Top 8 HVAC Trade Schools in Central Ohio
Looking for work? Ohio has openings galore.
OhioMeansJobs, a state website that lists job openings, reported 271,641 total openings in Ohio through mid-April 2021.
If you're thinking about a career in the building trades industry, you're in luck. Shortages are everywhere. Electricians, carpenters, plumbers, and construction workers are all in demand.
HVAC (Heating, Ventilation, and Air Conditioning) technicians are in short supply, as well.
In Central Ohio alone, there are some 200 listings for HVAC companies. And it's the exception that a company has all the employees it desires. The trend is toward a greater shortage.
According to 2019's data from the Bureau of Labor Statistics, a 13 percent growth in openings was expected in the HVAC field between 2018 and 2028. That's 46,300 openings.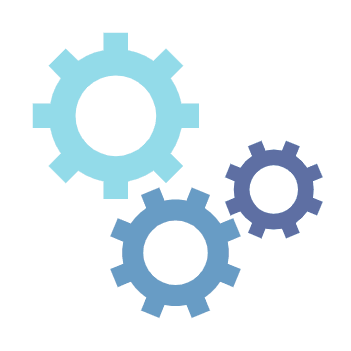 All of this means an increasing demand for HVAC technicians and services.
Factors include:
A larger population equals more new construction. Almost every new building requires an HVAC system.
HVAC systems generally need to be replaced every 10 to 15 years.
HVAC units generally need maintenance once or twice a year. Service contracts require them.
Sometimes old equipment will need to be modified or replaced under new safety regulations.
Is HVAC a Good Career?
The Bureau of Labor Statistics (BLS May 2019) reports that HVAC technicians make a good salary. This is particularly noteworthy for a career that typically does not require a four-year degree. In 2019, the more than 300,000 HVAC workers nationwide earned an annual average salary of $51,420. Here at Fire & Ice we have some technicians making over $80,000 a year.
You can also get your degree without winding up deep in student debt. Associate degrees in HVAC technology can cost between $15,000 and $35,000 across the United States. The average annual tuition for public, four-year colleges for the 2019 - 2020 school year was $10,486 for in-state residents, and $15,873 for out-of-state residents per year.
An HVAC certificate costs anywhere from $1,200 to $15,000. It can be completed at a technical school or community college in 6-12 months. Additional certifications cost anywhere from $40 to $250. Licensing fees for HVAC technicians are $75-$300.
If you're good with your hands, work hard, and have the right training, you'll never be out of work in HVAC. Work goes on year-round, because either heat pumps, furnaces, and AC units will be in demand or need repair whatever the season.
And every job is different from the last. Workers who are good at solving problems will never be bored.
This article is about finding the right training for aspiring HVAC technicians or even apprentices.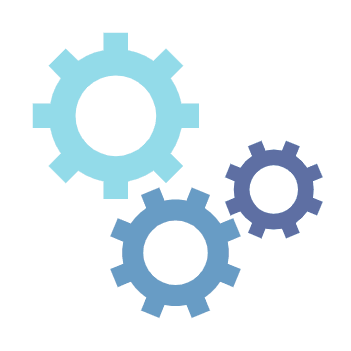 HVAC Schools in Columbus
Learning the right skills and getting accreditation are requirements for HVAC technicians. For this, you might need to enroll in a program offered by a suitable school. Keeping this in mind, this article presents a list of HVAC schools and programs in Columbus and Central Ohio where students can learn the basics.
It's important to note that there are levels of complexity in the HVAC industry beyond what a training program will cover. While such a program will prepare a graduate for a career, education is ongoing. Technology is becoming more and more sophisticated, which requires additional knowledge.
Part of that ongoing education can happen at Fire & Ice, which has Central Ohio's largest HVAC training center. Our technicians get 200+ hours of continuing education in our facility each year.
Aspiring HVAC technicians will need EPA certification, which allows them to handle refrigerants. They'll also need a solid base of knowledge about a wide variety of HVAC technical topics.
Beyond that, there are certifications that require additional expertise (such as NATE - which stands for North American Technician Excellence).
There is one mandatory certification for all people who work with refrigerants: the EPA Section 608 certification. There are four subtypes:
Type 1 (small appliance)
Type 2 (high-pressure appliances)
Type 3 (low-pressure appliances)
Type 4 (universal).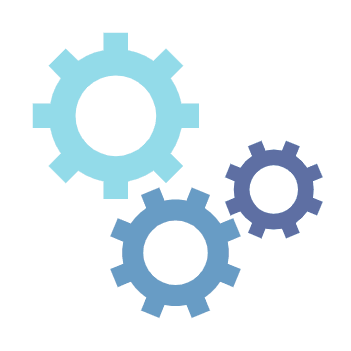 1. Fortis
The HVAC program at Fortis includes training in computerized diagnostics. Students will learn how to service and repair commercial refrigeration, gas heat, heat pumps, and air conditioning.
Fortis has campuses in Westerville, Cincinnati, Cuyahoga Falls, and Centerville. The Fortis HVAC/R (the R stands for refrigeration) program includes units on heat pumps, gas heat, AC, commercial refrigeration, and more.
There's even a module on oil heating. The program culminates in more advanced courses on troubleshooting in systems and EPA licensure. Within a few weeks many employers are comfortable letting Fortis graduates handle installations on their own, or to be in a service truck running repair and service calls.
2. Columbus State Community College (CSCC)
Columbus State Community College offers a two-year associate of applied science degree in HVAC technology. This program provides instruction in the principles of refrigeration, load calculations, hand tools and safety, the instrumentation and combustion process, automatic controls, business communications, and piping systems.
The Associate Degree in Heating, Ventilating, and Air Conditioning Technology has four semesters and four 3-credit-hour additional courses. This associate degree focuses on both basic and complex skills.
CSCC provides HVAC training through five different certificate programs and one associate's degree program. Certificated programs are:
Residential/Light Commercial Certificate
Large Commercial Certificate
High-Pressure Boiler License Training Program
Controls Certificate
Test and Balance Certificate
Students who complete this two-year program can work as HVAC technicians or pursue further studies at a four-year school. CSCC also offers a 12 month HVAC certificate program which will get you in the door at any local HVAC company.
A member of Fire & Ice management staff is on the advisory board for programs at CSCC and Fortis.
3. Columbus City Schools
For the 2020-2021 school year, Columbus City Schools' 11th-grade students had the opportunity to enroll in the District's HVAC program. This included commercial HVAC training as part of a partnership with Air Force One. The owner of Fire & Ice sits on the Advisory Board here as well to help guide school curriculum toward real word scenarios.
CCS offers students the ability to receive certifications in residential HVAC licensing through the Columbus Teaching Academy program, which is offered at the Fort Hayes Career Center.
4. Eastland-Fairfield Career and Technical Schools
The HVAC course helps students prepare for the examination for HVAC licensure. There is also an emphasis on green-energy appliances. In addition to the essential skills for heating, ventilation, and air conditioning, the students also train in customer service.
Eastland-Fairfield Career and Technical Schools serves 16 school districts in Franklin, Fairfield, and Pickaway counties. Students in 11th and 12th grade are eligible to attend.
The District has two main campuses — Eastland Career Center in Groveport and Fairfield Career Center in Carroll. There are satellite locations at five of its associate high schools:
Gahanna Lincoln
Groveport Madison
New Albany
Pickerington North
Reynoldsburg
5. Central Ohio Technical College (COTC) of Licking County
Located in Newark, Ohio, COTC's course combines theory and classroom participation with hands-on training. There is an onsite training lab.
Students train for an entry-level position as a residential and light commercial HVAC installer/technician. They will receive OSHA 10 Hour and EPA Section 608 certification. This is a one-year program.
6. Clark State Community College
Clark State, which has four locations in Ohio, offers a program that prepares students for an entry-level position in the HVAC/R field. By course completion, students will be ready to pass all 17 HVAC Excellence Employment Ready Certificates, the EPA 608, and the NATE Ready to Work Certificate.
7. Knox Technical Center
Part of the Knox Technical Center, the Adult Education at Knox County Career Center offers a program in Heating, Ventilation, Air Conditioning & Refrigeration. This 685-hour HVAC/R course prepares students for entry-level positions as technicians and/or installers. It is located in Mount Vernon.
8. Career and Technology Education Centers of Licking County (C-TEC)
C-TEC offers a course that combines theory and classroom participation. Students receive hands-on training in an onsite training lab. Students will be prepared for an entry-level position as residential and light commercial HVAC installer/technician and will receive OSHA 10 Hour and EPA Section 608 certification.
This is a one-year program in Newark, Ohio, with an ongoing open admission. Training is affiliated with the Air Conditioning, Heating and Refrigeration Institute (AHRI).
Next Steps
If you already have the education or are nearing its completion, and you are interested in pursuing a career in HVAC, we have job openings. If you're looking for a career and are a goal-oriented, honest, hardworking, and dependable person, Fire & Ice is looking for you.
We generally don't like talking about ourselves, preferring to focus on information that will help customers make the right decisions for their HVAC services.
Information about companies, though, should be part of that decision. And we're proud of the many ways we provide value to our customers, above and beyond many others in the industry.
If you are in the Columbus or Central Ohio area and are ready to take the next step in your HVAC career, we'd love to show you why working at Fire & Ice can be rewarding and fulfilling.