Back To Resources
How to Become a Sales Professional in HVAC in Columbus, Ohio
HVAC sales associates need a mixture of training, people skills, and technological knowledge to be good at their job. We take a closer look at the career.
According to salary.com, the pay range for an HVAC sales representative is $52,981 to $71,409.
(For comparison, all our salespeople at Fire & Ice make between $100-$225k a year.)
There will always be a need for HVAC sales associates, whether you specialize in industrial, commercial, or residential HVAC. The career has the added advantage of being recession/depression-proof. Every house/apartment/building needs air conditioning products.
You can choose where you want to live, secure in the knowledge that HVAC jobs can be found in every state. You'll make a decent living, and if you're any good at it, you'll never be out of work.
You go someplace different every day. It's not like working on an assembly line. You will meet a lot of people. Instead of sitting at a desk for eight hours a day, you are out and about, doing something meaningful that makes another person's life better.
A good HVAC salesperson is in high demand. And if you improve your abilities, apply yourself, and become proficient, you're going to make more money, you'll be rewarded for your skills, and you'll have options for employment.
If any of this sounds intriguing, read on. This article takes an inside look at one of Fire & Ice's sales professionals, as he shares insights about his career.
Is Expertise in HVAC Required?
Not necessarily. I would recommend it, but I've never been a technician, I've never worked as an installer. I have zero technical training other than the training I've received at Fire & Ice. Most of my experience comes in-house. I learned one piece of equipment at a time.
When I first started – six, seven years ago – I started doing ride-alongs with the service technicians. I did a couple of weeks of that while I learned the basics.
Before that, I was much like the average homeowner. I had a basic understanding that a furnace provides heat, but I didn't know how it worked, and I didn't know anything about efficiency or blower speed.
I think that's one of the things that makes me successful. I don't explain things in a super technical way. I break things down in a way that the homeowner understands. That helps me be more relatable.
Some sales associates joke among themselves and say that the way a variable-speed system works is because of an algorithm from a control board, blah, blah, blah. And the customers' eyes glaze over.
I can speak to what the customer understands, and I won't go into technical jargon.
How Do You Keep Up with New Products/Technology?
Here at Fire & Ice, we provide over 200 hours of training a year. We have our own training facility, which is one of the largest in the Midwest. We have outside people come in and talk about products, which include anything from a Reme Halo to a humidifier to a dehumidifier.
We get education in everything from technical training to actual sales training. We have something going on every week.
Part of the thing about a new product is that it's exciting. You learn something new, and you're excited about it. And now you get to go out and talk about it and sell it.
The downside is that a new product can be difficult to sell. There's not enough of an understanding in the market for it. Selling stuff is kind of a rush for us. There's a sense of satisfaction that you get from trying to sell a new product and being successful.
Here, we don't push products on people. We try to provide solutions for what might bother them. If that new product isn't right for that person or for their situation, we aren't the type of company that's going to try to sell something just to sell it.
What Are Traits for a Good HVAC Salesperson?
You need resilience. You will have to get used to being told "no" a lot. Like any other sales job, you can't please every customer, but you have to be able to move on to to the next potential sale.
A salesperson, in general, deals more with rejection than success. Even if you're at 50%, you're still failing half of the time. You have to let it be like water off a duck's back. Let it roll right off of you.
I value integrity. Every customer knows that you're in their home to sell your product. People are calling on you to sell them a furnace, an air conditioner, or a heat pump. You need to listen to their concerns, then do the right thing.
I'm an HVAC professional. The homeowner is the expert on their home and their comfort. When I first meet them, I don't know anything about what they find comfortable. Everyone's comfort is different. That's why we say there's no one-size-fits-all solution. Not everyone needs a fancy system. They might be happy with a basic one.
We're not just trying to sell equipment. We're trying to do what's right and operate with integrity.
A good salesperson needs to be honest and transparent on the job. We have a mission and values statement centered around doing the right thing.
What Support Does a Sales Professional Get?
We are a sales team at Fire & Ice, not like the Lone Ranger. Everyone here will work together and help you out. We get support from the owner, the management team, and the leadership team. You can always get hold of a manager if you're in a bind.
I think a big part of the support is the training we receive. It's ongoing, extensive, and informative.
We also get support from the company itself. Most of our calls are marketed leads. That's huge. We don't have to go out and drum up our own business.
Part of the support is that we get a company vehicle. Your vehicle is paid for. Your gas is paid for. Your maintenance on the vehicle is paid for. Your vehicle costs aren't something you're constantly thinking about.
More support is offered in other benefits:
70% Employee Premium Coverage on Insurance
Health, Dental & Vision Insurance
25% Dependent Premiums Paid on Insurance
3% Company-Match IRA Retirement Plans
6 Paid Holidays
Competitive Vacation and 40 PTO Hours
"Christmas Club" savings plans
Tool Purchase Program
200+ Hrs. Paid Training & Continuing Education
Central Ohio's Largest HVAC Training Facility
Weekly Pay: Payday Every Friday
100% Covered Life Insurance
Free Coffee Bar in Break Room
Fourth of July & Thanksgiving Gifts, and Christmas Bonus
What Are the Characteristics of a Good HVAC Sales Professional?
First and foremost is attitude. We want employees that have a positive attitude.
They also need a desire to learn, to have the drive to be successful.
A big part of what can make a new person successful is you circle back to aptitude. You can have all the desire in the world to learn a product, to learn a process, and learn procedures. But you have to have the aptitude, the ability to retain that knowledge.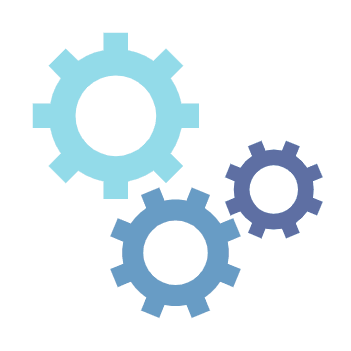 What Are Some Downsides to the Job?
We work later and longer hours than most people. We run some sales appointments in the evening when people who couldn't get off during the day are home for the evening.
We also work weekends. But there's an upside to that: It's an opportunity to make money. In sales, the more opportunities you get, it typically equates to more money you're going to make.
Plus, Saturday appointments usually mean that we're selling to a couple, not just a wife or a husband. On weekends, the odds are much better we'll get both decision-makers together.
During the week, we frequently do what's called a one-legger, meeting with one of the two persons who make up the "couple." The missing person could be the main decision-maker. What they see is only four prices on a sheet of paper.
They don't get the extras and professionalism that we at Fire & Ice provide. I can't make the same impression on them.
We have dozens of things we do that separate us from our competition. It doesn't always make us the fastest or the cheapest; but it does make us the best for the long-term cost, efficiency, and comfort for many of our customers.
We rarely offer the cheapest price. We consistently receive the "You were the best salesperson that I had. You were the most thorough. I really appreciate everything that you did. I fully understand why you're a premier company. But…"
What Advice Do You Have for an HVAC Technician Who's Thinking About Getting into Sales?
Having a background in HVAC is a plus. You'll have knowledge about most if not all of the products we are trying to sell.
But a good service or install technician does not necessarily make a good salesperson. Technicians can sometimes be more like computer people. Their comfort zone is in front of a piece of machinery. Technicians don't have much experience in face-to-face interaction. And they may not be able to describe and explain HVAC equipment in a way the customer can relate to.
Techs tend to be more detailed and process-oriented. In sales, we are detailed and process-oriented, as well, but we don't always go from step A, then step B, and so on. Sometimes we go from A to F, and circle back to C.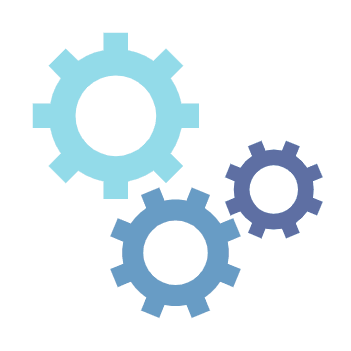 I think you'll have more success in sales if you have some hands-on field experience. I highly suggest going through a trade school. Two examples here in Columbus, Ohio, are:
1. Fortis
The HVAC program at Fortis includes training in computerized diagnostics. Students will learn how to service and repair commercial refrigeration, gas heat, heat pumps, and air conditioning.
Fortis has campuses in Westerville, Cincinnati, Cuyahoga Falls, and Centerville. The Fortis HVAC/R (the R stands for refrigeration) program includes units on heat pumps, gas heat, AC, commercial refrigeration, and more.
The program culminates in more advanced courses on troubleshooting in systems and EPA licensure. Within a few weeks, many employers are comfortable letting Fortis graduates handle installations on their own, or to be in a service truck running repair and service calls.
2. Columbus State Community College (CSCC)
Columbus State Community College offers a two-year associate of applied science degree in HVAC technology. This program provides instruction on the principles of refrigeration, load calculations, hand tools and safety, the instrumentation and combustion process, automatic controls, business communications, and piping systems.
Students who complete this two-year program can work as HVAC technicians or pursue further studies at a four-year school. CSCC also offers a 12-month HVAC certificate program, which will get you in the door at any local HVAC company.
A member of the Fire & Ice management staff is on the advisory board for programs at CSCC and Fortis.
Take the Next Steps in Columbus, OH
We are hiring in Columbus and Central Ohio!
A lot of Columbus and Central Ohio HVAC companies have job openings. Each of them believes that they're a great place to work. That's fair.
We'd like to show you how we're different. Take a look at the articles below, then measure us against anyone else.
Read more:
Cutting Corners: A Look at the Best and Worst HVAC Company Practices in Columbus, OH
We'd love to have a conversation with you and talk about your background. If you're interested in HVAC sales, or any other aspect of HVAC, let's talk.
Give Us a Call: (614) 350-4292