Back To Resources
HVAC Technician Jobs in Columbus, Ohio: Your Guide to Becoming an Installer
HVAC installers in Columbus, Ohio, need a mixture of education, training, people skills, and technological knowledge to be good at their job. We take a closer look at the career.
If you like to solve problems and work with your hands, becoming an HVAC installer might be a great career choice.
And if you don't want to spend four years at college, the HVAC industry offers an alternative.
HVAC stands for Heating, Ventilation, and Air Conditioning. Occasionally, it appears as HVAC-R, which includes refrigeration. The career paths are virtually identical. The pay at Fire & Ice starts at a minimum of $20/hour, and can go up to $40/hour + incentives.
A broad internet search for HVAC jobs just in Columbus, Ohio, yields dozens, and even hundreds, of results. The need is there. And the market will always have roles for installers, service, and maintenance folks. Practically every structure needs some form of heat or cooling, and even the best systems won't last 25 years before they need to be replaced.
According to the Bureau of Labor Statistics (BLS), HVAC technician employment is expected to increase by 5 percent through 2030.
If you live in an area that's growing, your options are even greater. According to the 2020 U.S. Census, Columbus, Ohio had a population of 905,748, a whopping 15% rise over where the city was during the last census, in 2010.
New builds mean more air conditioners, heat pumps, and furnaces. And ductless mini-splits, and whole-house humidifiers, and ductwork, etc.
If any of this sounds interesting, this article is for you. We talked to two of Fire & Ice's best installers, Bryan Jones (Lead Installer), and Billy Hunter (Install Supervisor) about their backgrounds and the skills they have that make them so successful.
What Does An HVAC Installer Do?
An HVAC Installer works with heating, ventilation, and air conditioning systems, primarily installing new systems in homes and offices. They also install outdoor coils and outdoor units, as well as repair refrigerants, compressors, etc.
The role of the HVAC installer also involves designing, fabricating, and installing a wide range of duct fittings and ducts, as well as wiring both indoor and outdoor units.
They are responsible for ensuring that the necessary paperwork is accurate, timely, and complete. They often work with hazardous materials such as carbon monoxide and refrigerants.
They provide knowledge, training, and guidance to HVAC installer helpers to help them develop their technical skills.
Unless they are installer assistants, they work under minimal or no supervision. If they get into a bind, they can call their supervisor, or even the manufacturer.
What Can You Learn at a Columbus HVAC Trade School?
It's a common theme among HVAC technicians: They spent the required time in classrooms before they started their careers, but learned more in the field than they could ever learn sitting at a desk.
HVAC training programs tend to last anywhere from six months to two years.
Jones: School taught the basics. Single-stage. Wiring of a thermostat and a furnace. Sheet metal. Charging of a unit. Airflow. We studied the theory of refrigeration, but there was no hands-on. I didn't really start learning HVAC applications until I got into the field.
We learned the electrical, the heating, the cooling side of HVAC systems, theory, safety, things like that. It was a shock to see how things worked in the field. What you read in a book is one thing, but seeing it is totally different. When you actually put your hands on a piece of HVAC machinery, it starts to be more clear about what you've been reading.
Hunter: We learned the electrical, the heating, the cooling side of HVAC systems, theory, safety, things like that. The field experience was way different. When you actually put your hands on equipment, it starts to be clear.
What Are Some Columbus HVAC Trade Schools?
Eight schools in Central Ohio list HVAC as a degreed program. We know two of them well, because a member of the Fire & Ice management staff is on the advisory board for programs at Columbus State Community College (CSCC), which is located in downtown Columbus, and Fortis, which is located in Westerville.
Columbus State Community College offers a two-year associate of applied science degree in HVAC technology. This program provides instruction in the principles of refrigeration, load calculations, hand tools and safety, the instrumentation and combustion process, automatic controls, business communications, and piping systems.
The HVAC program at Fortis includes training in computerized diagnostics. Students will learn how to service and repair commercial refrigeration, gas heat, heat pumps, and air conditioning. The Fortis HVAC/R program includes units on heat pumps, gas heat, AC, commercial refrigeration, and more.
Going to school gives you an idea of the profession, and will supply you with a solid head start on the basics. It also shows your future employer you have discipline.
Is Continuing Education Important in HVAC?
Jones: I look on the Internet for any HVAC-related videos. I've watched a lot of YouTube HVAC videos, but we have to be careful doing that because there's a lot of content out there that's way off base.
I've looked at a lot of pictures of what good installs look like. When I was a second (installer's assistant), I would always pick up one thing from anybody I worked with on a job and implement it into how I would do jobs.
The training we get at Fire & Ice is a lot easier now because I'm able to follow it a lot better than when I was a student. I have a better understanding of what I need to learn.
Hunter: When I went on a job, I made people show me things. I would ask them to let me do something. And that's how I started to pick up little pieces of things. I wasn't absolutely clueless about what was going on, but I'm learning something new that I didn't learn from school every time.
You should learn something that happened the day before, and learn from your mistakes. Pick up on things, apply them every day, and get better and better. But you also have to study on your own at times.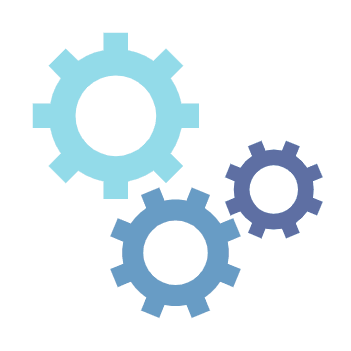 What Characteristics Do HVAC Installers Need?
Jones: Attention to detail. Making sure everything is clean. The work space should be left neat and tidy. Workmanship.
As a kid, I took a lot of stuff apart to see how it worked. And I didn't start to think about this until I started doing this job. It piqued my curiosity about how stuff comes apart and how it comes together.
I show up every day and work hard. I am dependable.
Hunter: I'm good with my hands. I'm a very analytical thinker. I like to think steps beyond what I'm actually seeing and work toward that. We have to visualize how the finished project is going to look 20 steps later.
Nothing is cut and dried, especially with the install. You come across things being in your way. Customers may have installed drywall next to their furnace, or remodeled, so you have to be creative to work around that.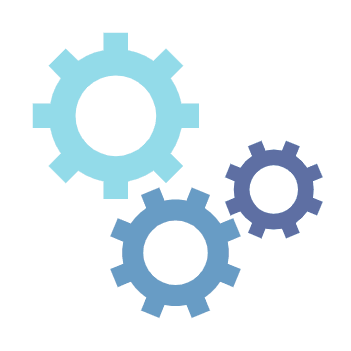 How Important Is Customer Relations?
Jones: Most of the seconds (assistants) would sit in the truck while the lead installer was doing paperwork and the walk-through with the customer. I would load everything, then I would go in with the lead. I never said anything. I would just observe. That's how I learned, watching other people do it.
As I got more familiar with the equipment and the process of it, it made it a little easier.
Sometimes I think through what to say before I talk to customers because you don't want to overwhelm them or talk over their heads. That is kind of tricky when you're going over things. For instance, we'll say, "This is a nice t-stat," which is slang for thermostat. That can confuse customers, so we catch ourselves and say "Thermostat."
Hunter: You have to be confident when you explain the technology to customers. They're going to second guess you if you're fumbling through your words, or you don't seem like you're knowledgeable about the terminologies and processes.
Sometimes we have customers who have the wrong idea about something in HVAC. Where are they getting that information? Articles on the internet? Talking to other contractors? People get information from their neighbors and they tell me, "My neighbor said this and this." I have to correct them: "No, that's not true."
I could talk HVAC all day. But then you have to explain to someone, "This is why this one doesn't heat up 30 seconds faster than the old one did." How do I explain it? What's the difference between this furnace and their old one?"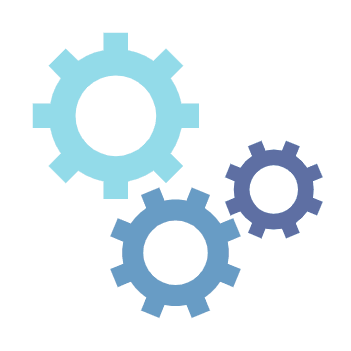 What Support Do You Get?
Jones: The ongoing on-the-job training at Fire & Ice is nice because HVAC is always evolving from year to year and even from month to month. We get bulletins mailed to us from the manufacturers on particular products.
We have Josh (Fire & Ice's Sales Manager). He has a lot of experience. We have a pretty good supporting team from management to inside the department.
Hunter: If I get stuck during a job, my backup plan is to call Josh. Sometimes I call Trane or Carrier. They built the thing, so they should know how it goes together.
We also have to go through continuing training. We have 200 hours of training a year. There's always something new to learn.
What Happens When You Get Stuck on a Job?
Jones: Sometimes when you're trying to remove a furnace, and there are two screws you cannot get out because they're rusted. Those two screws might take you an hour.
Some days are going to be easier than others. Sometimes it feels like at every turn it gets messed up. Some days are going to fight you more than others. Don't get discouraged. You can go home and obsess about everything that went wrong. But you still got it done at the end of the day. The customer is happy.
Hunter: Oh yeah. I got stuck plenty of times.
No, it doesn't bother me because I like challenging things. I have no problem with searching for the answer. I get more upset when I don't find the answer or if I can't figure it out.
Start Your HVAC Career in Columbus, Ohio
We generally don't like talking about ourselves, preferring to focus on information that will help customers make the right decisions for their HVAC services.
Information about companies, though, should be part of that decision. And we're proud of the many ways we provide value to our customers, above and beyond many others in the industry.
If you are in the Columbus or Central Ohio area and are ready to take the next step in your HVAC career, we'd love to show you why working at Fire & Ice can be rewarding and fulfilling.
Take a look at the articles below, then measure us against anyone else.
Read more:
We'd love to have a conversation with you and talk about your background. If you're interested in becoming an HVAC installer, or any other aspect of HVAC, let's talk.
Give us a call: (614) 350-4292