Back To Resources
Furnace Repair and Replacement in Worthington, Ohio
We've done hundreds of furnace repairs in Worthington, Ohio, from simple parts replacement to major overhauls. In this article, we look at signs that your furnace might need to be repaired or replaced, how to prevent issues, and scheduling your next HVAC service with Fire and Ice.
Picture this: It's a cold winter day in Worthington, Ohio, and your furnace goes from working fine to not running at all. When you have a broken-down residential furnace, you and your loved ones can quickly become uncomfortable inside the comfort of your own home.

An example of when you may need a furnace repair or replacement is if your furnace is running but can't reach the desired temperature on your thermostat.

In this case, you can call an HVAC service technician, but more often than not, during the busy season, you'll have to wait a few days or sometimes even longer.

At Fire & Ice, during the winter months, we get hundreds of service calls from Worthington, Ohio, for furnaces, heat pumps, and other HVAC equipment. We know how frustrating it can be to go without heat for any given time, let alone a few days.
That's why we're committed to 100% customer satisfaction 24/7/365. Not to mention, we're proud to be a trusted local Worthington, Ohio, furnace repair and replacement heating and cooling professional.
To help our customers be prepared for any heating system problems in the future, it's important to review some common issues that can impact your HVAC system's ability to heat your home that would result in a furnace repair service, replacement, or installation.
5 Tell-Tale Signs Your Furnace Needs Repaired
If your furnace is showing any of the following signs, it may need repairing:
Changes in airflow

Short cycling

Irregular run time

Odd sounds and strange smells

Leaks
Changes in Airflow
The airflow needs to be balanced for your HVAC system to run at its optimal efficiency. In the HVAC world, airflow can be defined as the amount/measure of air that enters and exits your furnace, heat pump, air handler, etc.
Balanced airflow is important because it will ensure your system is heating/cooling effectively, lowers energy bills, and increases the system's overall efficiency keeping you, your home, and your loved ones comfortable.
Common symptoms of poor and unbalanced airflow are hot and cold spots, an air pressure imbalance, or little to no airflow coming through your vents/ registers.
Pro tip: Check your filters! Any clogged air filter will rob your system of proper airflow and can even cause a complete system breakdown.
Related Content: How, Why, and When to Change Your Furnace Filter
Short Cycling
Short cycling is when a furnace, heat pump, air conditioner, etc., turn "on" and "off" too frequently. If your heating and cooling system is short cycling, it could be caused by: incorrect HVAC unit sizing, needed maintenance/repair, or if your thermostat isn't properly placed.
Also Read: Does the Placement of Your Thermostat Actually Matter?
Irregular Run Time
In addition to short cycling, your heating and cooling system may have an irregular run time. Irregular run time refers to your system having no rhyme or reason when it's heating or cooling your home.
For instance, if your system is heating for ten minutes, then off for three minutes, then back on and running, there is no consistency, hence an irregular run time.
Odd Sounds & Strange Smells
Your residential furnace is supposed to function discreetly. If you hear any odd sounds or smell any strange smells, you may need a furnace repair or replacement.

● Odd sounds include: banging, screeching, clunking, etc.
● Strange smells include: rotten eggs, gas, dirty socks, etc.
Related Content: Dirty Sock Syndrome: Causes & Solutions
Leaks
A leaky HVAC unit is one of the most common problems homeowners face. A leaky heating and cooling unit can be caused by various factors, including, but not limited to:

● Blocked condensate drain/pump
● Disconnected drain line
● Broken evaporator coil
● Dirty air filter
● Low levels of refrigerant

It's also important to note that you may require a new furnace installation if leaks cannot be fixed on your current system.
Related Content: How Much Does a New Furnace Cost?
How to Prevent an Emergency Furnace Service
As much as we'd like to think that things will always go our way, that's not true in the real world, nor is it true for your furnace. When thinking about household appliances and their shortcomings, it's better to plan for the unexpected.
Murphy's Law says it best: anything that can go wrong will go wrong.
However, to help homeowners prevent an emergency furnace service, there are a few proactive steps every homeowner can complete on their own.
● Change Your Filters- Did you know a dirty air filter is the #1 cause of HVAC breakdowns and inefficiencies? This is one of the easiest and most straightforward HVAC maintenance tasks a homeowner can take to keep their system clean and clear of breakdowns.

● Schedule Routine Maintenance- Our HVAC experts recommend at least one yearly tune-up on each system (A/C, furnace, heat pump, etc.). Doing so will keep your HVAC warranties intact and your system working at its optimal energy efficiency.

We also offer maintenance plans, which you can use to stay current on your HVAC system's routine maintenance. Check out our full-page maintenance agreement plans by clicking here!

● Check Your Static Pressure- Another way to prevent an emergency heating service is to ensure your static pressure isn't too high or too low. An improper static pressure balance can cause your system to overwork, thus, lessening your system's overall lifespan.
Does Your Furnace Need to be Repaired or Replaced?
If you have completed the above tasks and your furnace is still underperforming, it's time to call the professionals. There are several pieces and parts of your HVAC system a professional should inspect, clean, and record during a service call, including:
Carbon monoxide levels

Satisfactory flue venting

The condition of gas line components

Safety shut-off equipment

The state of your furnace's heat exchanger(s)

The shape of your system's filter

The condition of your furnace's flame sensor

Your furnace's temperature rise

The state of your system's blower motor
If any of the above issues hinder your furnace's ability to keep up with your temperature demands, then you may need a furnace repair or a furnace replacement in Worthington, Ohio.
What Does a Furnace Cleaning Entail?
As mentioned above, when you schedule furnace maintenance services, the HVAC professional should clean the flame sensor, plenums, and furnace cabinet. Below we go into more detail about each part.
● Flame Sensor- If your furnace sensor collects too much soot or other debris, it can prevent your furnace from turning on, thus leaving you in the cold.

● Plenums- An HVAC has two plenums that directly connect to your furnace. The plenums are responsible for helping move your conditioned air into your living spaces.

● Furnace Cabinet- a lot of dirt, dust, and other debris can make their way into your HVAC systems furnace cabinet, which will affect your system's performance and lifespan.
Additional Furnace Cleaning Services
If you need additional furnace and air conditioning cleaning services, you can invest in our indoor air quality services and air purifiers, such as a Reme Halo or a whole home air duct cleaning.
Duct cleaning has several benefits, including but not limited to the following:
● A cleaner home
● Reducing allergens and nasal irritants
● Improved HVAC airflow
● Removing smells and odors
● Longevity of your HVAC equipment
Regardless of the HVAC contractor you decide to hire, when choosing them, it's crucial to ensure that they not only complete the job but also have the proper training and can complete it correctly without cutting corners.
How To Choose an HVAC Company
If you live in Worthington, Ohio, or any of the service area locations we serve, you've probably heard of other HVAC contractors in central Ohio. Some of your options include:

● Five Star Heating and Cooling Group
Nevertheless, choosing the right HVAC contractor for you, your home, and your wallet can be difficult. To help homeowners ask the right questions before getting into business with any HVAC company, we have created a free 10-question checklist.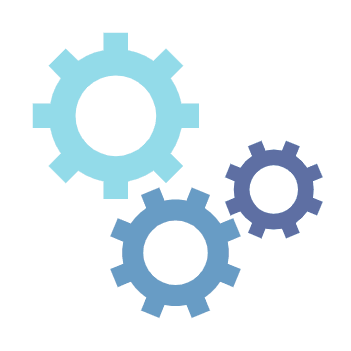 Worthington, Ohio Furnace Repair and Replacement
At Fire and Ice, we know your home is your personal oasis, and you work hard for your comfort. Because of this, our HVAC maintenance professionals take the time to complete each job and go above and beyond industry standards.
Choosing us as your trusted HVAC professional, you are guaranteed technicians who are knowledgeable, NATE-certified, fully insured, and equipped to help tackle any of your heating system problems.
When you have a furnace repair, replacement, or installation with us, your time with us doesn't end at your service, we support you in the long run. We pride ourselves on being the only HVAC company in Columbus (and the surrounding area) that provides a final quality inspection (FQI).
On top of that, we schedule follow-up communication 90 days, six months, and one year after a furnace installation to ensure you are happy with your purchase.
Scheduling With Fire and Ice
If you have questions or want to start your HVAC journey with Fire and Ice, whether you live in Worthington, Ohio, or one of our service areas, we're here to make your HVAC experience top-notch.
Click below to schedule an estimate with one of our residential sales professionals.
We look forward to making your day better!