Back To Resources
Heat the Town Helps Others Prepare for Winter
The 17th annual Heat the Town, held in Columbus on Oct. 16, 2021, was an opportunity for HVAC companies to band together to help economically challenged residents with their heating needs.
For one day out of the year, local HVAC companies put aside their differences and gave back to the community.
The 17th annual Heat the Town, held in Columbus on Oct. 16, 2021, was an opportunity for HVAC companies to band together to help economically challenged residents with their heating needs.
Organized by ACCCO (Air Conditioning Contractors of Columbus, Ohio), 50 service trucks and service technicians gathered at Wolfe Bros. Supply in Whitehall. Their task was to spread out in the city to service furnaces for free.
The Breathing Association of Columbus and Franklin County screened and monitored some 125 homes to assess residents' needs.
Other air conditioning contractor organizations in Cincinnati, Cleveland, and Dayton also hosted similar events.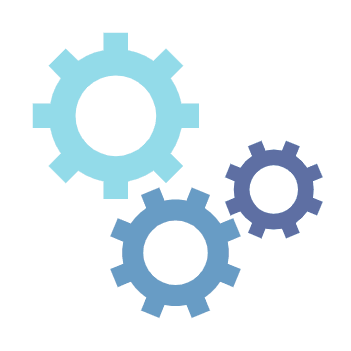 "It's sad that in this country there are people who cannot heat their homes," commented former ACCCO Heat the Town Chair John Hetterscheidt. "When they use alternative methods of heating, they risk fires and carbon monoxide poisoning. ACCCA members volunteer their time and materials to help keep them safe as well as comfortable. What they're doing is truly a life-saving service for their neighbors."
Heat the Town was initiated by ACCA's North Texas chapter in the Dallas/Fort Worth area. In 2004, ACCCO's board of directors voted to bring it to Central Ohio. (ACCA is the national organization under which ACCCO operates.)
Since 2004, ACCA members have contributed more than $600,000 in parts and labor, and more than 2,200 recipients have received the services offered through this program.
Cynthia Hutson, Fire & Ice's Communications Director, said, "We have become one of the largest Heat the Town events in the country.
"We want to do what's right for the public."
There were also opportunities for two local schools with HVAC programs: Fortis and Columbus State. The twenty-five-plus students from the schools rode along with service technicians to get an idea of what the job is like as well as to talk to a professional about an HVAC career.
In addition to the heating and air conditioning companies donating time, labor, and parts, each technician received a free T-shirt, and their breakfast and lunch were provided free of charge by Giant Eagle. HVAC supply houses were also available for any parts that technicians didn't have on the trucks.
Jerad Kingery, Fire & Ice's Service Manager, said it's clear that the recipients of the heating services need help with their heating systems. On most calls, a basic tune-up is enough, but other calls can reveal a cracked heat exchanger, or possibly the entire furnace that needs to be replaced
This sort of damage could easily lead to carbon monoxide poisoning. Since it's a colorless, odorless gas, this maintenance call could literally save a life. Damaged equipment is all eventually replaced.
It's a community-service effort, but it's also rewarding for the volunteers. "My company has been actively involved," said Jeff Reed, a former board member for ACCCO. "Every year we are invited into a stranger's home to offer a much-needed service that they cannot afford to pay for themselves. After a few moments, we are no longer strangers. Oftentimes the homeowner is old or disabled and unable to communicate verbally, but the tears in their eyes or the smiles on their faces tell us how much it means to them that we are there."
Every year many deaths in our country are related to faulty heating systems or to the lack of heat. Whether the cause is carbon monoxide leakage, gas leakage in a confined space, or simply the lack of funds to afford repairs, communities are faced with the grim results. The fact is a majority of these heating-related casualties could be prevented with a simple and thorough heating check.
However, the economically challenged must make a critical choice: rent, food, and medicine, or a heating service call.
Hutson said, "I think the best part about this is these heating and cooling companies are competitors. One day out of the year, they get together for a good cause. The camaraderie is very cool. These people like seeing each other."
Kingery added, "I always try to go into these homes remembering that the mission is not about feeling good about my volunteering. This is simply the right thing to do."
Air Conditioning Contractors of Central Ohio provides a visible and ethical standard for heating, ventilation, air conditioning, and refrigeration (HVACR) companies in the Central Ohio area, leading to better services for homeowners, builders, and commercial building owners, and a better environment for contractors.
The Breathing Association's mission is to help people breathe easier, one person at a time, through education, detection, care, and treatment.
Fire & Ice is an HVAC company in the Columbus area that focuses on providing all aspects of residential heating and air conditioning equipment.