Back To Resources
Closing the Gap: How Fire & Ice Reduces, Reuses, and Recycles HVAC Parts
When you purchase a new HVAC system, have you ever wondered where your old one goes, how it's disposed of, and if it's recycled? If so, you've come to the right place! This article will discuss what HVAC parts can/can't be recycled, Fire & Ice's recycling initiatives, and how you can get involved!
Have you ever wondered where the scrap metal, parts, and components from your old heating and cooling unit end up after having a new one installed? Does it go to a landfill? What parts are recyclable? Who is responsible for recycling the parts?
If you have asked yourself any of these questions, you're in the right place!
HVAC systems consist of a substantial amount of materials, including plastics, precious metals, and refrigerants.
Keep in mind that proper recycling of HVAC equipment is not required; however, it's better for the environment and economy. Not to mention, it will also decrease our overall waste, increase the preservation of our natural resources, and help keep your HVAC system out of landfills for several years to come.
At Fire & Ice, we want to show our community and our competition how much we care about the environment and how we are getting involved to help the Central Ohio community a wonderful (and clean) place to live, work, and visit.
This article will explore what HVAC parts can/can't be recycled and why, the benefits of recycling your old HVAC equipment, our efforts in creating a cleaner city, and how to get involved.
Let's get started!
What HVAC Parts Can Be Recycled?
Before getting into the weeds of it all, whether you're considering investing in a new HVAC system or not, you should know what HVAC parts can and can't be recycled so that when the time comes to replace your HVAC system, you know exactly how your unit will be disposed of.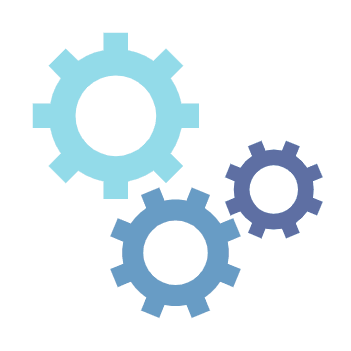 Do you know the four parts of an HVAC unit that can be recycled? Did you guess the refrigerant, precious metals (and other metals), packaging materials, and electrical waste?
If so, you're already ahead of the game, but for those who didn't, keep reading to learn more.
Refrigerant
Also known as "Freon," is used for our outdoor air conditioning unit and heat pump. Refrigerant is a chemical compound that works by turning a liquid into a gas and back to a liquid. Air conditioners and heat pumps need refrigerant to perform properly and operate at their highest energy efficiency.
Remember: refrigerant is a highly toxic chemical confirmed as an ozone-depleting substance and should only be handled by a professional.
Metals & Precious Metals
Copper: Many people don't know this, but copper is a precious metal hiding in your HVAC system. Copper is a metal that can be taken from different parts of your HVAC system, including inside your coil, copper wiring, and all HVAC mainline sets are made from copper piping.
Aluminum: The evaporator coil inside your HVAC's blower compartment is made of aluminum. The blower compartment is responsible for holding the chilled refrigerant that the system's compressor moved into it before distributing chilled air throughout your home.
Steel: The cabinets surrounding your HVAC equipment are made of steel, which is an acceptable recyclable material that's usually recycled as scrap metal.
At Fire & Ice, we are a "retrofit" company, which means installing new or modified parts or equipment in something previously manufactured or constructed. That said, we can install new ductwork, but most of our recyclable steel comes from repairing or creating a ductwork transition to ensure proper airflow.
Packaging Materials/ Cardboard
As a company, we receive all our HVAC systems (furnace, air conditioner, mini-split, heat pump, etc.), Components (coil, line sets, compressor, etc.), and other HVAC odds and ends, are sent/delivered in a cardboard box.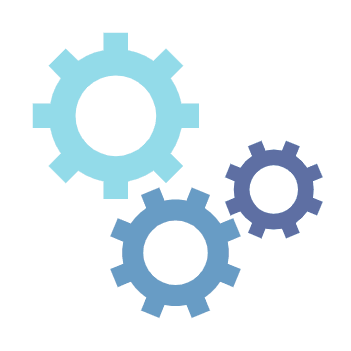 In the HVAC industry, you are not legally required to recycle packaging. However, at Fire & Ice, we understand the importance of recycling, even if it takes a little extra time and money. We want to lead by example and do the right thing for our employees, customers, the community, and our environment.
In fact, at our warehouse, we have a separate dumpster just for recycling, which gets filled to the brim at least twice a week. On top of that, we recycle in our office, including papers, Amazon boxes, and office paper waste.
Electrical Waste
When recycling electrical waste in the HVAC industry, there are typically only two parts that can be recycled: thermostats and circuit boards.
Thermostats
We can recycle old thermostats; however, depending on how old the thermostat is, it could contain mercury. Mercury is considered hazardous waste and must be disposed of properly.
For example, at Fire and Ice, we take every thermostat and mercury stat and put it in a box to be picked up from our warehouse to be disposed of properly.
It's important to note that even though it's the law to dispose of refrigerant and mercury properly, many HVAC companies don't do it correctly.
Yes, disposing of these materials can be considered a hassle, especially since it takes up more time, effort, and space. Nevertheless, it is an important step when recycling your old equipment.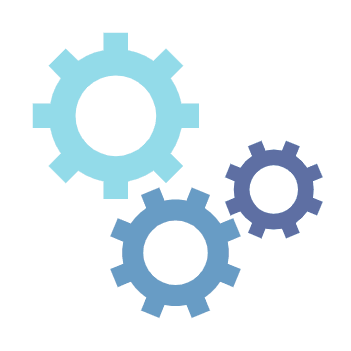 Circuit Boards
When we turn in/dispose of an old HVAC system, the circuit boards are cut out and sorted into categories.
For example, a circuit board contains materials, such as silver and copper wiring, which can be shredded or melted to be used again.
How Does Refrigerant Get Recycled?
Did you know you must be certified by the Environmental Protection Agency (EPA) to handle refrigerant? As previously mentioned, refrigerant is an extremely hazardous material and should only be managed by a refrigerant-certified HVAC professional.
If your company allows you to work on HVAC units and refrigerants without certification, or if you are improperly disposing of refrigerant (ex: turning the nozzle for a slow release), you and/or your employer can get up to a $35,000 fine.
That said, at Fire and Ice, we make a point to train and certify all of our HVAC technicians and installers BEFORE they can touch ANY refrigerant.
We have the city's largest HVAC training facility to ensure all of our HVAC technicians and installers are up to code and can safely and properly remove refrigerant.
Recovering, Reclaiming, and Recycling Refrigerant
In grade school, you most likely learned about the three R's: reduce, reuse, and recycle; however, when recycling refrigerant, the three R's turn into recovering, reclaiming, and recycling.
By law, all refrigerants must be sent to a reclamation center; keep in mind, if you've mixed refrigerants, you CANNOT reuse them, and it needs to be properly destroyed.
At Fire & Ice, we reclaim refrigerant from a machine, send it off to be recycled, and will reuse it. So when we get the refrigerant back, it is like new and can be used as it normally would be.
Fun fact: Did you know that 95% of all refrigerants/freon on the market are reclaimed? Using reclaimed and recycled refrigerant is a standard HVAC practice.
Related Content: Disposing and Recycling HVAC Equipment & Materials
What HVAC Parts Can't Be Recycled?
Even though we try to recycle or donate every piece of disposed HVAC systems, some parts get thrown away because they aren't accepted. Let's take a look at which HVAC parts are not recyclable and why.
Fiberglass
If you purchase those cheap dollar or two filters, even though the frame is made of cardboard, they are not recyclable. These air filters are constructed out of fiberglass, and it has a metal grid, neither of which is an acceptable recyclable material.
Flexible Ductwork
Flexible ductwork is a type of ductwork that bends and curves easier than sheet metal/steel ductwork. The outer shell of the flexible ductwork is a metal wire coil covered in flexible plastic.
There is also a layer of fiberglass insulation covering the duct, which mentioned above, is not recyclable. Lastly, some flex ducts have an outer "jacket" covered in vinyl or a foil layer, which is also not recyclable.
Plastic Components
Even though these small parts are plastic, they are not recyclable because they are too small. If these components aren't disposed of correctly, they can jam, clog, or break a recycling facility's sorting and bundling machines.
Why Can't I Leave My Old HVAC System on the Curb for Recycling to Pick up?
Believe it or not, some people want to keep their old unit. We typically run into this when a homeowner wants to recycle it themselves, or they want to work on it and move it to a detached garage or shed.
You can take your old HVAC system (minus the refrigerant) to a scrap yard; however, if you try to recycle your HVAC system yourself, there is little to no money in recycling it on your own unless you are a company like Fire & Ice, which can do it on a large scale.
It's also important to note that it's not "technically" illegal to put your old HVAC unit on the curb; however, it is illegal to put it on the curb with refrigerant still inside. Also, just because you put it on the curb doesn't mean Rumpke or another local trash/recycling collector will take it.
That said, if you decide to put your old equipment on the curb for pickup, ensure it's an approved pickup item by Rumpke, or you can try your city's bulk collection company.
Why Trust Fire & Ice For Safe Disposal of Your Old HVAC Unit?
When you trust Fire & Ice to dispose of your HVAC equipment, we partner with a "Roll Off Dumpster" company, Masser Metals. For over 75 years, Masser Metals has been a trustworthy local business that properly disposes of:
Steel*

Iron

Copper*
Aluminum*

Brass

Nickel

Stainless Steel
*are metals that are recycled from an HVAC unit*
On top of that, to properly dispose of these materials, Masser Metals comes to our warehouse, picks up the old HVAC systems, takes them to their facility, separates the parts into categories, and recycles what they can and properly dispose of what can't.
What Are the Benefits of Recycling Your Old HVAC Equipment and Materials?
Recycling your old HVAC equipment and materials has several community, economic, and environmental benefits.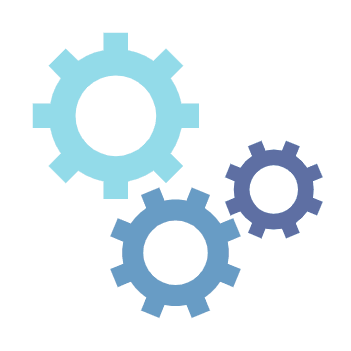 Community Benefits
Fire & Ice reduces, reuses, and recycles HVAC systems and parts by donating them to Fortis College. Fortis is a local college specializing in specific trades, including but not limited to nursing, dental, healthcare, medical technology, and skilled trades, such as HVAC and electrical work.
At Fire & Ice, we understand the importance of trade work and giving back to your community, and our owner and founder, Scott Merritt, has been a board member for several years and has a longstanding partnership with Fortis College.
In order to help the next generation learn technical trades, we donate new HVAC systems (or ones we can't sell), electrical pieces, and parts, like wires, contactors, and transformers.
Also Read: Fire & Ice and Columbus HVAC Schools: Partnering for Success
Economic Benefits
When you decide to recycle your old HVAC units, it puts precious metals, packaging materials, and electrical waste back into our economy, creating a circular economy.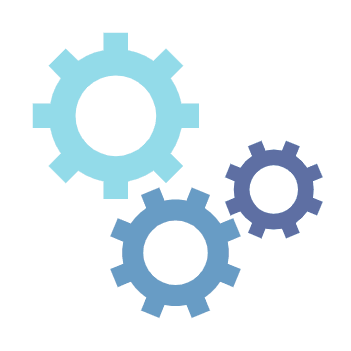 A circular economy is designed to promote our sustainable efforts by keeping materials, products, and other disposables in use for as long as possible, ultimately reducing the amount of waste going to our landfills.
Environmental Benefits
Recycling your old HVAC unit helps conserve natural resources, for example, water, soil, metals, etc. Reusing materials from old HVAC units means less digging into our earth's core to uncover virgin materials, which helps combat the negative environmental consequences when extracting minerals and resources.
Another environmental benefit of recycling your old HVAC system is reducing greenhouse gas emissions. As mentioned at the beginning of this article, refrigerant is considered a hazardous material.
If these refrigerants are not properly recycled and get released into our atmosphere, it contributes to our global warming and climate change crisis. So, please hold your trusted HVAC company accountable for the legal and safe disposal of refrigerants.
What's Next?
At Fire & Ice, we are extending our community, economy, and environmental efforts through our new "Sponsor A Highway" campaign. What does this mean for you?
Well, we are sponsoring over 200 miles of highway throughout central Ohio. Once a month, pick-up crews will be sent to each of our mile markers, and they will clean up the litter, take it to a recycling facility, recycle what they can, and properly dispose of what they can't.
This community effort circles back to having Fire & Ice properly dispose of your old HVAC system because the money we collect from recycling the equipment, pieces, and parts goes back into the community for employing pickup crews.
How To Get Involved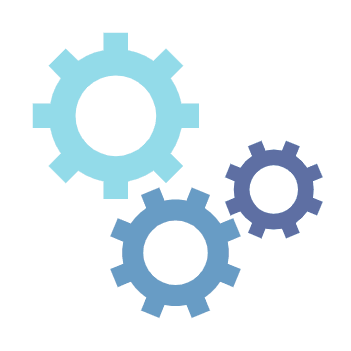 Are you wondering how you can get involved in helping our community with our litter and recycling problems? There are various ways Columbus residents can get involved and clean up Columbus, including:
Joining your local community trash pick-up crew

Educate friends, family, and coworkers about recycling

Partake in composting and recycling efforts

Working towards creating a zero-waste lifestyle
Stay tuned for news and updates about our green initiatives, including the upcoming launch of our "Sponsor a Highway" campaign in the summer of 2023.
From the Owner,
In hindsight, all the recycling, sustainability, and community efforts Fire & Ice makes are not standard practice in the HVAC industry. Some companies say they will or will only do a fraction of what they "say" they do. So, join us and hold your other contractors responsible for doing the same. Remember, we only have one planet; let's help make it last for future generations.
We look forward to making our community better!