Disposing and Recycling HVAC Equipment & Materials
To install a new HVAC system, your old one has to be removed. In other news, water is wet.
We get a lot of questions about this stage of the process, though. What do you do with removed equipment? Where does it go? Does any of it get reused?
These all have concrete answers, but many homeowners aren't aware of them. Additionally, there are right and wrong ways to handle the removal and disposal of equipment. In fact, there are federally regulated laws surrounding proper disposal techniques.
Knowing what they are can help you to hold your HVAC partner accountable, and to feel better about how your old equipment is being handled.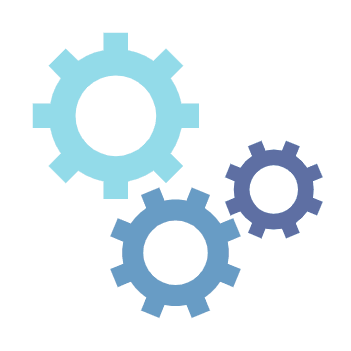 Removing HVAC Equipment
To first make sure we're on the same page, it's important to know what we're not talking about when it comes to equipment removal.
Some parts of your HVAC system won't need to be removed when a new air conditioner, furnace, or heat pump is installed. These could include (but aren't limited to) your ductwork, electrical wiring, gas lines or other fuel lines, chimney flue or other ventilation, pads and supports, and various indoor air quality products like dehumidifiers.
To be clear, in order to maintain an efficient system, sometimes modifications or replacements are warranted for these as well. But that won't be the case for many new installations.
RELATED: Ductwork Modification Best Practices
So when we talk about disposal, we're usually talking about the main heating and/or cooling unit.
The safe removal of these units is part of any standard installation procedure. Everything will be disconnected from the existing equipment, it will then be hauled off, and the area will be cleaned and prepared for the incoming HVAC equipment.
RELATED: Air Conditioner Installation From Start to Finish
RELATED: Furnace Installation From Start to Finish
Disposing and Recycling
While we can't speak for every company here, some practices will be common to plenty of HVAC companies.
Whenever we remove old equipment, it gets put into a large scrap area in our warehouse. Once this area is full, we deliver it in bulk to a local recycling plant.
While we're not removing each individual part, and instead are taking it in full to the recycling plant, any potentially hazardous material is removed before removal. Generally, this only applies to refrigerants in air conditioning units, while the metallic parts and internal wiring are able to be recycled.
Some may know that you can get money for donating scrap in this way. This is true, and the amount of scrap that an HVAC company is able to donate in this way can be significant.
Some companies will simply pocket this money. While there's nothing illegal in doing this, it can leave a bad taste in some homeowners' mouths knowing that the company they're paying for a new installation is also profiting off of their old equipment.
We'll talk more about this shortly, but there are other ways to use this money that avoid this unpleasant realization.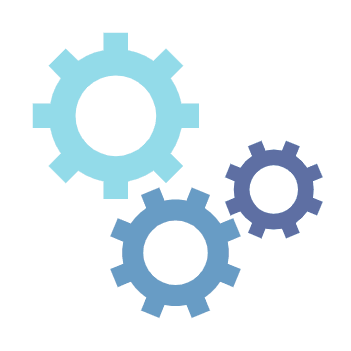 Refrigerant Removal
Refrigerant is combustible and dangerous to handle if it's not done properly. The Environmental Protection Agency (EPA) requires licensure simply to handle air conditioner refrigerants.
It's also illegal to vent refrigerant into the atmosphere. It's harmful to the environment and potentially to those nearby.
Sometimes we'll get asked about reusing refrigerant in a new system. This is never advisable, for a few reasons:
Better to start fresh with properly pressurized refrigerant for your new system, which will ensure its efficiency and safety.
Different systems will sometimes use different refrigerants. Assuming that one can be substituted for another is dangerous.
Many current systems use R22 refrigerant, which has been banned by the EPA for use in new systems. If your existing system has R22, it's "grandfathered" under the law and allowable so long as you have your old system. But anything new that gets installed must use a more efficient refrigerant due to environmental standards.
RELATED: The R22 Ban: How It Affects You
The official term is to "recover" the refrigerant into a fresh tank. We'll do this until a tank is full with a particular type of refrigerant, then give it to a recycling center that is prepped to handle refrigerants, to be disposed of safely.
What this comes down to is this: a licensed HVAC technician should safely secure your existing refrigerant and then dispose of it through the proper recycling centers. To do anything else is both illegal and irresponsible.
What HVAC Equipment Can Be Reused?
We mentioned some ancillary items above, but I want to be clear in stating what we can definitely reuse from your existing system.
Indoor Air Quality (IAQ) Products
Humidifiers, dehumidifiers, UV lights, and other air purifiers can all be removed from the current system and reused in the next. These products have a lifespan as well, but it doesn't always match up with the lifespan of your furnace or air conditioner.
That said, because you can save on labor costs during installation when you pair equipment together, if you think these items might need replacement, it's good to talk to your HVAC partner to assess your options and check out pricing.
RELATED: IAQ and You: Indoor Air Quality HVAC Products
What About Reusing Furnace Filters?
This one is more situational. A new furnace installation should generally come with a new filter. At Fire & Ice, we include it at no extra charge as part of the installation process. However, maybe you just purchased a nice, new filter and don't need to replace it for a while. As long as it's compatible with the new system, it can be used.
Some homes also have washable filters. Again pending size compatibility, there's no issue with reusing these in the new furnace.
RELATED: How, Why and When to Change Your Furnace Filter
Other HVAC Equipment
In general, we'll take what we need to remove, but leave everything else. For example, ductwork often needs to be modified. When this happens, we'll scrap the older ductwork just like we would with an old furnace or air conditioner. However, other times no modification needs to happen and the existing ductwork is sufficient.
Another example is the indoor evaporator coil. This is part of the air conditioning system but is housed inside the furnace cabinet. This is because your heating and cooling systems share some functions, like the operation of the blower motor.
So when a new furnace is installed, but not a new air conditioner, the evaporator coil will be transferred and remain in your home.
However, this is a good example of when an HVAC company can go above and beyond what's required of them. In this case, it makes sense to clean the evaporator coil before reinstalling it. This will increase the efficiency of your air conditioning system even while it's the furnace that's being replaced.
Other small examples like this exist, but the general principle is the same. There's no need to scrap useful or necessary parts, just as it's the right thing to do to scrap equipment that is at the end of its run.
What Can't Be Recycled
Some parts will need to be thrown away but are unable to be recycled. This is unfortunate, but doesn't represent a majority of the system's materials. These materials include:
Plastic components, which are generally quite small
Capacitors and some electrical wiring
Flex duct, a type of ductwork that bends more easily than some other types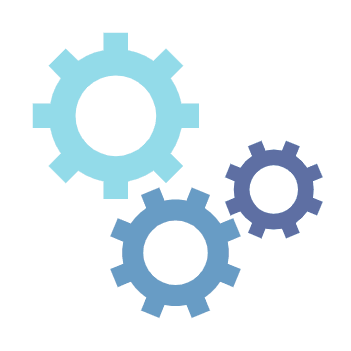 Giving Back - Columbus Charity Support
It would be easy to take recycled materials, get a bit of cash for them with each donation, and call it a day. At Fire & Ice, though, we actively look for ways to do what's right for the customer and our community.
We don't keep the money we receive for scrap donations. We invest it back into the community, in the form of local charities that match our values.
Two recent organizations that have been the beneficiaries of these efforts are The James Cancer Hospital on the campus of Ohio State University and the Disabled American Veterans organization, which has chapters throughout Ohio.
It's a small token of our appreciation for the work they do and how they strengthen our community, and also means we're not profiting off of scrap metal and other reusable materials from our customer's systems.
Replace & Remove
In order to dispose of old equipment, you have to install new equipment. Now that you know the best practices for safe and ethical disposal of equipment, we hope you're ready to take the next step with Fire & Ice.
RELATED: Cost of an Air Conditioner Replacement in 2020, a Complete Breakdown
RELATED: How Much Does a Furnace Cost? A Comprehensive Breakdown
Check our service area below to make sure you're in our area. Then complete the free estimate form or give us a call. We'd love to walk you through your options for the brand new system of your dreams!