HVAC Employee Best Practices: Raising Standards in Heating & Cooling
At Fire & Ice, we want to be the best in the industry in every area. This is no small task.
It means being the best for both our customers and for our employees, who we consider to be stakeholders in everything that we do as a company.
It also means that we have to look at each area of the HVAC industry to make sure we're meeting or exceeding the standards that are commonplace in HVAC.
This also requires being transparent with many of our practices. If our customers know the standards we hold ourselves to, they can hold us accountable for following through with them. These standards include the following:
Hiring Practices. By instilling good hiring practices, we can increase retention, attract top talent, and elevate the quality of our work.
Certifications and Training. By supporting these across the company, we create a culture of education that improves every facet of the company.
Tools & Installation. Not all processes and tools are created equal, and it's easy to cut corners. Ultimately, it's the homeowner who pays the price.
Compensation and Benefits. The way a company structures its pay can incentivize quality work, again achieving better results for our customers.
Who This Article Is For:
Homeowners looking work with a great HVAC company.
HVAC technicians and sales professionals looking for a great company to work for.
What Does This Mean For You?
Don't get me wrong, we like talking about ourselves. But we like talking about the value we bring to our customers even more.
Everything listed below is something that has a direct impact on the quality of the company you hire for your next heating or cooling project. Do you need a company that does every single item listed below? Maybe not. But the higher the standards are for your HVAC partner, the more you can rest assured that you're getting top quality service.
More importantly, the less they do these things, the more risk you have of getting a poor installation, repair or tune-up. HVAC projects aren't cheap, and new equipment can last you decades. Would you rather take your chances, or know that it's being done right?
If you're like our customers, you'll want it done right. The practices below all lead to better heating and cooling outcomes, and can help guide you to your next HVAC partner.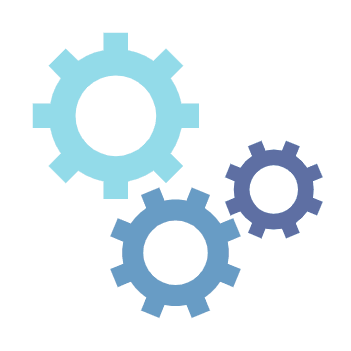 Hiring Practices
Hire good people and you'll get better results. My sincere hope is that we hire and train employees who are talented enough to leave Fire & Ice for other excellent jobs, but that we treat them in such a way that they don't want to leave.
We also have an obligation to homeowners in Central Ohio when we make a hire. To that end, we always run drug and background checks. Working with HVAC equipment can be complicated and dangerous. Leaving those things to chance is not something we have the luxury of doing.
The simple truth is that we want to trust people, and by and large people are trustworthy. But the few who aren't make it necessary to take these steps.
Beyond the initial hire, it's important to set up an employee for success. We do this with a detailed onboarding checklist, ensuring that each employee receives the same opportunity to perform and excel.
Individual training plans are also established for many employees, to help them learn specific tasks. We'll talk more about some of these in the next section on training and certifications.
HVAC Certifications & Training
There are a lot of different types of equipment and processes in HVAC, but broadly speaking there are two certifications that companies concern themselves with:
EPA Certification
NATE Certification
The EPA certification is required for A/C installers and technicians. You need it in order to legally handle refrigerant, which is present in any air conditioning unit.
Any reputable contractor will only employ technicians who have EPA certification. If you're working with a small-time contractor or individual who lacks this certification, it's a clear red flag and any work involving refrigerant is being done illegally.
Technical colleges and other programs that prepare graduates for a career in HVAC will include this certification in their training.
The other type—NATE certification—stands for North American Trade Excellence. It's the industry standard for advanced training in HVAC principles and equipment.
You won't find contractors that require their technicians to have a NATE certificate, since it can often take years to obtain. However, it's important that a company supports and encourages this additional training.
At Fire & Ice, we provide financial incentives for NATE-certified technicians. Additionally, we provide training and study materials to help with obtaining the certificate.
Lastly, even some of our sales representatives are NATE certified. This means they're experts on the equipment they're selling. And even for those who aren't NATE-certified, they are trained in the technology to be able to understand it at an expert level.
This is something we believe in, because it means our sales reps aren't just there to sell you something. They have a deep understanding of HVAC technology, and can help you make the right decision for your home and budget. They can also spot installation and service inconsistencies in a lot of existing equipment, which means they can make better recommendations for your next project.
If a member of our sales team or a technician is NATE certified, you'll see a sewn-on patch on their Fire & Ice uniform. This is an additional way for us to show our pride in the level of education we encourage in our employees.
In-House Training
Official, national certifications are great, but HVAC technology changes a lot. To that end, we provide 200 hours of training per year to our technicians in our in-house training center.
The Fire & Ice Training Center is the largest HVAC training center in Central Ohio. Our team diagnoses problems, reviews the latest technology, and will even modify sheet metal for use in our customer's homes.
It's our way of ensuring quality work and giving our customers peace of mind.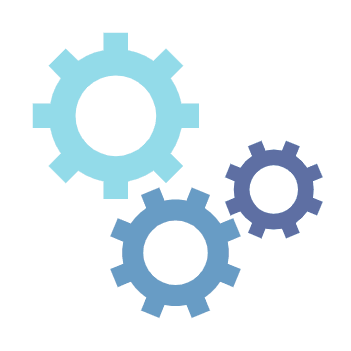 Tools and Installation Practices
When an HVAC truck or van rolls into your driveway, how much do you think the tools cost that are included in it? $500? $1,000? $2,000?
The answer can be up to $10,000 in specialized equipment!
Make no mistake, there isn't $10,000 worth of equipment in every truck or van, and certainly not every truck or van at every company. But the quality of the work done is often related to the quality of the tools that are used. This is where many companies fall short.
Fire & Ice provides a tool budget for technicians to be able to help them achieve excellence. Additionally, we own numerous sets of the most expensive equipment as a company, so that employees have access to the most sophisticated and durable tools.
The area with the biggest divide is in commissioning tools. These can be analog (cheaper, less accurate) or digital (expensive, more accurate). We only use digital tools to ensure the best installations and equally precise diagnostics on service visits.
RELATED: The Importance of Commissioning in HVAC
Some companies don't even have proper commissioning tools! Why? Because they're expensive, and homeowners don't always know to expect them.
What's at stake in this case? The longevity of your system, and its year-to-year health and efficiency.
Compensation and Benefits
What's the right combination of pay and benefits for an employee? I'd contend that there isn't a specific answer, but a general one: whatever it takes for the employee to feel good about themselves and be able to focus on the quality of their work instead of their compensation.
How do we do this? One, by gathering what information we can on industry standards for employee benefits, and either matching them or exceeding them.
Two, by providing incentives for good work. Our technicians and installers have incentives for not getting callbacks, which is when a technician visits a home and fails to fix the issue entirely on the first visit.
This promotes thorough, honest work.
Lastly, we try to listen to our employees. Many current benefits came about because we listened to the pain points of our employees.
No company is perfect, and every company can improve what it's doing. But it's the goal of continually improving that is most important.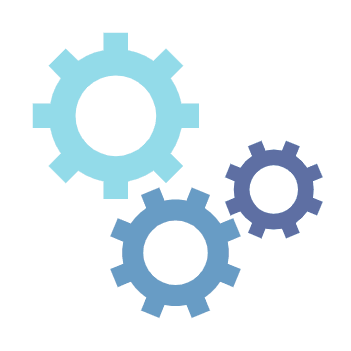 Take Action: Start a HVAC Project or an HVAC Career
Like I said earlier, we're telling you this so that you can use this information for your benefit, and the benefit of your entire heating and cooling system.
How, you might ask?
For Homeowners:
Read through the additional resources below to educate yourself on what to look for in an HVAC partner.
Download our HVAC Contractor Checklist to hold your HVAC company accountable for these practices.
Give us a call or reach out online. We'd love to hear from you.
For Prospective Hires:
Check out our Careers Page for current listings. We're always looking for qualified and driven professionals wanting to work for a great HVAC company and make it even better!
ADDITIONAL RESOURCES: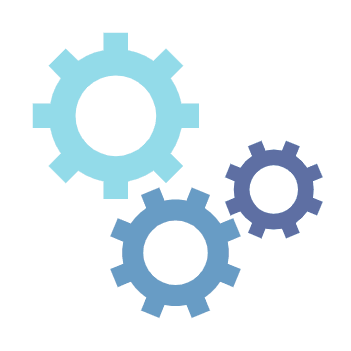 Learning Center
Explore our learning center. It's a comprehensive section focused on answering your questions, providing detailed information, and tips that will improve buyer education when it comes to your home's HVAC system.
results found for ""