Back To Resources
Your HVAC Maintenance Questions Answered
Air conditioner and furnace maintenance and repair can be complicated. We're here to make things easier with common questions, and answers for each.
Do you have a question about HVAC maintenance or repair? We get a lot of maintenance questions, and we have answers to all of them. Below we've listed many of the most common ones we get.
Most will be general maintenance questions that are applicable across the industry. Some, however, will be specific to Fire & Ice maintenance plans.
In these cases, we'll be sure to talk about what you can look for in a good maintenance agreement so that the answers remain relevant to readers outside our service area (Columbus, OH, and surrounding areas).
HVAC Maintenance and Repair
Do HVAC maintenance plans cover repairs? Which types?
Technically, maintenance and repairs are separate types of jobs. However, many maintenance agreements will include discounts for repairs.
At Fire & Ice, we have three different maintenance plans, to meet a variety of budgets. They include, respectively, 10%, 20%, and 30% discounts on all repairs performed by us. These can be very valuable, and we've even taken a loss on some larger jobs in the past by honoring the 30% discount on larger repairs.
Some companies' plans will have similar discounts, but will limit the total possible amount of the discount. So it might be 20%, up to a maximum of $500 (or something similar, since those are just examples).
Can I opt into a maintenance agreement when I need to get a repair that will be discounted by it?
We can only answer this for ourselves, but yes, we allow this. Keep in mind, most maintenance agreements are year-long contracts, at minimum.
Similar to the question just above this one, there may also be a limit on the possible discount.
It's best to always have a maintenance agreement in place with a trusted contractor, though, which will avoid problem situations in the first place, and thus save you money compared to waiting until you need a repair.
Can you fix a bad A/C or furnace installation performed by another contractor?
We can, but it's important to know what this might include.
Sometimes a poor installation can be remedied with adjustments to the system. Other times, it will require that a part or even the entire system be reinstalled from scratch. This is rare, but not unheard of.
Just this month, I was in a home where the air conditioner's refrigerant wasn't put in properly. There's no "fix" that leaves the refrigerant in the system. I had to pull all of the refrigerant out before adding it back into the system, properly this time.
Other common issues can include not properly attaching the system to the ductwork, or not having the correct airflow settings on the blower motor in the furnace or air handler.
Sometimes these fixes can cost hundreds of dollars, or thousands in the worst cases. This is why it's of utmost importance to find a reliable contractor to install your system correctly the first time.
RELATED: Air Conditioning System Installation Process From Start to Finish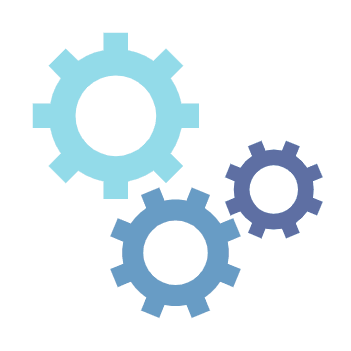 HVAC Brands, Models and Parts
Do you service heat pumps, A/C, furnaces, etc. that I got from another HVAC contractor?
Yes, and this will be true of many contractors, with a few caveats mentioned below. The principles of HVAC service are true regardless of which brand or model you have.
This may slowly be changing, though, and may not be true already in a handful of cases. As technology becomes more sophisticated, the training required to install and service the equipment is increasing. As a result, many brands or individual pieces of equipment require specialized training to be able to service properly.
For example, the most high-tech Trane communicating systems that we install require specialized knowledge to properly set up and adjust. At that point, regardless of how smart or skilled an HVAC technician is, they're in danger of being lost without the requisite training on this specific equipment.
As technology marches on, there may be more instances like this. At the moment, though, we have no limits on brand or model for service.
My HVAC system is ancient. Can you service it?
Yes, but there are some limits. In general, older systems follow the same principles as modern equipment, so it's not difficult to service them.
The problem usually comes with repairs. We can repair older systems, but only if we can order the correct part(s) for them. You might have a workhorse system from as far back as the 1950s, but if it breaks down and needs a repair, what are the odds the correct parts are still being produced?
Otherwise, yes, we'll service it. There are times where I'd recommend a system replacement (modern systems tend to be a lot more efficient than anything older than 20 years), but if the customer is only interested in a repair, we're happy to do it.
Can I buy an A/C or furnace part elsewhere and have you install it?
No. The reason for this is practical: generic parts are rarely the right fit for a system, and we work directly with manufacturers to ensure that the correct part is always the one being installed.
If we repair a system with a part that we can't vouch for, anything bad that happens with the system as a result is on us.
At Fire & Ice, one of the policies we pride ourselves on is our Workmanship Guarantee, which states that if something breaks that is our fault, it's covered at no charge. You can read the full guarantee here. This is a protection for the customer, and it's tied to things like ordering and installing the best parts for the job.
Can I still get R22 refrigerant? For how much longer?
Yes, it's still available, and you'll be able to get it as long as it remains available. It will likely increase greatly in cost in the coming months and years, though, making it more costly to obtain.
As we've discussed elsewhere on our site, it's likely that existing R22 stock will be available for years to come. But as that stock diminishes, the price of it will steadily increase.
RELATED: The R22 Ban: How It Affects You
Just last month, Fire & Ice had to increase its pricing for R22. Our hands are tied on this due to the decreasing availability and price hikes from distributors. Beyond these recent increases, it's a guarantee that R22 will continue to increase in price every year now that the ban on new production is in place.
The good news is that if your system isn't leaking, the R22 in your system is good to go, and may continue to be fine for many years. The other good news is that leaks are fixable, though it generally requires re-adding some refrigerant that has leaked.
However, if you're used to getting "topped up" on R22 refrigerant, it's going to get much more expensive to do so.
Are there HVAC brands you won't service? Is it limited to the brands you install?
At the moment, we'll service anything. If it's a repair, this is still true, provided we can obtain any parts that will be needed to properly fix it.
As we mentioned earlier, there may come a point where some advanced systems require specialized training that is particular to a brand or model. Once that happens, we may have to alter this answer to say "we'll service most brands." At the moment, though, you should be covered.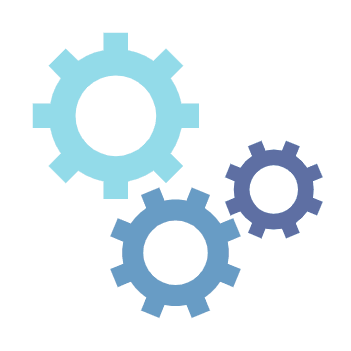 HVAC Warranty Terms
What's covered in a typical HVAC warranty? Conversely, what isn't covered?
Your typical warranty on a heat pump, air conditioner, or furnace/air handler will be for 10 years. It's important to know what is and isn't included though:
Parts are usually included, with few or no exceptions.
Refrigerant generally isn't included, since it doesn't "break," it only leaks. The part that is leaking, however, would be covered.
Labor generally isn't included except for the first year of a new system's life, which means you'll still incur labor charges for repairs.
The warranty will only be enforceable if you are under a maintenance agreement with a licensed contractor.
That last one catches some people off guard, but I promise the language is in your contract. If you ignore maintenance, that repair you need within 10 years won't be covered at all.
The compressor on your system will sometimes have a 12-year warranty. Other parts, like many modern heat exchangers, have lifetime warranties. Extended warranties are available through some manufacturers and contractors, so the exact terms of yours may differ slightly.
Are warranties transferable to the next homeowner?
Usually, yes, there are no issues with warranty transfer. It's important to review your warranty, though, because there may be some fine print.
The base warranty may last 10 years, but this could be reduced to five unless you go through the proper transfer paperwork at the time of your home sale.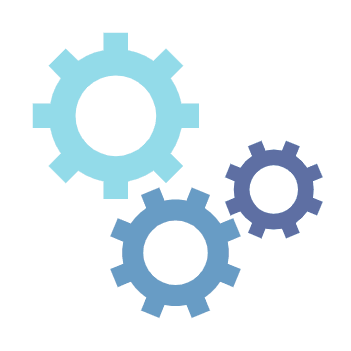 In-Home HVAC Service Visits
I'm just outside your service area. Can you come out for just one repair?
No, and when we say that, it's because we're protecting both our customers and our employees.
One exception usually isn't just one. If we come out once, and do a good job, the customer will usually want us out again. The same is true if we were to make an exception for installation. 99 times out of 100, a homeowner will want the same company to provide maintenance for that newly-installed system.
Drive times for service technicians are already intimidating in a city like Columbus. Going outside our service area adds cost to the company in terms of time, gas, and employee availability. Breaking the rules just means that we're adding to each of these. Eventually, that would need to be passed on to the customer, in the form of higher fees for services.
We have employees who have worked at companies that make these exceptions. It might seem like the kind thing to do in the moment, but it's a long-term hassle for all involved.
How long does an HVAC maintenance visit take?
This will depend a bit on the system being serviced, and what needs to be done. In general, though, the services covered in our basic maintenance agreement will take 45 minutes to an hour. The mid-range plan will include services that take between an hour and 90 minutes. Our most comprehensive plan will include service that can take between two and three hours.
Do I need to be home for an HVAC service visit?
No, but we prefer it if you are. If you have questions about the service being performed, or issues that are easier to relate in-person, it's best to talk one-on-one with a service technician to make sure you're satisfied.
What areas do you service?
We serve the majority of the Greater Columbus, OH area. Wondering if you're in that radius? Plug your zip code into the tool below to find out.