HVAC Technician Jobs in Columbus: An Ultimate Guide to a Career in HVAC
As of August 2, 2021, the average annual pay for an HVAC technician in the United States is $49,242 a year.
In terms of job security, every apartment, home, and business needs HVAC services. Even the best of equipment wears out after 15-20 years, so the need to replace air conditioners, heat pumps, and furnaces is constant. That doesn't even take into account new builds.
And the market will grow over the next 10 years.
The Bureau of Labor Statistics (BLS 2021) projects a four percent increase in openings for HVAC mechanics and installers between 2019 and 2029.
In Central Ohio, there are close to 200 HVAC companies. The odds are good that most of them are in the market for new employees.
There are two paths that students fresh out of high school can choose when it comes to continuing their education. You can get a college degree in 4-6 years, maybe deep in debt, and probably start out at a low-paying job.
Or you can go to a trade school, go through an apprenticeship program, and in 3-4 years, you won't have any debt, and you're making decent money. You're 24-25 years old, and you could be making $50,000 -$60,000 a year.
If you're job hunting, enjoy troubleshooting and working with your hands, and being able to figure out mechanical problems, this article might be for you.
We'll examine the HVAC field from a job-seeker's perspective, look at some of the benefits and downsides, and talk about how to get started.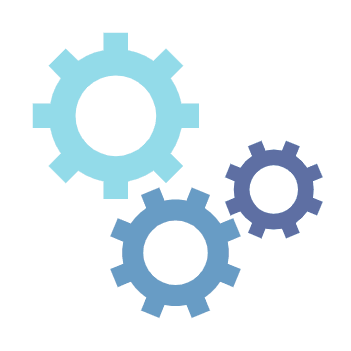 How to Get Started in an HVAC Career
Schooling is very important. Going through the classroom experience shows us that you are invested in the field. A lot of people do not like the schedule and don't like the kind of work it is. School will weed out those who aren't a good fit for HVAC.
I get applications daily from people who worked someplace such as Jiffy Lube, or they worked on their dad's car, vending machines, etc. They aren't a good fit for this line of work.
You might be mechanically inclined, but this type of job is a lot different from other fields. You're going into people's homes. You're talking to customers. You have to explain lots of things. And you have to take responsibility to keep people safe.
Heating and cooling technicians need to be metalworkers, electricians, woodworkers, plumbers, and more. The materials involved in HVAC installation and maintenance include flammable and combustible materials. The work can also include specialized equipment and tools that require special training.
There are dozens of schools that specialize in HVAC education in the U.S. Central Ohio has two of them, including two in Columbus, in addition to six other places in Ohio that offer training:
The HVAC program at Fortis includes training in computerized diagnostics. Students will learn how to service and repair commercial refrigeration, gas heat, heat pumps, and air conditioning.
Columbus State Community College offers a two-year associate of applied science degree in HVAC technology. This program provides instruction in the principles of refrigeration, load calculations, hand tools and safety, the instrumentation and combustion process, automatic controls, business communications, and piping systems.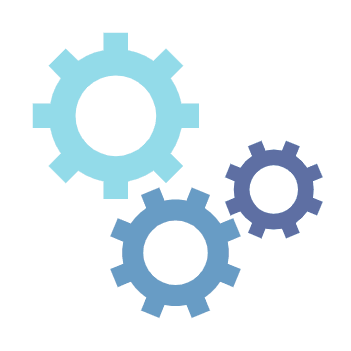 Benefits of a Career in HVAC
If you have experience, there will always be a need for technicians, whether you specialize in industrial, commercial, or residential HVAC. The career has the added advantage of being recession/depression-proof.
You can choose where you want to live, secure in the knowledge that HVAC jobs can be found in every state. Even during the quarantine times with COVID-19, air conditioners and furnaces needed to be installed or repaired.
You'll probably never get filthy rich doing this, but you'll make a decent living, and if you're any good at it, you'll never be out of work.
You go someplace different every day. It's not like working on an assembly line. I get to meet a lot of people. Instead of watching the time tick by on a clock while you sit behind a screen, you are doing something meaningful that makes a person's life better.
A good service tech is in high demand. You can make good money as an accomplished service technician, or installer, or in sales. If you improve your abilities and apply yourself, and become proficient at it, you're going to make money, you'll be rewarded for your skills, you'll have options for employment wherever you want to go.
If you like the idea of working in the HVAC industry, most jurisdictions will let you get started on your 18th birthday. Prospective techs with a GED can qualify for apprenticeships or training programs. Although you might be working as a trainee for 3+ years, you'll still earn a living wage and be able to carve out a career for yourself that can pay well without the need for a degree or certificate.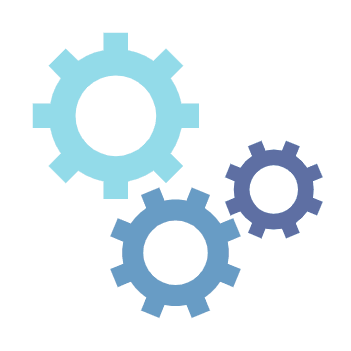 Skills Needed to Be an HVAC Technician
When you're facing an HVAC unit that is broken, there's always a logic to fixing it, a sequence of operations, it's called. The first thing you have to do is figure out what the sequence is, and where the problem is.
You need to be good with your hands and be good at spatial awareness. You have to have some ability, but you also have to want to fix things. You can't be afraid to get dirty.
You will be troubleshooting issues for your customers every day. That means you will regularly encounter new situations, have an opportunity to think through the problem, and then have a chance to implement a solution. Getting bored rarely happens in this industry because there are always new challenges available that keep you on your toes.
The ability to learn is probably one of the most, if not the most, important trait that you have to have. You have to be able to pick things up. That might be tech stuff, it might be communication stuff. But if you are unable or unwilling to learn, it's not going to work.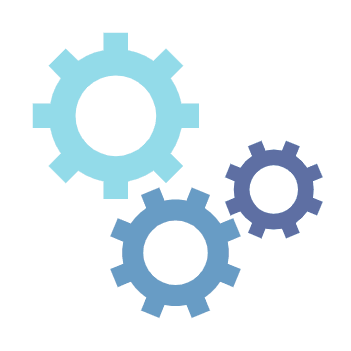 Customer Service Skills Are Critical
You must be able to communicate with people. That doesn't necessarily mean talking. There are technicians who are extremely knowledgeable, but they're introverted. They can do just fine with customers as long as they position themselves properly.
Whereas you can be a very good communicator, but you need to be able to communicate the right things in the right way. The whole point of us being out there is to make people happy. Your job isn't necessarily to fix furnaces and air conditioners. We make people happy by doing that, but if you fixed that furnace and you didn't make that customer happy, you didn't do your job.
Downsides to a Career in HVAC
HVAC technicians suffer on-the-job injuries because they are often working with heavy equipment, extreme heat. and/or cold, not to mention they are exposed to hazardous materials from time to time, including carbon monoxide.
This is not a desk job. No, not even for managers. Unless you're driving to your next job, you will be on your feet and knees. You will be lifting AC units onto pads, removing old furnace equipment, crawling through attics that are poorly insulated, working outdoors when it's zero degrees.
A lot of physical activity is required. And you will get dirty. You're working in crawl spaces and closets. You're going to get scars.
And you're going to get yelled at by customers. That's very tough, because you must maintain composure no matter what.
Being on-call can test your patience, but it's part of the job, and the overtime you earn from after-hours/holiday jobs is good.
Without hands-on experience, it can be difficult to get hired initially. Breaking into the industry without formal HVAC education or a related-industry job can be tough. Be sure to keep an eye out for apprenticeship opportunities, and contact local contractors during the busy season, which is usually around the first 90-degree days of the year.
Typically, an inexperienced HVAC technician will start as a parts runner, or you're going to be an assistant on an installation.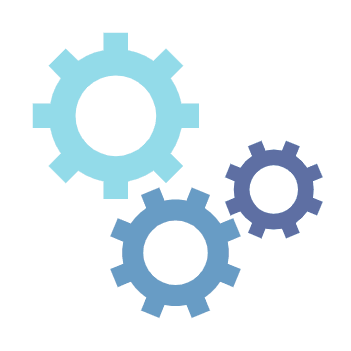 HVAC Tech Ongoing Education
HVAC equipment is getting more sophisticated every year.
There's very little that I use in the field that I learned from my time in school. HVAC school will talk about combustion, but by the time you get to those more advanced concepts when you're working in the field, you've forgotten what you learned.
So you have to relearn that stuff from the field perspective, not from the classroom perspective. Schooling will take you only so far.
Classroom instruction is great for the basics, but there's no better experience than being in the field. Every job is different. Every HVAC system is different. You can't master it all in a day, week, or even a year.
Some manufacturers offer ongoing coursework, and there are a few training centers where you can catch up on the latest technology.
Some institutions put on classes. North American Technician Excellence (NATE), a certification organization for heating, ventilation, air conditioning and refrigeration (HVACR) technicians, has a lot of training material. There's a lot out there, probably more than in other fields, just because the field is so complex, and it's constantly changing.
Twenty years or so ago, nobody knew how to repair ductless mini-splits, for example. Now, as they become more popular, the need is there. It's hard to be an expert unless you work on a few dozen of them and troubleshoot.
Next Steps
You can pass all your classes, earn certificates and such, and gain the experience you need while working at an HVAC company. Job satisfaction is still your goal.
What's most important is finding the correct company. The old just-make-sure-it's going-to-be-running-for-a-year type of mindset is on its way out. Make sure that it's going to be working the best that it can: that's how we operate at Fire & Ice.
You need to take the time during a tune-up, even if it's on a new system, so you learn the entire system, but you also learn the customer, to figure out what they want. By doing that, you're going to tailor their system just for them.
If you want to align yourself with the best in the industry, develop technical skills, and start a career that will set you and your family up for future success, consider joining Fire & Ice Heating and Air Conditioning today.
Meanwhile, here are some related articles we hope you will find informative:
How Much Does a Heat Pump Cost to Replace in 2021?
How Much Does a New Furnace Replacement Cost in 2021?
Learning Center
Explore our learning center. It's a comprehensive section focused on answering your questions, providing detailed information, and tips that will improve buyer education when it comes to your home's HVAC system.
results found for ""