Back To Resources
New Furnace Installation and Replacement in Hilliard, OH
At Fire & Ice, we've installed thousands of furnaces in Hilliard, OH. If you're considering a new unit, we think it's helpful if we familiarize you with the process.
Our goal at Fire & Ice is to become the largest and most trusted provider of HVAC services for Hilliard. We are pleased that we have already served hundreds of homes in the city.
Part of our job is making sure homeowners understand the process of a furnace installation, because a furnace typically lasts for 15 to 20 years. A sloppy installation is like taking your car to lousy mechanics. Who knows what they might miss?
Join Our Newsletter
Receive our newsletter which includes special deals, news, and more.
Choosing the right HVAC contractor is key. They will help you make the correct choice of a unit for your home so that you'll be comfortable for years.
If it's a subpar HVAC contractor and the furnace is a bad fit, you could be looking at expensive furnace repairs for years. It's like throwing good money after bad.
Read more: The Complete Guide to Home Furnaces
Preparing for the Furnace Installation
Here's a list of what your HVAC contractor should do:
1. Perform a proper load calculation of the home, taking into account things such as the thickness of insulation; number, size, and quality of the windows; square footage; and other factors that affect how powerful your furnace should be.
2. Check to make sure the ductwork is sized to facilitate the airflow of a new system.
3. Measure the physical area that the new furnace will be installed, to make sure it can fit (not all furnaces are the same size).
4. Check gas lines and electrical wiring to ensure that they're set up properly for the installation.
5. Depending on the furnace chosen, a new chimney flue liner or PVC drain line may need to be installed.
6. Shut off any electrical breakers that run to the furnace, shutting off gas or fuel lines.
7. As a homeowner, you can assist by clearing away any furniture around the furnace so that the technician has easy access to it.
Be aware that a complete installation will take between 4 and 8 hours. Installation times vary depending on the type of furnace that's being installed and the amount of ductwork required.
The Installation Process
The install team will disconnect venting, any electrical wiring, gas lines, ductwork, and anything else that's tied physically to the old furnace main unit. If the dimensions of the new furnace are different from the old one, alterations to the ductwork may be necessary.
Airflow for the furnace is crucial. If that isn't handled during the installation, the entire project will be sub-par. So as the new unit comes in, adjustments to the plenum, the flue lining, electrical wiring, and other elements need to be structured in such a way that everything flows together
Join Our Newsletter
Receive our newsletter which includes special deals, news, and more.
It's here that the installers will be working with electrical tools, potentially woodworking tools, and sheet metal tools. They need to be able to cut, bend, or fold the metal properly to create the correct airflow. This can be a meticulous process.
Once the main unit is in place, the process of sealing the unit and reconnecting all lines takes place.
Read More: Furnace Installation Process From Start to Finish
Commissioning the Furnace
Commissioning a furnace is a fancy way of saying that it's tested. This isn't just to see whether or not it turns on. Thorough commissioning - the kind that will ensure that your system is running as efficiently as possible - can take up to an hour and involves dozens of calculations.
Quite a bit is being measured: static pressure, temperature rise rates at various stages of furnace power, CFM (cubic feet per minute) of airflow, and many other pressures and parameters.
The Importance of Good Furnace Installations in Hilliard, OH
Thorough installation practices are essential for the health, safety, and comfort of your new furnace. The most important day in the life of a furnace is the day of the installation.
A sloppy installation means years of unnecessary service calls and a shorter lifespan of the unit.
That's why you must choose an HVAC partner who will not cut corners to save themselves time or money.
Want to know what questions to ask a company before you hire them, to make sure they'll do a good job?
Click the graphic below to download our questionnaire checklist.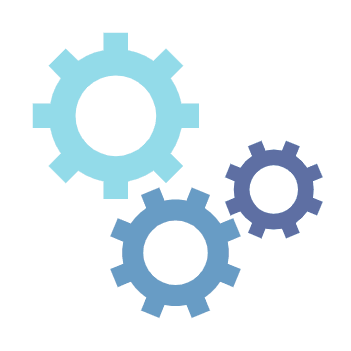 And if you're in Hilliard, Ohio, and are ready for your free in-home estimate to replace your existing furnace and upgrade to a new system, we hope you'll consider Fire & Ice.
Join Our Newsletter
Receive our newsletter which includes special deals, news, and more.