Multi-family HVAC Services for Columbus, OH
If you're a multi-family housing property owner, and you're looking for HVAC services, you're in the right place. Fire & Ice has served dozens of multi-family communities and installed or serviced thousands of HVAC units in the Greater Columbus Area.
We're uniquely suited to being able to manage the HVAC needs of properties of any size, but without the expenses that sometimes come with the largest, nationally-owned HVAC contractors. As a locally-owned company, we value the communities in Columbus, OH.
This article aims to walk you through the process of contracting HVAC work for your multi-family property. We'll cover the basics, from the initial phone call through to installation and beyond.
We also want to show you what we do that separates us from many other contractors in the area. We hope that when you're ready to make an HVAC investment in your community, we're one of the calls you make.
HVAC for Multi-Family Housing - Where to Start?
The first thing you'll want to establish once you've reached out to a contractor is whether you're interested in repairs of existing units or installation of new systems.
Regardless, a sales professional and/or service technician will come out to the property to assess the issues discussed over the phone.
If it's for a new installation, we'll need to take some measurements to identify the correct power level for the air conditioner or furnace. This is sometimes referred to as the "size" of the equipment, which varies depending on the size of individual housing units, and other factors such as the number and size of windows.
If it's for repairs, a diagnostic will be run in order to identify the problem(s).
A quote for repairs or installation will be provided in either case.
One thing to keep in mind is the window of time to notify the tenant. If we're to do any work or measurements, 24-hour notice must be given to the tenants where we'll be working. If it's an emergency service, it can be important to contact the tenant ASAP to ensure that we have the proper permissions to enter.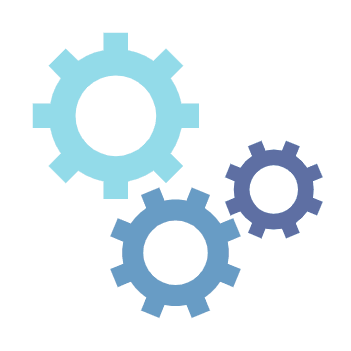 Repairing or Replacing HVAC Equipment?
This can be a big question. On a per-job basis, installation will usually cost more than repairing. But if a system is old, repairs will be more frequent and can quickly add up to be more than the cost of a new installation.
A good threshold is 15 years. Anything under that, repairs are probably the best option. If it's older than 15 years, you'll want to seriously consider a replacement. There are exceptions to both, but this tends to be a good benchmark for deciding when to replace.
If you're able to plan for this in advance, it can make the decision easier when the time comes.
Multi-Family HVAC Installation Considerations
The biggest considerations here are the budget and timeline.
We won't beat around the bush: it's cheaper for us to buy in bulk, and cheaper in terms of labor costs to bulk jobs together, which is savings we can pass along to you. So if you have 200 rental units, for example, tackling 100 at once is going to be far more cost-efficient than 10 at a time.
You may not have that much budgeted, though. This is fine. Many contractors can provide competitive pricing at any level, and we're no exception. But the more you can bunch together, the more affordable it will be in the long-run.
Related to this, you'll want to establish your timeline for installations. This is generally tied directly to your budget, and can be important in terms of long-term planning.
At Fire & Ice, we're as flexible as you need us to be. 20 units now, and another 20 in a few months? We can do it. Space it out over an entire year? We can do it. Crunch out hundreds in a limited timeframe? We can do it.
We also pride ourselves on the best installation practices in Central Ohio. This is attention to detail that we take to every job.
RELATED: Air Conditioning System Installation Process From Start to Finish
Maintenance Options
Have you ever gotten a call from a tenant whose heating or cooling has stopped working?
Of course you have. Problems crop up at any property. But how you deal with them is the key.
Sometimes the on-site maintenance staff for a multi-family property can take care of an issue. Other times, it goes beyond their expertise.
In those instances, we're here to help and can provide maintenance or repair services as needed. But what we do for our customers goes beyond this.
Fire & Ice will train your maintenance staff at our in-house training facility during the period of your labor warranty. This warranty can be for up to two years.
To restate: we'll provide training for your staff at no additional charge.
This can be the difference between going over budget due to maintenance and repairs, and dealing with tenant concerns in a timely and cost-efficient way.
And for the events that will go beyond even this, like when the first cold spell of the fall happens and you have dozens of service requests, we can provide direct service assistance from our licensed professionals.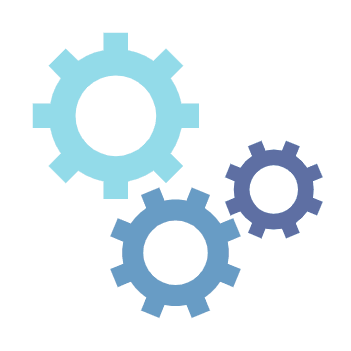 Problems & Solutions
We've talked about a few of these already, and hopefully, by now it's clear that finding an HVAC partner with your best interests in mind can reap rewards for years to come. To recap and add to what we've already discussed, though, here are some of the ways a good HVAC contractor will proactively provide solutions before your concerns become unmanageable problems.
They'll work within your budget and timeline to find an installation solution that fits both.
They'll honor their labor warranty instead of simply disappearing after installation. At Fire & Ice, we offer a two-year labor warranty as part of our standard service, which is beyond the industry-standard one year.
They provide and enforce a 10-year parts warranty on newly installed equipment.
They provide training and service support to help you manage the equipment at every stage of its life.
They have the staff needed to handle any size job.
What Are the Costs?
There are ranges of costs for most of this, but we want to be transparent with what you can expect. Below, we've listed some common services and the price ranges you can expect.
Diagnostic: $89
Repairs: $200 - Full System Replacement
New Installation: $2,400 - $4,500 per unit
Repairs have the widest range, because small repairs can be fairly cheap, while the largest repairs often make it more cost-effective to simply replace the entire system.
For installation, the range accounts for the different sizes of equipment. For example, a studio apartment doesn't need the same sizing as a three-bedroom apartment or a clubhouse in your main office.
The range also reflects bulk discounts for numerous installations at the same time. For exact pricing, you'll want to schedule a free estimate with your HVAC partner.
Lastly, while there generally aren't too many manufacturer-side HVAC discounts available for multi-family equipment, the tax status of your property may qualify you for incentives that reduce the overall price. Knowing the local, state, and national laws that govern your property can help you in determining if any incentives are available.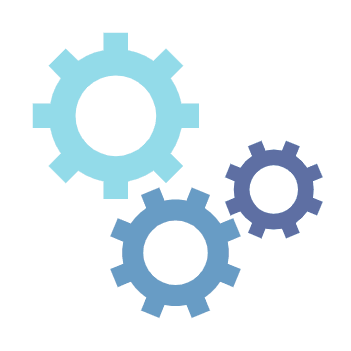 The Fire & Ice Difference
I recently got a thank you call from a property manager. He told me that Fire & Ice was the only vendor he worked with who would respond to him in a timely manner, and address his issues just as quickly.
This is the reaction we want. Chances are, you've worked with some vendors who were tough to get a hold of, and would perform services on a schedule that fit their needs, not yours. This is not how things should be.
When we assist a multi-family property, we are in it for the long haul, and we cater our customer service and attention to detail accordingly. We want to earn your trust in a way that brings you back for all of your HVAC needs.
Most (or all) contractors will say something similar, but we have the infrastructure and track record to back it up.
We've devoted an entire article to talking about what makes us different (see below), not because we like blowing hot air, but because we do a lot that our competitors won't.
Moreover, our size makes us uniquely suited to taking care of nearly any multi-family property in a timely manner.
Whether it's our training program for your maintenance staff (at Central Ohio's largest HVAC training center!), the extended labor warranties that you won't find elsewhere, or the many other small ways we separate ourselves, we hope you'll consider Fire & Ice for your next multi-family job.
RELATED: 10 Reasons to Choose Fire & Ice For Your Multi-Family HVAC