Back To Resources
Upcoming Refrigerant Changes: How the R-454B (Puron Advance) Transition Affects You
To satisfy industry regulations, the HVAC industry is transitioning from Puron (R-410A) refrigerant to Puron Advance (R-454B) by the year 2023. We talk about the implications for homeowners.
Unless you work in HVAC (Heating, Ventilation, and Air Conditioning), you probably won't need to know what R-454B refrigerant is, or why it's a big deal.
But its introduction is major news in the industry, and it may wind up in your new air conditioner or heat pump sooner rather than later.
The good news is that you don't have to know what type of refrigerant your system is using. That's for an HVAC contractor to deal with. You do not have to replace any equipment. The unit you have, as long as it's working, will serve you just fine.
But the HVAC industry needs to know about this refrigerant, and the sooner the better.
This article will explore R-454B, its development, its ramifications, and why it matters. I will warn you in advance, it's impossible to write about it without using jargon and acronyms.
What is R-454B Refrigerant?
Carrier worked with the Chemours Company to develop R-454B, a refrigerant that they are calling Puron Advance. The chemical was developed because the refrigeration industry is trying to meet goals set by the UN Montreal Protocol Kigali Amendment, which was established in 2016.
That amendment was crafted to cut the production and consumption of hydrofluorocarbons (HFCs) by more than 80 percent over the next 30 years.
HFCs are used primarily as refrigerants. They became widely used beginning in the late 1980s in accordance with the Montreal Protocol, a 1987 treaty that mandated that countries phase out the use of chemicals such as halons and chlorofluorocarbons (CFCs). CFCs contribute to the depletion of Earth's ozone layer.
The late 1980s was when the widespread use of R-410A began. Your current system probably is using this refrigerant compound. It's commonly referred to as Puron, and, if you're keeping score, it replaced R-22. (The ban on imports and production of R-22 went into effect on Jan. 1, 2020. It is no longer being manufactured. If your system was installed before 2010, chances are that R-22 is its refrigerant.)
R-410A is a hydrofluorocarbon. While HFCs are ozone friendly, they are potent greenhouse gasses.
And thus R-454B was developed in 2018, and is being rolled out now.
What if Your Current System Is Using R-410A Refrigerant?
You don't need to do anything, yet. But if you plan on buying a new system in 2023, you'll see a change. R-410A is scheduled for elimination from all new systems in 2023.
Within a few years, manufacturers will stop making it in advance of the transition. Therefore the price will go up due to scarcity. That means that refrigerant repairs to R-410A systems will increase.
R-454B is non-toxic and mildly flammable but will be safe for use in commercial products. This refrigerant is considered a lower global warming potential (GWP) refrigerant. R-454B, formerly known as DL-5A, has been selected by several manufacturers, including Mitsubishi Electric, Carrier, Johnson Controls, Trane, and others.
The new refrigerant will be offered in Carrier ducted light commercial and residential solutions beginning in 2023 and is expected to surpass the requirements of anticipated future regulations. Puron Advance has a GWP of 466 – that's a fifth of the GWP of the R-410A currently used in Carrier products.
"Carrier is committed to the environment by providing efficient, responsible solutions to its customers. The move to Puron Advance refrigerant is the next logical step in the evolution of our industry," said Matthew Pine, president, Residential HVAC, Carrier. "We carefully studied all alternatives and chose the most viable refrigerant with the lowest environmental impact for this product category."
It May Be a Bumpy Transition to R-454B
Other manufacturers may not shift to R-454B. They are required to comply with the UN Montreal Protocol Kigali Amendment, but what they use is up to them.
Many HVAC contractors are not prepared for the change, and there are many questions. Will existing gauges still work? Will a different refrigerant work better or worse than R-454A?
The refrigerant transition is complicated by the fact that it is occurring on a state-by-state basis. The timing and requirements may not be consistent depending on the contractor's location, which leads to more complexity and therefore, confusion. California's mandate may not be the same as Ohio's.
Meanwhile, another refrigerant is in the testing phase. Honeywell has developed R-466A, which is now in the "advanced stages" of commercialization. First announced by Honeywell in 2018 as Solstice N41, R-466A was described as "a breakthrough" with its non-flammable classification.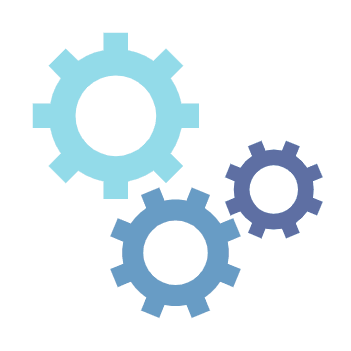 Training for the Transition to R-454B
Most of the training includes discharge temperatures, pressure ratios, and other elements of the fluid and differences between R-454 B and R-410. We will be completing all training through our state-of-the-art training center and developing our own training program.
We will be completing it prior to the rollout of R-454 B. We will go over the training requirements with our technicians and make sure any questions are answered. ACCA, Air Conditioning Contractors of America, plans to offer a certification program as well as NATE, North American Technician Excellence.
Safety For R-454 B
Homeowners might be considered about the safety and handling standards of this new refrigerant but shouldn't worry. R-454B is made of propane and is more flammable, but rest assured that the technicians will have training on how it needs to be handled.
Why All the Changes to Refrigerants?
The energy required for air conditioning is likely to triple by 2050 according to the International Energy Agency, with an equivalent of ten new air conditioning units projected to be sold every second for the next 30 years.
This huge demand has environmental consequences. Current refrigerants used in HVAC have been accused of driving up greenhouse gas emissions.
As climate change becomes an even greater issue, it is important for companies to step up and develop sustainable, eco-friendly products and practices. Federal regulations will stipulate it.
The American Innovation and Manufacturing (AIM) Act of 2020, which was signed into law by President Trump in December 2020, mandates the Environmental Protection Agency (EPA) to reduce the production and consumption of HFCs by 85% over the next 15 years.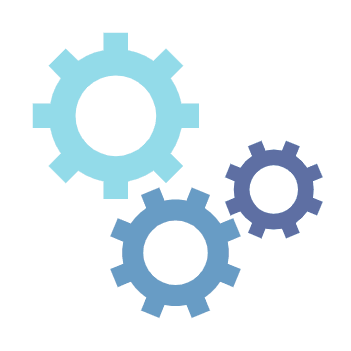 What Does This Mean For Me?
At the moment, not much. If your air conditioner or heat pump is running efficiently, there's no immediate action that needs to be taken. However, if you're looking to replace your system before 2023, you will find plenty of units for sale that uses R-410A.
What it does mean, though, is that it's important to have an action plan for a new air conditioning system if your current air conditioner uses R-410A. Because that compound won't be around for much longer, its scarcity will drive up the cost of repairs. It also might mean that your HVAC contractor may not have ample supplies of it.
Some contractors may be willing to "top you up" on R-410A, for example, but if you need this, it's because there's a leak somewhere in your system. The leak may be fixable, but it's at this point that the decline of your system will likely begin to cost more than it's worth, especially relative to a new, more efficient system that doesn't use R-410A.
Buy Your Furnace Filter From Fire & Ice
We've partnered with a national filter provider that has every size and brand of filter you could imagine, and have made purchasing yours easier than ever! Click the button below to get started, and have your filters delivered right to your doorstep.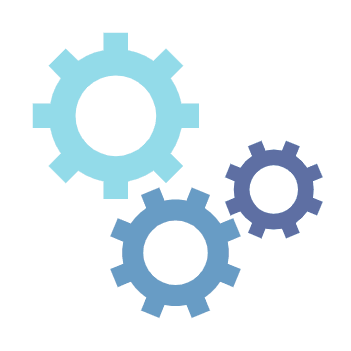 What Does Refrigerant Do in My Air Conditioning System?
The refrigerant flows through coils in your air conditioning equipment. During the cooling process, it transforms between liquid and gaseous states.
It either absorbs or emits heat, depending on its state. When it travels from indoor to outdoor air-conditioning units, as the pressure changes, it traps heat and removes it before cycling back. The air in the system is cooled in this way and is moved throughout your house by your furnace's blower and your ductwork.
Different refrigerants require different pressures to operate efficiently, or at all. This, in turn, requires proper equipment to maintain the correct pressures at various points of the process.
Can an R-410A Air Conditioner Use R-454B?
No. Refrigerants operate at different pressures, which necessitates specific parts and equipment to manage the pressure properly. An R-410A system will not be calibrated for different pressure.
This would also likely void any warranties you have on your existing system. The cost to attempt to retrofit your equipment would approach the cost of a brand new system.
What Happens to R-410A That Is Removed?
It should never be released into the atmosphere. Unfortunately, this does happen. The proper method of disposing of R-410A is by an EPA-certified HVAC technician. They collect the refrigerant in sealed canisters and return it to processing centers that can safely dispose of it.
How Do I Know If My System Uses R-410A?
Sometimes this information is listed on the unit itself. Other times, you'll have to look up your brand and model type online. If that step fails, your HVAC installer or maintenance partner can assist in identifying the refrigerant type.
What's the Best Refrigerant to Be Using Now?
The most common is R-410A, which is more environmentally friendly than R-22. Other refrigerants exist, some in experimental or testing stages, but R-410A is what you're most likely to see being used in modern units. In 2023 - or possibly sooner - R-454B will be one of the industry standards. As the HVAC industry evolves further, a new refrigerant will probably take its place shortly.
What if My System Still Has R-22 Refrigerant?
R-22 has been banned by the federal government in the United States, both to manufacture and import, but R-22 should be available for the life of your unit. However, that doesn't mean it will be cost-effective compared to other alternatives.
Do you have to replace your R22 system? No. Depending on the age and state of operation of your air conditioner, you may still have several years of life left before problems arise.
However, that might change when your system springs a leak, or a part needs to be replaced. Repair costs on older systems are often high enough that it's prudent to consider replacing the system. If a system has R-22 and its refrigerant and/or parts are significantly more expensive to repair, this equation will make replacement the right choice.
If you're thinking about a replacement soon, you may have to buy a unit that has R-410A, depending on how quickly R-454B is rolled out. There should be enough R-410A to last the life of your system, but repair costs and the cost of refrigerant might creep up.
Next Steps
The environmental implications for continued R-410A use mean that it's a good thing that it's being phased out. Modern HVAC technology is more efficient and environmentally friendly. New products are greener and are manufactured to help systems run more efficiently.
The important part now is making sure that you can transition to a new air conditioner, whether this year or in 10 years.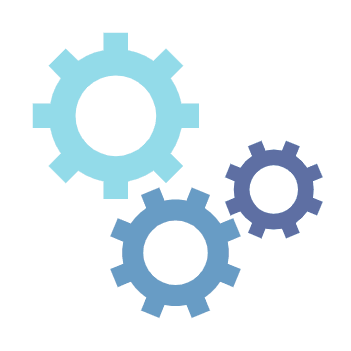 If you're in Columbus, Ohio, or surrounding areas, we'd love to have one of our Fire & Ice certified professionals walk you through each of your options, so you're prepared to make whatever decision is right for your home.
Check to see if you're in our service area below. We hope to speak to you soon.