Back To Resources
Reme Halo Air Purifier & COVID-19: Proven Effective Against Coronavirus
The Reme Halo Air Purifier has been tested on COVID-19 and found to be 99.9% effectiveness at neutralizing the virus. We dig into exactly what this means and what you can do to benefit from this breakthrough.
Reme Halo and Coronavirus
We're not going to bury the lead on this one. The Reme Halo Air Purifier has been extensively tested on the novel coronavirus (commonly known as COVID-19) and found to be 99.9% effective at neutralizing it. It's a huge breakthrough. We've been installing this product for years, which already neutralizes many common flus and other diseases, including the following:
MRSA
Strep
Listeria
Norwalk
Bird flu
Tuberculosis
The cost for equipment and installation is $999. For many families with yearly flu concerns, or those who are elderly or immunocompromised, this is a steal, because it's proactive protection against something that puts your family in danger and wrecks your overall health.
If you want to speak with one of our professionals about a Reme Halo, click the button below.
As I write this in late 2020, we're still battling COVID-19 as a society. While a vaccine promises relief to the nightmare that has been 2020, it's possible - even likely - that the coronavirus will not completely go away once the vaccine is distributed.
Much like the flu virus, which requires yearly vaccines and vigilance every flu season, this may be something we have to be careful about for years to come.
Beyond a vaccine development, though, we're happy to bring good news: air purification can and does work against the coronavirus.
We're going to talk about the science and testing for the Reme Halo Air Purifier in this article, but the bottom line is that there are steps you can take to ensure your family's health and safety, not just through COVID-19 but every year as flu season hits.
RGF Environmental Group - Reme Halo Coronavirus Testing
RGF Environmental Group, the company that produces the Reme Halo, recently announced the results of a months-long test of their equipment against the SARS-CoV-2 virus, more commonly known as COVID-19. The result: "The study results show the REME HALO® to be effective in combating the COVID-19 virus and a valuable solution to immediately improve the Indoor Air Quality of residential and commercial spaces and protect occupants against exposure to the SARS-CoV-2 virus."
The independent, third-party study began in March of 2020, shortly after the virus hit the US with a first wave of infections. The study revealed that the Halo has an efficacy of 99.9% against the SARS-CoV-2 virus. The testing was performed at Innovative Bioanalysis Laboratories in Cypress, California.
The study focused on two distinct methods of neutralization: coronavirus particles in the air, and those on surfaces. Both are types that the Reme Halo is able to combat.
In a statement on the product, RGF CEO Ron Fink says, "In our New Normal, the public deserves the confidence of Indoor Air Quality solutions that are backed by science. This study proves the efficacy of one of our flagship products. From restaurants to schools and places of business, RGF's REME HALO® is a tested and proven solution that provides the peace of mind needed to get America back to work."
How the Reme Halo Works
The Reme Halo works in three distinct ways, each of which contributes to your overall air quality.
ONE: LED Purification
The Halo is installed so that it is directly inside the ductwork of your home. It activates when the blower fan in your HVAC system turns on, so that it's never operating idly while your full heating and cooling system is not in use.
When it activates, the LED lights in the device turn on, which floods your ductwork with this light. The light is harmful to bioorganic matter like many diseases and viruses, and kills many particles on contact that are traveling through your system.
There is also a version of the product that uses UV light instead of LED. It works identically from a functional standpoint.
TWO: Hydro-peroxide Molecules
The Reme Halo also produces hydro-peroxide molecules that are dispersed throughout not just your ductwork, but eventually your entire home. These particles are harmless to humans, but break up contaminants in your home as they come into contact with them.
This effectively neutralizes many viruses and other contaminants, both airborne and on surfaces.
THREE: Ionized Particles
The machine also releases ionized particles into the air. These particles are positively or negatively charged, and bond with contaminants in the air. Allergens, pet dander, and other particulates are often neutralized through this bonding process.
This also facilitates better filtration in your regular HVAC system. By bonding particles in the air, it's more likely that your filter will catch them as the air passes through your system.
Air filters are the first line of defense for many homes that deal with air quality and health issues. The Reme Halo improves their efficacy, along with its other methods of prevention.
Proactive Prevention
There's a difference between the Reme Halo and other products, and it's not just the methods listed above. Some UV lamps will work similarly to the Reme, for example, and high-quality filters are often great at neutralizing harmful bioorganic material.
But the difference is that the Reme Halo is actively fighting contaminants in your home. Nothing else is sending particles out into the air to shut down viruses before they can become a problem.
Combined with its other methods of prevention, it's a very powerful tool for ensuring the safety and health of your family.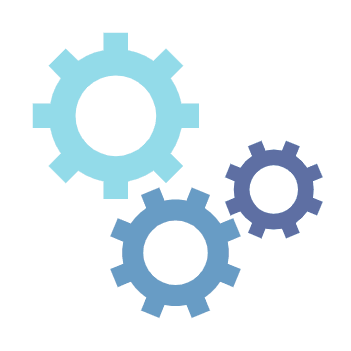 Testing Procedures Against COVID
In the test, the SARS-CoV-2 virus was put into a large area that was intended to simulate an office or home space. Further, sneezes and coughs were simulated, to simulate how the virus could spread within the environment.
There was a 99.9% reduction of the virus in the area, drastically reducing the risk of person-to-person infection.
According to Dr. James Marsden, Executive Director of Science and Technology at RGF, it was important to them to be able to recreate real-world conditions in order to fully assess the product's efficacy.
Safety Beyond Air Purification
We'd be remiss in not mentioning that the Reme Halo isn't a foolproof solution. It's a powerful combatant against COVID and other illnesses in your home, but it isn't intended to replace other best practices as recommended by medical and infectious disease experts.
These practices include, but aren't limited to, washing your hands regularly, wearing masks around others, and practicing social distancing. RGF is also clear to note that their product(s) and technologies are not medical devices and are not intended to diagnose, treat or cure diseases and illnesses.
To read the full press release on the COVID-19 testing from RGF Environmental Group, click here.
That said, the device is a promising step in helping to neutralize home illnesses. RGF has also leveraged its technology into other uses. The implications for the health of our population are profound when you consider how many ways we interact. In their research and product development, RGF has tried to consider these challenges to respond with solutions.
The Benefits of Clean Air
The coronavirus is our major concern in this article and, to be honest, as a society right now. But eventually, it's going to pass.
When that time comes, it's important to remember just how important clean air is in your home. Think about how much time you spend in your home? How often is that time spent dealing with odors, allergies, dust and dander, and worrying about what you may have caught at work or what illnesses the kids are bringing home from school?
No amount of air filtration and purification can stop all of these things. But a lot can be done to make each one a lot better.
RELATED: The Reme Halo Air Purifier Product Review
Many of our customers go from severe allergy and breathing issues to being able to breathe easily in their homes. Other homes are able to fight the spread of the flu and other illnesses when one person gets sick.
COVID has shined a light on these issues, but they're present at all times and in every year.
The Reme Halo is also only one aspect of a whole-home HVAC plan for controlling your air. Cleaning and replacing your filters, utilizing whole-home humidifiers and dehumidifiers as needed, and maintaining clean ductwork are all recommended for many homes looking to maintain their comfort and health year-round.
ALSO READ: IAQ and You: Indoor Air Quality HVAC Products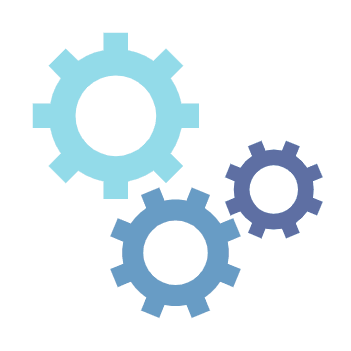 Cost, Installation, and Next Steps
If you're interested in the Reme Halo, we're here to help. We've been recommending this product for years to our customers, and can continue to confidently do so through this pandemic and beyond.
Installation typically takes a few hours, which allows us to enter the ductwork, install the Reme, and synchronize it with your blower motor and HVAC system, so that it turns on when your system is in use, and doesn't eat up energy when it's not in use.
If the Reme Halo is being installed as part of a system installation (furnace, air conditioner, heat pump, or some combination of those), it can be done at the same time. Installation of any of the above generally doesn't take longer than a day.
The cost - which includes labor costs for installation and all taxes or fees - is $999. Sometimes installing it at the same time as a heating or cooling unit can save on labor costs, which can reduce the price.
Like any HVAC decision, this is a significant investment. We realize that it won't work for every budget or household. But we wouldn't continue to offer it if we didn't think it was worth the cost for any home concerned about their health and safety.
So if you're in Central Ohio and are ready to install yours, or even just to have a conversation about the benefits of a Reme Halo, give us a call or click the button below to get started. We're looking forward to helping you stay safe throughout the remainder of the pandemic and beyond!