The Trane XR80 Furnace - Features
Each year at Fire & Ice, we work with hundreds of Central Ohio residents to customize their HVAC systems.
In this article, we'll examine the Trane XR80, looking at its main features. We'll also consider what maintenance should be performed on it, and repairs that may crop up.
Trane has ceased production of this furnace. So if you're reading this, you may just want information about your current unit. At Fire & Ice, we've installed thousands of these units, so we can offer assurance about its quality and customer satisfaction.
And if you're looking to replace your current XR80 with a comparable furnace, we have answers.
Why the Trane XR80 Isn't Being Manufactured Anymore
An article written for Underwriter Laboratories spelled out the change: "The U.S. Department of Energy (DOE) established new rules effective in January, 2021, for motors used in residential furnaces and requirements defined in AFUE ratings. In most cases, it will require a change from a permanent split capacitor (PSC) motor to an electronically commutated motor (ECM). Motor manufacturers have attempted to meet this challenge by designing higher efficiency options that are direct replacements for current PSC motors."
The Trane XR80 uses the PSC motor, which is now mostly obsolete. The PSC motor doesn't have much computing ability. It doesn't know how much air is being circulated, and it can't sense how much energy it's using. More advanced motors, such as the PSC, are going to move a lot more air because they can sense if the pressure is dropping in the system. They then can increase the blower motor a notch to compensate.
The old PSC motors also use a lot of energy, and they don't deliver as much airflow as newer units.
Is Your XR80 Still Good?
In a word, yes. It's fine. It's not nearly as sophisticated as the higher-end furnaces, but that doesn't mean the XR80 is a low-quality furnace. In fact, Trane puts all of the equipment it makes through rigorous tests over and over to ensure that it will continue to perform for you and your family.
Manufacturers score furnace efficiency with Annual Fuel Utilization Efficiency (AFUE) ratings. AFUE ratings describe the percentage of fuel that a furnace uses to provide heating. For example, a furnace that has an AFUE rating of up to 80%, like the XR80, uses up to 80% of the fuel it consumes to heat your home. The system then exhausts the other approximately 20% as waste gases.
We can also look at this in terms of money. For every dollar spent on fuel, up to 80 cents goes towards heating your home, with the remaining 20 cents being exhausted out of your flue.
The four-speed blower motor has sufficient airflow for most heating requirements. Compare this to a fixed-speed blower, which works at full capacity to reach the thermostat setting and then powers off. This is an inefficient way to warm your home. The furnace consumes more energy in an effort to maintain the desired temperature.
Rather than operating on the all-or-nothing principle, multi-speed blowers run at different velocities. This technology delivers greater energy efficiency and lower utility bills.
Additional Features of the Trane XR80
Single-stage gas furnace
Self-diagnostic microelectronic controller
Silicon nitride igniter
Sizes from 32,000 to 111,000 BTU output
Compatible with single-stage and two-stage air conditioners and heat pumps
These furnaces come 40" high and 28" deep and can be installed horizontally or vertically
The equipment is housed in an insulated, pre-painted galvanized steel cabinet for durability and quiet operation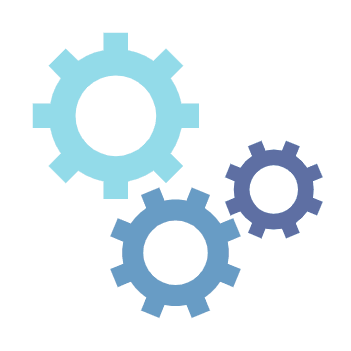 Heavy-gauge steel and "wrap-around" cabinet construction is used in the cabinet. The heat exchanger section of the cabinet is completely lined with fiberglass insulation. This results in quiet and efficient operation due to the excellent acoustical and insulating qualities of fiberglass.
The Trane XR80's heavy steel insulated cabinet has two benefits:
Holds in more of the heat that you pay for
Decreases operating noise
Because of its heavy steel insulated cabinet, the XR80 can experience as little as 1% of air leakage. This helps the XR80 conserve more of the heat it produces.
And while a quiet furnace isn't a top priority for everyone, it certainly can be a perk. Between its insulated cabinet and its four-speed blower, the XR80 can cut down on the noise it makes while it's running.
Its durable, cycle-tested, heavy-gauge aluminized steel heat exchanger quickly transfers heat to provide warm, conditioned air.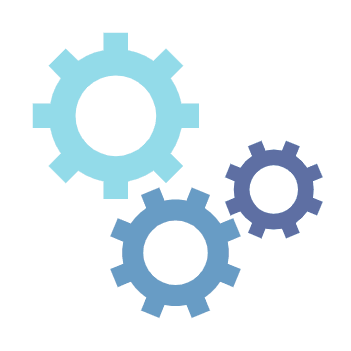 Pros And Cons of the Trane XR80
If you were looking for a reliable furnace with a low initial investment, then the Trane XR80 furnace was a great option. It offers straightforward heating to keep you warm all winter long.
But the Trane XR80 is not ideal for homeowners who are hoping to reduce their utility bills with a high-efficiency furnace.
You would have been better off with a high-efficiency furnace that can provide more even temperatures with two-stage heating. The initial cost of the unit would have been far greater, but, especially if you were planning on staying in your house for ten years or so, you would have seen a significant reduction in your fuel bills.
High-efficiency furnaces can have an AFUE rating of 96% and up. The XR80 cannot match that.
And if you have a variable-speed air conditioner or heat pump, this furnace is not compatible. You would need a higher-end furnace that can communicate or "rate" with those sorts of units.
Maintenance for the Trane XR80
You can help ensure the XR80 can have a long life through routine maintenance. If its noise levels increase, it's time to call an HVAC technician. Ditto for the ductwork; an increase of sound could mean that there's a leak or there's an obstruction.
But the biggest favor you can do for your furnace is to change the filter as often as necessary. That could mean as often as monthly, to once a year.
A dirty filter will slow down the fan. Dust, pet hair, and other junk in the air will be pulled from the saturated filter into the motor, and eventually cause it to fail. Or it will get onto the blower wheel, which will not be able to move as much air. Dirt can collect more on one side of the blower wheel than the other side, which can give the blower a little bit of a wobble. The bearings can wear out.
Furthermore, a dirty filter will cut down on the airflow from the return ducts. When you're not moving the airflow you're supposed to be moving, the system isn't transferring heat that way that it should be, whether it is heating or cooling.
In heating mode, the number one thing it's going to hurt is the heat exchanger. You lose efficiency, because the blower doesn't work as well because it can't move the heat as effectively.
Common Repairs on the XR80
The blower motors on the more advanced models don't fail nearly as often as those run by the PSC motors. They have a nice, slow start, whereas the PSC motors kick on at 100%. It's right away. A slow start is much easier on the motor, so they tend to last longer.
On a routine maintenance visit, we check and adjust air flow so that they are exactly where they should be, and it's not necessarily going to be the recommended number that comes from the manufacturer. A furnace is going to be able to handle a certain amount of airflow as rated in tonnage. So if it's rated for three tons, and the outside air conditioner is a two-ton unit, you need to reduce the inside airflow so that it matches.
Other maintenance tasks include ensuring the gas pressure is correct, that it's combusting correctly, checking for airway obstructions, and cleaning the flame sensor because it can get carbon buildup on it.
We also look at the temperature range. As it's going through the exhaust, the temperature of the air should be around 320-360 degrees.
One of the byproducts is going to be water, which is in the form of vapor. We need to check that the moisture isn't condensing.
Furnace Accessories
As with any HVAC system, you can always add accessories to your XR80 to treat the air, in addition to just warming or cooling it. And we wouldn't recommend them if they didn't live up to their promises.
Products include:
Whole-house-humidifier
Whole-house dehumidifier
Reme Halo Air Purifier
Aprilaire CleanEffects Air Cleaner
Low humidity levels can create a host of problems for homes, which a whole-home humidifier can assist with. There are three different types, and the prices range from $600 to $2500.
High moisture levels create ideal conditions for mold growth, allergens, and musty odors. A properly-sized whole-house dehumidifier can be a beneficial product to control harmful high humidity issues. It starts at $2100 and can cost as much as around $2700.
The Reme Halo Air Purifier is a whole-home solution to improve your air quality. It can help those who suffer from allergies, home odors or mold, and those looking to stop the spread of illness. There are two types of Reme Halo systems: one that uses UV light and another that uses LED light. The cost - which includes labor costs for installation and all taxes or fees - ranges from $1200 - $1500.

The Trane CleanEffects Air Cleaner is an HVAC accessory that captures allergens and other particles as small as .1 micron. It is eight times more effective than even the best HEPA room filters, and up to 100 times more effective than a standard 1-inch filter. It typically costs about $2,100 - $2,500 installed.
How Much Does the Trane XR80 Cost To Replace?
There are several factors that can affect the price of a new furnace installation, such as the size of the home, filters or other indoor air quality products, the location of the system, and any changes that may be needed during installation. For comparison, a new furnace replacement can range between $3,000 to $7,600.
If you're looking for a replacement in the same price range and that has roughly the same features, the S8X1 is one close match. It has the same combustion process, but it has a much better fan.
The S8X1 furnace has an AFUE rating of up to 80% (same as the XR80), is single-stage (ditto), and is priced $3,500 - $3,900.
Next Steps
If you've gotten this far, you've learned much of what you should know about the Trane XR80 furnace.
If you're in the market for a replacement furnace, check out our guide to Trane gas furnaces. This guide breaks down the features and cost ranges of more than 10 Trane furnaces to help you decide which furnace is right for you.
If you live in Central Ohio and you'd prefer to speak with a representative to determine all your options, we'd love to meet with you.
At Fire & Ice, we focus on your comfort concerns. We take the time to understand your needs so we can customize your system. After all, when you invest your hard-earned money in your HVAC system, you deserve a system that fits your needs.
To schedule your free in-home estimate with one of our comfort specialists, enter your zipcode below. We look forward to speaking with you.