The Trane XV18 Air Conditioner: Product Review & Benefits
When a sales representative comes out to your home, what you'll end up with is one or more options for your new heating and cooling system. The problem, though, is that many sales reps won't provide you with the proper information to decide what the best option is.
Have you ever looked at 3-4 options and, not knowing which is best, simply picked one of the ones in the middle? Not the cheapest, but not the most expensive. That's probably ok, right? Well, sometimes. Other times you're making a sub-par decision, based on limited information.
On the other hand, if you ever feel like a sales rep is simply trying to sell you the most expensive unit, unfortunately you're probably right.
So how do you combat these problems? By knowing the reasons why you might (and might not) want a particular option.
That's what this review is for. Yes, we'll talk about benefits and technology, but the point of that information is to decide if it's right for you.
The Trane XV18 Air Conditioner is right for some homeowners, and isn't a good fit for others. Let's talk about why, so that you can decide if it's the right fit for your home.
Features and Specs of the Trane XV18 Air Conditioner
We'll explain some of these specs below, but here are the facts about the Trane XV18 A/C.
Name: Trane XV18 Air Conditioner
Staging: Variable-speed compressor, 750 stages
SEER Rating: Up to 18 SEER
Sound: 55 Decibels
Weatherguard Top: No
Product Line: Trane TruComfort System
RELATED: Trane XV18 Air Conditioner Product Page
Variable-Speed Air Conditioners
The primary benefit of the XV18 is its variable-speed compressor. Standard A/C units only have a single stage: 100%. Two-stage units have an additional stage - usually 60-70% power. Variable-speed Trane units have over 700 stages and can operate as low as 35% capacity.
This helps to dehumidify your home and keep the temperature steady. In fact, variable-speed air conditioners can keep your home to within ½ of a degree year-round! For homes that want a specific temperature throughout their home (including upstairs!) this can be a godsend.
"My Air Conditioner Runs All Day"
I hear this complaint a lot, and usually it's a bad thing, because it means your air conditioner isn't very efficient or has something wrong with it.
However, with a variable-speed system, running longer can actually be a good thing. Think of it this way: is it better to operate steadily and quietly at 35% for an hour, or kick on and off from 100% to 0% multiple times in an hour?
From a cost and efficiency standpoint, it's not even close. The variable-speed operation is several times more efficient. It's also quieter and will keep your home more comfortable, instead of having to deal with swings in temperature and hot or cold spots in your home.
SEER Rating and You
Most people have heard of SEER Rating (Seasonal Energy Efficiency Rating), and know that a higher SEER rating means more efficiency and lower costs.
But what's the difference between 10 SEER and 13? Or 16 SEER to 18? This is where it gets tricky. But it's still possible to determine what your cost savings will be.
The XV18 is high-efficiency and can operate at up to 18 SEER, which means it's one of the more cost-effective units on the market today. However, there are times where its higher initial cost isn't justified. We'll talk about these reasons in more detail in a moment.
The short version, though, is that 18 SEER will be a HUGE leap in comfort and savings for many homeowners with older systems that are 10 SEER or less.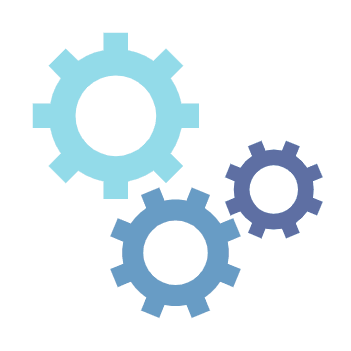 Additional Features of the XV18
At the time this article is being written, the XV18 is listed as the quietest air conditioner in Trane's entire line! Even if new technology is developed that's even quieter, the XV18 is a very quiet, smooth-running machine.
The last thing I want to talk about is the system's "communicating" technology. We'll talk more about this in a moment, but in brief, a communicating system is able to adjust to your specific home needs. This means that the XV18 will "learn" how to best cool your home in order to save you money and keep you comfortable.
Who Should Consider an XV18 AC Unit?
When we meet with customers about a new system, we discuss what we like to call Comfort Concerns. These are the things that keep you from loving your HVAC system. And for each one, we have a solution.
The XV18 can solve many problems in your home, so the logical step is to ask yourself these questions. I've listed several below to get you started.
RELATED: Understanding Your HVAC Comfort Concerns: The Fire & Ice Experience
Question #1 - Do I experience hot and cold spots in some areas of the home?
If the answer is a consistent "yes," you'd likely benefit from a variable-speed system like the XV18, which goes a long way to making the temperature consistent throughout your home.
Question #2 - How long do I plan on staying in my home?
You may not have a definite answer to this, and that's ok. But if you're planning on being in the home longer than about 5 years, a variable-speed air conditioner is going to be an attractive option. The reason is that the technology pays for itself over time, so the longer you live in your home, the more you'll benefit from its high-end cooling.
Question #3 - Is my upstairs much hotter and more humid than the lower levels of my home?
The solution to this problem isn't always your air conditioner (sometimes it's ductwork or things like insulation and windows), but a variable-speed AC can help, and may just solve the problem entirely.
If you experience this, the other certainty is this: a single-stage AC won't solve the problem. It's probably better than your current system, but won't provide you as much comfort upstairs in the summer months as the XV18.
Question #4 - What's the biggest factor in my decision: cost or comfort?
I always tell homeowners that the biggest reason to get an XV18 is comfort, not long-term cost.
You could get a less expensive option like a Trane XR16, and your cost savings compared to the XV18 will be similar. Both are big upgrades over older equipment that is often only 8-10 SEER. But the XR16 (and similar models) lack the variable-speed compressor. And that means comfort.
So if you're comfortable enough in your home already, you may not need the extra features found in the XV18. But for those with comfort issues, it will be a huge upgrade.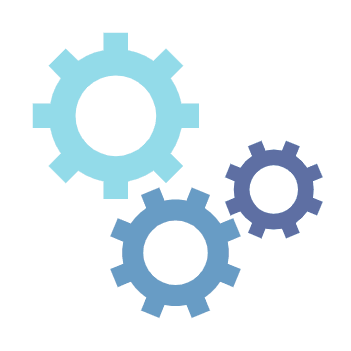 Who Shouldn't Consider an XV18 AC?
Each of those questions above suggests someone who would want the XV18. But is the reverse true in most cases?
Looking to sell your home within 5 years? You'll never see the long-term cost savings of the unit.
Is your home reasonably comfortable throughout the year, with no hot or cold spots or excess humidity? You'll likely be ok with a single-stage or two-stage compressor in your new AC.
Lastly, only you will know your budget for the project. The XV18 is among our best air conditioners that we sell and install, but it's also more expensive than entry level and mid-range options. If it won't fit into your budget, other options are always available. And that brings us to cost.
Cost of the XV18 Air Conditioner
The average cost of an XV18 air conditioner is $8,000-$11,000. This includes labor costs of installation and all other fees.
Many online calculators only include equipment costs, but up to 50% of your total cost can be labor and fees, so make sure you're comparing apples to apples when researching.
Other AC options in our range of products can cost anywhere from $5K to $13K, which makes the XV18 near the higher end of the spectrum. But it's also one of the best, and can be an ideal fit for many homes.
Comparing the Trane XV18 Air Conditioner
See how the Trane XV18 Air Conditioner stacks up to other comparable units.
Comparing Your Cooling Options
When making an HVAC decision, it's important to remember that it is a long-term decision. Ideally, an air conditioner will last you 15-20 years or more! This means thinking for the long haul.
Many of our customers end up with the XV18, because it addresses a lot of complicated problems in the home, but without being the most expensive product on the market. It's a great way to get state-of-the-art, variable-speed technology without paying for the most expensive model.
Pairing Furnaces With the XV18
We've talked about variable-speed technology a lot in this article, and there's one more reason this is important: furnace pairings.
Variable-speed technology requires that the blower motor in the furnace communicate with your air conditioner. And not every furnace is capable of this sophisticated communication.
Fortunately, you still have options. Depending on what your budget and comfort needs are, the XV18 can be paired with Trane's XC95M Furnace (high-end), S9V2 and XC80 Furnaces (high-end to mid-range).
RELATED: Trane Gas Furnace Guide: Pricing & Product Reviews
Lastly, if you have an electric system, you may be looking for the XV18 Heat Pump, which is very similar in technology, but can both heat and cool your home.
Next Steps
So by now, you know what SEER Rating means for you, what variable-speed equipment can do, and whether or not the XV18 might be the right fit for you. And even if it isn't, you probably have a better idea of what will be the best air conditioner for your home.
The next step is to read all of the other Trane articles on our website. Just kidding...though if you want to, we won't stop you.
The actual next step is to give us a call or schedule your estimate with us here online. You can get started below by punching in your zip code to make sure we service your area (sorry, California), or simply by giving us a call. We're looking forward to hearing from you!