Back To Resources
8 Reasons to Switch to an Energy-Efficient Air Conditioner
Are you thinking of investing in an energy-efficient air conditioner? If so, you've come to the right place. This article explains the top eight reasons to invest in a high-efficiency air conditioner, including environmental, health, and money reasons to switch; keep reading to learn more!
During the COVID-19 pandemic, as most of our world came to a screeching halt, so did production lines, manufacturing plants, and assembly lines. Because of this, the after-effects of the pandemic are still lingering, including one of the biggest rises in inflation and our global energy crisis to date.
What is an energy crisis? An energy crisis is a substantial downfall in the overall energy supply to an economy and refers to a shortage of oil, electricity, and other natural gasses. During an energy crisis, the energy supply exceeds the overall demand and can affect our daily lives and global development.
Believe it or not, the last energy crisis was in the 1970s due to a limited amount of oil. In contrast, our energy crisis today is centered around fossil fuels and how they contribute to our record-high inflation rates, which have made thousands of families go into poverty, forced factory shutdowns/foreclosures, and even slowed our economic growth as a society.
At this point, you may ask yourself, "What does the energy crisis have to do with my heating and cooling system?" Well, there are several ways these two concepts go hand in hand; most of the correlations involve saving money while using energy-saving techniques to save the planet.
So, how can you do both?
One of the best ways to save money during our current energy consumption crisis is by switching to a high-efficiency air conditioner. This article will uncover eight benefits when you invest in an energy-efficient A/C for your residential home.
1.
Utility Savings Year-Round
Regardless of the time of year, when you switch to an energy efficient HVAC system, it can save you thousands of dollars. A higher-efficiency central air conditioner can reduce your home's total energy usage by 20% to 50%, according to energy.gov. While it may be a higher overhead cost, the benefits of purchasing an energy-efficient AC system outweigh the cost.
As mentioned above, energy-efficient air conditioners use the SEER rating to determine their overall efficiency. That said, a good general rule of thumb is; the higher the SEER, the more energy efficient your central AC will be.
However, keep in mind, especially in the HVAC industry; bigger is not always better, so it's best to consult your trusted HVAC professional before making any big decisions.
2.
Improved Indoor Air Quality
Another reason to invest in a high-efficiency air conditioner is for improved indoor air quality throughout your home. Indoor air quality, or IAQ, has become increasingly popular since the start of the pandemic.
Indoor air pollution can come from a plethora of sources, including, but not limited to, cleaning products/chemicals, carbon monoxide, radon, mold, bacteria, pollen, gas stoves, and pet dander.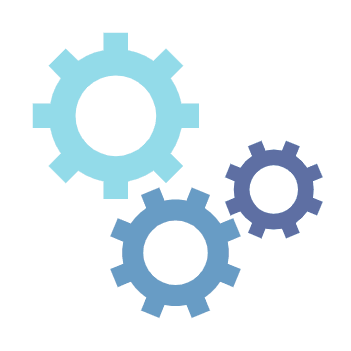 If you suspect any of these air pollutants are in your home, you should consider investing in a higher efficient AC system. The newer the AC, the more effectively it filters out indoor air pollutants. Not to mention, if you invest in a new high-efficiency air conditioner, you can reduce the risk of viruses and certain allergies within your home.
On top of that, if you want to go above and beyond the base industry standards, you can invest in a whole home air purifier, such as the REME HALO, humidifier, dehumidifier, or all three!
Also Read: The Reme Halo Air Purifier: Take Control of Your Home Air Quality
3.
Increasing Your Systems Lifespan and Energy Efficiency
This may seem like a no-brainer; nevertheless, it's still an important reason to switch to an energy-efficient air conditioner. As technology advances, so do our home comfort systems.
For example, let's say you have an old AC that is older, let's say, from the early 2000s. First off, all technology (including older air conditioners) changes from year to year (sometimes month to month), so while you may have had an "energy-efficient" HVAC system at the time, today, chances are it's using the same if not more of the energy it creates.
Secondly, 20 years ago, Wi-Fi and cell phones were only beginning to take the world by storm; that said, if you have an older air conditioner, it's probably not compatible with newer technology, such as a smart or programmable thermostat. Integrating smart technology into your home comfort system is one of the best ways to increase your system's lifespan and overall energy efficiency.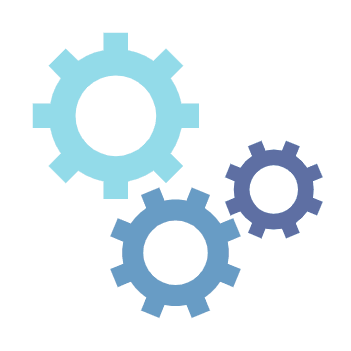 Finally, if you utilize the functions of your new system on top of the smart technology that's built into it, you could save yourself from having to dish out the money to buy a new AC system sooner rather than later.
Related Content: What Are the Benefits of a Smart Thermostat?
4.
It's Better for the Environment
Technology has come a long way since the first air conditioner was designed and manufactured in 1902 by Willis Carrier. AC technology is changing rapidly, making it easier to use, program, learn your habits, and save money on your monthly energy bill while also saving the planet. When you decide to switch your old AC unit for an energy-efficient one will have several benefits on its own, including
Reducing Your Carbon Footprint
When you take part in reducing your carbon footprint, it helps mitigate the devastating effects of global warming, pollution, rising sea levels, and climate change.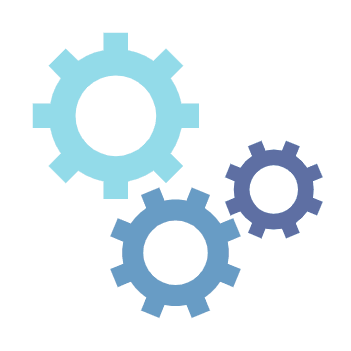 Lowering your carbon footprint also improves public health by supporting a healthy food supply, accelerating our global economy by protecting our planet, fighting for clean energy, and helping maintain our plant and animal diversity.
Requires Less Fuel
On average, a high-efficiency air conditioner uses 1/3rd less fuel than previous systems, thus helping to conserve our natural resources.
However, before investing in an energy-efficient air conditioner, it's important to note that proper sizing and installation of your system are key when determining your ACs efficiency. Also, when buying an energy-efficient air conditioner, you want to look for a system with a high SEER (Seasonal Energy Efficiency Rating)
In short, the SEER determines the relative amount of energy needed to provide a certain cooling output to meet your optimal comfort level. According to HVAC.com, Carrier, Bryant, and Lennox make the highest-SEER ACs to date. The highest HVAC SEER is up to 26, and with the world of technology only improving, that number will only get higher.
Less Pollution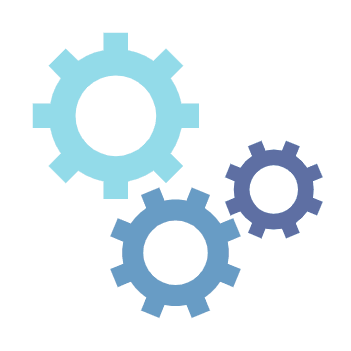 As a society, we need to start being more conscious of the pollution we generate. Pollution affects our wildlife, climate, and even our overall mood. In fact, a study conducted by the APA (American Psychiatric Association) has associated air pollution with
High Levels of Stress

Decreased Cognition

Increased Risk of Death Among Individuals with a Serious Mental Illness

Psychological Distress

An Increased Risk of Dementia, Alzheimer's, and Depression
Moreover, newer and more energy-efficient air conditioners don't use freon, which is a hazardous chemical that can negatively affect you, your loved ones, and the planet.
5.
Increase the Value of Your Home
Contrary to popular belief, investing in an energy-efficient A/C can increase your home's value. Keep in mind that this is not a guarantee, but it is something that more buyers are looking for when purchasing a home.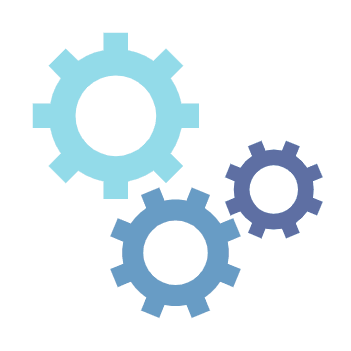 On average, you can expect at least a 2.5% to 10% increase in your home value when the home you are selling has a high-efficiency air conditioner/ HVAC system. More often than not, potential buyers probably won't notice a new AC system; however, they will see and take note if your AC is older or if an air conditioner unit is absent.
It's also important to mention that the increased value of a home with an energy-efficient AC system depends on several factors, including your home's location. For example, if you live in a warm/humid climate, the value of your AC could increase due to outside factors, thus increasing your home's total value.
6.
Improved Airflow and Better Comfort
Your home is your personal oasis, so why not treat it like one? Unfortunately, one of the most common problems with old AC systems is inconsistent temperatures. The biggest culprit of hot and cold spots is improper sizing and installation of your A/C system.
The best way to prevent your home from having inconsistent temperatures between rooms/floors is to ensure your HVAC professional completes a Manual J Load Calculation.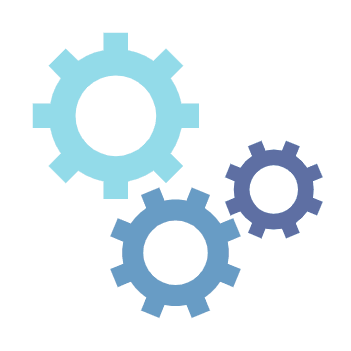 On top of that, with the help of new and improved technology with variable-speed motors, purchasing an energy-efficient air conditioner allows more cooling power and consistent temperatures throughout your home.
Related Content: One-Stage, Two-Stage & Variable-Speed ACs: Differences & Benefits
7.
Your New A/C Will Be Under Warranty
If you have had your AC for its full life cycle (typically between 10 to 12 years), depending on the manufacturing company, chances are the system's warranty has expired. However, when you switch to an energy-efficient air conditioning unit, it will be under a new warranty. Not to mention, today's warranties cover more than ever before.
There are two different kinds of warranties; labor and manufacturer's warranty. Let's go over each, along with their benefits.
Labor Warranty
Is directly associated with your HVAC system from your chosen HVAC installer. This kind of warranty will cover your service charges, labor costs, and any fees to install a part.
Manufacturer's Warranty
Is a written guarantee to the customer from the manufacturer or brand that promises to repair or replace your HVAC equipment within a certain period of time. Through a manufacturers warranty, typically, you can choose one of three options:

Five-Year

Ten-Year

Extended
Keep in mind that there are certain things that a manufacturer's warranty won't cover, including:
Labor Costs

Certain Parts

AC Maintenance Items

Unforeseen Circumstances (i.e., a natural disaster or ownership changes)
Overall, having some type of warranty for your home comfort system is a norm in the HVAC industry, and it is becoming increasingly encouraged, especially when you're purchasing a new piece of home comfort technology.
8.
IRA Tax Benefits
Last but certainly not least are the tax benefits you can receive for switching your old AC to a new, energy-efficient one. With our global energy crisis and inflation at an all-time high, the government voted to implement the Inflation Reduction Act.
What Is the Inflation Reduction Act (IRA)?
The U.S. Government passed the Inflation Reduction Act in August 2022, which became effective at the beginning of 2023. It offers incentives that cover various aspects of American life, including healthcare costs, energy efficiency upgrades, clean/renewable energy for electric vehicles, and HVAC systems.
These incentives enable Americans to make their homes, buildings, or offices more energy efficient. The bill aims to address climate change, promote eco-friendly HVAC measures, and boost clean energy production to benefit businesses and residential homes.
What Tax Rebates & Credits Are Available Through the IRA?
Two rebates and four tax credits are available for homeowners purchasing an eligible Energy Star-approved air conditioning system. Let's look at each in detail below:
Rebates
High-Efficiency Electric Home Rebate Act (HEEHRA)
This rebate can provide thousands of dollars in rebates for low and middle-class homeowners for purchasing and installing an eligible energy-efficient HVAC outdoor unit. Below are some examples of qualifying energy-efficient home improvements:
An electric heat pump, A/C, or natural/ gas furnaces

Windows

Doors

Upgrading your electrical panel/ breaker box

Home energy usage audits
Home-Owner Managing Energy Savings (HOMES)
This rebate program is a performance-based whole-home program that offers homeowners rebates for improving and retrofitting energy-efficient home upgrades. This incentive can improve the energy performance of single-family or Multi-Family homes/buildings.
Tax Credits
Nonbusiness Energy Property Credit (Tax Section 25C): gives homeowners a tax credit of up to 30% off of installation costs for products in the high-efficiency tier. There is a maximum tax credit of $600 for qualified air conditioners and furnaces and a maximum of $2,000 for eligible heat pumps.

Residential Energy Efficient Property (Tax Section 25D): provides a tax credit for homeowners equal to 30% of installation costs for Energy-Star-rated geothermal heat pumps.

New Energy Efficient Home Credit (Tax Section 45L): provides tax credits to residential and commercial builders for meeting the predetermined energy-saving criteria for new homes and businesses.

Commercial Buildings Energy-Efficient Tax Deduction (Tax Section 179D): this is a tax deduction for building landlords/owners to claim if they install qualifying systems
Also Read: What Is the Inflation Reduction Act & How Does It Affect Your HVAC System?
Putting It All Together
As you can see, there are several reasons why homeowners should consider switching to an energy-efficient air conditioner unit. At Fire & Ice, we understand that purchasing a new home comfort system is a significant purchase, and we want to equip you, the homeowner, with the knowledge and tools you need to make your house a home.
Are you ready to start the process of your new energy-efficient air conditioner, or do you have any questions? If so, give us a call or click below to schedule an in-home estimate with one of our sales team professionals.
We look forward to making your day even better!