Back To Resources
Best HVAC Contractors in Dublin, OH
At Fire & Ice, we want our customers to be as informed as possible, even about our competitors, so we've compiled a list of Dublin, OH companies with solid reputations to help any homeowner choose one that's right for them.
Best HVAC Companies in Dublin, OH
There are nearly 200 HVAC companies in the Columbus, OH metro area! Most are smaller operations with only a handful of employees, but for a metro area with millions of people, it takes a lot of HVAC know-how. No individual company can get to all of them.
Here at Fire & Ice, we like to inform our customers of their options. But wait a minute, I hear some of you thinking, why feature your competition?!
It's simple: we want to be transparent and earn our customers' business. That means not shying away from the competition.
Join Our Newsletter
Receive our newsletter which includes special deals, news, and more.
As a locally-owned company, we've been serving Dublin, OH for years. Hundreds of our heating and cooling systems are currently keeping the people of Dublin, OH comfortable year-round. And while we believe in our expertise and workmanship next to our competition, that doesn't mean we're the right fit for every homeowner.
With that in mind, here are five HVAC companies with a good reputation that service the Dublin, OH area. They are listed alphabetically.
The Comfortworks
The Comfortworks has been in operation since 2005 and serves Central Ohio and Delaware County. They offer 24/7 emergency assistance and install Lennox HVAC systems.
Dor-Mar Heating and Air Conditioning
Currently in its third generation of family ownership, Dor-Mar Heating and Air Conditioning has been in business since 1962 and has around 40 employees who serve the Newark, Columbus, Zanesville, and Lancaster areas.
Hilliard-Dublin Heating & Air
Hilliard-Dublin Heating and Air is based in Dublin and is part of the Five Star Heating & Cooling Group, a network of HVAC companies that service various localities.
Wolfe & Sons Heating & Cooling
Wolfe & Sons has been around since 1972. Their technicians are skilled in a comprehensive range of heating and cooling services including installations, service and tune-ups.
Yutzy Heating and Cooling
Based in Plain City, Yutzy Heating and Cooling serves homes in the northwest Columbus metro area, as well as further out into cities like Marysville. The company was founded in 1979 and was passed down to the owner's son in 2006, who began at the company as an installer.
So there are five companies to consider if you're getting quotes for your Dublin, Ohio HVAC installation or repair.
Join Our Newsletter
Receive our newsletter which includes special deals, news, and more.
How to Choose an HVAC Company?
But how do you narrow down your search? Because let's be honest, a lot of HVAC contractors will seem pretty similar during the sales pitch. What separates the good from the not-so-good and the great from the good?
The easiest way is to ask the right questions. What questions are those? Some of them will be particular to your home and budget, but I can give you a head start with good general questions. Our HVAC Contractor Checklist was made for exactly this purpose: to get you the information you need to make the right decision for your home.
If you live in Dublin, awesome. But heck, even if you live in California, it can be useful. Click the image below to download yours!
The other way to prepare is to educate yourself. To that end, we have one of the most comprehensive online learning centers on the entire internet. It covers every conceivable topic in residential HVAC. Here's a taste of what you can read or view to become more informed:
Become An HVAC Expert: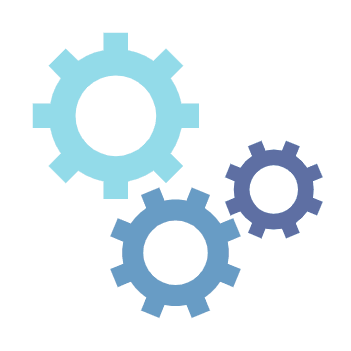 Fire & Ice Heating and Air Conditioning: Dublin, OH HVAC
Here at Fire & Ice, we welcome competition, because we believe that what we do separates us from that competition.
It doesn't mean we're always the cheapest option. In fact, we rarely are. But what we provide is the best long-term value over the life of your HVAC system. If a new air conditioner, furnace or heat pump should last you 15-20 years or longer, the company you choose to install and maintain it matters.
Talk is cheap, though. Click the link below to see all the ways we try to provide the best value for Dublin, Ohio homeowners:
ALSO READ: The Fire & Ice Difference
And when you're done there, schedule your service or estimate below, or give us a call. We're looking forward to earning your business!