Back To Resources
Best HVAC Companies in Worthington, Ohio
At Fire & Ice, we want our customers to be as informed as possible, so we've compiled a list of Worthington HVAC companies with good reputations to help you choose one that's right for you.
A quick search on Google reveals that there are nearly 200 HVAC companies in Central Ohio. Most are small operations with only a handful of employees. Some have satellite offices dotting the area, and are backed by dozens and dozens of employees. Some have been around for decades, while others are still getting their feet wet.
That amounts to a lot of HVAC expertise at your fingertips.
Here at Fire & Ice, we like to inform our customers of their options in HVAC. Our learning center tries to cover as many questions as possible that you may have about heat pumps, air conditioners, and furnaces, as well as other HVAC services.
So we'd like to give you a heads up about the best local HVAC companies in Worthington, OH.
We want to be transparent and earn our customers' business. That means not shying away from the competition.
As a locally-owned company, we've been serving Worthington, OH, for years. Hundreds of our heating and cooling systems are currently keeping the people of Worthington comfortable year-round. And while we believe in our expertise and workmanship, that doesn't mean we're the right fit for every homeowner.
With that in mind, here are six HVAC companies that have a good reputation in Central Ohio for their HVAC services. They are listed alphabetically.
Aire-Flo Corporation
Aire-Flo Corporation has been doing HVAC in Central Ohio since 1951. They serve both residential and commercial customers, and are a Bryant Factory Authorized Dealer.
Columbus Worthington Air
Columbus Worthington Air (CWA) has been in the HVAC business since 1936, and is a Premier Bryant Dealer. They have serviced more than 50,000 homes throughout Central Ohio.
Custom Air Conditioning and Heating Co.
Custom Air Conditioning and Heating Co. has been serving greater Columbus since 1976. They are locally-owned and boast a staff of 125+ full-time employees and 25+ service trucks. Custom Air was purchased by Air Force One, which has eight locations in Ohio.
Minutemen Heating & Cooling, Inc.
In 1978, two brothers formed Minutemen Heating and Cooling in Canal Winchester, Ohio. In 1995, Minutemen Heating & Cooling was incorporated. They are an authorized American Standard and Amana Dealer.
Northland Heating & Air Conditioning
For more than 50 years, Northland Heating & Cooling with Protech Services has been serving customers in Columbus. They carry Lennox and Carrier products.
How to Choose an HVAC Company?
Now comes the hard part. It's easy to find HVAC companies with good ratings, and many of them can boast about certificates they've earned and how they provide fantastic customer service. And a lot of HVAC contractors will seem pretty similar during their sales pitch.
What separates the good from the not-so-good, and the great from the good?
The easiest way is to ask the right questions. Some of them will be particular to your home and budget, but I can give you a headstart with good general questions. Our HVAC Contractor Checklist was made for exactly this purpose: to get you the information you need to make the right decision for your home.
If you live in Worthington, awesome. But heck, even if you live in California, it can be useful. Click the image below to download yours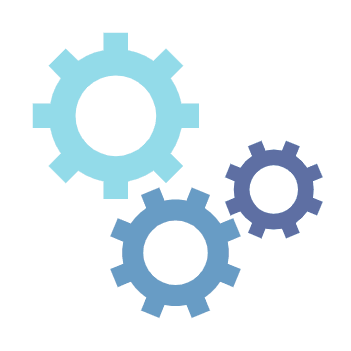 Fire & Ice Heating and Air Conditioning: Worthington, OH
Here at Fire & Ice, we welcome competition, because we believe that what we do separates us from that competition. We prove it during every HVAC service call and installation.
Because we're being honest, it's worth mentioning that we are rarely the cheapest option. But what we provide is the best long-term value over the life of your HVAC system. If a new air conditioner, furnace, ductless mini-split, or heat pump should last you 15-20 years or longer, the company you choose to install and maintain it matters.
Talk is cheap, though. Click the link below to see all the ways we try to provide the best value for Worthington, Ohio, homeowners:
ALSO READ: The Fire & Ice Difference
Top Questions Regarding HVAC Installation
10 Things to Get Out of an HVAC Sales Appointment
A Look at the Best and Worst HVAC Company Practices in Columbus, OH
If you're in our service area, give us a call. We'd love to show you how we're different.