Carrier Infinity 20 (25VNA0) Heat Pump Review: Costs and Benefits
Are you in the market for a new heat pump? Is your current unit ten years old? Older? Especially if your existing unit is a teenager, you might consider it to be on its last legs. After all, you want to be sure a heat pump can handle the rigors of a new season. A constant parade of HVAC contractors performing maintenance on it to keep it running is not a happy sight. A better investment than repair bills might be a replacement.
At Fire & Ice, we have helped thousands of Columbus homeowners find the HVAC system that best meets their individual needs. When considering heat pumps, we're often asked if there's a model that will lower your energy bills, help make you more comfortable, and be affordable. The Carrier Infinity 20 Heat Pump With Greenspeed Intelligence (also known by its model number 25VNA0) fits the bill and might be perfect for you.
This heat pump is the first of its kind. No other ducted, air-source heat pump can beat its heating efficiency. It's also no slouch when it comes to cooling. But perhaps the biggest thing going for it is what it can do for your home comfort.
In this article, we'll go over its features, examine the cost, and see who will get the most benefit from this system.
To be clear: The Carrier Infinity 20 isn't for everyone. There are situations when it doesn't make sense to install one. We're going to cover those cases, too, because we're not here to sell heat pumps. We're here to find the best fit for our customers. If we do that, and we honor our commitment to building trust, it's going to be better for everyone in the long run.
With that said, the 25VNA0 is a significant upgrade from most other HVAC equipment on the market today, and it often makes the most long-term sense for homeowners who weren't even considering it.
We understand that your home is your castle, and you want to feel comfortable in your home all year long. In this article we'll cover:
What Are the Specs of the Carrier Infinity 20?
What Are the Features of the Carrier Infinity 20?
What Does Greenspeed Technology Mean for You?
How Heat Pumps' Efficiency Is Measured
What Equipment Can I Pair with the Carrier Infinity 20?
Who's the Right Fit for This Carrier Heat Pump?
What Is the Cost of a Carrier Infinity 20?
And finally, what are the next steps?
After reading this article you will have a better understanding of whether this model is right for you.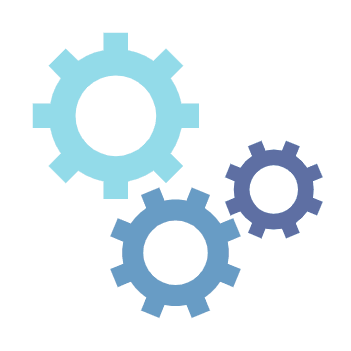 Specs of the Carrier Infinity 20 (25VNA0) Heat Pump
2- to 5-ton capacities are available
208-230V
Up to 20.5 SEER / 16 EER / 13 HSPF
ENERGY STAR 2019's Most Efficient system
Load match performance with speed ranges from 40 to 100 percent
Exceptional heating capacity with outdoor temperatures down to the teens
Hybrid Heat compatible (A hybrid heat system reacts to changing temperatures and automatically adjusts to the most efficient energy-saving method available to heat or cool a home)
Variable-speed compressor
High-pressure switch
Low-pressure transducer
Forward swept fan blades
Louvered coil guard constructed from steel
Heavy-gauge galvanized steel cabinet with baked-on powder paint finish
Features of the Carrier Infinity 20 (25VNA0) Heat Pump
10-year parts limited warranty
3-year labor limited warranty
Noise levels down to 58 decibels
Superior control over home temperature and humidity
Filter dryer helps you manage moisture and contaminants indoors
Ideal Defrost heating is available when you use Infinity controls (It's able to handle frost growth on the exterior heat exchanger as well as defrosting)
What's The Difference Between an Air Conditioner and a Heat Pump? https://vimeo.com/438895231
Greenspeed intelligence is created by pairing adaptable-speed technology with Infinity control's intelligence. The unique, variable-speed compressor of this unit, when managed by the Infinity control as part of a complete Infinity system, allows it to literally adapt its output to the needs of the home.
With tiny adjustments between 40 and 100% capacity, it gives the home only the amount of cooling or heating necessary. This allows the system to operate longer at steadier, lower capacities, which ensures energy efficiency and quiet operation with tighter temperature control than standard systems.
The inverter manages home comfort based on conditions such as indoor temperature, outdoor temperature, humidity levels, thermostat settings, and more. Combined with a variable-speed compressor, the inverter tracks trends and makes intelligent speed and capacity adjustments based on past performance.
As a result, this system can deliver the highest possible comfort with the lowest possible energy use.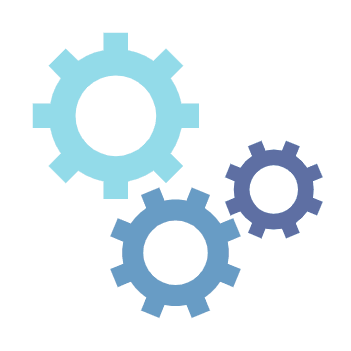 What Does Greenspeed Technology Mean for You?
Carrier's Infinity 20 with Greenspeed intelligence is a lot of heat pump for the money. Its efficiency is about as high as it goes, which means that energy-conscious homeowners can watch their electricity bills go down significantly.
The Greenspeed intelligence is designed to keep the indoor temperature and humidity at exactly where you set it. The variable-speed compressor works harder or less according to both the inside and outside temperature. As the sun heats things up, the unit will work harder or less, depending on the season.
Unlike single-speed compressors, it doesn't start up at full speed, then shut off as the thermostat is satisfied. It starts up at a much slower speed because you don't need that much cool/heat yet. As the outside temperature fluctuates, so does the compressor.
It can keep the temperature at a set point no matter how the outside temperature changes.
It also does so quietly. It can be as quiet as 58 decibels, which is about the same as a normal conversation (60 decibels).
And because the Carrier's Infinity 20 runs longer at a slower speed, it's effective at removing excess humidity from inside your house as well as addressing hot and cold spots. It mixes the air efficiently, providing maximum comfort in every room.
How Heat Pumps' Efficiency Is Measured
SEER
SEER stands for Seasonal Energy Efficiency Ratio. It's calculated by the ratio of cooling produced by a heat pump, divided by its energy usage in watt-hours. This ratio is calculated over the length of a typical cooling season.
SEER ratings in modern heat pumps range from about 13 to 22. Depending on the state you live in, any new air conditioner that's installed must be at least SEER 14. (In some states it's higher.)
SEER ratings should always be read as "up to" that amount. For example, a 20 SEER system is capable of being up to 20 SEER efficiency. It will not always be at that level, due to variations in your HVAC system.
Many older systems are no higher than about 8 SEER. The savings and comfort difference between those and a 20 SEER system is huge. How large the difference is will depend on your previous air conditioner or heat pump, but the comfort increase and cost savings can be eye-opening.
The Carrier 25VNA0 tips the scale with a SEER of up to 20.5.
EER
The Energy Efficiency Ratio (EER) is the ratio of the average rate of space cooling delivered to the average rate of electrical energy consumed by the air conditioner or heat pump. If you're in the market for an energy-efficient heat pump, you'll want to look for models with EER ratings of at least 12. Higher ratings reflect greater efficiency and generally come at a higher cost.
Carrier's Infinity 20 heat pump is well above that with an EER of up to 16, which is a model of efficiency.
HSPF
HSPF stands for Heating Seasonal Performance Factor. This rating is limited to heat pumps. It's used to calculate their efficiency when they're heating a home.
As with SEER and EER, the higher the rating, the more efficient the unit. The numbers used are different, though. Similar to SEER, the rating is calculated by dividing the heating output (measured in British Thermal Units or BTUs) by the energy consumed.
Modern heat pumps must have an HSPF of 7.7, which is an average. As temperatures drop in the winter, the HSFP of a heat pump will decline. The most sophisticated heat pumps can reach 10+ HSPF.
Again, Carrier's Infinity 20 is way above that line, measuring in at up to 13 HSPF. You would need to buy a ductless mini-split to find an efficiency number that high. No other heat pump can compare.
What Equipment Can I Pair with the Carrier Infinity 20 25VNA0?
The Infinity System Control enables two-way communication between all the major equipment in your heating and cooling system. This ensures that all the components work in unison to maximize energy efficiency and ensure your home is comfortable.
Both the Carrier FE4A and the Carrier FE5A air handlers are part of Carrier's Infinity series, and both have a variable-speed motor. Each would pair well with this heat pump.
If you prefer a furnace, the 59MN7A Multipurpose Variable-Capacity Condensing gas furnace features the modulating Infinity System, as do its cousins, the Carrier 59TN6 and the Carrier 58TN. Any of these furnaces would allow you to enjoy the Carrier Infinity 20 fully.
If it's paired with a lesser unit, or with a different brand of HVAC, the heat pump might still work, but it's unlikely the warranty would cover it and you'll receive few of the comfort benefits.
Who's a Good Fit for the Carrier Infinity 20 25VNA0 Heat Pump?
The Carrier Infinity 20 is a good fit for homeowners who plan to stay in their home long-term and are looking for a heat pump that will increase their comfort, be efficient, and is less expensive than higher-end models. If your home has hot or cool areas, or you suffer from excessive humidity in the summer, this will help.
Thanks to its variable-speed compressor, the Infinity 20 can provide even heating and cooling. If energy savings are a concern, it's been shown that people who have switched to an Infinity 20 from an older 10 SEER or lower heat pump can save an estimated 50% in their annual energy costs.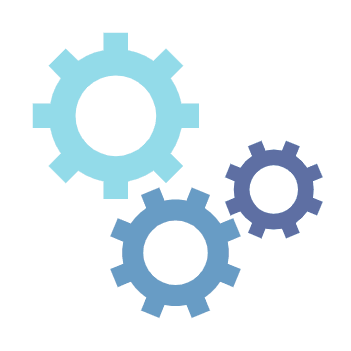 Who's Not a Good Fit for the Carrier Infinity 20 Heat Pump?
If you plan on moving out of your home in the next five years, or your current single-stage heat pump already meets your heating and cooling needs, the Infinity 20 might be more system than you need.
And because of the Greenspeed intelligence, you might have to replace your existing furnace or air handler for the systems to talk to one another. One compatible furnace, the Carrier Infinity 98 for instance, costs between $6000 and $7000. That's a sizable investment.
What Is the Cost of a Carrier Infinity 20 Heat Pump?
Carrier's Infinity 20 with Greenspeed intelligence costs between $8700 - $11,000. At Fire & Ice, our estimates include the cost of equipment, labor, and any additional fees. If your system is all-electric, you will need to replace the air handler as well, which typically adds around $3,500 to $6,000. The factors that can affect the price of your heat pump replacement include:
Capacity/power of the system
Efficiency
The HVAC equipment that you're not replacing
Modifications to your existing system
Line set protection
Installation costs
Tax credits and rebates
Next Steps: Working With Fire & Ice Heating and Air Conditioning
By now, you should know: What makes the Carrier Infinity 20 different, whether or not it might be the right furnace for you, and what the next steps are to finding your perfect system.
If you're in our service area, the last step is to contact us to schedule your free, no-pressure estimate. You'll get the exact pricing and a variety of recommendations to match your budget and comfort needs. Our service area is below.
Meanwhile, here are some related articles we hope you will find informative:
How Much Does a New Furnace Replacement Cost in 2022?
Cost of an Air Conditioner Replacement in 2022
Learning Center
Explore our learning center. It's a comprehensive section focused on answering your questions, providing detailed information, and tips that will improve buyer education when it comes to your home's HVAC system.
results found for ""