Heating & Cooling a Home Addition: Pros and Cons of All Options
Home remodeling doesn't slow down, even when housing markets for new sales slow down. Even in bizarre years like 2020, when we had to transition to a new way of life due to the COVID-19 pandemic, many homeowners saw this as a great time to get major projects done around the house.
When you're planning to add a room or rooms to your home, or drastically alter an existing room in a way that will create new heating and cooling needs, there are a lot of options to consider. Each comes with pros and cons depending on what will best fit your needs.
We're going to walk through the different types of home additions as well as each of your heating & cooling options for them. There isn't a "best" solution in all cases, but there can often be a best choice for you and your home, depending on your goals for the addition.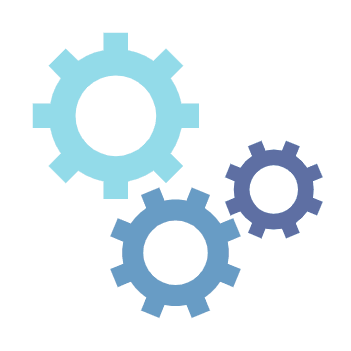 Types of Home Additions
Not all home additions are the same. Here are some typical types of room additions or remodeling projects that we talk to homeowners about:
Traditional House Addition
This is when the home is enlarged with a new wing or area that can include multiple rooms. Homeowners with large properties can often do this without worrying about bumping into neighboring houses or structures.
The needs of this type of addition are myriad. You'll have to consider electrical wiring, building permits, and plumbing in addition to HVAC services.
"Bump Out" or Single-Room Home Addition
This is probably the most typical style of home addition we see here in Central Ohio, simply because there often isn't a lot of land around the homes here to accommodate larger additions.
However, homeowners will frequently convert decks or patios into "four seasons" rooms to use year-round that are directly connected to the rest of the home or create sunrooms in the back of the home that are connected in similar ways.
The construction needs for these homes aren't as complicated as a larger home addition, but there is still a lot to consider. We'll talk about various heating and cooling solutions in the next section.
Finished Basements or Garages
This might not technically be an addition, but it falls into a similar category. Converting a basement or garage into a livable space brings with it a number of considerations for things like plumbing, heating and cooling, and other amenities.
The benefit to these types of additions is clear: the structure is already there, so you're not building new walls, roofs, and infrastructure. However, these rooms generally weren't built originally with HVAC in mind, so there is often work that needs to be done to prepare them for a full conversion.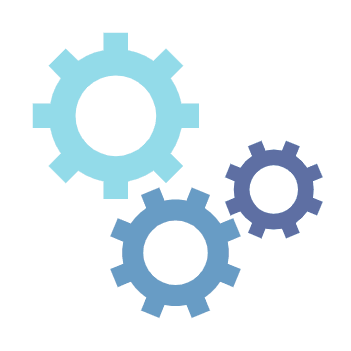 Heating & Cooling Solutions for Home Additions
One size does not fit all for HVAC solutions. Here are some different options you can consider, along with pros and cons for each:
Full System Replacement
If you're adding a new room or wing to your home, chances are that your existing system won't cut it. The reason for this is related to the size of your home and the power of the heating and cooling equipment.
If you expand by 500 square feet, for example, it's tempting to think that the new room can simply "steal" heat and cooling from the rest of the house. However, this will alter the flow of air from ductwork and back through return air supplies, to the point that it will shift the comfort of your entire home.
HVAC systems are calibrated to homes specifically; there isn't an "out of the box" solution that works for every home. So changing the home changes that fit.
ALSO READ: Sizing Your Air Conditioner, Heat Pump and Furnace
The downside is obvious: cost. If you aren't ready to replace your entire HVAC system, the extra cost is not going to be attractive to you as a homeowner. However, if you have an old HVAC system anyway, the addition of a new room or wing is a great time to reassess the equipment and replace them.
RELATED: Cost of an Air Conditioner
RELATED: Cost of a Furnace Replacement
Adding a Second HVAC System
This is closely related to the option above and comes with many of the same pros and cons. If your home addition is large enough, it may warrant a second system. Many larger homes have "zoned" systems, where one A/C and furnace takes care of an area, and another A/C and furnace services another.
This can be efficient, because it doesn't overwork your systems, and it will also allow you to adjust temperature settings on both depending on what areas of the home you use at different times of the day.
The downside is the same: cost. But if you're adding a large area to your home, it's likely going to require some new equipment to heat and cool properly.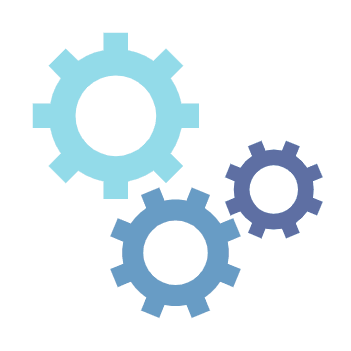 Adding Ductwork
Technically the two options above will require the addition or modification of ductwork, but sometimes you might be able to simply add new ductwork to an existing system.
This is problematic, because ductwork alone just means that you're splitting the same level of heating or cooling across a larger area. The comfort of your whole home will suffer as a result.
That said, this option may be the best solution for a newly finished basement or renovation of a small sunroom. The basement is already part of the house, so the existing HVAC system will be better-equipped to heat or cool it. Moreover, basements lose less heat and cooling than other rooms because of the natural insulation that the ground provides. The heating and cooling demands for these spaces are generally less than it will be for the rest of the home.
Often, there are already vents in the basement, to account for things like water pipes (so they don't freeze over in the winter). Sometimes some modification to this ductwork system is all that's needed.
ALSO READ: HVAC Ductwork: Best Practices for Cleaning, Modifying and Care
Ductless Mini-Split Options
For single-room additions and garages, this is probably the most popular option.
Ductless mini-splits are generally installed as single-room solutions when it doesn't make sense to install a second full system.
They provide all of the sophistication of a regular HVAC system, but with a fraction of the footprint. They're also among the most cost-efficient options on the HVAC market.
Mini-splits can both heat and cool, though some will only cool, which is nice for homes in southern climates or if you only need to use a room in the summer months.
RELATED: Ductless Mini-Splits vs. Central Air: Pros and Cons
The only potential downside is that these will cost more upfront than the options we'll discuss immediately below. Depending on the size of the area or room, a single ductless unit can cost $5,000-$6,000. Options like window units will be significantly cheaper upfront. But as we'll discuss, they come with some equally significant drawbacks.
Budget Options: PTACs, Window Units and Baseboard Heaters
PTACs, or Packaged Terminal Air Conditioners, are what you'll find in a lot of hotel rooms. They get the job done, and many can both heat and cool.
But if you've ever been to those hotels, you already know the drawbacks: they're noisy, they're big, and you won't have a lot of granular control over your comfort level.
Window units are similar. They're cheap, and some can even be installed by the homeowner. But they'll simply cool the air directly in front of them instead of cooling the room evenly. They're also large and often noisy. Unsurprisingly, they're also inefficient. Over time, your energy costs will be significantly higher than with a minis-split option.
Baseboard heat is similar: it'll provide heat, but in pockets and at an inefficient rate.
Despite these drawbacks, these can be the right solution for some. Your budget will play a role in the decision, as well as how often you're using the room or area.
Choosing the Right HVAC Solution for your House Addition
What do you want out of your new addition?
That's the most important question. All of your decisions about HVAC solutions will flow from the answer to that one question.
For example, is it a room that you hope to use every day? In that case, making sure you have an efficient, quality solution is important.
Is it a room that you expect to only use during certain times of the year? In that case, a ductless mini-split or ducted solution is likely overkill.
Other times, the decision might be made for you. For example, there are laws against running ductwork into garages. So a ductless mini-split or less efficient budget option (window unit, space heaters, etc.) will be necessary.
Is your HVAC system old and inefficient to begin with? This might be the perfect time to replace it as you build the home addition. In the process of doing all the work at once, you'll save thousands compared to treating them as separate projects (largely due to savings from labor costs).
Put all of this together and the right answer will be the one that's right for you. And it might be different than the right answer for your next-door neighbor, your parents, or your friends.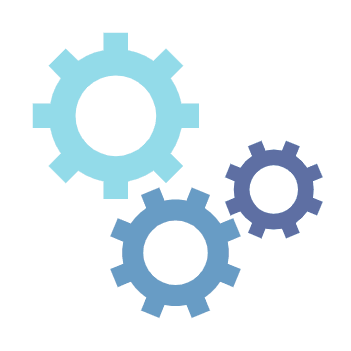 Choosing Fire & Ice For Your Heating & Cooling Needs
When we meet with homeowners, this is our goal: to help you make the right call. Yes, we're HVAC installers, but if our goal is just to sell you a specific product, we're not doing what's best for our customers. Ultimately, helping you make the right call is how we create and maintain trust. It's the reason we've been in business for nearly 20 years, and have grown steadily in that time.
And sometimes that means not using our services for your ideal solution.
However, more often than not, we find that homeowners want to be comfortable in their homes at all times, and that's where our expertise comes in. We can guide you through your options and help you select the one that meets your budget and comfort needs.
If you're in Central Ohio, get started below by requesting a free in-home estimate for your home addition or system replacement. We're looking forward to meeting you!