An HVAC Career Retrospective with Arne Jacobsen
Arne Jacobsen is one of the longest-tenured employees with Fire & Ice besides its owner, Scott Merritt. Beyond that, he's been in the HVAC industry for over 40 years and has experienced every facet of our industry.
At the start of the new year, Arne called it a career and announced his retirement. He leaves behind a legacy at Fire & Ice that includes having hired many current managers, training for numerous employees and, most importantly, thousands of satisfied customers.
To send him off, I sat down with Arne to discuss his career in HVAC. Questions and responses have been lightly edited for publication.
Fire & Ice and Industry Trends
Q: How long have you been with Fire & Ice? How has the company evolved in that time?
I've been with Fire & Ice just shy of 10 years. I was the first salesperson that was hired at the company, and for a while I was the only one.
Now we have four sales professionals, with growth in the future with more coming on board. I think that growth is a big accomplishment for Fire & Ice.
The number of installers has grown as well. The quality of our installations and service work, and how we're representing the company through our sales process, has evolved to the point where it's extremely efficient and quite helpful to the homeowners we serve.
Q: What innovations are around now in HVAC that didn't exist when you first entered the industry?
The principles are always going to be the same: how heat transfers and how that's accomplished. But a lot of components were mechanical 20-30 years ago. Now everything is digital.
For example, a pressure switch was analog and based on actual pressure affecting the gauge. Now it's digital. It's made the equipment much more accurate across the board.
The same is true of the tools we use, many of which are digital. It lets us get much more accurate readings when we're doing a load calculation, performing an installation or doing service work.
Bottom line, it benefits our customers. Digital tools are great to have, but you have to understand the principles of everything to be able to apply the new tools.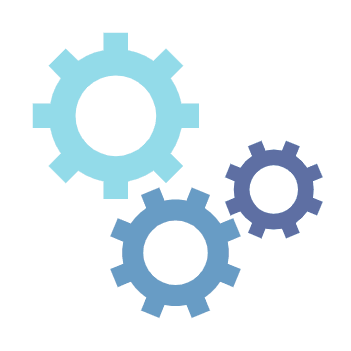 Working in the HVAC Industry
Q: What would you say to a sales professional looking to work in HVAC, in terms of advice or considerations?
I had the benefit in my career to start from an entry-level job as a delivery person, then working up to service technician and installer, sales and design. I've been able to do all the facets of heating and cooling. So I've been very fortunate in that sense.
That said, every time I did something new, I had to learn a lot. Our industry is ever-changing, so you have to be willing to learn and able to learn on your own and learn from your surroundings. One of the biggest opportunities we have in sales is the ability to create our own economy. We're not waiting on someone else to make the sale, we can go out and generate it ourselves. But to do that well, you need to know how to do it. So learning from those around you is important.
Basically, I'd say it's a great opportunity as long as you're willing to change and continually educate yourself, since our industry is always evolving and becoming more efficient. You have to be willing to go the extra mile.
Helping Homeowners in Columbus, OH
Q: What's the worst sales call you've ever been on?
I actually don't have a good answer to this one because I don't consider any call the worst. Any call is an opportunity. But there are times when you have to decline to look at a job based on conditions that are unsafe to work in. That does happen. So if there is a worst call, it's any time when we don't have the ability to help the customer. And that's what this is all about: helping people.
Q: What's the most difficult thing (or two) for a homeowner in navigating their HVAC system in modern times? What problems do you find yourself trying to solve most frequently?
I think the thing I see the most is with thermostats. I think many are daunted by all the options that are available, with them being wifi-capable and so forth.
Some are frankly scared of them, especially if they've never had a digital thermostat in their lives. They can be simple, even if they're wifi. But that's not always obvious.
Now, there is a great benefit on the newer thermostats, and that's that the numbers are larger than on many of the older thermostats. That actually makes things easier for some folks who have trouble seeing. So it goes both ways sometimes.
On equipment itself, homeowners shouldn't be working on them except to change filters. Someone being familiar with their new system can help, though. Just educating yourself on what has been put in and how it should be maintained can go a long way. But this is what we run up against.
Q: What was a moment where you were able to help a customer in a very meaningful way? How were you able to solve their problems?
We forget a lot of times that this is all we do. We're a service company, so we're always servicing our customers in one way or another. And that can be servicing an existing system or installing a new one. Every time I go on a call, I'm there to help the customer to solve their problem(s), whether it's broken or just needs maintenance.
For example, a gentleman came in last week and he was looking for a media filter. But he was hesitant about it because it wasn't just an in-and-out sort of filter. I was able to take him back to our training facility [Editor's Note: the Fire & Ice Training Facility is the largest of its kind in Central Ohio] and show him exactly what to do. He felt a lot better about things after that.
It's just education; making sure the customer is aware of everything they have and how to use it.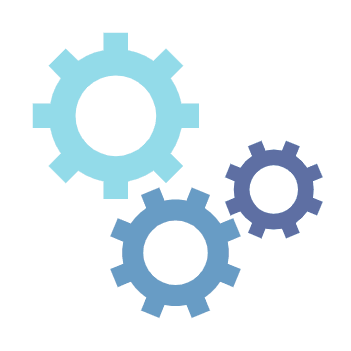 Company Reflections and Retirement Plans
Q: In your own words, what is it that separates Fire & Ice from other local contractors?
I think it's the total commitment Fire & Ice has for the customer, and that starts from the ownership down through every employee at the company.
The way we do things and the resources we have available to us like tools and the training center, it all helps us do our jobs more easily and more accurately. And the beneficiary is always the customers.
If you don't follow manufacturer procedures, for example, you're not going to get a product that works properly. You have to take those things into consideration regardless of what you're doing at the company.
There are a lot of ways to make it easy, and companies that take the easy way out. This isn't easy. The HVAC world isn't easy. And if you miss procedures, the one who suffers is the homeowner, which is, again, the entire reason why we're here.
You can be the cheapest in HVAC. All you have to do is cut all the corners. It's easy to be cheaper. It's harder to do it right.
Q: What plans do you have for retirement?
I've been trained to help people, and I'm looking at other ways to do that in the community, volunteering through some organizations. I also plan on doing more wood carving.
2020 has been very difficult, but for those that take those difficulties and stay focused, a lot of good can come out of it. You have family time and can help your children learn, for example. You have to make changes, just like we've done here, and those that can take advantage of that can get ahead.
____
Below I've listed a handful of articles that Arne has written or consulted on for Fire & Ice. Many of them are among our most popular educational articles on the entire site, bringing in thousands of readers each year!
On behalf of the thousands of homes with systems that Arne helped to design, sell, service or install, we'd like to thank him for his service and wisdom here at Fire and Ice and wish him a happy retirement!
ADDITIONAL ARTICLES BY ARNE:
Learning Center
Explore our learning center. It's a comprehensive section focused on answering your questions, providing detailed information, and tips that will improve buyer education when it comes to your home's HVAC system.
results found for ""