Back To Resources
HVAC Financing: A Complete Buyer's Guide
Looking to finance a new HVAC system? Let us take you through everything you need to consider to find a system and financing plan to meet your needs and budget.
Can I afford to buy a brand new HVAC system?
This is a question on a lot of people's minds. You're looking to replace your air conditioner, furnace, or other major HVAC appliance, but you're worried about the cost.
A new A/C, heat pump, furnace or other HVAC appliance is a big investment, and will ideally last you the next 15-20 years. Making sure you're doing everything you can to lighten your financial burden is crucial. And sometimes, it's the difference between being able to get a new system and trying to exist with an old, inefficient system!
There are a lot of ways to prepare yourself for this investment. Unfortunately, information on them is scattered throughout the internet, and can also change each year or even season to season. Additionally, not every HVAC contractor will walk you through your financing options. Finding the best solution for you can be tricky.
Below, we're going to give you the information, tools, and options to best finance your HVAC equipment. Additionally, we're going to let you know which of the items below are things that a good HVAC contractor can review with you, ensuring that you don't have to do all the research yourself.
However, a lot of discounts, rebates, and other options are specific to equipment types, efficiency levels, your utility company, and even what area of the country you live in. And if you're outside the Fire & Ice service area (Columbus, OH, and surrounding area), there will be specific local utility and governmental groups that may offer rebates that we're unaware of. In other words, we can't give you a one-size-fits-all solution. What we can do, however, is provide a base of knowledge to help you find your solution.
Are you ready to get to work saving some money and financing your ideal HVAC system? Good. Let's get going.
Understand the Costs of HVAC Equipment
The first thing that's sometimes surprising to prospective customers is the actual cost of a new or replacement air conditioner, heat pump, or furnace. Costs change every year, and it may have been 10-20 years since you last had to research and buy a new HVAC system.
In brief, the cost isn't just going to be for the main unit itself. Depending on the nature of your installation and the differences between your previous system and modern HVAC systems, electrical work, ductwork modifications, condensate drainage considerations, equipment matching between A/C and furnace, and the system's efficiency will all affect pricing.
Related: Cost of Replacing an Air Conditioner
Related: How Much Does a Furnace Cost? A Comprehensive Breakdown
Related: How Much Does a Heat Pump Cost to Replace?
Articles like those can help you understand the scope of your investment, but the best way to get a specific total is to schedule an estimate with an experienced HVAC contractor. If you're in the Columbus, OH area, we hope you'll consider us. Regardless, finding a contractor that will walk you through all of these options is a must to ensure your peace of mind.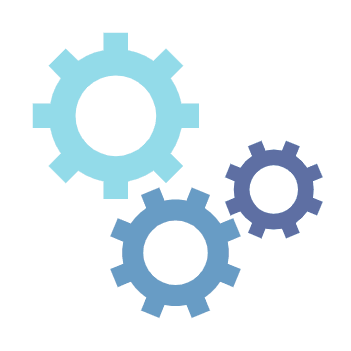 Know What Equipment You Need
Your current system may not be sized properly for your household. And it's likely that because of the age of your system, it's far less efficient than modern systems. If you're financing a new HVAC system, this is good news, because it means you may be able to upgrade to equipment that will run more efficiently and provide you with greater comfort.
The biggest piece of information needed to determine what you'll need is a Manual J Load Calculation. This is something any HVAC contractor will perform when they visit your home for an estimate. A good contractor will also explain the steps involved, including the size of your home, number and state of the windows and doors, and other considerations like ceiling height.
This will allow a contractor to advise you on how powerful a system will need to be to properly heat or cool your home. It's from here that you can start to pin down a more specific price range, to make sure it fits into your budget.
Know Your Equipment Options
Ok, so you know how powerful your air conditioner, heat pump, or furnace should be to service your home. That's it, right? Not quite.
Do you want a single-stage, two-stage, or variable-speed unit? The latter will cost the most, but it will also run more efficiently and have fewer spikes in temperature.
This is where your decision becomes more personal. Your HVAC partner can provide information and recommendations, but ultimately, it comes down to what you will be happy with. In the example above, maybe you're getting a new air conditioner, but to get anything other than a single-stage, you'd also have to upgrade your furnace. That may make the decision for you, but it's just one area among several where you're likely to have multiple options.
Other homeowners will have issues with humidity or air quality. Pairing a major HVAC installation with a product like a dehumidifier or air quality product can often save you money on the installation costs of each, and also save you money long-term in operating costs. However, each represents an additional initial investment.
Related: Is a Whole-Home Dehumidifier Right for Me?
Related: The Reme Halo Air Purifier
Federal Tax Credits for HVAC
Ok, so you've nailed down the equipment you'd like to finance. What's the next step, either in your conversations with HVAC contractors or in your own research? One great place to start is with federal tax credits.
High-efficiency systems can provide cost benefits for the homeowner in operating cost, but also because they are more responsible for the environment.
Energystar.gov is a great source of information on current government policies regarding tax credit and deductions. Currently, the following information is listed on their site:
"Tax credits for residential energy efficiency have now been extended retroactively, through December 31, 2020. The tax credit for builders of energy efficient homes and tax deductions for energy efficient commercial buildings have also been retroactively extended, through December 31, 2020. The tax credits for residential renewable energy products are still available through December 31, 2021. Renewable energy tax credits for fuel cells, small wind turbines, and geothermal heat pumps now feature a gradual step down in the credit value, the same as those for solar energy systems."
Currently, for example, tax credits of $300 are available for qualified air conditioning split systems with a SEER rating of 16 or higher, and qualified package systems with a SEER rating of 14 or higher.
This may change in time, and the application requirements for any tax credit should be read in full, but the bottom line is that tax credits exist for many energy-efficient products. Those same dates listed above have been extended in the past, and it's likely that at any point, there are options available to homeowners looking for tax benefits.
An experienced HVAC contractor can discuss this with you to determine what credits are currently available and what efficiency levels are required to meet the tax credit threshold.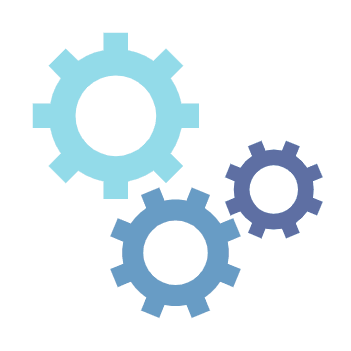 HVAC Rebates and Special Offers
The federal government is the only entity that rewards energy efficiency. Many similar rebates come from local utility companies or manufacturers.
For example, if you live in Central Ohio, Columbia Gas of Ohio routinely has rebates for furnaces that operate at or above a specific efficiency level. Similarly, AEP Ohio often offers rebates on qualified heating and cooling equipment such as air source heat pumps, ductless heat pumps and geothermal heat pumps.
Other rebates sometimes exist for items such as ductless mini-splits and smart thermostats, both of which can contribute to your energy efficiency when paired with a modern HVAC system.
Often, these rebates are contingent upon several factors. The location of your home and efficiency of the equipment being installed is the most obvious, but many are also dependent upon the equipment being installed by a licensed HVAC partner of the utility company or manufacturer.
The efficiency of an HVAC system has as much to do with how well it's installed as it does with the equipment itself. Utility companies and manufacturers interested in energy efficiency need to ensure that each piece of equipment is being installed to manufacturer specifications, which is not always the case in HVAC installation. If your utility company offers such rebates, but they aren't being offered by a particular contractor, it may be worth finding out why that is.
At Fire & Ice, we not only keep up with local and manufacturer rebate options, but we'll handle the rebate for the customer. The amount of the rebate comes off of the estimate, and we process the rebate ourselves in order to minimize the work that a customer needs to do. Ask your HVAC representative about this, since it is a step that should be easy for them to take.
Explore Your Discount Options
Discounts are going to vary quite a bit not just regionally but also between HVAC contractors. However, there are several potential discounts you can ask about that may collectively save you quite a bit on your investment. These include:
Veteran discounts
Rebates particular to a local jurisdiction, which can vary even in the same region or city
Seasonal rebates run by manufacturers of the equipment you'll be purchasing. You can research these on your own on many manufacturer websites.
Not every contractor or area will have each of these, but many will have at least one that you can take advantage of.
A good HVAC contractor should proactively go over each of these with you. If they don't, it may be because there is nothing available at this time. However, don't assume you're getting every available discount. Ask your HVAC representative to make sure they're discussing it with you.
Home & Loan Programs
Taking out a loan may not be anyone's first option, but some who qualify may want to consider it. The Federal Housing Administration (FHA) offers a PowerSaver Loan Program that allows you to borrow without putting up your home as collateral. You must have home equity to qualify, and there are requirements related to credit score and other financial factors.
Other Financing Programs
There are many other national, state, and local programs devoted to assisting with upgrades that are financially and/or environmentally responsible. Many of them aren't even related to HVAC equipment!
A great resource for finding these programs is DSIRE, a repository of information on policies related to renewable and efficient energy sources.
Financing Available for Fire & Ice Customers
Sound like a lot to take in? It can be, and that's why we at Fire & Ice provide as much information about discounts and rebates as possible to streamline the process for you.
If you're outside our service area, you can skip to the end section at this point, or read on to get a point of comparison for your own discussions with HVAC providers.
For everyone else, do you want to know how you can pay for and finance your HVAC investment, subject to credit approval? We go through some common methods below. If you are looking to replace your heating and cooling system, have it serviced, or looking to add additional healthy home accessories then there are multiple payment options available for you to choose from. Whether paying by cash or check, credit card, or financing, there are many ways to make them fit into your budget.
Cash/Check
If you are paying by cash or check, typically there is a down payment that is required. This is usually around 30% of the purchase price. Then your balance is due the day of the installation or service.
Occasionally, there are incentives for payment by cash or check that will allow you to knock a certain percentage off of your total payment.
Credit Card
If you are paying by credit card, typically there is a down payment that is required. As with cash or check, this is usually around 30% of the purchase price. Then your balance is due the day of the installation or service. Not all HVAC companies take all brands of credit cards. It is best to check with the company you are working with before attempting to process a payment.
Financing
If you are interested in extending your payments out longer, we have a wide range of plans available including monthly payment plans, deferred payment plans, and special reduced-rate plans.
Partial payment of cash/check and balance with financing can be an option as well. Second-look plans are also available for customers who may need them.
Finding the Right HVAC Partner
No HVAC contractor is going to be able to provide discount options in each of these areas. The important part, though, is that they have done their homework to find the ones that will apply to you and your new HVAC equipment, and provide you with a range of financing options to meet your needs and budget.
If your system is starting to nickel & dime you with costly repairs, is running inefficiently, noisily, or is just plain old, it's probably time to start thinking about a replacement. Fortunately, assistance is in place to help you with this important, lasting purchase.
In any of these scenarios, the Fire & Ice Heating and Air Conditioning team can assist you in finding a payment plan that is right for you. Contact us with any questions you may have, and see if you qualify for financing for the equipment we offer.