Labor and Manufacturing Shortages in HVAC
We don't like making excuses. As a company, we push through our challenges and come out on the other side stronger for it.
But we have to talk about the current manufacturing and labor shortages that the entire HVAC industry is facing. To ignore it would be a disservice to our customers, because it means there is a shortage of new air conditioners, heat pumps and coils in 2021.
Additionally, manufacturers are having to increase costs due to materials shortages, which pinches contractors and, eventually, residential homeowners.
We're in the business of creating solutions. But we also pride ourselves on being honest with customers. This article is going to break down the economic and societal factors affecting the HVAC industry, and what it means for you as a homeowner. We're going to give you practical advice and honest takeaways on what to expect through the summer as the economy and supply chain continues to recover.
The good news is, there are still a variety of solutions for every homeowner looking to repair or replace their furnace or air conditioner this summer. Occasionally, though, it will require a willingness to work with your HVAC partner to adapt to the realities the industry is facing.
Defining the Problem
In short, labor shortages, manufacturing shortages, and supply chain bottlenecks have slowed down every aspect of numerous industries. Some sources cite it as a trillion-dollar problem for the American economy.
It isn't simply a Central Ohio problem or an HVAC problem. It is a global issue that trickles down to dozens of industries.
The video below from Good Morning America succinctly details the issues:
Economic Forces That Bottleneck Labor and Manufacturing
We're not simply telling you that the sky is falling. But we're seeing large-scale forces converge into several national shortages. What are these forces?
#1: Lasting Effects of the Pandemic
COVID has to be the first factor we discuss, because there's no area of our lives it hasn't touched in some way.
During the pandemic, many industries scaled back due to decreased demand, or they were forced to furlough or lay off employees, or transitioned to more remote work.
Demand is now picking up again, but not all industries have recovered in their labor force. Job growth has also been slow to recover as laws surrounding unemployment and pay rates have had impacts.
We're not smart enough to break down every aspect of the pandemic and how it affected our economy. We just know that it did have a huge effect.
#2: Manufacturing Jobs Are Down
The CNN article linked earlier cited a perception problem in manufacturing. No, it says, manufacturing jobs aren't all overseas or automated and done by robots. There's a need for them here in the US, and many of them pay very well and offer opportunities for advancement.
But because the perception is that factory work isn't ideal, filling such jobs is a mounting challenge.
"It depends a lot on the product," says Charles Loudermilk, a Business Development Manager for the Refrigeration Sales Corporation, a group that represents numerous brands (including Carrier, which Fire & Ice installs). "Manufacturers recognize the labor shortages and are doing what they can to adapt," he says. "But they're also having to focus on the most popular products in their line. So depending on the product, we might need a lead time of just days or weeks. But with others, we need months of lead time right now." When pressed for average delays, Loudermilk said anywhere from 21 to 100 days is a reasonable average lead time for many deliveries.
There are ways manufacturers are adjusting to these realities, though, as we'll discuss in later sections.
#3: Demand Is Up
In many ways, the American economy is reopening. But the current workforce can't keep up with that demand. While the hiring struggle in industries like restaurants and rideshare services has been widely covered by the media, it's affecting many others as well. So as the demand for any of these things rises, supply is struggling to meet it.
The result is longer lead times for many services, and occasionally higher prices for materials and services that are in higher demand.
#4: Supply Chain Shortages
You probably remember the recent backup in supply lines when The Ever Given, the gargantuan supply ship, got stuck in the Suez Canal. It was disruptive for a number of industries.
However, this was an isolated incident. And what happens when that sort of bottleneck can't be fixed by unearthing a stuck ship?
"One of our biggest challenges right now is trucking," says Loudermilk. "Even if we can make the product, sometimes we can't get it to contractors in a timely fashion. So even if we have the manufacturing capacity, we often can't get it there in time."
The labor shortage has affected trucking lines profoundly, and there are no complicated HVAC parts that can simply be tossed together by a local contractor. The proper assembly workforce and equipment costs millions.
Trane Roof Collapse
During the historic cold snap in Texas this past year, numerous businesses were impacted. Trane Technology's Tyler Texas plant had its roof collapse, likely due to the accumulation of snowfall.
While Trane has since been able to ramp up production to account for the collapse, it's a strong reminder that acts of Nature can and do often affect industries in unforeseen ways.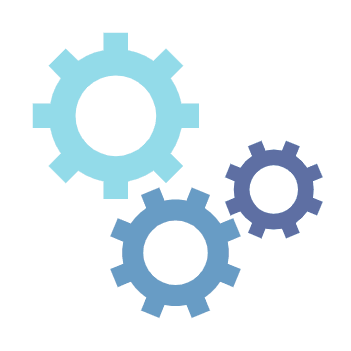 Skilled Labor Shortages in HVAC
Here at Fire & Ice, we're always hiring. That's been true the entire time we've been in business, largely because we're a fast-growing company.
But we're feeling the crunch harder than ever. For example, fewer enrollees graduated from trade schools in the last 24 months compared to pre-pandemic rates. So the hiring pool is a lot thinner than we've seen in decades.
This isn't a "woe is me" section. We say that to drive home the point that most skilled trades are feeling the same crunch. Our competitors are, and adjacent industries like roofing and plumbing are feeling it as well. It's not an isolated problem.
In some industries, low wages are cited as a potential cause. While this has likely affected some businesses, the widespread issue of labor shortage, even in skilled trades with income levels well above minimum and living wage, suggests that it's only one variable among several affecting HVAC.
HVAC: A Seasonal Industry
Now let's transition away from the global economy and into local HVAC, which is where we're actually experts.
Have you seen the commercials or ads saying that you should get your air conditioner tuned up in March or April, or inspected to ensure you don't need a larger repair or replacement? The reason is that many HVAC companies are slow in those months, and they're able to offer you faster service and more attention. But many wait until May or June, and are distressed to find that they have to wait weeks for even simple service.
So as the busiest HVAC season is hitting, these manufacturing struggles are crashing hard against the increased demand.
This doesn't mean we can't help our customers. Far from it. For example, despite the shortages overall, we've been able to hire extra workers for the summer to act as a stopgap for this demand. But even the best-prepared company can't always predict spikes in demand. So we have to adapt as we're able.
Solutions on the Business Side
None of this matters except for how it affects you, so we want to let you know what we're doing to soften the blow of these forces.
We spoke with people in numerous roles in the industry to gather this information, including reps from each of the major brands we install (Trane, Carrier and Aprilaire). They're all facing similar challenges, and finding ways to adapt.
"Sometimes we have to get creative and look for alternatives," says Loudermilk. "There are literally 2,000 or so line items in our factories. So it's a moving target with each of them. I can tell you what the availability of a particular item is, but it could be different by tomorrow and will definitely be different in a week."
It emphasizes the need for frequent communication between contractors and manufacturers, which is something we've stressed with each of our manufacturer representatives. As a result, we're able to pivot to provide options for any home without causing lengthy delays.
Heating and Cooling Solutions For Homeowners
What does all this mean? It means you simply need to be prepared. I'll give you an example.
On your next HVAC project, what's your timeline?
This question is always important, but it's more important than ever right now.
If you plan ahead, hearing the news that you may have to wait, say, 6-8 weeks for your system to arrive for installation won't be that bad. Conversely, many of our customers are used to next-day installation, which we're always happy to provide. But if we don't have the equipment, we have to be upfront about the timeline you can expect.
Here's another:
What are your goals for the new system?
We pride ourselves on crafting individual solutions for our customers. What's right for you might not be the same as what's right for your next-door neighbor.
That being said, there are often multiple possible solutions to the same problem.
In practice, this might mean a repair makes more sense than a full replacement. Or that a handful of new air conditioners will achieve similar comfort goals for you and your family, and the right choice will be the one that is most readily available.
Knowing what's a dealbreaker and what you can be flexible on will allow your HVAC partner to work better with you on finding a good fit.
Time to Plan and Act
Honesty matters, so we'll never BS you when it comes to the challenges we face and what it means for you and your heating and cooling system. In this case, these are the issues affecting every HVAC company across the country. And if they say it's not affecting them, well, they're either really well-connected or they're not being entirely truthful with you.
But we also hate letting our customers down, so this has helped us to develop tighter business practices that adapt to the shortages across the globe. If you need a new HVAC system, that's not going to wait for the global economy to catch up. We're prepared to help you find a range of options to meet your needs.
If you're ready to see those options, get started by giving us a call or clicking the button below. We're excited to meet the challenge head-on and exceed your expectations.
Learning Center
Explore our learning center. It's a comprehensive section focused on answering your questions, providing detailed information, and tips that will improve buyer education when it comes to your home's HVAC system.
results found for ""