How long does it take to install an air conditioner?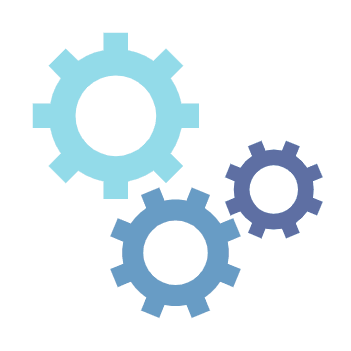 Cost Savings of a New Air Conditioner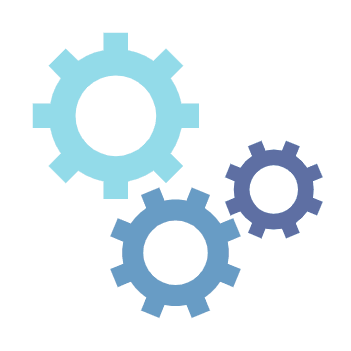 Changes in HVAC Refrigerants: What You Need to Know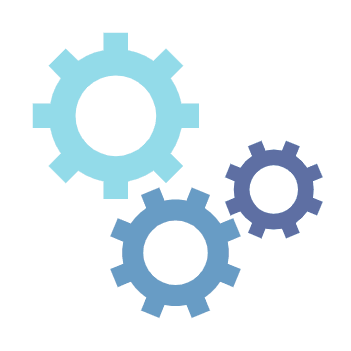 Bad Air Conditioner Installation - Signs to Look Out For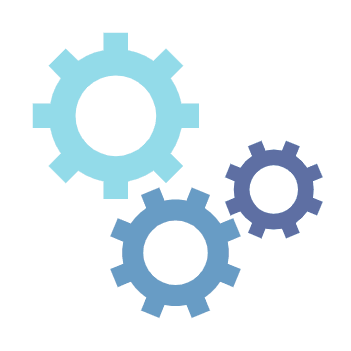 The Definitive List of Air Conditioning Myths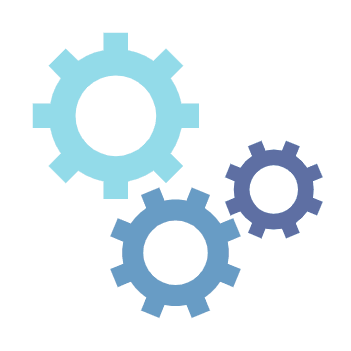 Air Conditioners and Aesthetics: Your Questions Answered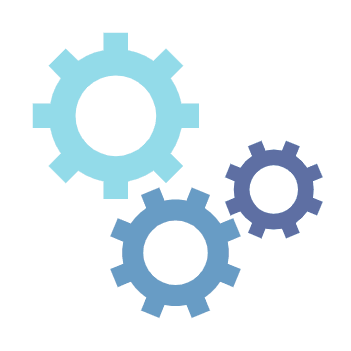 What is HVAC Commissioning and Why is it Important?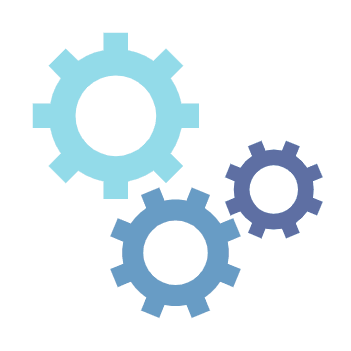 What is HVAC Commissioning and Why is it Important?
Did you know there is a startup process for your newly installed equipment? This process is called commissioning. In fact, there's a decent chance your HVAC system wasn't commissioned when it was originally installed.
Revised:
February 5th, 2021
Did you know that there is a startup process for newly installed heating and air conditioning equipment such as your furnace and or air conditioner, or maybe an air handler and a heat pump, possibly a furnace and a heat pump, depending on what you have in your home? This process is called commissioning. In fact, there's a decent chance that your equipment was not commissioned or commissioned properly when it was originally installed.
If this is the case, this could shorten the life expectancy of your equipment, caused you higher utility bills, or possibly discomfort in the home. But by the end of this video, you will understand why this is a problem and learn the importance of commissioning your newly installed heating and air conditioning equipment.
Hi, I'm Josh, with Fire & Ice. We commissioned all the equipment that they have installed. We do this because we know that it's the right thing to do. That's why we commission all our newly installed equipment the day of install. Our installed teams are set up and prepared to commission this equipment for you to make sure that it's operating safely and within manufacturer's specifications before we leave.
This is the right thing to do for you. So today we're going to go over the importance of commissioning. And in this video, we will cover:
What is commissioning?
HVAC versus other appliances.
Why is commissioning so important?
The tools and equipment used during the commissioning process.
And why doesn't everyone do commissioning?
What is commissioning?
So, by now, you're probably asking yourself, what's this guy talking about and what's commissioning? Well, commissioning is basically a startup process for newly installed equipment, and it's just to make sure that everything is operating within manufacturer's specifications. There's data that is collected during the operation of the equipment, so we can set a baseline and figure out where your systems at what we need to tweak and make sure that it is set up properly.
So, we use this baseline during maintenance. Yearly you should have maintenance performed in the system, just like changing on your car. But this baseline helps us keep you in line to maximize comfort, to extend the life of the system, and to make sure that you are saving as much energy as possible.
So, this process cannot be completed until the system is completely installed and operable. So, we don't just hit the go button. We do turn it on. We have to let it run for a while, usually about ten minutes per piece. Ten minutes for a furnace. Ten minutes for an air conditioner is typical. During the operation of this once we get beyond the ten minutes. We then start collecting data. This whole entire process usually takes somewhere between 45 minutes to an hour and a half based on the equipment. And if we have a full system or maybe we're just doing a furnace or just an air conditioner.
HVAC Equipment vs Appliances
Some of you might think, "Hey, man, it's an appliance. Just unplug it and plug it in." That's a huge misconception that HVAC equipment is anywhere near any other appliance. Your refrigerator, you will move out, unplug it, put the new one and plug it in and you're good to go. It's not how it works for HVAC equipment. This stuff needs to be permanently fixed to your home. There are several factors that go into commissioning process that need to be checked and possibly adjusted. So turn it on. A switch is not going to do you any favors.
We have to know how the system is performing under your home under the situation that exists in your home because you're going to have different venting, refrigeration length, sides of the equipment, the ductwork, airflow, the layout of the house, all kinds of stuff.
In order for us to do our job properly, to make sure that you can get a long lasting, efficient, comfortable system that runs properly within manufacturer specifications, because that's what you deserve and that is what you pay for.
Why is commissioning so important?
Let's talk about why commissioning is so important. We've touched on it a little bit. We've talked about efficiency, longevity of the equipment, doing what's right for you, making sure within manufacturer's specifications. All of this. Here's the reality. There's plenty of evidence out there from third parties that have tested licensed contractors on all major brands. They have found that nine out of ten systems newly installed by licensed contractors have comfort robbing or energy wasting deficiencies. Duck leakage was one of the highest at 93%.
A couple of other deficiencies that were found were airflow settings. seven out of ten contractors did not set the furnace up properly for the airflow required for their home and the size of their air conditioner. And then there was also sizing of the equipment. 49%, almost half sized incorrectly. There was also incorrect refrigerant charge 74%.
Now think about that for one second. four tires on a car. You go to a professional place to get new tires on your car. You get the car back. They say they're done. three out of the four are not inflated properly. Good value? Is that what you paid for? Do you deserve that? But what happens if they're not inflated properly? Well, too much air and not enough air. It's going to wear the tire off. It's going to wear. Wrong, you're going to lose life expectancy in that tire. You could lose gas mileage. So that's going to cost you more money to go to the same places that you were going.
This is similar in HVAC equipment. If we don't commission, if we're not taking these readings, if we're not trying to make sure that this is running properly, you may be replacing this in a shorter period of time than you should expect. You may experience higher energy bills. So overall, it's going to cost you more money. It's going to break down. It's not going to give you the comfort that you deserve, and it takes a few minutes at the end of an install to make sure that all these things are checked and properly adjusted within manufacturer's specifications.
These are the reasons why commissioning is so important, because we want to put you in the top 10% of the contractors doing the right things to make sure you're getting the best value out of your newly installed equipment.
What are the tools and equipment used?
In order to commission properly, you have to have the right tools. There's a lot of them, and you can see them spread out here before me. Here's what most of the competition carries this and maybe a thermometer. Remember, the switch turned on, and we're good to go. And it might take a couple readings, but that's not really setting anything up for you. And they also might rely on an old temperature pressure chart to make sure your refrigerant is properly charged. So hopefully they've been trained on how to use this, and it works out great.
Here at Fire & Ice we know that this is very important, so we use the latest industry standards. The latest technology, such as this digital manifold gauge set. Gives me micron readings. Gives me temperatures. It gives me pressures. Several things going on here. Five to seven different measurements that I can take to help dial this system in perfectly for you.
Obviously, you need some sort of a drill. We have to drill holes in a couple of things to take readings. We've got static press ports. You got a dual port manometer. This reads static pressure and gas pressure. You got, for your safety, we want to make sure we don't have any gas leaks. So, here's a digital leak detector or we can do some old school soap bubbles. Those work great.
You also have a multimeter. The more time meter reads the voltages. So it's AC voltage, DC voltage. We can have the AMP probe accessory. This goes on to read amperage in the system while it's running for your motors, compressors. The total energy draw is what we're looking at. We also have digital thermometers, digital psychrometer, which give us humidity readings as well.
And then a couple service tools, you know, a screwdriver set Allen key and maybe a service wrench if we need. So obviously to do this commissioning process properly, we need to have the right amount of tools and the right tool so we can make sure that we get it dialed in perfect.
Why doesn't everyone do commissioning?
So why doesn't everybody do commissioning why? Why not all companies make this part of their process? The answer really does come down to cost. We have also found that other heating and air conditioning contractors ignore the commissioning process because it takes too long. It takes time for commissioning to ensure proper functionality of the equipment. You're not running off to another job to get paid more money for the day. That's really the difference between paying somebody to do it right or paying them per piece.
It also requires special tools, multiple tools that require the digital gauges and the manifolds and the meters. Everything that we showed you earlier to perform this commissioning process properly and to record the actual data that is required to make sure this equipment is running properly.
This digital manifold set with the hoses retails anywhere between $700 and $800. This gives very precise readings to properly set up and commission your new equipment. This gives you the best chance for the best performance and the most energy savings that you deserve from your new system. The old school analog sets are inexpensive. They cost about $120 to $140. They're less accurate than our digital manifold. They require extra steps and extra equipment that the technician may or may not have with them. That is all included into the digital manifold set.
So, by using the older analog set, if you don't have the right training and you don't have the extra equipment, pressure, temperature charts that are required, you're doing a disservice to this system because you cannot properly commission it without this information.
There's also more training. You're talking 57 points on a full system. If we're all out and you have the all the bells and whistles of everything that can be offered. Well, not all HVAC installers are trained properly or at all. So, the best training that they have typically is in your basic. It. Or from the word of the guy that's been doing it longer. Well, additional training is always needed to make sure that commissioning is done properly.
And finally, obviously it requires more labor, which is a higher cost. So some companies will meet this commissioning process because it gives lower estimates. It's an extra step. It's an extra cost. We believe that it's in your best interest overall to make sure we are doing the right things. We commission every unit that we install the day of install. Here at Fire & Ice we train all of our techs on our up to 57 point commissioning process here in our training center. They can then use this information that they've learned when they are in your home to perform your maintenance or installation.
So, we do this because we believe in doing what's best for our customers, and we know it's what's best for the equipment. So, there's no need to ever worry about it costing any extra money because it's included in our installation process.
What are the next steps?
So now that you know what commissioning is? Download our HVAC contractor checklist on our website and arm yourself with the knowledge to ask the right questions during your HVAC installation. If you have any questions or would like a free estimate, give us a call. We'll be happy to talk to you and walk you through our full process to ensure your home is getting the attention that it deserves. Thank you for watching, and we are looking forward to making your day better.