Back To Resources
Natural Gas Prices Are Increasing. Here's What You Can Do
Natural gas prices are on the rise. It's more expensive than ever to heat your home. We offer some cold-weather tips to help you save money on your fuel bills.
In the last quarter of 2021, we're facing double trouble when it comes to energy bills.
According to the U.S. Energy Information Administration: the "average U.S. household expenditures for all major home heating fuels will increase significantly this winter primarily because of higher expected fuel costs as well as more consumption of energy due to a colder winter."
The prices are expected to rise:
Propane: 54%
Heating oil: 43%
Natural gas: 30%
Electricity: 6%
Here's a look at the volatile prices of natural gas for 2021:
Henry Hub Natural Gas Spot Price (Dollars per Million Btu)
Jan Feb Mar Apr May June July Aug Sept
$2.71 $5.35 $2.62 $2.66 $2.91 $3.26 $3.84 $4.07 $5.16
The price has almost doubled from March 2021, and it's only going to rise. According to The Wall Street Journal, on Oct. 5, 2021, "U.S. natural-gas futures hit a nearly 13-year high at $6.31 a million British thermal units, bringing their advance for the year to almost 150%."
If that isn't bad enough, read what The Old Farmer's Almanac predicts: "This coming winter could well be one of the longest and coldest that we've seen in years," says Janice Stillman, editor of The Old Farmer's Almanac.

And the Ohio Valley is expected to be hit heavy with snow.
Well, swell. A cold, dark winter slip-sliding on snowy roads, and we'll pay significantly more to stay warm.
We can offer some advice.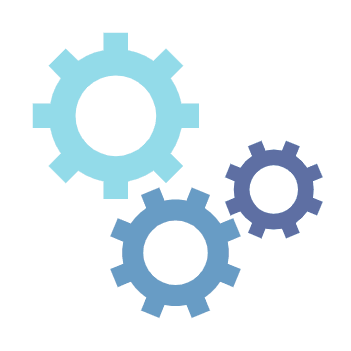 Fuel Bill Cost-Saving Tips
We can't do much about the piles of snow, but if you're feeling anxious about the upcoming winter's fuel bills, we offer the following tips concerning your electric and gas parts of the bill.
Check seals on windows and doors. Whether you want it to or not, cold air wants to get inside. Leaky windows and doors let the conditioned air seep out while the cold stuff seeps in. Plugging leaks can not only help you in the winter, they can also reduce your summer fuel bill, as they will keep inside where it belongs.
Fix leaky ductwork. If you take a thorough look at your entire duct system, leaks can usually be heard and seen. One little leak is making your system work harder than it was designed to do. Each leak diminishes the static pressure of the entire duct system. In a typical house, about 20 to 30 percent of the air that moves through the duct system is lost due to leaks, holes, and poorly connected ducts.
Turn down the heat, Yes, this is obvious, but a couple of degrees' change on the thermostat won't significantly affect the indoor temperature, but it will make a difference in your gas bill.
Whether your water heater is gas or electric, you can give it a break by adjusting its temperature downward, taking shorter showers, washing your clothing in warm - not hot - water, and fixing leaky faucets.
Basic tips for saving on electricity include adjusting your fridge and freezer temperatures, installing dimmer switches, and using smart power strips.
Schedule a tune-up for your furnace/heat pump. A little bit of TLC can help your HVAC run like it's supposed to. The better it runs, the warmer you'll stay, and your bills will thank you.
(Read more: Why Do I Need a Furnace Tune-Up Every Year? Pros of HVAC Maintenance)
Purchase energy-efficient appliances. Appliances come with two price tags: the purchase price and the cost of operating the product. Energy Star-certified appliances help consumers save money on operating costs by reducing energy use without sacrificing performance.
Can a New Furnace Help With Energy Costs?
As an HVAC company, we get lots of inquiries concerning that last tip. Consumers who are thinking about investing in a new gas furnace wonder if spending money on a unit that's high-efficiency is worth the extra cost.
Let's break it down:
Gas furnaces create heat, recycle what they don't use, and create waste. Standard-efficiency models use the heat and exhaust the rest because they have a single heat exchanger. High-efficiency furnaces have a secondary heat exchanger, use the waste in it, then finally exhaust what is left.
Functionally they will do the same thing; they can have a variable-speed blower, a two-speed, or a fixed speed on both. The difference is how many BTUs (BTU stands for British Thermal Unit) they need to do the job. (One BTU refers to the amount of energy that's required to increase the temperature of a pound of water by 1° F.)
Each can address comfort concerns, but the high-efficiency variety can soften the gas bill. It circulates more of the heat it creates. (It also happens to be better for the environment, because it discharges less waste.)
Furnace Efficiency and Cost
For furnaces, the metric for measuring efficiency is the Annual Fuel Utilization Efficiency (AFUE). This is measured on a scale of 1-100%. An AFUE of 80%, for example, means that 80% of the fuel in the system is being turned into usable heating energy for your home.
The highest-efficiency units on the market today generally run between 90-97%.
RELATED: How Efficient Is My Furnace? A Full Analysis
While efficiency rating isn't the only aspect of a system's total efficiency (which includes things like quality of installation and filtration), in general, higher efficiency means two things:
Higher initial cost
Lower long-term costs
Standard-Efficiency vs. High-Efficiency Gas Furnaces
Efficiency is measured by the ability of the furnace to produce warm air that is being used to heat your home, versus how much is being exhausted as waste. Furnaces are measured by a percentage of how many BTUs they use.
No gas furnace is 100% efficient. The higher the number, the more efficient it is. To be considered high efficiency, the rating needs to be between 90 and 98%.
The best high-efficiency furnaces are up to 98% efficient, whereas a standard efficiency is 80%.
The Trane XC95M, for instance, can get up to 97% efficiency. Not to be outdone, the Carrier Infinity 98 furnace (also known by its model name 59MN7) is 98½% efficient. These models are going to be the most efficient to heat your home, not only by definition but also in actual savings.
How Much Money Can You Save?
If you compare an 80% efficient furnace to a 96%, you will be saving 16 cents on every dollar. If the unit lasts 15-20 years, your investment will almost certainly pay off. But in practice, there are many factors that come into play.
Your savings will depend in part on what temperature you set your thermostat. For instance, if you have a high-efficiency furnace, but you set your thermostat at 67 degrees in the winter, your furnace won't run as much, and it's going to take you longer to recover the initial investment. Now, if you set it at 75 degrees, then it won't take quite as much time. The more you use it, the more savings it will produce.
But the exact savings are impossible to calculate. That's why no one should quote exactly what you're going to save because they have no idea. Savings can be proven through your gas bills, but the exact amount will vary.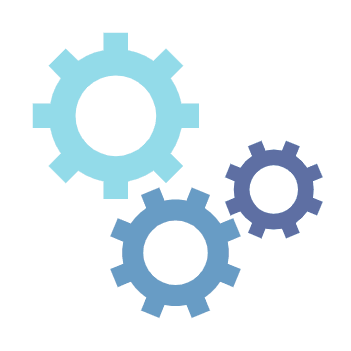 How Much Does a High-Efficiency Furnace Cost?
The prices for a high-efficiency furnace (90% and up efficiency)
Single-stage: $3,400 - $4,950
Two-stage: $4,300 - $6,550
Modulating (variable-speed): $6,250 - $7,600
This includes installation and related fees. It does not include ductwork or ventilation modification or indoor air quality add-ons, which won't be a part of every installation.
Yes, We Offer Financing
We have up to $1,200 in incentives on new equipment, and 0% financing up to 72 months for qualifying applicants. If you're interested in financing your purchase with Fire & Ice, we have multiple options available. You can click our financing tab.
Read more about furnaces:
Heat Pump vs. Furnace: Which System Is Right For You?
How Much Does a New Furnace Replacement Cost?
A Guide to High-Efficiency Furnaces (Savings, Environmental Impact)
We can't do anything about the weather in Columbus, Ohio, but we can offer services that can help you through the coldest days of the year. If you're interested in a tune-up, click below:
And if you'd like to take the first steps toward purchasing a high-efficiency furnace, we'd love to be your HVAC contractor. We look forward to making your winter better.