Back To Resources
Product Review: Rheem Classic (RA13NZ) Air Conditioner
Looking for a reliable and long-lasting HVAC system? Look no further than the Rheem Classic RA13NZ Air Conditioner. It's the perfect choice for homeowners who want to boost their home's energy efficiency without breaking the bank.
Investing in a new HVAC system is often compared to buying a car, and you wouldn't purchase a car without doing your due diligence of researching and test-driving the car. While you can't "test drive" an HVAC system, you can research and determine what kind of home comfort system best suits you, your home, and your loved ones.
Also, if you take time to research the different makes, models, and brands of HVAC systems, our residential sales professionals can suggest an entry-level, mid-range, and high-end option that fits your budget and your comfort needs.
One of these options provided will probably be a Rheem AC unit. The Rheem Manufacturing Company has been in business for almost a century, not to mention they are also the only HVAC brand that produces things other than heating and cooling systems. With their expertise, you can't go wrong when choosing a Rheem HVAC system.
In this article, we will be discussing the Rheem Classic RA13NZ Air Conditioner, along with its,

Benefits

Features

What HVAC equipment can be paired with it

Who is a good/bad fit for this unit

And technical specifications
Let's get started!
Benefits of Investing in a Rheem Single Stage A/C Unit
One of the most prominent benefits when investing in this AC unit is that it's a tried and true single-stage, entry-level air conditioner that's energy efficient, durable, and reliable. This basic unit also comes with peace of mind, increased energy efficiency, durable curb appeal, and a low sound profile.
Peace of Mind
Picture this: you spend a considerable amount of money on your new system, and it goes out on you; then what? Well, with a Rheem Air Conditioner, you don't have to worry about that! This HVAC system comes with one of the best 10-year conditional parts warranty in the industry.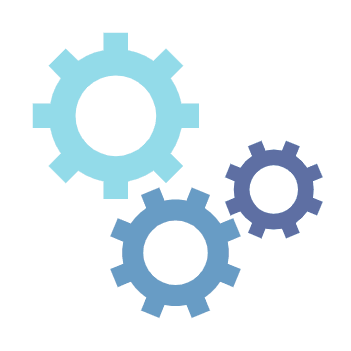 Under this warranty, Rheem will replace any part of the product that fails due to normal use or is defective. However, you must register your air conditioner within 90 days of its installation to be covered. You can register your Rheem product on the "Warranty Page" via their website.
Increased Energy Efficiency
Even though this system is single-stage, it is still recognized as an ENERGY STAR appliance and has a higher energy efficiency than comparable HVAC units. Its ability to have a higher efficiency rating is because of the surface area of the condensing coil, which in this system is only seven millimeters.
As a general rule of thumb, a system with a larger surface area for the condenser coil will improve the system's energy efficiency, which is why we've seen AC units getting bigger instead of smaller throughout the last decade.
Also Read: One-Stage, Two-Stage & Variable-Speed ACs: Differences & Benefits
Durable Curb Appeal
Not many homeowners see this as a benefit; however, if you reside in a neighborhood with an HOA, you know how persnickety they can be regarding your home's "curb appeal."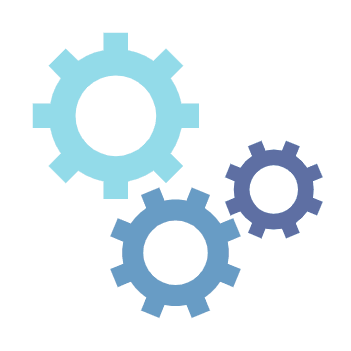 That said, this unit has curved louvered panels and corner posts that protect your HVAC system inside and out. Additionally, this unit has modern cabinet innovations with a corrosion-resistant composite base pan and a painted powder coat that will meet all of your HOA requirements.
Low Sound Profile
A correctly sized and measured air conditioner should barely make any noise, if any. Rheem understands that a quiet HVAC system is a happy HVAC system, which is why this model of AC was developed with acoustics in mind.
This unit comes with sound-damping features, such as a flan blade approach, a composite base pan, and an innovative compressor that lets homeowners enjoy added energy efficiency with quiet operation. In fact, this unit can go as low as 68 decibels, which is comparable to regular road noise.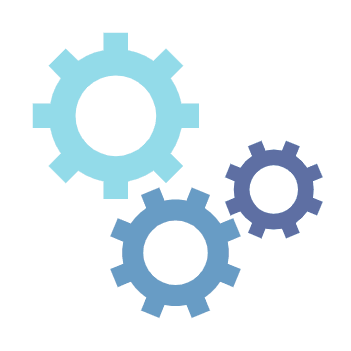 Features of the Rheem RA13NZ
This unit offers various features, including a 15.2 SEER, 12 EER, and Rheem's "PlusOnes." The PlusOnes is a part of Rheem's 360°+1 campaign, which guarantees a thorough evaluation of detail during every aspect of the production line to ensure customer satisfaction.
SEER2
This unit has a 15.2 SEER2, which HVAC professionals often compare SEER (Seasonal Energy Efficiency Ratio) to a car's MPG. This ratio measures the cooling efficiency of residential air conditioners and heat pump units, considering their adjustability and energy efficiency capabilities.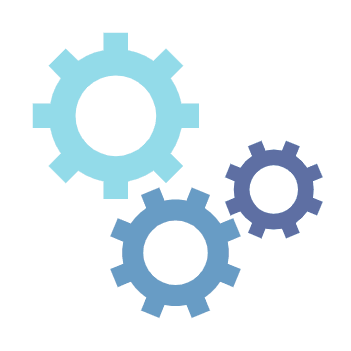 SEER2 is a more comprehensive measurement than the previous SEER calculation, adding factors like humidity and the home's location to the equation.
EER2
This air conditioner clocks in at a 12 EER2. The term EER stands for Energy Efficiency Rating, and it evaluates how efficiently an HVAC system operates under consistent conditions when the outside temperature is high or humid.
Moreover, the EER2 considers various temperatures that can exist in a specific climate, providing homeowners with a more accurate estimate of their AC or heat pump's energy efficiency, particularly when faced with changes in temperature over time.
PlusOne Expanded Valve Space
This valve space service is available in 3-inch, 4-inch, or 5-inch sizes. It offers HVAC technicians and installers a minimum working area of at least 27 square inches, facilitating easier access and maintenance of the system.
PlusOne® Triple Service Access
Rheem offers enhanced triple service access, which is achieved by using two fasteners, removable corners, and curved louver panels. Integrating these elements makes access to the internal components even more convenient and allows for an opening of about 15 inches.
Who Would Benefit From Investing in the RA13NZ?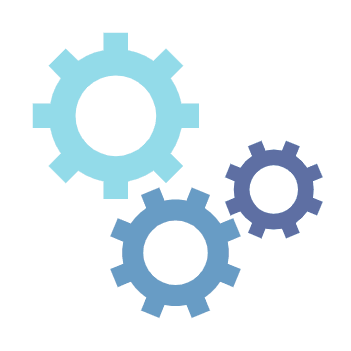 A homeowner that would benefit from investing in the Rheem Classic RA13NZ is someone who is happy with their current energy bills and the cooling power of their existing air conditioner. It would also benefit a homeowner if they don't have many comfort concerns, such as hot/cold spots or inconsistent temperatures.
On top of that, if you're a homeowner with a system that's already 15 years old, a new HVAC system, like the RA13NZ, would be a great unit to invest in. Not to mention, if your current unit is older, upgrading to a new system will improve your home's energy efficiency and lower your monthly utility bills.
However, it comes down to your personal preferences, how much energy efficiency is worth to you, and how much you're willing to spend on your comfort. While the RA13AZ is a little less expensive upfront than the RA14AZ, you will still reap the benefits of a new system.
Nevertheless, investing in a new air conditioning system with current SEER2/EER2 efficiencies, like the RA13NZ, would be considerably better than what a homeowner already has installed, especially if it's an older model.
Who Would Not Benefit From Investing in the RA13NZ?
Since this is a low-end, entry-level HVAC system, the type of homeowner that would not benefit from investing in this unit is someone who already has concerns with their current energy bills.
As previously mentioned, this unit is one of the more energy-efficient single-stage pieces of equipment on the market, so you would still see some energy savings when investing in this unit. However, our HVAC experts suggest investing in a higher-end HVAC system like the RA18AZ to get the most energy-efficient model, thus resulting in residential energy savings.
Another homeowner that would not benefit from this unit is someone in their forever/retirement home. If you want a system to last until your kids go to college, there is a better system for you, your home, and your loved ones. If this is the case, consider investing in the RA15AZ or RA14AZ.
Also, if your home suffers from inconsistent temperatures or hot/cold spots, in that case, purchasing a higher-end HVAC system can guarantee total comfort within your home for several years.
What HVAC Equipment Can Be Paired With the Rheem Classic RA13NZ A/C?
Surprisingly enough, almost any furnace (which, in the HVAC industry, we call the furnace the heart of your HVAC system) or air handler can work in tandem with this unit, even if they are different brands. One of the key factors to be aware of is that you could pair it with a Rheem unit that is EcoNet capable; however, you won't get the added benefits since it's not a communicating air conditioner.
Without a communication system, it wouldn't be able to "talk" to the thermostat to ask what it needs to keep the temperature at your optimal comfort level. Instead, you have to set it and forget it manually, or if you have a programmable thermostat, you can set it that way.
Indoor Air Quality Products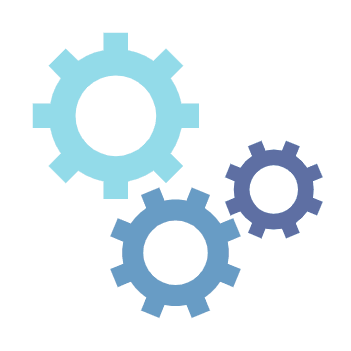 Other products that this AC system is compatible with are any induct air purification accessories, such as the REME HALO, HALO LED, Aprilaire Humidifier, or Dehumidifier. Below we are going to look at each of these products separately.
REME HALO
This indoor air quality accessory uses a mix of UV (ultra-violet) light and hydrogen peroxide vapor to purify the air within your home. The REME HALO sends the vapor into your home's air stream and throughout your ductwork. It effectively kills bacteria and other common airborne viruses (even the coronavirus) by attaching particles in the air or on a surface.
These particles are then trapped in your HVAC system's air filter, thus, making your AC more efficient at catching impurities, which is good news for you, your home, and your loved ones.
HALO LED
This advanced version of the REME HALO is specifically designed to use LED lights (instead of UV Lights) to cleanse every bit of air that circulates through your home's HVAC system, targeting the three main causes of indoor air pollution:
Particulates

Microbial

Gasses
According to the RGF Environmental Group, the Reme Halo-LED has a longer lifespan than the previous Reme Halo model; it operates in sync with your current HVAC system's blower motor, which increases your home's energy efficiency and uses an LED Light. Utilizing an LED light instead of a UV light eliminates ozone pollution, making it a win-win solution for you and the environment!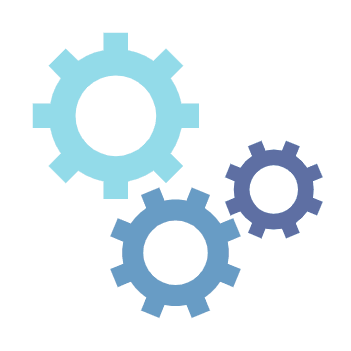 Aprilaire Humidifier
An Aprilaire Humidifier is one of the best whole-home HVAC accessories on the market. An Aprilaire humidifier can release up to 17 gallons of water into your airflow daily. Doing so helps preserve your home and items within it, such as wood floors or other furnishings that are susceptible to cracks.
On top of that, it can even improve your health by balancing the overall humidity within your home, which, in turn, can improve homeowners:
Sleep

Dry Skin

Reoccurring Nose Bleeds
Not to mention, investing in a whole-home humidifier can keep your humidity at a healthy percentage (typically between 40%-60%) and protect you and your loved ones against bacteria, fungi, dust mites, and airborne illnesses.
Aprilaire Dehumidifier
Another great indoor air quality accessory compatible with the Rheem Classic RA13NZ Air Conditioner is the Aprilaire Dehumidifier. Contrary to popular belief, your home can have too much humidity.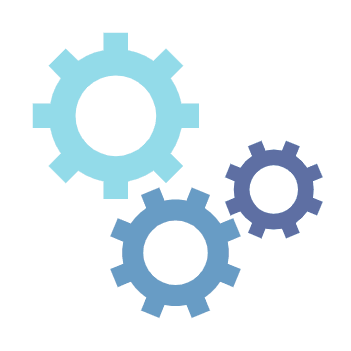 A home with too much humidity is susceptible to mold growth and enhanced spreading of allergens, not to mention if your basement is prone to flooding; this accessory is a great investment.
What Are the Technical Specifications of the Rheem RA13NZ A/C?
*Price: $6,069- $9,043
Cooling Efficiencies: 15.2 SEER2/ 12 EER2
EcoNet Enabled: No
Stage Operation: Single
Sound Rating: As low as 68 Decibels
Energy Star Rated: Yes
Condenser Coil: 7mm
Limited Warranty: 10 Years (Product Registration Required)
*This price is subject to change; contact your trusted Rheem comfort specialist to verify pricing*
Investing in the Rheem Classic RA13NZ Air Conditioner
Well, you reached the end of this article, and by now, we hope you have learned a thing or two about Rheem products, including their RA13NZ air conditioning system. Remember, everyone deserves superior comfort. That said, this unit gives homeowners the best of both worlds without burning a hole in their wallets.
Not ready to commit? No worries, we understand! Our experts suggest checking out the articles below to learn more about other comparable AC systems on the market.
Our sales professionals are ready to help you choose the right HVAC system for you, your home, and your loved ones.
Not looking to install a new air conditioning system? That's okay; at Fire & Ice, we want to equip our customers with the knowledge to make an informed and educated decision about their next HVAC systems.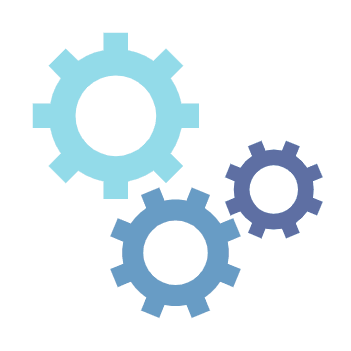 We also service all makes, models, and brands of HVAC systems, including furnaces, air handlers, heat pumps, and accessories. Click below to schedule your appointment to get the comfort you deserve from a top-of-the-line care HVAC contractor you can trust.
And remember, your TRUST is OUR business!