Back To Resources
Product Review: Rheem Classic (RP16AZ) Heat Pump
If you want to learn more about Rheems RP16AZ Heat Pump, you've come to the right place! This article will cover the features and benefits, what type of homeowner is a good/bad fit for this unit, what HVAC equipment/ accessories can be paired with it, and starting your HVAC journey with Fire & Ice.
You only realize how much work goes into keeping your home energy efficient while maintaining optimal comfort once you're a homeowner. In the HVAC world, Rheem has perfected a perfect synergy between them both.
Rheem is known for its cutting-edge technology, energy efficiency, and top-of-the-line performance. Investing in a Rheem Heat Pump, you are helping yourself and your loved ones stay comfortable all year-round while reducing your home's carbon footprint, greenhouse gas emissions, and monthly energy bills.
In fact, Rheem has a new campaign they started a while back called "A Greater Degree of Good." With this campaign and their sustainability initiative, Rheem plans on having zero waste when designing new systems by the start of 2025. That's a win for you and the environment!
Nevertheless, this article will focus on one piece of HVAC technology, the Rheem RP16AZ Heat Pump. This Heat Pump is a great mid-range heating and cooling unit that gives homeowners the best of both worlds regarding their overall comfort. This unit is energy efficient, reliable, and durable without breaking the bank.
To give you a better idea of this unit, in this product review, we will break down the benefits, features, what type of homeowner is a good/bad fit for this unit, what HVAC equipment can be paired with it, and its technical specifications.
Let's get started!
What Are the Benefits of Investing in a Three-Stage Heat Pump?
Well, when it comes to benefits, the Rheem Classic RP16AZ has its fair share, including but not limited to increased energy efficiency ratings or SEER2, EER2, and HSPF2, a three-stage compressor, and its EcoNet enabled. Don't fret if these terms look like something out of an HVAC handbook; we'll get more into each in the following section.
Increased Energy Efficiency
This HVAC unit comes with increased efficiency in all ratings used to signify a system's energy efficiency, including:
SEER2: 17

EER2: 10.4

HSPF2: 8.1
That said, unless you're an HVAC professional, you may wonder what each efficiency rating means. Well, I'm glad you asked. Let's dive deeper into each term individually.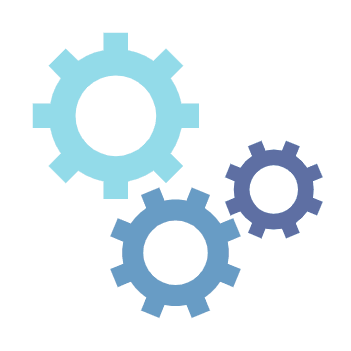 SEER2: is an acronym for Seasonal Energy Efficiency Ratio, and the "2" signifies that it's the second version of this measurement.
This calculation considers several factors, such as the unit's adjustability, energy efficiency at different temperatures, humidity levels, and even your home's location, which can lead to increased energy savings.
Many HVAC professionals compare a system's SEER2 to a car's miles per gallon. Thus, the higher the rating, the more energy efficient your air handler will likely be. It's important to note that all air handlers in the Northern region (like Ohio) must have a minimum SEER2 of 13.4 or higher.
EER2: stands for Energy Efficiency Rating, which measures the consistent efficiency of an HVAC unit when the outdoor temperature is high or humid. The "2" in EER2 indicates the second version of this measurement.
It also considers varying temperatures in specific climates, which gives homeowners a more accurate indication of their Heat Pump's energy efficiency over time and between temperature changes.
HSPF2: is an acronym for Heating Seasonal Performance Factor, which is, again, on its second version. Nevertheless, its main goal is to enhance your home's energy efficiency by ensuring your heat pump operates with the smallest energy consumption possible.
Keep in mind that opting for an HVAC unit with a higher HSPF2 rating can lead to reduced monthly utility bills, benefiting both the environment and your wallet.
Related Content: SEER2, EER2, HSPF2: The Next Generation of HVAC Energy Efficiency
Three-Stage Heat Pump
A three-stage HVAC unit typically has a variable speed operation between 40% to 70% or true 100% capacity. HVAC experts categorize this unit as in the variable speed family since it technically has multi-stages; however, it is not a true variable speed.
Nevertheless, this unit is a good mid-range option, providing increased energy efficiency and comfort. Not to mention, Rheem is known for the reliability and dependability of its heating and cooling units.
What's the Difference Between a Three-Stage and Variable Speed/Modulating HVAC Unit?
While we're on the topic of a three-stage heat pump, it's important to know the difference when comparing it to a variable-stage HVAC system, mainly because it could be the one thing coming in between you and the comfort of your home.
Simply put, instead of having one stage (on or off) or two stages (a high and a low), a three-stage heat pump has a low, medium, and high stage to help homeowners achieve total comfortability.
Whereas a variable-speed HVAC system has "various" or more than three stages (it could be hundreds), it can run and keep your home comfortable while being more energy efficient.
However, a variable speed HVAC system is typically for a homeowner who is concerned about their current heating and cooling systems, such as hot/cold spots or inconsistent temperatures throughout their home. That said, if you want to improve your residential HVAC system but don't need the latest, greatest, and most expensive system, this unit is a great compromise.
EcoNet Enabled
Another wonderful feature of the Rheem RP16AZ heat pump is that it is EcoNet enabled. EcoNet is Rheem's version of a smart thermostat, which goes above and beyond any other HVAC smart thermostat on the market.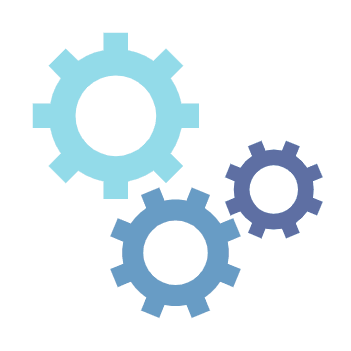 When you invest in an EcoNet Smart Thermostat, it comes with several benefits, including but not limited to the following:
Air Filter Monitoring: This feature removes the guesswork when replacing your HVAC filter by reminding you to change it and keep your residential HVAC system at peak performance with high energy efficiency.
Auto-Changeover: Do you worry that you'll wake up extra hot/cold in the morning because you forgot to switch your thermostat from heat to cool or vice versa? Well, this smart thermostat can switch between heating and cooling automatically to give you, the homeowner, peace of mind without even a second thought.
Integrated Air & Water: If you have a Rheem HVAC system and water heater, this thermostat is right up your alley. The EcoNet is the only smart thermostat in the heating and cooling industry that is smart enough to control two home appliances.
Not to mention, it has built-in Wi-Fi, a 4.3-inch LCD screen, vacation monitoring, and it's integrated with Amazon's Alexa, a seven-day programmable schedule, a motion sensor, and five operating modes: heat, cool, auto, emergency heat, and fan-only.
What Are the Features of the Rheem RP16AZ?
The Rheem RP16AZ has extra features called "PlusOnes." These PlusOnes are part of Rheem's 360°+1 campaign, which promises to evaluate every detail inside and out at each step of the production line to ensure customers are taken care of - plus one, which includes the following:
PlusOne Variable Speed Twin Rotary Compressor & Inverter Drive: This feature allows for variable speeds from 40% to 70% of its total capacity or 100% if installed via line voltage with Rheems EcoNet Smart Thermostat. This feature provides homeowners with detailed temperature management, improved humidity control, and increased energy efficiency.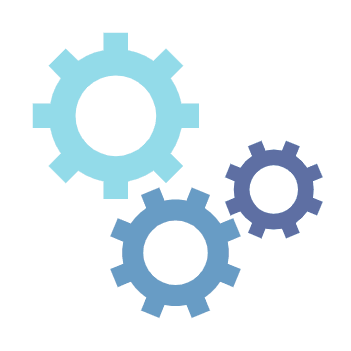 PlusOne Expanded Valve Space: This service valve space comes in 3-inch, 4-inch, or 5-inch sizes, and it provides HVAC technicians and installers with a working space of at least 27 square inches, making it easier for them to access and work on the system.
PlusOne Triple Service Access: Rheem has the industry-leading corner service access with two fasteners and removable corners. Their curved louvered panels make the access about 15 inches wide.
PlusOne Diagnostics & Bluetooth Connectivity: Last but certainly not least, this feature includes improved connectivity with the Rheem Contractor and EcoNet apps, along with built-in technology that makes setup, monitoring, troubleshooting, and repairing this unit a breeze.
Overall, each of these PlusOnes helps hold your HVAC contractor and Rheem accountable for their services and the level of inspection they provide. In short, these features help residential homeowners have peace of mind, precise comfort, quiet operation, and reduced gas emissions from their residential heating and cooling system, which is a win for you, the environment, and your wallet.
Equipment Paring with the RP16AZ Rheem Heat Pump
More often than not, when choosing an HVAC unit, you'll want to ensure that the heat pump you invest in will work in tandem with your other HVAC equipment, such as a gas furnace or air handler.
The best air handler to be paired with the Rheem RP16AZ Heat Pump is the Rheem Endeavor RHMVZ. This unit is also EcoNet enabled and has an energy efficiency of up to 18+ SEER2, which is one of the highest in the current HVAC industry.
On the other hand, you could invest in the R802V since it has a standard efficiency rating, and it is typically one of the best fits for homeowners because it has two-stage operation and variable speed blower motor technology.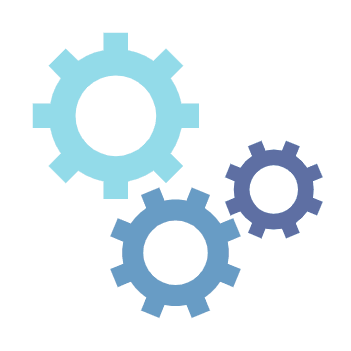 However, if you live in a state with all four seasons, like Ohio, it may be worth investing in a gas furnace in addition to your heat pump, which in the heating, ventilation, and air conditioning world, we call this a dual fuel system.
What Is a Dual Fuel HVAC System?
A dual fuel system uses both energy sources, a heat pump, and a furnace, to heat your home. Most of the time, when we come across a homeowner who wants to invest in a dual fuel system, it's when they already have a propane heater but want to shift more to a greener home and cut down propane costs, thus, saving homeowners money while reducing their carbon footprint and greenhouse gas emissions.
Also, suppose you have solar panels; if that's the case, you can use the energy from your solar panels to run your heat pump, which is good for you and the environment!
Remember, with a dual fuel application; you would want to invest in a high-efficiency furnace; that said, our HVAC professionals suggest the R98MV or R962V. That said, you will maximize your savings when paired with an energy-efficient furnace.
It's also worth mentioning that some of these units, like the Rheem Prestige RP18AZ, have tax credits if it's over an 8.2 HSPF2, which, if you're in your forever home, is something to consider.
This heat pump is also compatible with any indoor air quality accessories, such as the REME HALO, HALO LED, Aprilaire Humidifier, or Dehumidifier.
What Type of Homeowner Is This Unit a Good Fit For?
When determining the right HVAC equipment for you, your home, and your loved ones, it's reassuring to know that the HVAC unit you invest in is a good fit for families and homes like yours.
This heat pump unit is ideal for a homeowner who suffers from hot/cold spots or inconsistent temperatures. On top of that, if you're a budget-conscious homeowner that wants to get the most bang for your buck, this unit will provide the best comfort and efficiency at a lower cost without jeopardizing its value.
Furthermore, if you are a homeowner residing in your forever home (or one you'll be in for the next 10 to 15 years), this is a great HVAC unit to invest in. Keep in mind it may be more of an upfront cost; however, you will quickly see the return on your investment by having a unit that is energy efficient, reliable, and easy to use.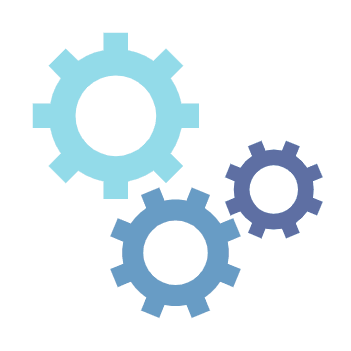 What Type of Homeowner Is This Unit a Bad Fit For?
Now that we've covered who is a good fit for this unit let's talk about what type of homeowner would be a bad fit for the Rheem RP16AZ. Before we begin, remember that everyone deserves comfort within their home.
That said, there isn't a "bad fit" for this unit; however, if you're a homeowner that is budget conscious, the basic Rheem Classic RP14AZ will get the job done. This unit is something to consider if you're not willing to dish out the extra money for a higher-end heat pump.
The RP16AZ can be a bad fit for homeowners that don't have any temperature concerns, such as hot/cold spots, inconsistent temperatures, or if a homeowner is happy with the way their current HVAC system is conditioning their home, then you might need a simple upgrade, such as a unit that meets the new minimum standard for heat pumps of at least a 13.4 SEER2.
As a bonus, upgrading your heat pump will increase your home's energy efficiency, heating/cooling, and comfort while decreasing your home energy bills.
Technical Specifications of the Rheem RP16AZ
Cooling Efficiencies: Up to 17 SEER2/ 10.4 EER2

Heating Efficiencies: Up to 8.1 HSPF2

EcoNet Enabled: Yes

Stage Operation: Three

Condenser Coil: 7mm

Sound Level: As low as 60dB, which is comparable to the sound of a normal conversation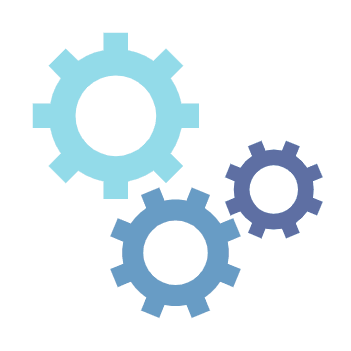 Buying a Rheem Heat Pump in Columbus, Ohio
Whew! That was a lot of information, but we hope this has shed some light on whether the Rheem RP16AZ is right for you, your home, and your loved ones. Overall, the Rheem Manufacturing Company has some of the best makes, models, reviews, and HVAC technology throughout the United States.
Nevertheless, investing in a home comfort system is a considerable investment, and we want you to have everything you need to make an educated and informed decision regarding your next HVAC system.
If you have questions regarding our other heat pumps or the installation or repair of different HVAC equipment like an air conditioner, furnace, air handler, or indoor air quality products, check the zip code locator below and start your HVAC journey with Fire & Ice.
We look forward to serving YOU!