Back To Resources
Product Review: Rheem Endeavor (RH2TZ) Air Handler
Rheem is known for its HVAC systems' longevity, reliability, dependability, and the Rheem Endeavor RH2TZ Air Handler is no different. This system is perfect for homeowners that want their homes to be more energy efficient without breaking the bank. Keep reading to learn more!
If you aren't an HVAC professional or don't own a traditional gas furnace, chances are you've probably never heard of an air handler (known by Carrier as a Fan Coil). If not, don't worry; that's what this whole article is about!
Before we continue, it's important to note that an air handler and a heat pump work in tandem to provide your home with conditioned (warm or cold) air. That said, both are needed to keep your home at your optimal comfort level.
In the hotter months of the year, the air handler is responsible for "handling" the conditioned air and distributing it evenly throughout your home. Similarly, in the winter, your air handler also houses your indoor coils and distributes the warm-conditioned air throughout your home via ductwork.
An air handler is comparable to a furnace in several ways, including some of the same parts and pieces, such as
An evaporator coil

Blower motor

Air filter
While an air handler doesn't "technically" have as many moving parts as a traditional gas furnace or heat pump, the blower motor can still get worn out just as quickly, especially since it's used most of the year.
Nevertheless, if your air handler or other HVAC equipment is over 15 years old, the Department of Energy (DOE) and product manufacturers, like Rheem, suggest investing in a new air handler. However, if yours is still kicking and you're unsure if you should bite the bullet and purchase a new air handler, the following are signs that it needs replacing:

Increased monthly utility bills

Hot and cold spots throughout your home

A decrease in airflow

Odd sounds are coming from your air handler

High humidity levels (typically over 60%)
At Fire & Ice, we have sold thousands of products that regulate air temperature and quality, including heating, cooling, humidifying, and dehumidifying options. Among these products, the Rheem Endeavor RH2TZ is often overlooked, but if you own an air handler, it plays a crucial role in your home's overall comfort.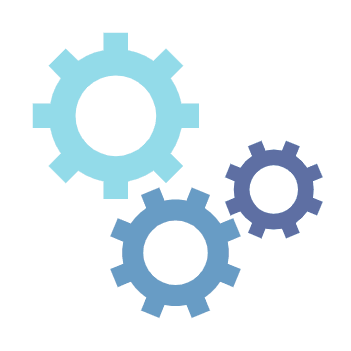 This article aims to increase your understanding of this product and how it could benefit you. That said, we will cover the Rheem RH2TZ Air Handler's benefits, features, what other HVAC equipment you can pair with it, what type of homeowner is a good/bad fit for this unit, and its technical specifications.
Let's get started!
What Features Does the Rheem RH2TZ Air Handler Offer?
As far as features go, this HVAC unit has a ton that almost any homeowner would be proud to have, such as
Constant Torque Motor (ECM)

Flexible Four-Way Design

Factory Installed "N" Indoor Coil
If some of these terms look like a foreign language, it's understandable since you're probably not an HVAC installer or technician. Nevertheless, when investing in a new HVAC system, you should have all the facts first.
In the HVAC industry, this is crucial in order to make an educated and informed decision. Let's dig deeper into each feature's meaning for a homeowner like yourself.
Constant Torque Motor
When it comes to understanding the inner workings of an air handler, it can be easy to feel overwhelmed. Nevertheless, one important aspect to familiarize yourself with is the concept of a constant torque motor.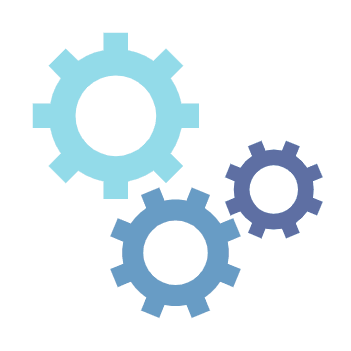 Essentially, this type of motor is an ECM (electronically commutated motor) that comes with an integrated control board designed to maintain a programmed torque, which in turn determines the speed of your air handler.
On top of that, it provides your HVAC system with enhanced SEER2 (seasonal energy efficiency rating- this concept will be explained in more detail in the following sections) performance. However, it's important to note that the Torque/ECM programming is specific to each air handler type and can only be completed by the manufacturer during production.
Flexible Four-Way Design
This unit has a four-way versatility, which makes this unit adaptable in many (if not all) homes. It can be converted into an upflow, downflow, horizontal left, and right applications. Not to mention, Rheems Air Handlers typically have short bodies, so they can fit in tight spaces, such as a utility closet or attic, without having to be retrofitted.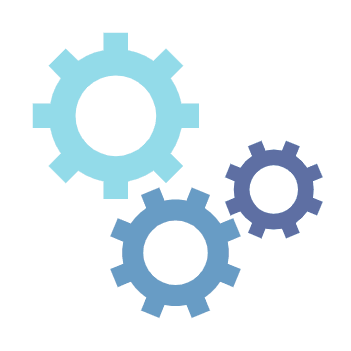 Factory Installed N-Coil
When it comes to coils, especially in air handlers, they are typically categorized by their shape, and in the HVAC industry, you either have an N-Coil or A-Coil.
In this article, we will only focus on an N-Coil (sometimes called a Z-Coil, depending on which way your air handler is installed, see picture above) is exactly what it seems, an evaporator coil that is shaped like the letter "N" (or Z). These coils have three separate panels, each with refrigerant passages and fins combined in a zig-zag formation.
That said, it's important to note that all evaporator coils, regardless of shape, produce condensation. Because of this, all N-Coils are installed with a condensate pan to catch the condensation, which then makes its way outdoors. As a result, you won't have any build-up of mold or mildew stuck in your HVAC system and distributed throughout your home.
Benefits of Investing in the Two-Stage Rheem Endeavor RH2TZ Air Handler
This unit has several benefits for homeowners when they choose this unit for their home comfort, including increased energy efficiency, quiet operation, optimal comfort, and peace of mind performance.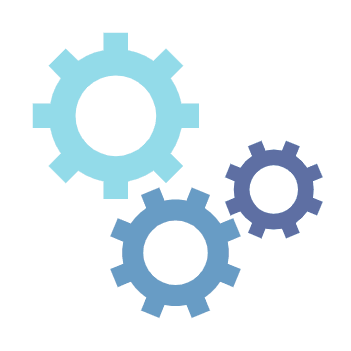 Increased Energy Efficiency
The Rheem Endeavor RH2TZ has a SEER2 of up to 13.4- 14.3. At this point, you're probably wondering what a SEER 2 is, and rightfully so. In short, SEER is an acronym for Seasonal Energy Efficiency Ratio, now in its second version, hence the "2."
A SEER2 will take more into account than the previous calculation, such as the unit's adjustability, energy efficiency capabilities (at various temperatures), humidity levels, and even your home's location, leading to more energy savings.
You can think of your HVAC system SEER2 as a car's miles per gallon; generally, the higher the SEER2 rating, the more energy efficient your air handler will be. Nonetheless, all air handlers in the Northern region must have a minimum SEER2 of 13.4 or higher.
Quiet Operation
If your residential air handler is making noises louder than a washing machine, it's best to have a professional take a look. The loud noises could be due to one of three things:

Poor Installation

It wasn't sized correctly (ex: There wasn't a

Manual J Load Calculation

performed)

Your air handler is on the fritz
However, if sized and installed correctly, the cabinet of the Rheem RH14AZ provides homeowners with a durable and reliable piece of HVAC equipment. It is installed with an inch of foil-faced insulation, giving homeowners one of the quietest air handlers on the market.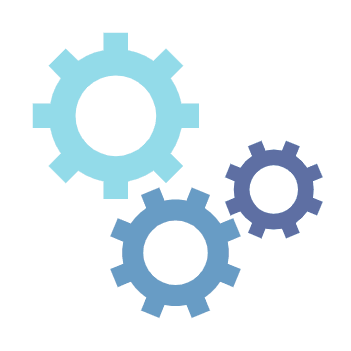 Optimal Comfort
This two-stage HVAC unit is made with a homeowner's overall comfort in mind. A two-stage modulating unit will operate between 60% and 100% of its total capacity, depending on what you have it set to.
Contrary to popular belief, a system that runs at 60% of its capacity will be more energy efficient, despite the longer runtimes. It provides homeowners a steady stream of conditioned airflow to maintain their optimal comfort level while ensuring humidity control.
Peace of Mind Performance
When you invest in a Rheem HVAC system, like the Endeavor RH2TZ Air Handler, you're covered by one of the best warranties in the heating and cooling industry. This unit comes with a 10-year limited parts warranty, giving you, the homeowner, peace of mind.
This warranty states that "Rheem will furnish a replacement for any part of this product which fails in normal use and service within the applicable periods stated, in accordance with the terms of the limited warranty." However, to ensure your protection, you must register your new HVAC system within the first 60 days of installation.
What Type of Homeowner Would Benefit from the Rheem RH2TZ?
A homeowner who wants the best of both worlds without breaking the bank would benefit from investing in this unit. Despite this unit being "budget-friendly," it's still a good, reliable, and durable HVAC system.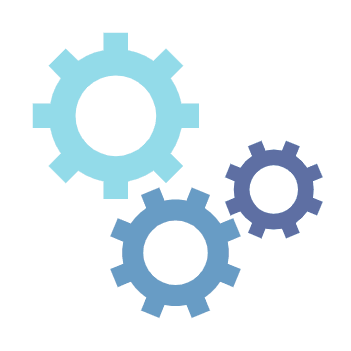 Or, if you currently have a propane furnace and want to move to a more energy-efficient electric HVAC system, this unit would be a good starting point.
Remember, this unit does not come with all of the bells and whistles of an air handler with a higher efficiency; nevertheless, it's a good workhorse and will be a product you can rely on for several years.
What Type of Homeowner Wouldn't Benefit from the Rheem RH2TZ?
On the other hand, this HVAC unit wouldn't benefit a homeowner with comfort concerns, such as hot/cold spots or inconsistent temperatures. Not to mention, if your home comfort system is beginning to hike up your monthly electric bills, more often than not, it's outdated.
If this is the case, our knowledgeable and friendly technicians suggest investing in a higher-end air handler like the Rheem Endeavor RHMVZ. This unit has an energy efficiency rating of 18+ SEER2, and it's EcoNet enabled, so you can closely monitor where your energy is being used.
What HVAC Systems and Accessories Can I Pair with the Rheem RH2TZ?
Let's say you already have this air handler and you're looking for a heat pump or air conditioner that would work in tandem with this Rheem model air handler; in that case, our knowledgeable and friendly HVAC professionals suggest pairing this unit with the Rheem Endeavor Line Classic Series Heat Pump RP14AZ, the RA13NZ Endeavor Line Classic Series iM Air Conditioner, or the RA14AZ Endeavor Line Classic Series iM Air Conditioner.
On top of that, any of our additional accessories like the induct air purifiers like the REME HALO, HALO LED, or an Aprilaire Humidifier or Dehumidifier will also work with this system. Check out the review video below to determine if the REME HALO is a good fit for you, your home, and your loved ones.
It is worth mentioning that you can purchase an EcoNet Smart Thermostat to go with this unit; however, since this is not a communicating system, you will not get the added benefits it provides, like the streamlined service call or system alerts feature; nevertheless, you can still use it as a regular smart thermostat to achieve perfect indoor comfort.
Technical Specifications of the Rheem Endeavor RH2TZ Air Handler
Configuration Type: Downflow, Horizontal Left, Horizontal Right, Upflow
Stages: Two-Stage
Energy Efficiency: Up to a 13.4- 14.3 SEER2
Fuel Type: Electric
Motor Type: Constant Torque ECM
Coil Type: Factory-installed indoor N coil/ all aluminum
Cabinet Air Leakage: Less than 2%
Limited Warranty: 10-Year Conditional Parts (product registration is required)
Purchasing a Rheem Air Handler in Columbus, Ohio
Overall, the Rheem Manufacturing Company has proven time and time again that they are one of the premium brands in the HVAC industry. Rheems HVAC units bring homeowners superior, reliable, and dependable comfort without breaking the bank. On top of that, they are taking epic strides to help keep our earth green through their sustainability efforts.
In fact, they recently started their "A Greater Degree of Good" campaign, which included their 2025 goal of designing HVAC and other home appliances with zero waste. If you want to learn more about their sustainability efforts, you can read more about it here.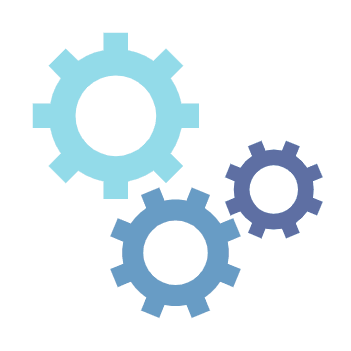 Don't worry if you're not in the market for a new air handler just yet; we also provide air duct cleaning services along with installing, repairing, and maintaining all HVAC equipment, including air conditioners, gas furnaces, heat pumps, indoor air quality products, and of course, air handlers.
Are you ready to start your heating and cooling journey with Fire & Ice? If so, use the zip code map below to confirm you're in our service area, or you can click the buttons below to schedule a service or a free estimate.