Trane XC80 Furnace Review
What furnace should you get when it's time to replace your existing one? There is a lot to choose from, each tailored to homeowners' wants and needs.
You're thinking about making an investment in your home's comfort that should last for 15-20 years. Arriving at the right answer matters. After all, you don't want to spend those years regretting your decision.
We install a lot of Trane XC80 furnaces because it's the "right" answer for many of our customers. This article is to help you find out if it's right for you. Our goal is to provide comfort, and we believe the XC80 can deliver.
This article will also help you decide if it isn't for you. We want you to have the best fit for your needs, and not every home is built the same.
In our review of the Trane XC80 furnace, we'll discuss:
What are the specifications of the Trane XC80 furnace?
What are the features of the XC80 furnace?
What are the benefits of a two-stage furnace?
What is the advantage of a variable-speed blower motor?
What are the benefits of a communicating furnace?
Who should consider an XC80 furnace?
What does a Trane XC80 furnace cost?
And finally, what are the next steps?
Specs of the Trane XC80 Furnace
ComfortLink™ II communicating capability
Communicating user interface
Variable-speed blower motor
Two-stage gas heat
Heavy gauge, two-tone powder-painted cabinet
Increased dehumidification with Comfort-R™
Durable silicon nitride hot surface igniter
Multi-port, in-shot burners
One-piece aluminized steel heat exchanger with no welds
24-volt fuse to protect controls
Insulated cabinet for quiet operation
Convertible to horizontal, left, or right, meaning it can be installed in various configurations
Compatible with Energy Recovery Ventilator, humidifier, and air cleaner
Rated up to 80% AFUE
Comparing the Trane XC80 Furnace
See how the Trane XC80 Furnace stacks up to other comparable units.
Product
S9B1
59SC5
XC80
59SP5
XV80
Brand
Trane
Carrier
Trane
Carrier
Trane
Efficiency (AFUE)
92.1
up to 96.5
80
up to 96.5
80
Blower Motor
ECM Multi-Speed
ECM- Multi Speed
Variable
ECM-Multi Speed
Variable
Gas Valve
1 Stage
1 Stage
2 Stage
1 Stage
2 Stage
Humidity Control
No
No
Yes
Yes
Yes
Sound Insulated
No
No
Yes
Yes
Yes
Cabinet Air Leakage
> 2%
< 2%
< 2%
Communicating
No
No
Yes
No
No
Outside Two-Stage
Unit Compatible
Yes
Yes
Yes
What Are the Features of the Trane XC80 Furnace?
The Trane XC80 furnace is intuitive. Using ComfortLink™ II technology, the XC80 works with other system components to learn about your lifestyle and provide customized comfort and efficiency.
The XC80 also features a variable-speed fan motor that enhances airflow and boosts comfort year-round. If you deal with temperature spikes in your home, uneven temperatures between floors, hot and cold spots, and/or airflow issues, the XC80 may be able to help.
It is a standard-efficiency furnace that has an AFUE up to 80%. That means that 80 cents out of every dollar go toward heat, while 20% is exhausted as waste.
It has two stages of heat and a variable-speed blower motor. If you have or want a variable-speed outdoor air conditioner or heat pump, you need a variable-speed fan on the furnace as well. The XC80 is one such unit.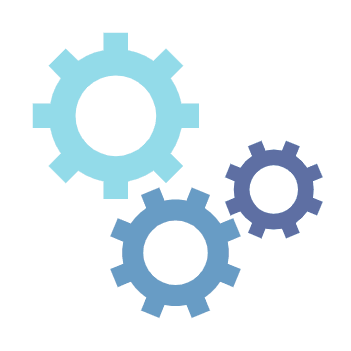 What Are the Benefits of a Two-Stage Furnace?
The classic furnace unit has two settings: ON or OFF. This is a single-stage furnace.
Two-stage furnaces have a secondary setting that's usually 60 or 70% of the maximum heating output (measured in BTUs, or British Thermal Units).
Why does this matter? After all, will one additional setting really make a big difference? As it turns out, yes.
The first advantage is that it can reduce the number of times your furnace has to start and stop. This will save wear and tear on various parts. Over many years, this can add up, and can result in needing fewer repairs. It might even prolong the furnace's lifespan. This also allows the unit to run longer, resulting in better-conditioned air, which will go a long way toward eliminating uneven temperatures.
Second, do you always need 100% heating capacity? For most of us, the answer is no. For example, a typical autumn evening here in Ohio could dip down to 40 degrees, and you might want to heat your home. However, the amount of heat needed to stay comfortable will be a lot less than during a 10-degree February cold snap.
These are the perfect times for that lower stage, which will provide the right amount of heat without going at full blast. When it's running at partial capacity, it means the system is using fewer BTUs, which means greater efficiency and less money is being spent on heat.
The first stage operates most of the time and runs at a fraction of the furnace's full capacity. When the temperature outside becomes extremely cold and the first stage is not sufficient to heat your home, the second stage kicks on to provide the additional heat.
What Is the Advantage of a Variable-Speed Blower Motor?
A variable-speed blower motor runs at different speeds to precisely control the flow of heated or cooled air throughout your home. Better airflow control means a better balance of temperature and humidity. In the summer, your upstairs temperature and humidity level will come closer to matching your downstairs level.
Using advanced technology, this furnace constantly monitors the data coming from your heating and cooling system, and automatically makes adjustments necessary to meet your comfort needs. It varies the amount of circulated air, compensating for factors such as dirty filters by increasing the fan speed.
As a bonus, a variable speed motor gradually ramps up to full speed. This eliminates the sudden, noisy blast of air that's associated with standard furnace motors. This also reduces stress on the hardware.
Read more: Single-Stage, Two-Stage, and Variable-Speed Furnaces: Differences and Benefits
What Are the Benefits of a Communicating Furnace?
The various parts of your HVAC system have to work in conjunction. If you have an indoor system that moves the air, but can't adjust its fan speed to match the outdoor unit that has multiple levels of capacity, you're not going to get the full benefit of that outdoor unit.
You have to have a system that can fully communicate with each piece to do what it needs to do. During the summer your AC can dehumidify the entire house and keep a nice, steady cooling. Sometimes you just need a little bit of conditioned air in the house. If the fan is running at full speed, you're not going to get the same result. Your air conditioner/heat pump and furnace will work back and forth to make sure that they speed up and slow down together so that they can keep that ultimate goal of 50% humidity and ½ degree difference in temperature from the thermostat.
The result is ultimate comfort. This system is going to keep the temperature and humidity about as stable as you're going to get.
If the furnace and the AC/heat pump don't communicate, your system goes from 700 stages to two, which is a waste of great functionality and money. And the warranty won't cover the outdoor unit because it won't rate.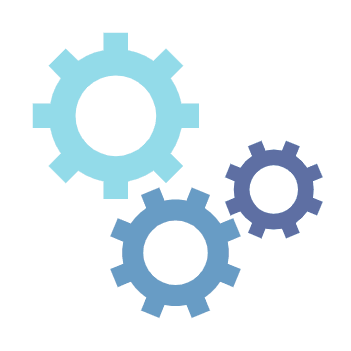 Who Should Consider an XC80 Furnace?
Homeowners who would benefit most from an XC80 are those with hot or cold spots and/or inconsistent temperatures throughout the house.
If you go from a traditional, single-stage system to a variable-speed, communicating system, a lot of the deficiencies in the house can be remedied because your HVAC system is conditioning the air more often. For instance, your AC may not need to cool the inside anymore, but if the humidity is still an issue, it can keep conditioning the air without decreasing the temperature.
You also need to have a Trane thermostat with communicating capability. A Trane 850 or 1050 is recommended. They both have Wi-Fi that allows for remote monitoring and control, and they work with Nexia home automation, too. Trane's digital, programmable thermostats give you precise temperature control and allow you to program your heating and cooling requirements depending upon your daily activities and schedule.
A thermostat that's a different model or doesn't have communicating capability won't be able to operate this furnace.
On the other hand, if you're happy with the temperature of your home in the winter as well as the humidity level in the summer, and don't feel that a communicating system is right for you or is out of your budget, then the XC80 is probably not a good fit. You should definitely look at other options if your outdoor unit doesn't have communicating capability and you're not interested in upgrading it.
What Does a Trane XC80 Furnace Cost?
We need to consider three categories of prices because you might have to invest in two HVAC units (for example, a furnace and an AC, or a furnace and a heat pump) to satisfy the communicating capabilities.
The Trane XC80 costs between $4000-$5500. An air conditioner with communicating functionality costs $8000-$12,000; a heat pump with communicating functionality runs $9000 - $13,000. This includes installation and related fees. It does not include ductwork or ventilation modification or indoor air quality add-ons, which won't be a part of every installation.
Take the Next Steps
Your money is your own, and your home is your own, which is why the ultimate decision on a new furnace should be yours alone. However, an experienced HVAC partner - one that's interested in presenting options and educating you on each, rather than simply making a sale - can help you in that decision.
RELATED:
The Complete Guide to Home Furnaces
How Much Does a New Furnace Replacement Cost in 2022?
If you're ready to sit down and have that talk, we'd love to be invited to the table with you. If you're in or near Columbus, OH, fill out the service area checker below to get started.
Learning Center
Explore our learning center. It's a comprehensive section focused on answering your questions, providing detailed information, and tips that will improve buyer education when it comes to your home's HVAC system.
results found for ""