Best HVAC Companies in Westerville, OH
At Fire & Ice, we want our customers to be as informed as possible, even about our competitors. So we've compiled a list of Westerville, OH companies with good reputations to help homeowners choose one that's right for them.
Best HVAC Companies in Westerville, OH
If you're in the market for HVAC services, whether you're looking to buy a full heating/cooling system or just a repair, you're probably looking for a single resource that lists the most prominent HVAC companies in Central Ohio.
As a locally-owned company, we've been serving Westerville, Ohio for years but we are often asked our opinion of other companies.
Because we believe strongly in answering the questions we are asked, we put together the following list of six of the most prominent HVAC companies that service Westerville, OH, in no particular order.
As you vet the various companies, please remember that although choosing a good company is essential, it is only half of the equation. The local HVAC company with whom you will actually do business is responsible for properly installing HVAC equipment as well as providing exceptional service.
It's essential that you choose an HVAC partner who will go out of their way to make sure they're doing each step, and not cutting corners to save themselves time or money.
Here at Fire & Ice, we like to keep our customers informed of their options.
And while we believe in our expertise and workmanship, that doesn't mean we're the right fit for every homeowner.
CARE Heating and Cooling
CARE Heating and Cooling was founded by Mike Wiens, and has an A+ rating with the Better Business Bureau.
Dor-Mar Heating and Air Conditioning
Dor-Mar Heating & Air Conditioning has offices and service technicians available throughout the metro Columbus, Newark and Zanesville areas.
Logan AC & Heat Services
The Logan family founded Logan AC & Heat Services in the Miami Valley area in 1969. The Logans sold Logan AC & Heat Services to current-owner Jim Meyer in 2002.
Today, Logan AC & Heat Services is located in Dayton, Columbus, and Cincinnati.
Sears Heating & Cooling
Sears Heating & Cooling was founded by Johnny and Lillian Sears in 1950. In 1989, the current ownership team was put in place.
Uptown Heating and Cooling
A relative newcomer to the industry, Uptown Heating & Cooling has been offering HVAC installation and HVAC repair in Westerville, Ohio, and the surrounding area since 2016.
Westerville Air Conditioning & Heating
Westerville Air Conditioning & Heating serves Westerville, Ohio, and surrounding communities.
How to Choose an HVAC Company That's Right For You
How do you narrow your search? Because, let's be honest, a lot of HVAC contractors will seem pretty similar during the sales pitch. What separates the good from the not-so-good and the great from the good?The easiest way is to ask the right questions. Some of these will be particular to your home and budget, but I can give you a head start with good general questions.
Our HVAC Contractor Checklist was made for exactly this purpose: to get you the information you need to make the right decision for your home. If you live in Westerville, awesome. But heck, even if you live in California, it can be useful. Click the image below to download yours.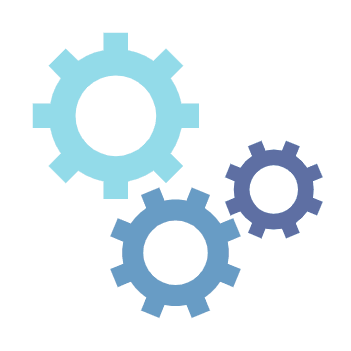 And if you're ready to visit with an HVAC company now and would like to schedule an appointment with Fire & Ice, click the button below to get started.