Back To Resources
Heat Pump Repair in Hilliard, Ohio
If you live in Hilliard, Ohio, and your heat pump needs to be repaired, you have options. We discuss the warning signs, costs, and options you have when considering repairs.
Do you know the last time your heat pump was serviced? If not, that means it's time to schedule your next HVAC maintenance appointment. Keeping your residential heat pump in tip-top shape can make or break the comfort of your home. Nevertheless, if you are looking for a heat pump repair in Hilliard, Ohio, or the surrounding areas, you've come to the right place!
At Fire & Ice, we're worked on and serviced thousands of HVAC systems in Hilliard, Ohio. So, whether you need an HVAC service, such as heat pump repair, air conditioning installation, furnace maintenance, or an emergency service, Fire & Ice has you covered!
Join Our Newsletter
Receive our newsletter which includes special deals, news, and more.
Remember, unless we perform routine maintenance and discover a problem, we rely on our customers to alert us when you feel something's awry. Keeping an eye on your HVAC unit can help catch potential repairs that could result in a replacement, costing you, the homeowner, thousands of dollars.
This article discusses the six most common signs that signal a heat pump repair, how to keep your HVAC unit running for several years, and how to start your heating and cooling journey with Fire and Ice.
Do You Need A Heat Pump Repair in Hilliard, Ohio?
Your HVAC system is a machine, and like any machine, it can give you signs and signals that your heat pump needs a little TLC.
If you notice any of the following issues with your heat pump, it may be time for a repair. Below are six of the most common reasons that require a heat pump repair service.

1. It Takes Longer to Heat/Cool Your Home
Do you notice your heat pump having an abnormally long (or short) heating and cooling cycle? If so, this could indicate that you need a heat pump repair service.
However, it's important to note that if it's cold and snowy, and you notice your heat pump is constantly "running," it may be on a defrost cycle which isn't a full HVAC cycle where your heat pump is generating conditioned air.
Over time, the heat exchanger can accumulate dirt, soot, and other debris. This means your heat pump must work harder and run longer to cool your home. Your HVAC technician can address this by assessing and cleaning your heat exchanger.
Nevertheless, if you are concerned about your heat pump's ability to heat or cool your home, contact an HVAC professional as soon as possible.
What happens if I need more than a cleaning?
This can mean cracks, corrosion, or other issues, especially for heat exchangers. A new heat pump costs thousands of dollars, and a heat pump repair can cost up to $3,500.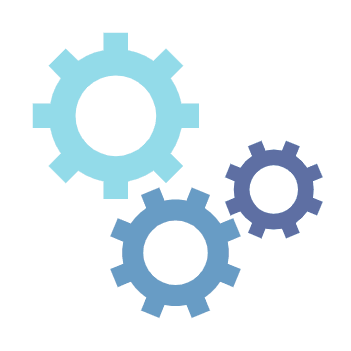 To put that total into perspective, Bob Vila states that a low-end heat pump costs an average of $5,700
In fact, a cracked heat exchanger can lead to complete system breakdowns, decreased energy efficiency, and a shorter life span for your HVAC equipment.
2. An Increase in Utility Bills
If your energy bills are rising, it could be a signal from your heat pump indicating that something is wrong and your unit is losing its overall energy efficiency. Your heat pump could be losing energy efficiency for several reasons, including, but not limited to:
A dirty air filter

Poor airflow

Parts that need lubrication

Air leaks

A refrigerant leak

Dirty ducts
Nevertheless, sometimes the only clue you have that indicates an issue is a rising energy/ utility bill. However, scheduling a service call from a Hilliard heating and cooling professional, like Fire & Ice, is the best way to determine if your HVAC system is on the fritz.

If you live in Hilliard, Oh, or the central Ohio area, one of our knowledgeable and friendly technicians would be happy to perform a heat pump service on your HVAC system.
3. Your Heat Pump is Making Odd/Strange Noises
HVAC units are designed to withstand harsh weather and other conditions; however, if you notice odd/strange sounds coming from your heating or cooling system, you need to call a professional.
Odd/Strange Sounds Include:
Rattling

Screeching

Banging

Clacking

Or any other concerning noises.
READ MORE: Air Conditioner and Heat Pump Noises: A Complete Guide
4. If Your Home Feels Humid in the Summer
Your heat pump doesn't just heat your home in the winter; it also cools your home in the summer by removing hot air. Also, during the system's cooling cycle, it removes humidity.
Join Our Newsletter
Receive our newsletter which includes special deals, news, and more.
If you're a homeowner and notice high humidity, it can quickly affect your home's overall comfort. With that said, if you have a smart/programmable thermostat that can track your indoor humidity, it's good to keep an eye on it.
Related Article: What's the Best Humidity Level For Your Home, and How Do You Control It?
5. Unusual smells are coming from the vents
If you notice unusual smells or odors coming from your heat pump or other HVAC equipment, you may be dealing with Dirty Sock Syndrome.
Dirty sock syndrome is caused by mold and bacteria buildup on your heating and cooling units. Specifically, this buildup occurs in the system's evaporator coil, which is located indoors.
Since basements are typically cool, damp, and dark, it's the perfect condition for mold and bacteria to grow. While a heat pump is designed to handle moisture, the internal components, like anything else in the home, can become dirty and accumulate dirt and other particles.
For mold and bacteria to accumulate, they need two things: organic material and moisture. The dust and dirt that exist throughout any home, and the particulates collected by air filters, provide plenty of organic materials (most house dust is made of dead skin cells).
The other part of the equation, moisture, can be found in most homes, particularly during the most humid times of the year. The result is buildup and a powerful odor.
Remember that a homeowner or an HVAC technician can handle dirty Sock Syndrome. Unfortunately, the drain pan can become plugged, causing an accumulation of dirt, dust, and debris that can lead to bacteria or mold.
That said, it's a good precaution to frequently check and ensure the drain pan is free from any obstructions.
6. Are Any Vents Obstructed?
If you have anything in front of/ in the way of your HVAC return and supply vents, it can cause your heat pump to work harder, thus decreasing its life expectancy and overall efficiency.
However, if none of your vents are blocked, your HVAC system still has trouble keeping up with your temperature demands; it could be due to a major collection of dust/mold. Keep in mind that it's not uncommon for ducts to become disconnected or damaged.
Nevertheless, a ductwork inspection from a technician from your trusted HVAC company, like Fire & Ice, can help you determine the underlying cause. In some cases, an air duct cleaning may be in order.
Besides losing your overall comfort and hard-earned cash, a blocked vent leads to increased static pressure, which strains the entire unit.
Did you know that dirty air ducts are a leading cause of several air quality and HVAC problems homeowners face? Dust, dirt, mold, odors, allergens, and other irritants can contribute to poor indoor air quality.

Clean air ducts can help keep your home clean, reduce allergies, improve your HVAC system's airflow, remove pesky odors, have a longer lifespan for your equipment, and lets you and your loved ones breathe easier.
Join Our Newsletter
Receive our newsletter which includes special deals, news, and more.
We also provide additional indoor air quality services such as dryer vent cleaning, disinfecting options, and bathroom vent cleanings.

Check out our Air Duct Cleaning Homepage to improve your home's indoor air quality.
Pro Tip: You can add the Reme Halo to your existing HVAC system for added indoor air quality benefits. The Reme Halo uses UV lights to eliminate pesky odors, impurities, and even viruses floating around in your home's air cycle.
Homeowners should have their air ducts professionally cleaned at least every three to five years. A duct cleaning can make a world of difference in the air inside your home; however, don't take our word for it; take Dee Dee's.
Also Read: The Reme Halo Air Purifier: Take Control of Your Home Air Quality
In short, yes, your heat pump can still run without repairs; however, if you've noticed a drop in heating or cooling quality or it's begun to make new noises (like the ones mentioned above), it may run fine for a bit, but might not be as efficient as it can be. That said, a repair can be put off, but as a result, you might face a larger repair bill later.
The Best-Case Scenario
You have a little noisier system than it once was. While it may not last another five years, it could continue to run adequately for several years with proper maintenance. Nevertheless, investing in a simple repair could have your system running smoothly again with more energy efficiency and a decreased utility bill.
Related Content: Cost of Waiting to Repair or Replace HVAC Equipment
The Worst-Case Scenario
Is the noise coming from your heat pump something that's affecting the integrity of the entire system? Unfortunately, a simple repair may not be enough. So, if a major component needs to be replaced, like the compressor or condensing coil, you might be facing a bill that's well over $1000.
However, there are cases where the unit system can run, and if it's monitored, it won't pose an immediate risk to the entire system's operation. Still, if this is the case, you'll lose efficiency, comfort, and, most importantly, money.
It's important to note that the lifespan of a heat pump is about half that of an air conditioner or furnace. This is because your heat pump does double duty - heating and cooling. Thus, your single HVAC system is running several, if not every month of the year.
An average heat pump is engineered with a life cycle that ranges from 10 to 16 years. However, this depends on several factors, such as the quality of the installation, what type of system you purchased, and the overall quality of maintenance your heat pump receives.
Do You Forget About Your Heat Pumps Annual Maintenance?
Did you know you're supposed to have your heat pump serviced twice yearly: once in the spring and once in the fall? Nevertheless, if you're a homeowner who forgets about the maintenance of your home comfort system or can't reach it safely, we offer a preventative maintenance agreement. You can choose from a bronze, silver, or gold plan; check out our Maintenance Agreement homepage to determine which plan is right for you. You can sign up for one of our maintenance agreements at any time by giving us a call, or you can tell your HVAC technician on your next service call. Investing in an HVAC maintenance agreement with Fire and Ice will give you top-of-the-line care, service, and products. Your HVAC system is one of the biggest investments you'll make as a homeowner, so why not treat it like one?
Heat Pump Repair Services in Hilliard, Ohio
While regularly changing your filter and scheduling routine maintenance is good advice for any system, if you're dealing with unwanted odors, high energy bills, or a new noise is drowning you out, it's time to schedule a heat pump service.
Skipping this could mean a loss of comfort, a higher electric bill, or even a complete system failure. So, talking with a licensed HVAC professional is a great place to start.
So if you're to schedule a heat pump repair service in Hilliard, OH, or any of our service area locations in central Ohio, reach out to us today.
At Fire & Ice, we are dedicated to providing excellent customer service on every call and take pride in our work. Whether it's a repair or replacement, we have the expertise and knowledge to get your system working quietly and efficiently to provide maximum comfort to your home.