HVAC Jobs in Columbus, Ohio: Working in Customer Service
For Columbus, Ohio, residents, we have news: We're hiring.
The fact that we have empty chairs that need fresh bodies shouldn't come as a shock. The post-COVID job market is crazy.
The pandemic accelerated trends such as older workers leaving the workforce permanently and created profound changes in consumer behavior. Many people in America's workforce took the time to re-evaluate their jobs: How steady — and how demanding — were the hours? How long was the commute? How physically strenuous was the work? How much did they earn?
Suddenly, everyone is hiring.
We've talked about what skill set you would need to be an HVAC installer, an HVAC sales professional, and an HVAC technician.
For this article, we'll turn the spotlight onto one of our customer service representatives (CSRs), Jenny Knapp, who also wears the hat of sales coordinator. Hers is often the first voice customers hear when they have a concern or question about their HVAC systems.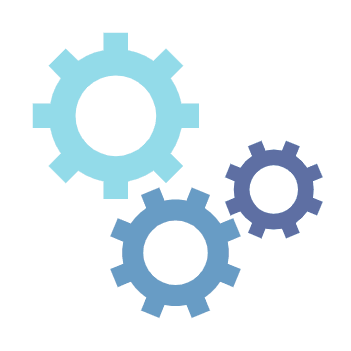 Scott Gowans: What is your background?
Jenny Knapp: I worked at a furniture store. Before then I worked at the cosmetics counter at Macy's. That's a hard one to sell because it's make-up. You don't need it every day. In this job, you're taking care of people more.
SG: What skills are necessary to succeed in HVAC customer service?
JK: A necessary skill is the ability to multitask, because you're not just sitting there taking a phone call. You're typing at the same time. Being able to talk and type at the same time. That's a huge one, because while you're asking questions to the customer, you have to be able to enter their information into the system quickly.
Some other traits that I have to get through the job: computer skills, typing skills, familiarity with databases. You need computer skills more than typing because you have to be able to maneuver stuff more. I bounce between a few different screens and a few different sections on my screens at once.
I work on a lot of Excel spreadsheets because I'm tracking any of the mail that gets sent out for the estimates. I'm also tracking sales.
SG: Can you shake off phone calls with angry customers? Do they ruin your day?
JK: No. You can't let it ruin your day. It's not that I brush it off. It's still there, but it's not debilitating. I'm still able to get through my day and do my job, even though it's still there in the back of my mind.
SG: So what do you do about the irate customer whose AC isn't working on the hottest day of the year, and we can't get out there for three days?
JK: We do have an urgency list. I let the customers know that, yes, I'm aware of the situation, we can get them on the schedule, but I also have an urgency list that I go through frequently. I let the customer know that if something opens up, such as a rescheduled appointment, I can get someone out quicker, and normally that calms them down.
I also try to find out what's wrong with their system. The more information they share with me, the calmer they get. They can hear me typing, collecting all of their information, so they know that I'm listening. Letting them know I can get them on the urgency list calms them down more. By the time they're off the phone, they're satisfied. There aren't a lot of anxious people that I can't make happy.
I've always had that sort of caring personality, and I think getting older has brought that out more, and it helps me take care of people more.
When I'm working on the sales side of things, the customer service side is still a huge part, because we're still dealing with customers, but the sales side of being able to sell the RSP (residential sales professional) or the estimates. Being able to do a little bit of both. In this position, you're not just one person, you're multiple people. You are selling them from the beginning. As soon as the customer gets on the phone and wants an estimate, you're selling to them.
SG: Did you have any knowledge about HVAC before you started?
JK: None. Most of the knowledge I picked was from our website, through working through warranties with Trane and Carrier and seeing the products. I did a ride-along with the sales team and a service technician to see how we operate in customers' homes.
SG: Are you good at problem solving?
JK: People will call in and they don't always want an estimate. I need to figure what they need exactly and figure out where to transfer their call, sales or service. I don't necessarily need to figure out their entire HVAC system, but I do try to figure out the specific issue, such as an AC that's blowing warm air.
I also problem-solve with the CSRs' schedules, which can change hourly due to new customers or others who cancel or postpone. I need to keep all of them busy while allowing them ample time to do a complete sales appointment without them feeling that they have to rush to their next job.
SG: What ongoing training do you get?
JK: Like many of the staff at Fire & Ice, we train regularly. We have a consultant who helps us with our phone calls. We've received great advice when it comes to making a lot of outgoing calls. We get a sort of script, a way to connect with customers. We listen to other companies' phone calls to see just how well they did, and whether they could have gone better. We'll listen to the phone calls that we taped, and ask, "What could have we done differently?"
I also get training on HVAC products with the sales team. We just had a class on ductless mini-splits. I got involved with that training to learn the product better, to learn how to sell them. We had another one about how to help out service staff a bit better by learning what language we can use with customers to better diagnose problems over the phone.
I'm learning the technical side of things as well as how to sell them. Some customers call in, and they've done homework on the Aprilaire humidifiers. If that's what the customers are asking about, there's no reason to send out one of the CSRs for it; we can sell it over the phone. The customers just have to send a few pictures to us of their system, and then we can let them know we could do it, and this is what it would cost, then set it up through service to have someone come out and take care of it.
SG: What do you like best about your job?
JK: I like my job a lot. I like who I work with - that's a big one. The company as a whole. The previous two companies I worked with, it wasn't a family feel. This is a family feel.
I also like helping people, because this service is truly helping people. It's not like selling someone a sofa; our customers all need HVAC services. It's not a luxury.
Reasons to Work at Fire & Ice in Columbus, Ohio
Any workplace can shout from the rooftops about how great their company is, how they offer this and that.
So here are our benefits:
Highly competitive pay
Company-paid training
Advancement opportunities
Stable, year-round work. No layoffs when things get slow
Health, dental, vision, life, and supplemental insurance
Paid vacation and time off
Paid holidays
IRA with company match
Section 125 cafeteria plan
But consider this, as well. You can't find another HVAC contractor in Columbus that offers all of these benefits. We know this because we've looked.
Still not convinced? Read about our company on these sites:
Have a look at our job openings, then give us a call. We'd like to sit down with you to figure out if we'd be a good fit for you, and if you'd be a good fit for us.
Learning Center
Explore our learning center. It's a comprehensive section focused on answering your questions, providing detailed information, and tips that will improve buyer education when it comes to your home's HVAC system.
results found for ""