Ductless Mini-Splits vs. Central Air: Pros and Cons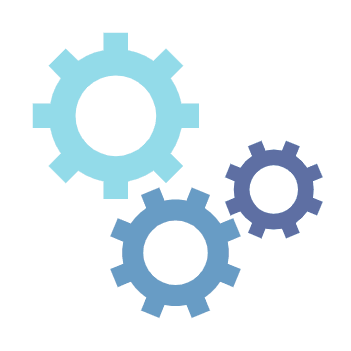 8 Benefits of a Ductless Mini-Split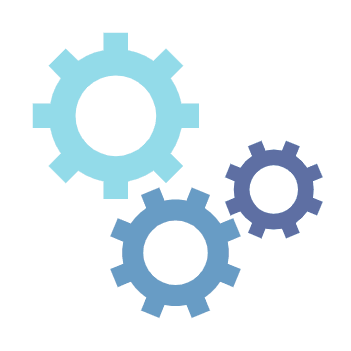 How Much Does a Ductless Mini-Split Cost?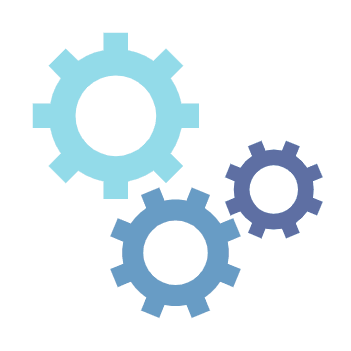 Ductless Mini-Split Installation From Start to Finish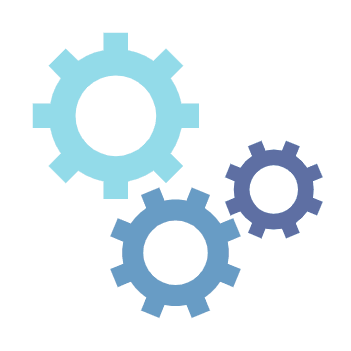 Trane-Mitsubishi Ductless Mini-Splits: Pricing & Product Line Review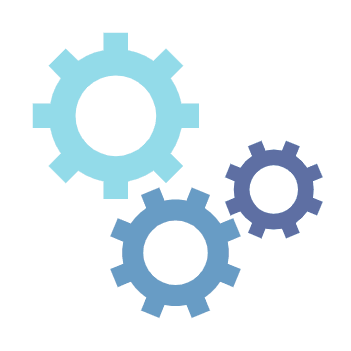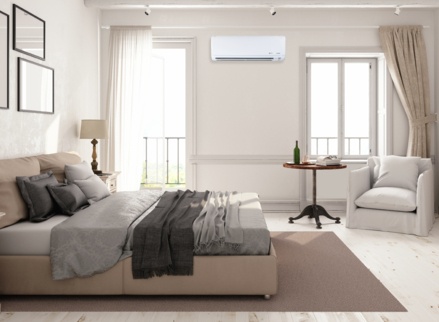 Ductless Mini-Split Heads and Types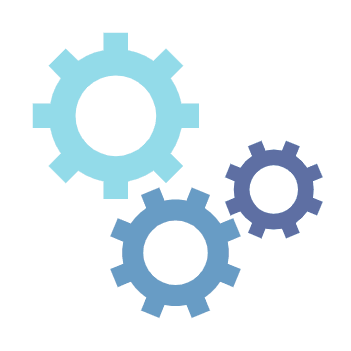 Portable Air Conditioners vs Ductless Mini-Splits: Which is Right for You?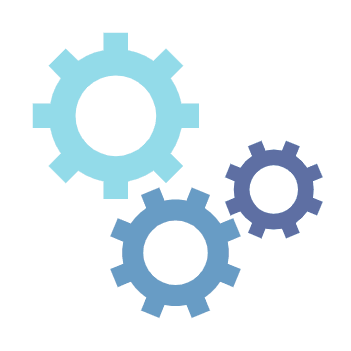 Ductless Mini-Split Heads and Types
In this article, we break down what a ductless mini-split is and what it does, the different types of ductless mini-split heads, and what might work best for your home.
Have you considered having a ductless home solution installed in your home but are unsure of what type you need? Maybe you've even talked to a sales representative and committed to buying a ductless system but are unsure what kind of head works for your space. At Fire & Ice, we have installed hundreds of ductless systems and answered many questions from homeowners interested in our ductless mini-split systems.
What is a ductless mini-split system?
A ductless mini-split system does not need air ducts to operate. A traditional air conditioner will distribute air from a single unit throughout the home. A mini-split indoor unit will service a single room or area, with each unit using a separate fan and evaporator coil.
Mini-splits are a flexible solution for many homes. They are hyper-efficient heating and cooling units that can control the temperature in hard-to-reach areas.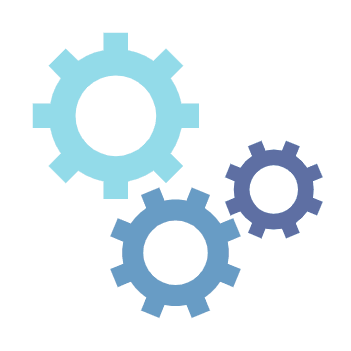 The term "split" refers to the fact that there is still an outdoor and indoor unit as part of the system. This is in contrast to a traditional system with heating and cooling equipment in a single outdoor unit. And of course, "mini" refers to the individual units, or "heads" are smaller than traditional A/C or furnace equipment.
Ductless units are also healthier for your home due to their advanced filtration system removes bacteria, allergens, smoke, and odors. The systems are also more eco-friendly because they do not use fossil fuels.
High Wall Mount Ductless System
A high wall mount unit is the type of unit we most commonly install and recommend for most circumstances. They do stick out from the wall and are not as aesthetically pleasing as the following two types. They are incredibly energy efficient and include the 3D-i-See Sensor technology. This unit type is also the most cost-effective and easiest to install.
Pros: Cheapest and easiest to install, includes 3D-i-See Sensor technology, easy to access
Cons: Sticks out from the wall, not as aesthetically pleasing
Floor Mount Ductless System
Floor mount units are installed into the wall along the floor. These are typically recommended for use in a cape cod style home, an attic, or a different situation where wall space is unavailable. These units can be recessed into the wall to hide from view. However, they still stick out slightly out of the wall by a few inches. These units are still very efficient, but they do not include the 3D-i-see sensor technology, due to their placement.
Pros: Good option for tight spaces that need to be heated and cooled, efficient, easy to access
Cons: It will stick out from the wall a few inches, does not include 3D-i-See Sensor technology due to placement
Ceiling Cassette Ductless System
Ceiling cassettes are another ductless option. It is a type of ductless head that is installed into the ceiling so that it is not exposed. For this reason, they are very aesthetically pleasing but require a condensate pump to drain the water. This can be noisy and can be inconvenient. These heads are also costly to install and require a contractor to complete framing prior to the installation. At Fire & Ice, We only install these systems upon request and only recommend them in specific circumstances where the other systems are not feasible.
Pros: Aesthetically pleasing, hidden from view, still efficient
Cons: Uses a condensate pump, which can be noisy, expensive to install and requires framing from a contractor prior to the installation, does not have 3D-i-See Sensor technology due to placement, harder to access
What Brands of Ductless Systems Do You Carry?
Currently, we carry Mitsubishi and Trane-Mitsubishi products. We sell and install these products because we trust the quality. They also have the top of the line technology included, such as the 3D-i-See Sensor.
Technology Inclusions
Currently, only the high wall unit mounts come with the 3D-i-See Sensor. The 3D-i-See Sensor is a Mitsubishi technology that allows the motion of a person in the room to be detected so that the unit can heat and cool the room accordingly. It also can tell when someone is not in the room using absence detection and will shut the unit down.
The sensor can also be used to customize the airflow from the machine in the room using direct/indirect mode. The direct mode determines the location of the occupants and blows the air towards them. Indirect mode conversely blows air away from the occupants.
The 3-D-i-see Sensor also will not kick on if your pet runs into the room as it can sense the typical human body temperature.
To learn more about the sensor and how it works, click here.
The Mitsubishi and Mitsubishi-Trane units also allow for a lot of customizable options by utilizing smartphone apps, remote or a wall-mounted thermostat to operate your mini-split.
How Does a Ductless System Work?
Ductless mini-splits can always cool your air, but some can also heat your home. The heating/cooling combo systems function as heat pump, as it is run based on electrical power. This makes the equipment very efficient.
Cooling-only units are rare in parts of the country that have four seasons. Because it functions like a heat pump, rather than generating heat to distribute through your home, it's gathering heat from the outside to move into the house. This seems counterintuitive during the winter months. How can the system find heat outside when it's freezing?
Despite how it feels to us, there is still heat in the air to absorb, and the technology can produce results even in these colder temperatures.
The other major factor in a mini-split system is how many indoor units, or heads, it has. A single outdoor unit can travel to up to eight indoor heads, though residential systems generally feature fewer than this.
This is one of the advantages of a ductless system. With multiple heads that function differently, you only use what you specifically need for that zone.
Where Should I Use a Mini-Split?
What are some spaces where you'll see mini-splits used most often?
Let's look at some of them:
Garages. It's illegal to put ductwork in garages due to potential safety issues. A ductless system allows you to control the temperature in the garage throughout the year for projects, working out, or other uses.
Master Bedrooms. Often, these are the furthest rooms from a central heating and cooling system, and they suffer. If your master suite isn't being adequately heated or cooled, sometimes a ductless solution is preferable to modifying the home's ductwork or replacing the existing system.
Finished Basements. Never use your basement because it's too hot or cold? A mini-split can be a great solution to keep the room at a more moderate temperature when it becomes too cold down there and cool it down when it becomes too hot when you get many people down there, all year round.
Attics/Guest Rooms. Like the basement, if you have a usable room on the upper level of your home, but it lacks air ducts traveling to it, you'll often see mini-splits fill the void.
Slab Homes. Without a basement to house a larger air conditioner and furnace, these homes often lack good options for heating and cooling.
When Should I Consider a Mini-Split?
Generally speaking, if you have a house with ductwork, a traditional HVAC system will be the better solution. While a ductless system has efficiency advantages, they have limitations for larger environments.
However, if you have a slab home or an older home that doesn't have existing ductwork, installing ductwork can be costly and outprice the cost of the air conditioner and furnace themselves. If you need both heating and cooling for the space, you should look into ductless and a traditional HVAC system.
Ductless systems would also be a good fit for any troublesome areas in your home that you have difficulty heating or cooling—garages, patios, sunrooms, home additions, guest rooms, attics, etc. Especially if there's no ductwork running to the area, it would be an ideal candidate for a ductless system.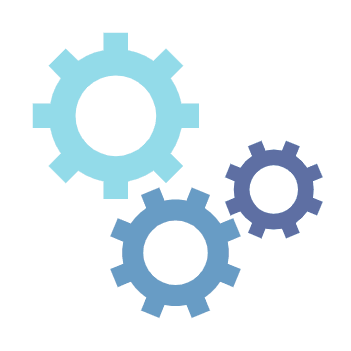 One advantage of a ductless system is the cost savings due to the efficiency of the equipment itself. And it can make a room more comfortable that you do not use.
The cost of a mini-split can vary depending on several factors, such as the types of heads being installed and how many your system has.
Single-head units start between $5,000 to $8,000 per zone. If you have more than two zones, you can expect to pay $11,000 and up. For a further explanation, we recommend you read our cost article on mini-splits.
Even if you're just interested in the cooling properties of mini-splits, always consider ones that both heat and cool. The cost difference is not much more. You can't retrofit a cooling-only unit to do heating once it's installed. Especially in areas that experience all four seasons, you might be surprised how often you utilize both functions.
If you're considering a ductless system, reach out to a licensed HVAC contractor to discuss your specific needs and make an informed decision about the best option for your home.
If you live in Columbus, OH, or surrounding areas, give Fire & Ice a call.
We'd be more than happy to help educate and help determine if a mini-split is the right solution for you.