Back To Resources
Product Review: Carrier Comfort (24SCA4) Air Conditioner
Are you trying to decide on your next home comfort system? If so, you've come to the right place. The Carrier Comfort™ 14 is a budget-friendly, entry-level HVAC unit that's dependable, durable, and energy-efficient. Keep reading to learn more!
Our residential central air conditioners help give us relief from the outdoor elements; this is true this summer, especially in July. This year we reached and broke previous temperature records. In fact, according to Scientific American, the World Meteorological Organization (WMO), Copernicus Climate Change Service (C3S), and a university in Germany found that the first three weeks in July was the hottest three-week period to date.
As you can see, with our world only getting hotter, humans need a climate-controlled space, like a residential home, to unwind and destress without overheating. That's where our trusty residential HVAC systems come into play.
Given our current climate, ensuring your HVAC system is in tip-top shape for any temperature that comes our way is essential. At Fire & Ice, we understand how important it is to control temperature while keeping your home comfortable, regardless of the weather outside.
A tried-and-true HVAC manufacturer that has been around for over a century is Carrier. Willis Carrier designed the first modern air conditioner; although times have changed and technology has advanced, we still use most of Willis Carrier's original findings to shape the HVAC industry.
Bringing us to the point of this article: everything you need to know about the Carrier Comfort 14 before purchasing a new air conditioner. That said, if you're looking for an entry-level central air conditioner that's energy efficient, reliable, and dependable, then this HVAC system is the perfect investment for you, your home, and your loved ones.
In this article, we will cover several aspects of the Carrier Comfort 14 AC unit, such as the benefits, features, equipment paring, what type of homeowner would be good /bad fit for this HVAC unit, its technical specifications, and how to contact Fire & Ice for all of your HVAC needs.
What Are the Benefits of the Carrier Comfort (24SCA4) Air Conditioner?
While this is an entry-level HVAC unit, it will still provide your home with better indoor air quality and comfort. Not to mention, if you have an older A/C unit, this product will likely be a step or two above what you have now, leading to improved energy efficiency while decreasing your carbon footprint, greenhouse gases, and monthly energy bills, which is a win for you and the environment!
Despite this unit only having a single-stage compressor, it still has a SEER2 (Seasonal Energy Efficiency Rating) of 16.5. An HVAC unit's SEER is often compared to a car's miles per gallon. As a general rule of thumb, the higher the SEER rating, the more energy efficient the system will be.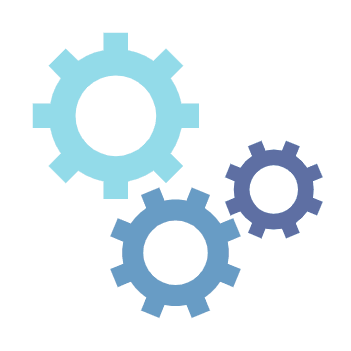 When calculating a SEER2, it considers several things, such as the outdoor unit paired with the coil and the blower motor inside the furnace. However, it's important to note that a SEER2 rating is for a full system installation, so if you have an older furnace that's still kicking, you may not get the energy efficiency you were hoping for; unless you invest in a new HVAC system.
Fun Fact: Did you know that Carrier was the first HVAC manufacturing company to offer Puron Refrigerant? This helps keep our ozone layer intact without compromising energy efficiency, humidity control, or your preferred comfort features.
Not to mention, as part of Carriers' Comfort Series, this air conditioning unit is sure to meet your region's minimum efficiency standards as well as any HOA requirements. It is made with galvanized steel, a heavy-duty wire coil guard, and is sealed with powdered paint specifically designed to protect your unit from dings, scratches, dents, or any other outside elements.
This unit also comes with a 10-year limited warranty; however, to use the warranty, you must be the original owner, and your HVAC system must be registered (within 90 days of installation). However, if you missed the time frame to register your unit, don't worry; you will still be covered by a five-year parts warranty.
What Are the Features of This Carrier Air Conditioner?
When choosing a new air conditioner, one of the most asked questions is: what are the features? And Carrier air conditioners do not disappoint. This comfort series ac has a single-stage scroll compressor, a sound level as low as 72 decibels, as well as smart thermostat capabilities.
Single Scroll Compressor
Suppose you're a homeowner wanting a simple HVAC system that will keep your home at optimal humidity and comfort. If this is the case, then this product is perfect for you. A single-stage compressor will only operate at 100% off or 100% on, keeping you and your loved ones comfortable without breaking the bank!
Low Sound Performance
Another notable feature of this Carrier air conditioner is its sound level. A properly installed, measured, and maintained HVAC system shouldn't have many sound concerns. In fact, this Carrier A/C clocks in at about 73 decibels, which is comparable to regular road noise.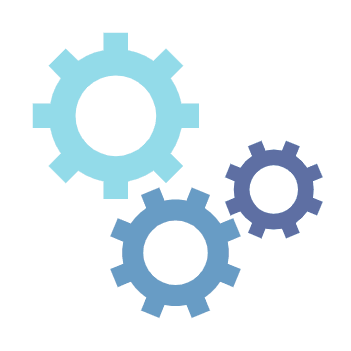 Smart Thermostat Capabilities
The last feature worth mentioning in this article is this unit's smart thermostat capabilities. Although this system is an entry-level single-stage air conditioner, it has kept up with technology changes and can be connected to an Ecobee Smart Thermostat, which is powered by Carrier and gives homeowners temperature control throughout every room in the house.
Related Content: HVAC Thermostats 101: Installation, Features & Controls
What Type of Homeowner is Perfect for This Unit?
At Fire & Ice, we believe that everyone deserves comfort, especially in their own home. Nevertheless, our Carrier experts suggest this unit for homeowners with little to no comfort concerns (hot/cold spots), who are budget conscious, and who want reliable HVAC equipment. Investing in this HVAC unit will increase your home's energy efficiency while reducing your monthly energy bills.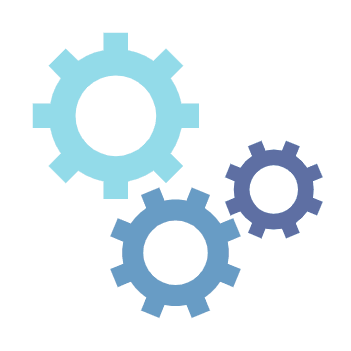 Landlords are another type of homeowner that would be perfect for the Carrier Comfort 24SCA4 Air Conditioner. This HVAC unit will keep your rental home cool and comfortable while keeping your tenets happy without burning a hole in your pocket.
Also, suppose you're a homeowner that's not in your forever home, but in the meantime, you need to invest in an air conditioner. In that case, this unit is the perfect middle ground for homeowners who want optimal comfort but at an affordable price.
What Type of Homeowner is Not Perfect for This Unit?
If you are a homeowner who is already concerned about your current energy bills, this low-end, entry-level HVAC system may not be the best investment for you. However, it's important to note that this unit is still one of the more energy-efficient single-stage options available.
That said, this unit may not be suitable for homeowners in their forever/retirement home. So, If you are looking for a system that will last until your children leave for college, our Carrier sales professionals will find options that meet your home's needs and will give you the most bang for your buck, such as the 24VNA9 or 24TPA7.
Furthermore, if you experience inconsistent temperatures or hot/cold spots in your home, investing in a higher-end HVAC system, our Carrier experts recommend investing in an HVAC system such as the 24VNA6 for maximum energy efficiency and residential energy savings.
What HVAC Equipment Can Be Paired With the Carrier (24SCA4) Comfort Air Conditioner?
There are several HVAC accessories and equipment that can be paired with the Carrier Comfort 14, including, but not limited to:

If you're looking for entry-level HVAC equipment with a one-stage blower motor, consider the

Carrier Performance 16 (24SPA6)

Air Conditioner or the

Rheem Endeavor (RA14AZ) Air Conditioner

.

This unit is compatible with smart Thermostats, such as

Google Nest

or

Ecobee powered by Carrier

. That said, a communicating system needs to be able to "talk" to the thermostat to "ask" what it needs to keep the temperature at your optimal comfort level. So, If you're looking for a communicating system, the Carrier Infinity 24VNA6 (mentioned above is the perfect investment.)

At Fire & Ice, we offer a range of air purifiers/ indoor quality accessories such as the

REME HALO

,

HALO LED

,

Aprilaire Humidifier

, and

Aprilaire Dehumidifier

. These accessories can be used individually or in combination to ensure maximum comfort in your home.
Technical Specifications of the Carrier AC (24SCA4)
*Price:

$6,441- $8,814

Energy Savings:

Moderate

SEER2:

Up to 16

Compressor Type:

Single-Stage

Comfort Features:

Standard

Humidity Control:

Standard

Energy Star Rated:

No

Sound Performance:

Standard
*This price is subject to change; please contact your trusted Carrier comfort specialist to verify pricing*
Investing in a Carrier Air Conditioner From Fire & Ice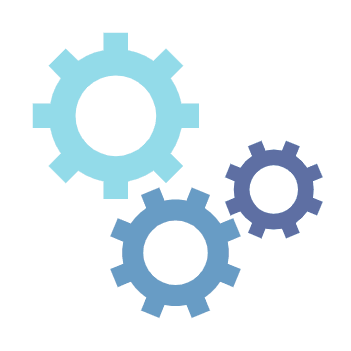 Now that you've reached the end of this article, we hope you have a plethora of information about the Carrier Comfort™ 14 Central Air Conditioner in order to make an informed decision regarding your next AC purchase. This AC system is ideal for homeowners who value a balance between price, size, energy efficiency, comfort features, smart thermostat capabilities, and getting the most bang for your buck!
So, whether you need an air conditioner installation, heat pump maintenance, a furnace repair, an indoor air purifier, or an air duct cleaning, our HVAC professionals are here to help.
Nevertheless, if you are still trying to decide what HVAC brand air conditioner is right for you, your home, and your loved ones, you can schedule an in-home estimate by typing in your zip code or clicking schedule an estimate/service below!
We look forward to making your day better!