Back To Resources
Should You Repair or Replace Your Heat Pump?
The choice to repair or replace your heat pump isn't always easy. In this article, we discuss various considerations that will help you make the right call for your home.
Your current heat pump should deliver comfort to your home wonderfully… until the day it doesn't. When this happens, you'll call an HVAC contractor, hoping for a quick fix.
Your plans change, however, when you hear that the heat pump needs a major repair.
If this happens, you have a big decision to make: repair or replace your existing heat pump? Do you make a sizable investment in a repair, or make an even larger investment in a replacement unit? How do you know which is the best decision for you and your home?
We at Fire & Ice have helped hundreds of homeowners who have faced this decision, and the only thing we're certain of is that there are few black and white issues when it comes to HVAC.
We're going to walk through several important factors that should go into your decision to repair or replace a heat pump. By the end, you'll have the confidence that comes with understanding your options, as well as the costs and risks associated with them.
Can Your Heat Pump Still Run Without Repairs?
Usually, the answer to this question is "Yes, but…" followed by an explanation of risks. If your system is currently running but you've noticed a drop in heating or cooling quality, or it's begun to make noises, or perhaps it's acting erratically, the length of time it can exist in that state will vary.
Read more: Air Conditioner and Heat Pump Noises: A Complete Guide
The best-case scenario is that maybe you have an older system that's a little noisier than it once was. While it may not last another five years, it could continue to run adequately for several years with proper maintenance. A simple repair could have your system running smoothly again.
The worst-case scenario, however, is that it's something that is affecting the integrity of the entire system. A simple repair may not be enough; if a major component needs to be replaced, you might be facing a bill that's well over $1000.
Then there are cases where the unit system can run, and if it's monitored, it won't pose an immediate risk to the entire system's operation, but you'll lose efficiency and comfort in the process. A repair can be put off, but you might be facing a larger repair later.
Read more: Cost of Waiting to Repair or Replace HVAC Equipment
How Long Will Your Heat Pump Last?
An average heat pump is engineered with a life cycle that ranges from 10 to 12 years depending on the total amount and quality of maintenance it receives. You probably shouldn't repair a heat pump that is over 12 years old. And if your heat pump is 15 years old, we recommend purchasing a new heat pump for a couple of reasons.
A repair technician can run all sorts of tests on your heat pump, but they won't be able to tell you how long it will run. It's guesswork.
Unlike a furnace or central air conditioner, a heat pump is designed to provide you with warm air in the winter and cold air in the summer. Since your heat pump fulfills a demanding task, it will not last for 30 years. Furnaces might last 30 years. Heat pumps won't.
Will it consume an excessive amount of electricity each month due to ineffective heating/cooling? A heat pump becomes less efficient as it becomes older. While it may be possible to repair an old heat pump, it will still consume a greater amount of electricity each year. This will cause your utility bills to increase.
Improper sizing can also affect your heat pump's life expectancy. If your heat pump is too powerful or isn't powerful enough to heat and cool your home, your system will suffer. You might need to replace it sooner than you would like.
Energy Star estimates that "more than 60 percent of central air conditioners are incorrectly charged during installation. In other words, the odds are better than half that your unit had a lousy installation, and will degrade faster through no fault of yours.
Repair or Replace Your Heat Pump? Here Are Some Factors to Consider
How much will its ability to heat and cool diminish?
What's the price of the repair? $200? $2000?
Will the repair last, or is it a bandage? For instance, a repair technician can recharge your refrigerant, but if the cause of the leak isn't addressed, your system will continue to leak.
How long will your heat pump last with great maintenance?
How long will it last with a minimum of maintenance?
Are your heating/cooling bills going up? By how much?
Is it making strange noises?
Is your comfort level diminishing? If you're retiring or otherwise spending more time at home, you may notice lessening efficiency more.
Replacing your furnace probably won't increase your home's value, but it can still be an important factor in selling your home. Prospective buyers might be swayed by the fact that there's a new system in place already. Is that worth it?
When comparing the cost of a repair versus a replacement, some experts recommend replacing your heat pump when repair costs exceed 50% of the cost of a replacement. But for older systems that have exceeded 75% of their life expectancy, you should consider purchasing a new unit once repair costs exceed one-third of the replacement cost.
How Many More Years Can You Get Out of Your Heat Pump?
As your heat pump ages, and you hope that it hangs on for another year or two, your energy bills will probably start to climb. Your system is older and less efficient, but it might not have a serious mechanical issue.
A lot of homeowners want to push their current system as long as they can. The cost of a new heat pump is no small investment, especially when contrasted to a repair bill.
The downside here is that the difference between a system that's 15-20 years old (or more) and a modern system is significant, for two reasons:
Yearly Costs. At a minimum, it's a savings of hundreds of dollars per year. Your old heat pump's efficiency won't come close to a new one.
Comfort. How often are you or a family member in your home? The typical answer we hear is 60-90% of the time. During COVID quarantines, the answer was probably 100% for many homes. Over an entire year, the difference in the quality of comfort will be noticeable by everyone.
The other big consideration is this: HVAC equipment doesn't get cheaper over time. The new system you're considering this year will almost certainly be 3-10% more next year.
The decision also involves variables such as your yearly budget and how long you expect to stay in your current home.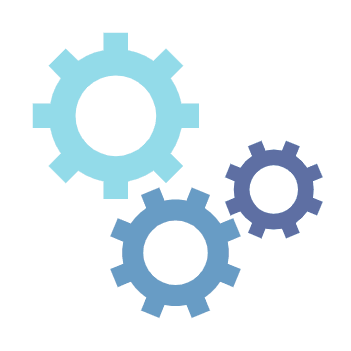 Heat Pump Efficiency Ratings
Only you can decide whether or not a more efficient heat pump is worth the investment. But let's talk about how you can identify efficient heat pumps.
Since heat pumps provide both cooling and heating, manufacturers use two different ratings to score heat pump efficiency:
As with all HVAC equipment, more efficient heat pumps tend to cost more upfront.
However, the more efficient a heat pump is, the more you can save on energy costs in the long run. More efficient heat pumps can also typically provide more comfort.
Both SEER and HSPF ratings are calculated based on the amount of energy a heat pump uses. While both SEER and HSPF are calculated differently, higher SEER and HSPF ratings both indicate more efficient heat pumps.
While cooling, a heat pump's efficiency is scored with a SEER rating. To calculate a SEER rating, you compare the production of cold air by the heat pump system during the summer season to the total amount of electricity it consumes in Watt-Hours. The average SEER rating of a new heat pump varies from 13 to 25.
Your 15-year-old unit is probably 10 SEER or less. Since January 23, 2006, every unit sold in the U.S. is required to have a minimum SEER rating of 13 or higher.
While heating, a heat pump's efficiency is scored with an HSPF rating. Heat pumps can be between 7.7-10 HSPF.
The Department of Energy has established 14 SEER as the minimum allowable cooling efficiency for residential, air-source, split-system heat pumps. The minimum energy efficiency standard for heat pumps is 8.2 HSPF.
Total Cost of a Heat Pump Replacement
Now that you understand the factors that affect the cost of your heat pump replacement, what does the cost come to?
Heat Pump Equipment & Installation Costs:
Entry-level heat pump: $4,900 - $7,000
Mid-range heat pump: $5,500 - $10,000
High-end heat pump: $6,500 - $12,500
The biggest factor that separates those tiers is whether the heat pump is single-stage, two-stage, or variable-capacity. This range accounts for the cost of the equipment, manufacturer, model, labor, and other fees. This range also covers a variety of system sizes and levels of sophistication, including communicating heat pump systems.
However, these ranges do not include the cost of a replacement furnace, which could be necessary for equipment matching. (A variable-speed heat pump needs to work with a variable-capacity air handler or furnace.)
Generally speaking, investing in a new energy-efficient heat pump will help reduce your monthly utility bills. In addition, the latest systems for sale on the market are designed to provide superior airflow in the winter and summer.
Replacing vs. Repairing a Heat Pump
Now that you understand some of the risks, how do you know how to make the best decision for you?
Here are some things to consider:
The difference in comfort compared to a new system
Cost of the current repair
Cost of a system replacement
Your yearly home improvement budget
How long do you expect to stay in your current home
Whether or not your system is currently under warranty. A system under warranty should almost never be replaced, while one outside of warranty will be more expensive to repair.
If these considerations still aren't enough, a conversation with a trusted HVAC partner can often address further issues.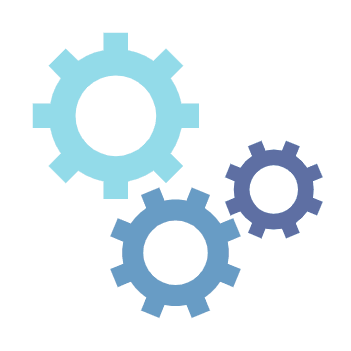 Next Steps
If you're looking for a more in-depth breakdown of the cost of a replacement heat pump, check out this article that discusses all the factors that affect the cost of a new heat pump.
If you decide to replace your heat pump, check out this article on the factors that affect which heat pump fits your home and your needs.
While you search for the best contractor to suit your needs, we encourage you to check out our HVAC contractor checklist below. We created this free, downloadable checklist based on HVAC industry best practices.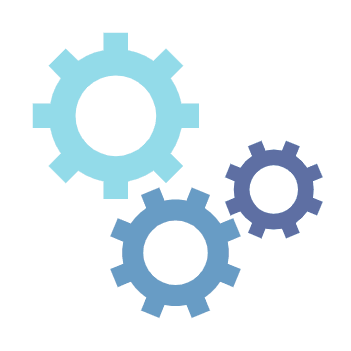 If you'd like an HVAC professional to assess your current heat pump, we'd love to help.
At Fire & Ice, we believe in doing the right thing for our customers. This means we present your options fairly and educate you on possible solutions. Our service technicians and sales professionals are available to give you the information you need so you can identify which option is the best for you.
To get started, enter your zip code below. We look forward to meeting with you.