Back To Resources
Product Review: Rheem Endeavor (R951T) Gas Furnace
Are you a residential homeowner looking for an energy-efficient gas furnace? If so, consider the Rheem Endeavor R951T. This furnace is Energy Star certified and provides reliable comfort while saving you money on energy bills. This article explores the benefits, features, and more about the R951T Gas Furnace.
When you purchase a Rheem HVAC system, you get what you paid for. Rheem is one of the leading brands in the HVAC industry because of its commitment to the brand, employees, and the environment.
Purchasing a new HVAC system can be comparable to buying a new car or saving up to add an addition to your home. Investing in a Rheem furnace gives you the best of both worlds because they thought of everything… plus more!
As part of their 360+1 campaign, they evaluate each furnace that leaves the production line to ensure when you buy a Rheem furnace; you can count on the fact that it will bring you and your loved ones additional comfort, as well as reliability for several years to come.
At this point, it is worth noting that the Rheem® Endeavor™ Classic® Series Gas Furnace (R951T) is a mid-range HVAC system. That said, if you're searching for something more energy efficient, with a variable speed motor and a communicating system that will work seamlessly with a Rheem EcoNet Smart Thermostat, you may want to consider checking out our review on the Product Review: Rheem Prestige R98MV Gas Furnace.
If you're still here, that means you want to learn more about the Rheem Endeavor (R951T) Gas Furnace; if that's the case, you've come to the right place! In this article, we will discuss several aspects of this furnace, including, but not limited to:
The Technical Specifications of the Rheem R951T

Its benefits and features

What equipment will pair with the Rheem R951T

What type of homeowner would be a good/bad fit for the Rheem R951T

And how to determine if the Rheem R951T is right for you
So, without further ado, here is Fire & Ice's official review of the Rheem Endeavor Gas Furnace (R951T).
What Are the Benefits of Investing in the Rheem Endeavor R951T Gas Furnace?
There are several benefits when it comes to investing in this furnace, including, but not limited to its:
Reliability (Tested. Trusted. Tough.)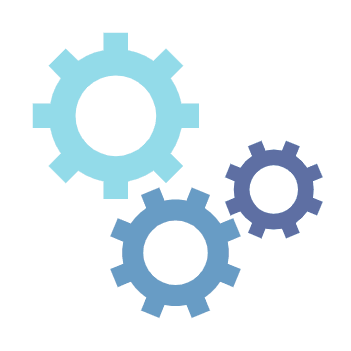 Ensures an evaluation of the Rheem Endeavor R951T, including the top, sides, bottom, inside, and outside at every stop on the production line.
Dependability
Rheem is one of the most dependable brands of HVAC systems because of the extra time they put in to endure every HVAC product that comes off the production line, which can withstand various weather conditions and can last up to 15-20 years with proper maintenance.
Energy Star Certified
The Rheem Endeavor R951T is Energy Star Certified. An HVAC system must meet strict energy efficiency guidelines determined by the Environmental Protection Agency (EPA) to earn this prestigious recognition.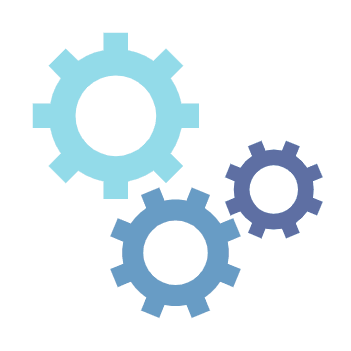 On top of that, an energy star certified HVAC equipment will enhance your home's overall comfort while decreasing your home's carbon footprint, allowing energy savings for homeowners on their monthly utility bills, thus reducing harmful carbon air pollution and most greenhouse gases.
Sustainability
For nearly a century, Rheem has been a leader in HVAC innovation and continues to have a bold approach against climate change, water waste, and greenhouse gases.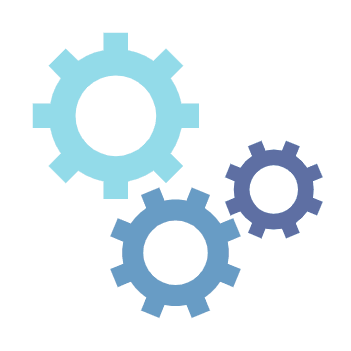 Not to mention, this is one of the simplest Rheem furnaces on the market, which makes it easy to fix, HVAC contractors won't have a hard time locating parts, and almost any HVAC professional can work on this unit.
What Features Does the Rheem Endeavor R951T Gas Furnace Have?
The Rheem Endeavor has several factors and features; however, some of the most prominent ones are the increased energy efficiency, a single-stage blower motor, a constant torque ECM motor, a secondary heat exchanger, and the Rheem patented PlusOnes. Let's dig into each one a little deeper.
Increased Energy Efficiency
The Rheem Endeavor R951T has a 96% AFUE, which is one of the best AFUE in the industry. AFUE is an acronym for Annual Fuel Utilization Efficiency, which is calculated and determined by the Department of Energy testing procedures. In short, AFUE is a metric that determines how much fuel your furnace converts to heat and evenly distributes it through your ductwork and into your living space.
Single Stage Blower Motor
A single-stage furnace is a type of heating equipment that operates at only one level of heat output. This means it can only be 100% on or off. The furnace works at this level regardless of the outside temperature. A single-stage blower motor can be powered by gas or electricity, but in this case, it's powered by gas.
Constant Torque Electronically Commutated Motor (ECM)
A torque mortar is a high-efficiency ECM motor that uses an integrated control board that maintains a programmed torque/speed at which your furnace runs.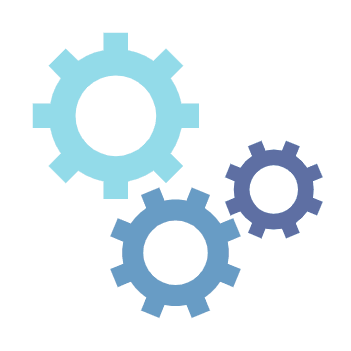 It's important to note that the Torque/ECM programming is unique to each furnace or HVAC system and is determined by the manufacturer, in this case, Rheem. It is essential to remember that this programming can ONLY be done during production.
Secondary Heat Exchanger
A standard efficiency furnace is 80% efficient with only one primary heat exchanger, and it's usually 100% "off" or 100% "on." However, a furnace with higher energy efficiency, like the Rheem R951T, has a primary and a secondary heat exchanger, which makes the Rheem Classic R951T Gas Furnace more efficient than the base model, the Rheem R801T Upflow/Horizontal Classic Series Gas Furnace.
PlusOnes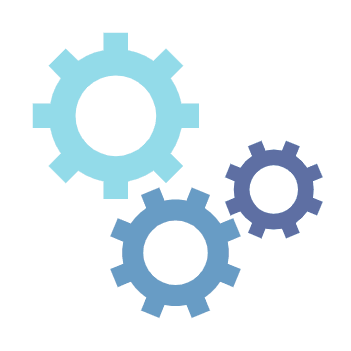 As part of this campaign, the Rheem Endeavor R951T has several plus ones, including:
Energy Efficiency:

As a general rule of thumb, a standard 80% gas furnace with only one heat exchanger will only use 80% of gas, whereas the Rheem R951T is a 96% gas furnace that will use 96% of the gas used to heat your home. Therefore the Rheem R951T is 16% more efficient than the Rheem R801T Upflow/Horizontal Classic Series Gas Furnace, which is better for you, your wallet, and the environment!

Diagnostics:

Rheem has the HVAC industry's first seven-segment LED that allows for quick and easy service, which results in fewer callbacks and happier customers.

Ignition system:

Rheem created a new ignition system called a "Direct Spark Ignition," or DSI. This ignition system is up to nine times more reliable and has a longer lifespan than other single-stage gas furnaces on the market.

Water Management System:

Another perk when investing in the Rheem R951T is their exclusive patented water sensor that will automatically shut off your residential furnace if there is a clogged drain or any sign of water damage.
What HVAC Equipment Can Be Paired With the Rheem Endeavor R951T?
There are several HVAC accessories and equipment that can be paired with the Rheem Endeavor R951T, including:
Any HVAC equipment that has a one-stage blower motor, such as the

Carrier Performance 16 (24SPA6) Air Conditioner

, Carrier Comfort 14 (21SCA4) Air Conditioner, or the Rheem Endeavor (RA14AZ) Air Conditioner, all of which are single-stage HVAC equipment.
Smart Thermostats, like a

Google Nest

or Rheems patented

EcoNet

®

Smart Thermostat

. That said, it's worth mentioning that you can install a Rheem EcoNet Thermostat; however, you would only get the smart thermostat features since the Rheem Endeavor R951T is a non-communicating HVAC system.
All indoor quality accessories, including, but not limited to, the

REME HALO

,

HALO LED

, and the Aprilaire Humidifier, or the

Aprilaire Dehumidifier

. These accessories can be used individually or combined to give your home ultimate comfort.
Take a quick minute to watch the video below explaining the benefits of investing in an Aprilaire Humidifier.
What Type of Homeowner Is a Good Fit for the Rheem Endeavor R951T?
A homeowner that is budget-friendly, this furnace will keep your home comfortable; however, it's important to note that this furnace will not fix some of your comfort concerns, such as dirty sock syndrome, uneven air flow, or fluctuating temperatures. If this is the case, you may need to zone your HVAC system. You can learn more about zoning in the related article below.
Also Read: What is an HVAC Zoning System? (And Why It Works)
Another type of homeowner that the Rheem Endeavor R951T Gas Furnace would be perfect for is someone who is looking for a simple/ basic heating system, who is happy with how their current HVAC system is performing, but they are in the market for something a little more energy efficient.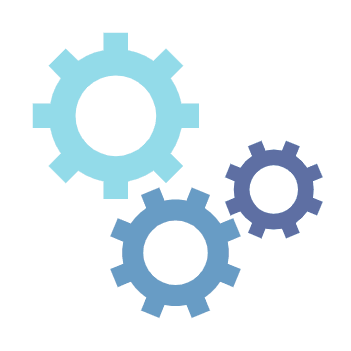 This furnace is also a good fit for landlords that own rental homes; it's affordable, reliable, and dependable without breaking the bank. It will suit the needs of your renters, especially if they aren't planning on renting in the near future.
One thing to remember when determining if this furnace is right for you is realizing that this type of unit is not the best of the best, but it is built for comfort, with little to no bells and whistles. Nevertheless, it will get the job done.
However, sometimes it's in a homeowner's best interest to focus on something other than the bells and whistles and just focus on getting an HVAC system that will keep you and your loved ones comfortable all year round.
What Type of Homeowner Is a Bad Fit for the Rheem Endeavor R951T?
A homeowner with many comfort concerns, such as hot and cold spots or uneven temperatures, wouldn't benefit from this furnace. That said, it will keep your home comfortable; however, it won't be as good as keeping your home level or as energy efficient as a variable-speed furnace.
Another type of homeowner this furnace would not be a good fit for is someone who is only planning on staying in their current home for the next 3-5 years. To be completely honest, you wouldn't be there long enough to get a return on your investment, and in the end, you could lose money.
Or if a homeowner or their loved ones have allergies, this furnace would not be a good fit for you. However, suppose this is the only higher-efficiency furnace in your price range. In that case, you can always increase your home's indoor air quality by using one of the air purifiers listed above or investing in a HEPA filter.
Related Content: What Is a HEPA Furnace Filter and What Are Its Benefits?
Technical Specifications of the Rheem R951T
According to Rheem's official brochure, the Endeavor™ Gas Furnace (R951T), has the following:
Price: $4,000- $6,000

Efficiency: 95% AFUE

Configuration: 4-Way Multi-Position

Heating Stage(s): Single-Stage

Motor Type: Constant Torque

Sound Operation: Quiet

Limited Warranty: Conditional Parts (10 years) and Heat Exchanger (limited lifetime)

Sound Profile: Quiet
How Do I Know If the Rheem Endeavor R951T Is Right for Me?
To be completely transparent, it comes down to how you feel the temperature. Everyone feels temperatures differently, so if you're a homeowner that suffers from fluctuating temperatures or hot and cold spots throughout your home, a variable-speed HVAC system would be a better fit.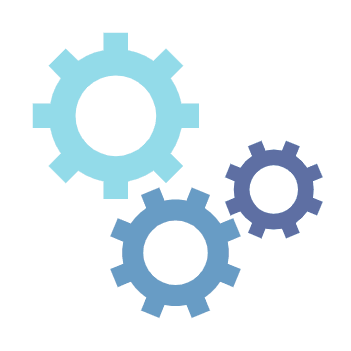 Nevertheless, if a variable-speed HVAC system is out of your allotted budget, you can invest in the Rheem Endeavor R951T and a combination of the indoor air quality products mentioned above to get added benefits when purchasing a new furnace.
Are you ready to begin your comfort journey with Fire & Ice? If so, click the link below to schedule a free in-home estimate and get the comfort you and your family deserve.
Not ready to make the plunge just yet? No worries; you can still enjoy the F&I experience. We service, repair, maintain, and install all HVAC equipment, including air handlers, heat pumps, air conditioners, furnaces, and water heaters (if they are installed by F&I).
Fire & Ice has served residential homeowners throughout the Columbus metropolitan area for almost two decades, and we take pride in getting it right the first time.
Check out the zip code map below to ensure you're in our service area, and call us to schedule your next HVAC appointment with one of our knowledgeable and friendly HVAC residential sales or technicians/installers.
We look forward to serving you!