Back To Resources
22 Benefits of an HVAC Job at Fire & Ice in Columbus, Ohio
Fire & Ice in Columbus, Ohio, is looking to hire HVAC technicians, including service techs and installers. We take a look at the company's many benefits.
Normally we write educational articles about air quality and air quality products, how to help you keep your home comfortable and healthy, and product reviews.
This time, however, we're here to talk about ourselves for the simple reason that we're hiring, and we want to show you that a career at Fire & Ice rises far above our competitors.
How can we say that? Because we keep an eye on the other HVAC companies in Columbus and Central Ohio, so we know that what we offer is head and shoulders above what they can offer.
Don't believe us? Read on.
Benefits at Fire & Ice HVAC
Major medical – dental – vision insurance; we pay 70% of your premium and 25% of your dependents' premiums
You can earn 40 hours of PTO each year
Six paid holidays
Payday is weekly, not bi-weekly or monthly
$15,000 life insurance plan – company pays 100%
You earn 1 week of vacation after 6 months, a 2nd week after 1 year, 3 weeks after 8 years
Retirement IRA that the company matches 5%
Beer & steaks on Fourth of July
Thanksgiving turkey
Christmas bonus
Free coffee and tea
Christmas Club savings accounts
Tool accounts
Aflac is available; It's supplemental insurance to help pay out-of-pocket expenses your major medical insurance doesn't cover.
Section 125 Cafeteria Plan pre-tax deductions; It's a plan that offers employees a choice between receiving their compensation in cash or as part of an employee benefit.
Managers' breakfast once a month. We cook for you!
One-on-one meetings once a month with your supervisor to have an open discussion about your pay, your advancement opportunities, and your ideas.
200+ hours a year in training; we have Columbus's largest HVAC training lab
Company vehicle for service technicians and sales staff
$20/hour starting wage or more w/applicable experience
$35/hour within 5 years contingent on following leadership plan
$1000 sign-on bonus or more for field and sales staff
Join Our Newsletter
Receive our newsletter which includes special deals, news, and more.
Only the biggest HVAC companies have any benefits at all. So a majority of the people that are out there are companies that don't have medical or don't have dental or vision insurance. Or if they do, it's not as near as much as we do. They definitely don't have paid time off.
Only three or four companies in Columbus, Ohio, pay every week as we do.
We know of no other HVAC company out of the 192 or so local companies that have a life insurance plan that's paid for.
We are the only company that gives out Thanksgiving turkeys in addition to a gift card on the Fourth of July. We looked at the top 10 companies and made a list of everything they do. We adopted everything. We do it all, and then some.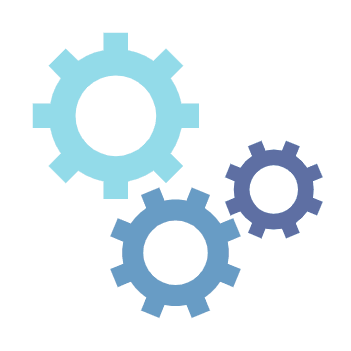 Ongoing Training at Fire & Ice HVAC
I believe in training people well enough that they can leave, but treating them well enough that they don't want to.
Here's a big difference between us and most other HVAC companies: We have one-on-one meetings once a month with your supervisor to have open discussions about your pay, your advancement opportunities, and your ideas.
Most of the time when you get hired, that's it. Maybe you get a yearly raise, but you don't get the training. We are going to sit down with service technicians every month, and we'll go over what skills you'd like to develop, and talk about how you can make more money. We'll discuss the skills you need to work on. We want techs to learn, because when they do, we can earn more money, and therefore they can make more money.
People want to be heard. They want to feel important. The big companies tend to treat you like a number, and the small companies completely overburden you, and don't let you build the skill set because they don't have the money to give you the training to advance your career.
We sit down with each person and talk to them, and find out where they're at mentally and with their skills, and we listen to them. What are your issues? What problems are you having? How can we help?
You will always know exactly what you have to do to earn more money.
That's one of the big differences. Most companies just put you in a truck, you're out on your own, they yell at you when you make mistakes, there's no training, and you might be with that company for five years and don't get a raise.
Only 5% of the companies out there do any technical training. Out of that, 80% of those 5% do less than 40 hours of training a year. Our technicians get 200 hours a year. That's big. We have a training facility on site. Because if they're not training here, where are they training? They're training at a customer's home by trial and error. And what if they make mistakes? That leaves unhappy customers who will need to call in another repair technician.
Year-Round Employment at Fire & Ice HVAC
A lot of heating and cooling companies work you hard in the winter and in the summer, but as it gets slow in the spring and fall, many will lay you off. Others will put you to work only 20 hours a week. That makes it very hard to feed your family. There's no year-round work. That's a big problem in the industry.
Join Our Newsletter
Receive our newsletter which includes special deals, news, and more.
At Fire & Ice, we have year-round work. That's one of the main goals of the company so that the guys don't have their hours cut during the slow times.
We're Hiring at Fire & Ice HVAC
These benefits are the types of things that prospective HVAC technicians should be looking for. Nobody but us does this.
We try to be the best of all worlds for you and for us. And just to reiterate, we're hiring.
If this sparks your interest, feel free to do some more reading about what it takes to be an HVAC professional:
How to Begin a Career in Columbus, Ohio, as an HVAC Technician
HVAC Technician Jobs in Columbus, Ohio: Your Guide to Becoming an Installer
How to Become a Sales Professional in HVAC in Columbus, Ohio
We'd love to hear what we can do for you, and what you can do to keep us the most trusted HVAC company in Columbus and Central Ohio.
Read more:
Cutting Corners: A Look at the Best and Worst HVAC Company Practices in Columbus, OH