Back To Resources
Furnace Repair and Maintenance in Hilliard, Ohio
We've done hundreds of furnace repairs in Hilliard, Ohio, from simple parts replacement to major overhauls. This article reviews common reasons you may need to schedule a furnace repair or maintenance service call, how to prevent frequent furnace repairs, and what's included in a furnace tune-up.
During the winter, your furnace helps ensure your family's comfort and safety. When it's running smoothly, homeowners can take comfort in the fact that their residential HVAC system is working efficiently.
However, most homeowners don't know there is an issue with their HVAC system until it breaks down; this includes your air conditioner, air handler, or heat pump, which can become a serious issue, especially in the dead of winter.
Join Our Newsletter
Receive our newsletter which includes special deals, news, and more.
At this point, you can call an HVAC service technician, but you'll often have to wait a few days (or more), especially during the busy season. Meanwhile, to keep you and your loved ones safe and warm, you can toss another log onto the fire, pull out the wool blankets, and dress in layers.
Nevertheless, being stuck inside a cold house is miserable for all parties involved.
At Fire & Ice, we have serviced thousands of furnaces within the Columbus Metropolitan area, including Hilliard, Ohio, over the past few decades. In the winter, we receive hundreds of service calls for a furnace repair, furnace maintenance, new furnace installation, and other heating and cooling maintenance tasks.
If you have questions regarding a furnace repair or maintenance, then this article may be able to help if:
Your furnace isn't providing enough heat

Your furnace keeps turning on and off without running a full cycle

Your furnace isn't running at all
By the end of this article, we hope you know exactly what HVAC company you want to Trust with the Comfort of your home.
In the HVAC industry, there are five tell-tale signs that signal a furnace repair. In this section, we'll break down each of the five signs, what can cause them, and the next steps to take:
Changes in airflow

Short cycling

Abnormally long runtime

Abnormal sounds and smells

Puddles of water and leaks
Do You Notice Any Changes in Your Airflow?
Changes in airflow refers to when a vent/register can become partially or completely blocked. This may involve a reduction in force from the furnace or a blocked section of your internal ductwork.
Side Note: Ductwork can be cleaned; however, it's best to leave it to one of our indoor air quality specialists, like we have at Fire and Ice. You can check out our air duct cleaning services page and learn about our process and why it's important to get your ducts cleaned sooner rather than later.
However, if you need clarification on the root cause of your airflow fluctuation, a thorough inspection from one of our knowledgeable and friendly technicians will be able to diagnose the issue.

Nevertheless, there is one solution homeowners can try before calling in the professionals: check your filter and change it if needed. If you need help finding a replacement, check out the link below.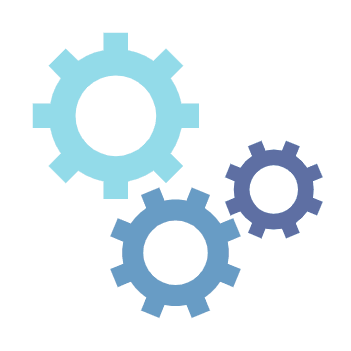 Is Your Furnace Short-Cycling?
Related Content: How Often Should Furnace Filters Be Changed?
This means your furnace turns on and off more frequently than it should. Not only will this rob you and your loved ones of warmth, but it also doesn't allow the hot and cold air in the house to mix.

When this happens, it can cause stubborn hot and cold spots. This is also hard on your furnace. Think of your HVAC system like a car; the more times it has to start, the quicker it will run out of gas.

The same goes for your residential furnace; the more times it has to start, the more gas and electricity it will use. On top of that, if your HVAC system is frequently short cycling, it can lower the expected lifespan of your HVAC equipment.
Does Your Furnace Have an Abnormally Long Runtime?
On the other hand, if your furnace kicks on and doesn't stop, this is a sign of trouble. One of the best ways to determine if your HVAC system has an abnormally long runtime is if you see a spike in your monthly utility bills.

If it spikes, and you can't attribute it to the weather or some other factor, it may be that the furnace is underperforming, and you may need a furnace repair, maintenance, or even a new furnace installation.
Do You Hear or Smell Anything Out of the Ordinary?
Abnormal Sounds or Smells- if you hear any banging, rattling, screeching, or other concerning sounds from your residential heating system, you need to contact an HVAC technician immediately.

Bad smells coming from your furnace are also not ideal. So, if you recognize any musty, moldy, or dirty sock smell, it might be caused by a burnt-out motor or a buildup of mold inside your unit. At this point, it's best to contact a professional that can diagnose your issue and offer suggestions.

Related Content: Dirty Sock Syndrome: Causes & Solutions
Do You Notice Any Puddles of Water or Leaks?
If you see any water coming from your HVAC system, it's not a good sign and can indicate problems with your home heating and cooling system, such as a damaged heat exchanger and/or a faulty seal on your evaporator coil.

To keep you and your loved ones safe and your HVAC equipment running smoothly for several years, contact an HVAC professional if you see any standing water or leaks.
Join Our Newsletter
Receive our newsletter which includes special deals, news, and more.
Hilliard Homeowners: How to Prevent Furnace Repairs
While there is no surefire way to avoid furnace repairs completely; however, you can cut down on the number of service calls you need. With that said, there are several ways in which homeowners can help prevent furnace repairs, such as changing their filters and scheduling regular maintenance.
Change Your Filter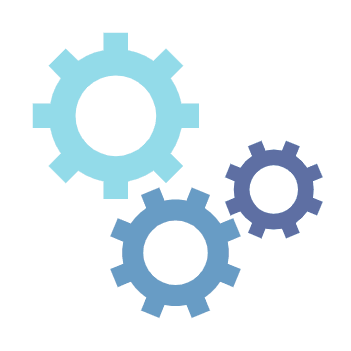 I know you're only halfway through this article, and we have already mentioned changing your filters multiple times; however, this is because it is one of the easiest HVAC maintenance tasks a homeowner can do independently.
Frequently changing your filters can have several benefits, such as cutting down on frequent furnace repairs, lowering your monthly energy bills, and keeping the air in your home clean.
Also Read: How, Why, and When to Change Your Furnace Filter
Schedule Preventative Maintenance
This should be a no-brainer, but believe it or not, homeowners go YEARS without having their home heating, and cooling system serviced. According to Bob Vila, there are seven reasons you should never skip your HVAC check-up, including:
Avoiding breakdowns and expensive repairs

A longer life expectancy of your system

Keeps your manufacturer's warranty intact

Protecting your family's comfort

Improves your system's overall energy efficiency

Catch problems before they become detrimental to your system

Maintaining your optimal comfort level all year round
When Should You Get A Furnace Tune-up?
As a general rule of thumb, you should get your HVAC system serviced twice a year, once before winter (generally in the fall) and once before summer (typically done in the spring).
However, if you are a homeowner that tends to forget about your residential HVAC system until it's too late, at Fire & Ice, we offer customers a maintenance agreement. Our maintenance agreements are affordable, and we have three tiers to choose from; bronze, silver, and gold depending on your budget.
You can learn more about our maintenance plans, their benefits, and costs by visiting our HVAC Maintenance Agreements Homepage or by watching this video:
Related Content: Everything You Need to Know About Our HVAC Maintenance Agreements
What Does Our 17-Point Furnace Tune-Up Look Like?
You should invest in a furnace tune-up to ensure your furnace is operating optimally. Per HVAC best practices, a homeowner should invest in a furnace tune-up at least once a year (typically completed in the fall).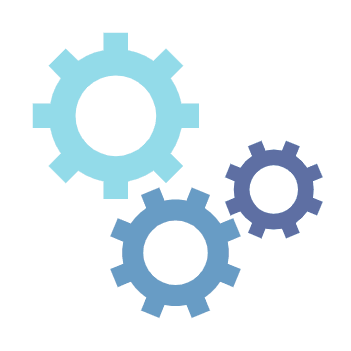 At Fire & Ice, we have one of the most comprehensive tune-ups available in the industry. There are 17 specific safety and performance checkmarks your HVAC technician must inspect during your annual furnace tune-up, including, but not limited to:
Test for carbon monoxide

Check the air filter and replace it if necessary

Test and adjust (if needed) operation controls and safety

Check the blower motor

Clean the thermostat, pilot assembly, burners, and flame sensor

Inspect the heat exchanger

Test and tighten any wiring or connections

Test for gas leaks

Inspect the flue pipe and draft diverter

Lubricate all bearings, motors, circulators, and fans
Plus, so much more!
Also Read: HVAC Tune-ups: Why You Need One & What's Included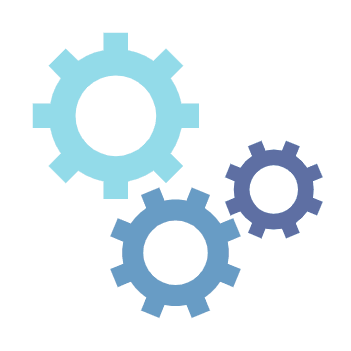 When you trust Fire & Ice with your HVAC maintenance and care, you invest in more than just your HVAC system; you invest in a lifelong HVAC partner. We are a proud, locally owned and operated business with several years of HVAC experience right in your own backyard!
On top of that, we go above and beyond for our customers by requiring a Manual J Load Calculation and an FQI (Final Quality Inspection) on all HVAC installations, and we support you for the long haul.
Join Our Newsletter
Receive our newsletter which includes special deals, news, and more.
Manual J Load Calculation
Did you know the Air Conditioning Contractors of America (ACCA) requires a Manual J Load Calculation? Have you never heard of it? That's because several local HVAC contractors cut corners and don't take the time to size your HVAC system accordingly.
Fire & Ice requires all our HVAC professionals to perform a Manual J Load Calculation as part of your HVAC estimate. This calculation is the best way to determine the proper size of HVAC equipment for your home.
Without performing a complete Manual J Load Calculation, improper sizing can occur (undersized or oversized), which will lead to several problems, including but not limited to the following:
Increased wear and tear on your system

Poor performance

Premature breakdowns

Wasted energy
Related Content: Sizing Your Air Conditioner, Heat Pump, and Furnace
Final Quality Inspection (FQI)
Fire & Ice is the home of the FQI within Columbus and the surrounding metropolitan area, including Hilliard. Our FQI is a priority because we want to ensure you are happy with your new whole home investment and help you understand how to get everything out of it.
So, after a few weeks of having your system, your Fire & Ice sales professional will come back to check on your HVAC system's installation, ensure all pieces and parts are working properly, and answer any questions you may have.
Support for the Long Haul
Another thing that sets Fire & Ice apart from the other local HVAC contractors in Hilliard, Ohio, is our support for the long haul. As mentioned above, we return two weeks after the installation to ensure proper function.
But we don't stop there; we also follow up with our customers 90 days, six months, and a full calendar year after your installation. Also, at any of these appointments or by calling us directly, you can enroll in one of our in-house maintenance agreements (mentioned in the section above) designed to support homeowners with their HVAC equipment to ensure operation for many years to come.
Hilliard, Ohio Furnace Repair and Maintenance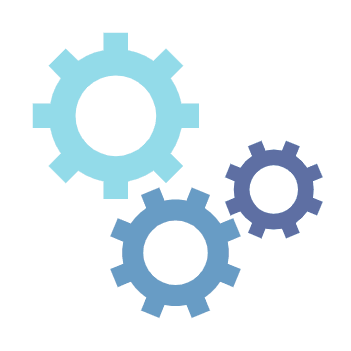 While simple tasks, like regularly changing your filter or scheduling routine maintenance, are good practices for any system, if your HVAC is struggling to keep up with your temperature demands, schedule a heating and cooling professional visit.
Remember that skipping out on your annual furnace tune-up could be what stands in the way between you and your comfort, lower electric bills, or even a complete system failure.
So, if you're looking for a trusted and local HVAC contractor for your Hilliard, Ohio, furnace repairs, then you've come to the right place!
At Fire & Ice, we take pride in doing the work correctly the first time, every time. Whether it's a repair or a replacement, we have the expertise and knowledge to get your system working efficiently to provide maximum comfort to you, your home, and your loved ones.
And if you want to learn more about furnace tune-ups in Hilliard, Ohio, we recommend reading the following: