Back To Resources
Product Review: Rheem Prestige (RA18AZ) Air Conditioner
If you're looking for a durable and reliable HVAC system, consider the Rheem Prestige RA18AZ Air Conditioner. It's a high-end HVAC option for homeowners looking to reduce their carbon footprint and greenhouse gas emissions while improving their home's energy efficiency.
With the heat of summer at an all-time high, it's more important now than ever to invest in a home comfort system, such as the Rheem Prestige (RA18AZ) Air Conditioner. This AC is arguably one of the best variable-speed air conditioners in the HVAC industry.
Rheem has nearly 100 years of service and manufactures residential HVAC equipment, such as air conditioners, heat pumps, furnaces, air handlers, and even water heaters! Rheem is the leading brand in the current market because of its advanced technology, dedication to each product, and proven durability, reliability, energy efficiency, and overall performance.
And that's just the tip of the iceberg. In this article, we will cover several features and benefits of the Rheem Prestige (RA18AZ) Air Conditioner, as well as
Equipment Paring & The Rheem (RA18AZ) Air Conditioner

What Type of Homeowner Would Benefit From Investing in This Unit?

What Is EcoNet? And Why Should I Invest in a System That's EcoNet Enabled?

What Type of Homeowner Would Not Benefit From Investing in This Unit?

What HVAC Equipment Can be Paired With This Unit?

Purchasing a Rheem Prestige RA18AZ Air Conditioner in Central Ohio
Let's get started!
Benefits of Investing in a Rheem Prestige (RA18AZ)
Finding a new HVAC system that meets your needs and your budget can be challenging; however, investing in the Rheem Prestige (RA18AZ) AC outdoor unit has several benefits that easily outweigh the overall cost, including a variable speed motor, peace of mind, a low sound profile, curb appeal, EcoNet capabilities, and increased energy efficiency.
Variable Speed A/C Unit
A variable speed starts slower than a one-stage or two-stage, with "various" stages in between, making this unit more energy efficient than any other Rheem Air Conditioners we offer at Fire & Ice. You can think of a variable-speed motor as easing your gas pedal to reach your intended speed rather than flooring it.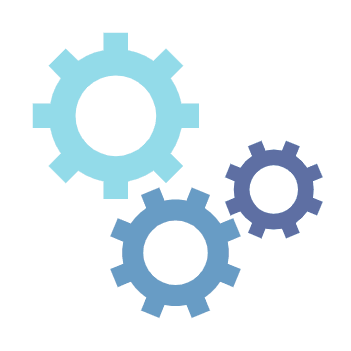 When opting for a variable-speed air conditioner over others, there are several benefits, including, but not limited to, quiet performance, better indoor air quality, more comfort control, better for zoning (if you need it), and overall reliability for several years down the road.
Peace of Mind
Imagine spending thousands of dollars on a new HVAC system only to fail. While we all hope this doesn't happen to us; but, with modern technology, sometimes things don't always go as planned. Nevertheless, you won't have to worry when investing in a Rheem Air Conditioner because they have one of the industry's best 10-year conditional parts warranty.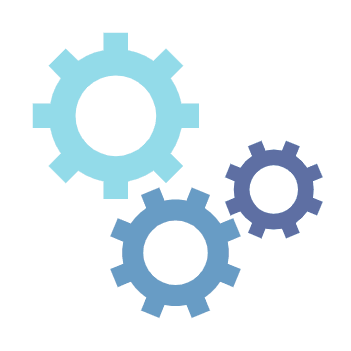 This warranty covers any defective or failing product parts caused by normal wear and tear. You must register your air conditioner within 90 days of installation to receive coverage, which can be done on their "Warranty Page" located on their website.
Quiet Operation
A properly sized and measured air conditioner should make little to no noise. Rheem understands the importance of a quiet HVAC system, which is why they developed this model with acoustics in mind.
This unit is equipped with sound-damping features such as a flan blade approach, a composite base pan, and an innovative compressor that provides homeowners with added energy efficiency and quieter operation. Believe it or not, this unit has a sound rating of 55 decibels, which is comparable to a refrigerator hum.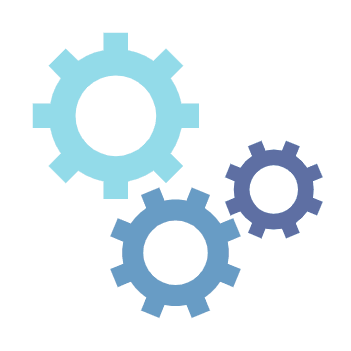 Durable Curb Appeal
Suppose you live in a neighborhood with an HOA. In that case, you know firsthand that they can be quite fussy about "curb appeal." You may have strict guidelines for what is and isn't allowed regarding exterior features. So, if you're looking for a way to protect your HVAC system while still adhering to these regulations, you might want to consider this unit.
With its visually appealing design featuring curved louvered panels and corner posts, it looks great and offers top-notch protection for your HVAC system both inside and out. Additionally, it comes with various modern cabinet innovations, such as a corrosion-resistant composite base pan and a painted powder coat that meets all HOA requirements.
Increased Energy Savings
The Rheem Prestige Air Conditioner is recognized as an ENERGY STAR appliance and has a higher energy efficiency than most comparable HVAC units; in fact, this air conditioning unit has a SEER2 of up to 20.0 and an EER2 rating of 13.
If you're not in the HVAC industry, you may be wondering what both of those acronyms stand for and why they are important regarding the energy efficiency of your Rheem air conditioner, let's define both:
SEER2 is an important factor to consider when purchasing an HVAC unit, especially in Ohio, where the minimum SEER2 requirement is 15. This rating system considers various factors such as temperature, humidity, and location to determine the energy efficiency of an air conditioner.
Choosing a unit with a higher SEER2 rating can save money on your energy bills while reducing your carbon footprint. It's important to research and choose the right HVAC unit for your specific needs, considering factors such as your home's size and budget.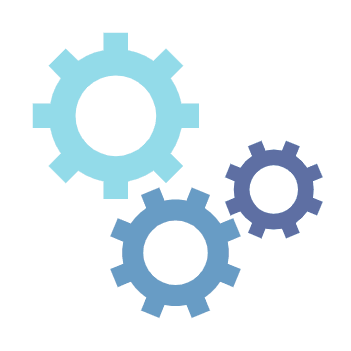 EER2 stands for Energy Efficiency Rating, which measures the consistent efficiency of an HVAC unit in high or humid outdoor temperatures.
It also considers varying temperatures in specific climates, giving homeowners a more accurate indication of their air conditioner's energy efficiency over time and between temperature changes.
Features of the Rheem Prestige (RA18AZ) Air Conditioner
When it comes to the features of Rheems RP18AZ Air Conditioner, this unit takes the cake! As part of Rheem's 360°+1 campaign, it undergoes rigorous evaluation to ensure customers receive top-quality service. The "PlusOnes" features are a result of the 360°+1 campaign and include:
PlusOne Diagnostics & Bluetooth Connectivity
This Rheem product now includes better connectivity with Rheem Contractor and EcoNet apps, as well as built-in technology for easy setup, monitoring, troubleshooting, and repairing of the unit.
PlusOne Expanded Valve Space
The valve space service is available in 3-inch, 4-inch, or 5-inch sizes, providing HVAC technicians and installers with a minimum working area of 27 square inches. This ensures proper diagnostics and maintenance, making this product the perfect solution for all your HVAC needs.
PlusOne® Triple Service Access
Rheem's enhanced triple service access utilizes two fasteners, removable corners, and curved louver panels. These elements make internal component access even more convenient, with an opening of approximately 15 inches which ensures easier access to all internal components.
What Does This Mean For Homeowners?
These PlusOnes ensure accountability for HVAC contractors as well as Rheem to provide services that help lower the total number of service calls. This gives residential homeowners peace of mind, optimal comfort, quiet operation, enhanced energy savings, and reduced gas emissions for residential heating and cooling systems.
What Is EcoNet? And Why Should I Invest In a System That's EcoNet Enabled?
Another benefit that deserves its own section is Rheem's EcoNet Smart Thermostat. If you're looking for an efficient and easy-to-use air conditioning system, the Rheem RA18AZ might be the one for you!
With its advanced EcoNet feature, you can easily control multiple systems in one device, making it a convenient and practical choice for any home or office. Plus, its sleek and modern design will complement any decor, adding style and functionality to your space.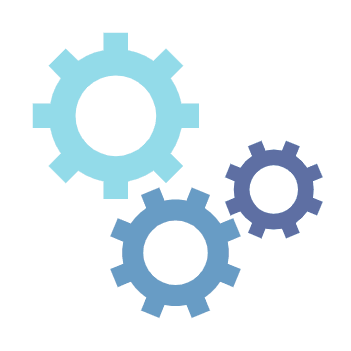 When you invest in an EcoNet Smart Thermostat from Rheem, it comes equipped with several benefits, including but not limited to the following:
Air Filter Monitoring
One of the easiest ways to keep your HVAC system running smoothly is by regularly changing the air filter. With EcoNet's helpful reminder feature, you won't have to worry about forgetting this important HVAC maintenance task.
Remember, by regularly changing/cleaning your HVAC filter, you can improve the efficiency of your system and ensure that the air in your home stays clean and healthy. So, sit back, relax, and let Rheem take care of the nitty-gritty details of your residential HVAC system.
Auto-Changeover
This smart thermostat is an amazing device that provides homeowners with ultimate convenience and peace of mind. It can automatically switch between heating and cooling, ensuring your home is always at the perfect temperature.
With this smart thermostat feature, you no longer have to manually adjust your heating or cooling system. It's an excellent investment for anyone looking to make their home more comfortable and energy-efficient. That said, this smart thermostat is a must-have for anyone who wants to save money on their utility bills while enjoying optimal comfort.
Integrated Air & Water
If you own a Rheem HVAC system and water heater, you might be interested to know that the EcoNet smart thermostat can control both appliances seamlessly. This can be incredibly useful, especially if you want to streamline your home automation setup and reduce the number of devices you need to manage. With the EcoNet thermostat, you can enjoy greater convenience, energy efficiency, and comfort all in one smart package.
Additional Benefits
This comfort control system boasts several additional features, such as built-in Wi-Fi, a 4.3-inch LCD screen, vacation monitoring, integration with Amazon's Alexa, a seven-day programmable schedule, a motion sensor, and five operating modes: heat, cool, auto, emergency heat, and fan-only.
What Type of Homeowner Would Benefit From Investing in This Unit?
When choosing HVAC equipment for your home, everyone deserves optimal comfort; nevertheless, it's important to consider factors such as the size of your residence, your heating and cooling needs, and your budget.
This AC unit has one of the highest energy efficiency ratings in the current HVAC market, especially a SEER2 rating, which is more accurate than its predecessors. That said, this unit would be perfect for an environmentally-conscious homeowner who wants to reduce their carbon footprint, greenhouse gas emissions, and monthly energy bills.
Moreover, if you're a homeowner that has invested in solar panels, this unit will help minimize the use of electricity, which is a win for you and the environment!
Another type of homeowner that would benefit from investing in this unit is someone who is in their forever home or if they are planning to be in that home for the next 10-12 years. Keep in mind that although the upfront cost may be higher, you will quickly get your return on investment with a unit that is energy-efficient, reliable, and easy to operate.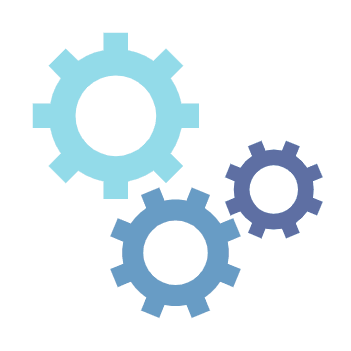 What Type of Homeowner Would Not Benefit From Investing in This Unit?
To be completely candid, if you're willing to dish out the money for this unit, it would be a great fit for almost any homeowner; however, a type of homeowner our comfort specialists wouldn't recommend this unit for is someone who is in a rental home or if you're planning to move.
While investing in a new HVAC system could increase the value of your home, more often than not, it wouldn't be enough of a value to justify purchasing a new HVAC system to make money when you sell your home/ move out, let alone break even.
Regardless of the type of home you own - whether your home is a two-story, ranch, or even on a concrete slab - this air conditioner can provide comfort. Nevertheless, it's important to keep in mind that what feels comfortable for you, your home, and your family may be different from others, so it's best to base your temperature preferences on your comfort level.
What HVAC Equipment Can be Paired With This Unit?
One of the main differences with this Rheem air conditioner is that because it's a communicating air conditioner, it has to be paired with a communicative EcoNet-capable unit, such as the R802V or R98MV.
A variable speed communicating HVAC system can build algorithms from previous run cycles, learn how to be more energy efficient, and change its air intake/outtake capacities depending on what you have your thermostat set to and the humidity outside.
Other than that, it can be paired with any of our additional indoor air quality devices, including but not limited to the REME HALO and Aprilaire Humidifier/Dehumidifier. These add-ons can be used separately or all together, giving your home ultimate comfort.
Technical Specifications of the Rheem RA18AZ Air Conditioner
Cooling Efficiency: Up To 20 SEER/ 13 EER

Cooling Capacity: 22.8- 54 kBTU

Compressor Type: Variable Speed

Sound Performance: As Low as 54 Decibels

EcoNet Enabled: Yes

Energy Star Rated: Yes

Limited Warranties: 10 Years (Parts), 10 Year Conditional Unit Replacement (Product Registration Required)
Purchasing a Rheem Prestige RA18AZ Air Conditioner in Central Ohio
At this point, you should have a good understanding of what sets the Rheem gas furnace apart, whether or not it meets your efficiency and price range requirements. The final step is to reach out to us to schedule a free estimate without any obligation.
We will provide accurate pricing and suggest options for your budget and comfort preferences. Additionally, we recommend reading the following informative articles:
On top of that, no matter what brand or type of system you have, a heat pump, air conditioner, furnace, air handler, or a combination of these systems, we all service, install, maintain, and replace all HVAC equipment.
We look forward to making your day better!