Back To Resources
HVAC Career Starting Point: Fortis College in Westerville, Ohio
Fortis College in Westerville, Ohio offers an 11-month course in HVAC for aspiring technicians who might not fit the mold for a four-year college. Dean Platt, HVAC/R Program Director at Fortis explains.
While examining trade schools, research from the University of Cincinnati Economics Center and the Ohio Association of Career Technical Superintendents concludes that "career technical certificate holders are estimated to have annual earnings of $46,208 five years after starting (a) program. This represents a potential annual earnings gain of $12,323 compared to high school graduates." Here at Fire & Ice, that number is around $60,000 within the first 5 years (as of 2021).
Factor into this what a four-year college degree costs versus what a degree from a trade school costs, and the earnings gap grows even larger.
Given the student loan crisis, it's a wonder why more students aren't forsaking a traditional college for one that offers one- or two-year vocational training.
If you're thinking about a career in the building trades industry, you're in luck. Shortages are everywhere. Electricians, carpenters, plumbers, and construction workers are all in demand. Trade schools (also known as vocational schools or technical colleges) offer career paths in these specializations. You can get your degree in two years or less and can learn a trade that will prepare you for steady work anywhere in the country.
HVAC (heating, ventilation, and air conditioning) technicians are in short supply, as well, and the trend is toward a greater shortage. Just in Columbus alone, there are almost 200 HVAC companies, so a degree in that field is almost a guarantee of a job that's waiting for you.
This article will focus on Fortis College, one of eight schools that are in Central Ohio awaiting budding HVAC technicians. The college offers training, a degree, and much more.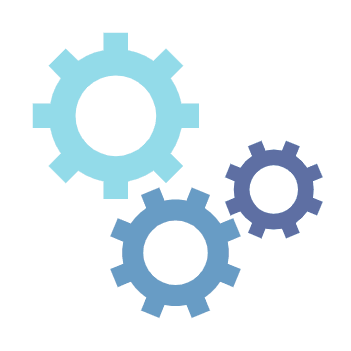 HVAC/R Education at Fortis College in Westerville, OH
Enter Dean Platt, HVAC/R (heating, ventilation, air conditioning, and refrigeration) Program Director at Fortis College in Westerville, Ohio. Fortis has HVAC training schools in Ohio, South Carolina, Alabama, Indiana, Georgia, Florida, New Jersey, Texas, Utah, Tennessee, Virginia, Louisiana, and Pennsylvania. Fortis can prepare students for entry-level employment as an HVAC Technician among other degrees.
Platt gets students from all over the world who enroll in the HVAC/R program in Ohio. He usually oversees 80-90 students at a time, some of whom attend the trade school during the day, others at night.
"They get the entire gamut of HVAC terminology during the 11-month program," says Platt. "The program starts with theory and moves into practical applications of that theory. Do they get tired of theory? I get the same complaint every day. 'Not another lecture.'
"But when they're a little older, they'll be like, "I'm glad I studied HVAC theory before I started on application, because how can I fix something if I don't know what it's supposed to do?' I tell them, 'Think of the money you're going to be making with this knowledge.' When they get to the classes in troubleshooting, then the theories they memorized are essential."
The program is split roughly 50-50 between classroom and lab work. Unlike online schools, students can get their hands dirty repairing heat pumps and furnaces. They also have access to computer simulations, where they can virtually examine a piece of equipment, use gauges, and diagnose a real-world problem. They can take a tool and check the amp draw on a compressor. And they're doing it at home on their computers.
Platt says, "Anything is better than sitting there and learning the psychometric chart for five and a half hours. You may never see another psychometric chart again once you graduate, but here's the knowledge you use it for, and here's what it means."
The program includes training in commercial HVAC, residential HVAC, refrigerants, refrigeration, heat pumps, and more. Fortis teaches the gamut, because, at that stage in their lives, the students may not have mapped out a definite career path. They may want to go into residential, commercial, refrigeration, or even into automation.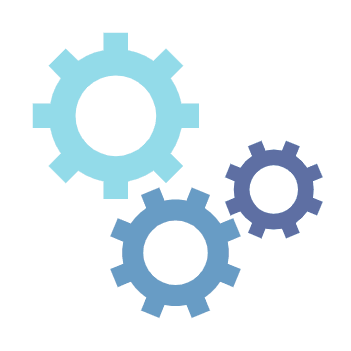 Platt says, "You can get a job anywhere in the United States, or in the world for that matter, with the skills you learn here."
The students yearn for a recession-proof skilled trade. "And if they didn't want a recession-proof job when they start here," Platt continues, "I tell them the benefits of it while they're here. They like to hear that."
Platt stresses that the budding techs also learn "soft skills," such as emotional intelligence, leadership, maintaining eye-to-eye contact with customers, and how to explain an HVAC problem to the homeowner in a way that makes them comfortable. After all, being good with your hands and problem-solving are only part of the job. HVAC techs meet with customers every day. And a poor interaction with a customer can overshadow a great installation job.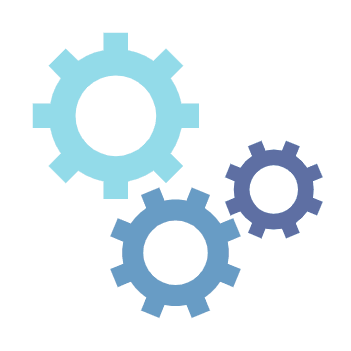 Connections Beyond Fortis College
"After years in the field," says Platt, "I've developed a lot of contacts. I've been able to add many of them to our program's action committee." His contacts with Central Ohio organizations help to keep the program current and provide graduates with the skills they'll need to succeed in the Columbus market and elsewhere.
"When they leave here, they're EPA certified, they know meters, they know electrical symbols. They know terminology, basic electricity, wiring, and schematics. It makes my job so much easier that they understand a load and a switch. Single-phase. Low voltage. High voltage."
One partner is Fire & Ice, which donates equipment to keep the laboratory current. The equipment even includes ductless mini-splits, which helps the curriculum stay up-to-date with real-world needs.
Scott Merritt, the owner of Fire & Ice, is also a member of the board for the Columbus, OH, branch of Fortis. Guest speakers and teachers consult with Platt on the curriculum, and career-oriented days allow students to meet potential employers. Fortis graduates make up a key part of Fire & Ice's team.
People from the HVAC industry tell the students first-hand what will be expected of them in a full-time job. "That's who we're trying to supply technicians to," says Platt. "So we rely on those people to tell us what they're looking for."
Mentoring is a big part of what excites Platt. On the first day of orientation, he gives every student his cellphone number, and tells them to text him any time of day, any day of the year. He tells them to use the number as often as they need, "because I'm going to be your technical support, your mentor, and your guru. Whatever you need, text me.
"I get texts 24 hours a day from students who are on top of the world. They're making this much money; they're in California; they're in Florida. Every time they have a kid, I get a picture."
Platt recognizes that the students in HVAC may need a father figure to look up to, someone who will stress that employers need workers with a good driver's license and a clean driving record so that they can be insured to drive the company truck. "If they're on probation, I tell them to get that cleared up.
"We have so many students that are on their last try. They can't afford a four-year college, and don't even have the grades for a four-year college."
Students don't even have to have a high school diploma. A GED can get you in the door at Fortis.
"We are here to solve the HVAC skills gap," Platt says. "We treat the whole student. We don't just give them information and send them down the road. We are about the whole student. We can give you two years of education in 11 months, and get you all the hands-on experience you need. These kids, they're trying to make their lives better, and that's where I come in.
"Seeing these kids once they get a job, showing up in their company truck with a uniform. You can't beat that feeling."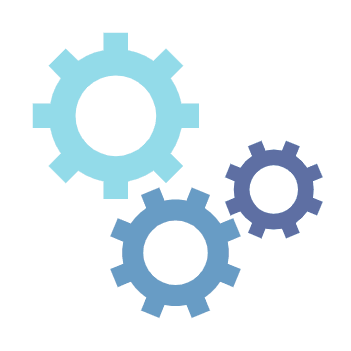 ________
Do you live in the Central Ohio area and are interested in learning more about the Fortis HVAC-R program? Click here to read more about the program and request information.
Next Steps Toward a Career in HVAC
You can pass all your classes, earn certificates and such, and gain the experience you need while working at an HVAC company. Job satisfaction is still the ultimate goal.
When you're striving for that goal, one factor that can't be overlooked is finding the correct company for your needs. You want to make sure that it's going to be a place that will treat you well, offer opportunities for advancement, and take care of you: that's how we operate at Fire & Ice.
We offer the best set of benefits in the business, and that's not idle boasting. We've checked, and no HVAC company matches us.
If you want to align yourself with the best in the industry, develop technical skills, and start a career that will set you and your family up for future success, consider joining Fire & Ice Heating and Air Conditioning today.
Read more:
HVAC Technician Jobs in Columbus, Ohio: Your Guide to Becoming an Installer
HVAC Technician Jobs in Columbus: An Ultimate Guide to a Career in HVAC
How to Begin a Career in Columbus, Ohio, as an HVAC Technician