What is Duct Cleaning? Basics of Having Your Air Ducts Cleaned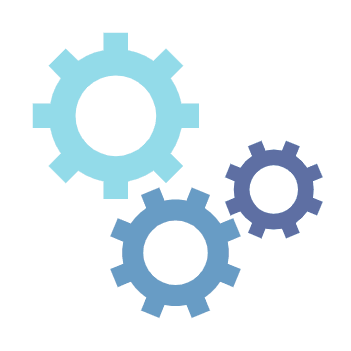 Air Duct Cleaning in Columbus, Ohio: Process, Benefits, and Price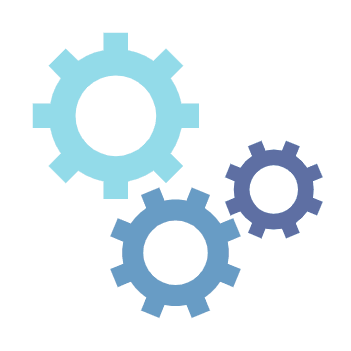 Air Duct Cleaning and How it Benefits You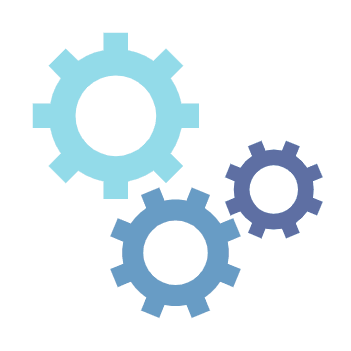 Fire & Ice Stories | Dee Dee's Duct Cleaning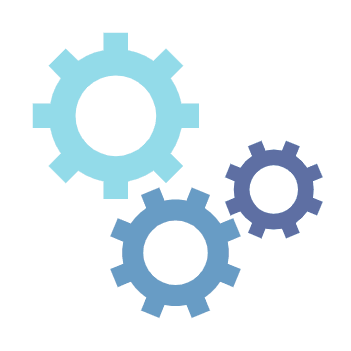 Ductwork Disinfectant: Uses and Benefits, Is it worth it?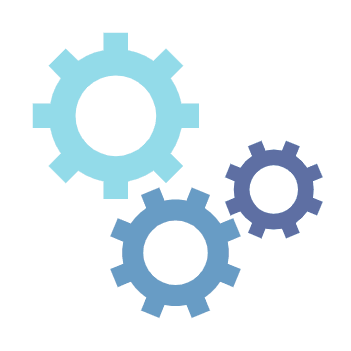 Best Air Duct Cleaning Companies in Columbus, OH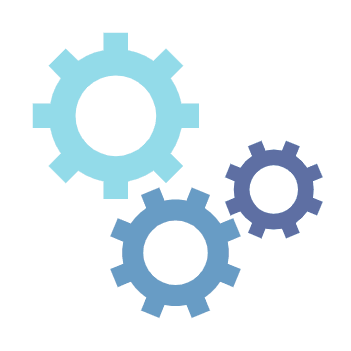 Air Duct Cleaning in Columbus, Ohio: All of Your Questions Answered
Air duct cleaning improves indoor air quality and improves the life of your entire HVAC system. We answer several customer questions about the process.
Your air ducts have no moving parts and have no electric components, yet they serve an invaluable function in your home: They help move air from one place to another. Without them, hot and cold air would be dumped from your air handler into one single room.
But how many times do you think about your ducts? Unless you're in HVAC, probably very few.
You rarely think about the quality of air coming out of your vents. You don't ponder how much mold and mildew might be forming in the ducts, which could be aggravating allergies, or worse. You don't consider how much dust and debris is being returned to your furnace, and what that filth is doing to your system.
Join Our Newsletter
Receive our newsletter which includes special deals, news, and more.
Is cleaning your ducts on your mind? If so, it's not uncommon to have several questions about the process. The ones we at Fire & Ice hear the most begin with…
Why Should I Have My Air Ducts Cleaned?
Dust, mold, mildew, and other allergens are going to accumulate in your ducts. People with allergies or breathing problems don't realize that their health issues have a lot to do with indoor air quality.
According to the EPA, the levels of indoor air pollutants are often 2 to 5 times higher than outdoor levels, and in some cases, those levels can exceed 100 times that of outdoor levels of the same pollutants. In other words, sometimes the air inside can be far more harmful than the air outside.
The biggest benefit of clean ducts is knowing that the air you're breathing inside is as clean as possible.
Can I Clean My Air Ducts Myself?
Sure. But it's important to consider that a professional air duct cleaning company will probably do a more thorough job. For instance, Fire & Ice uses a truck-mounted vacuum that has a capability of 12,000 cfm (cubic feet per minute). For comparison, the best portable vacuums have a cfm of about 5000. That's a huge difference in suction power. It could also mean that a whole lot of debris could be left behind by a less powerful vacuum.
Air duct cleaning companies will also have a greater variety of agitator tools. Each is designed to remove as much dust and mold as possible. Some companies - such as Fire & Ice - will also clean parts of your furnace; dust removed from there could easily wind up back in your ducts.
You might be able to place the nozzle of your industrial vacuum down the vents, but that won't reach the main trunk lines coming off of your furnace. Dust in there will be blown back through your ducts. Professionals should use pressurized air to get the dust all the way down the vents - as well as blow off dust clinging to the vents.
An improper cleaning job could damage the ducts, resulting in expensive repairs. Especially if you have flex ducts, you will need to hire a certified technician who has the right tools.
What Effect Does Dust Have on Your HVAC System?
Homeowners don't realize how much dust and debris is going into their HVAC system, how much dust is getting into the furnace's blower wheel, heat exchanger, heat strips, and onto the evaporator coil.
Clean systems are more efficient than dirty ones. Every contaminate in your furnace degrades its performance. Motors have to work harder. Fans are weighed down. A dirty condenser coil forces the unit to work harder, which leads to more wear and tear on the system.
What Effect Does Dust Have on Your Health?
Allergies can be triggered by all sorts of particulates in the air. While there's no way to avoid all allergens, you can create a healthy space for allergy sufferers in your family with a thorough air duct cleaning. The change in air quality may be subtle for some, and may be profound for others.
Are Chemicals Used to Clean My Air Ducts?
After cleaning the dust out of the ducts, at the customer's request, we can use one of two chemical sprays to disinfect the ductwork. That attacks the mold and mildew that the agitation tools can't dislodge. The chemicals will kill 99.99% of the bacteria that are growing inside.
We have an organic spray that is environmentally friendly, and we have a chemical spray that is used only in extreme cases. If the customer doesn't want to use it, we don't.
Is it Necessary to Cut Holes in My Air Ducts?
To clean the trunk lines coming off of the furnace, it's essential that we cut holes. Pushing the debris down the vents will certainly get rid of some of the crud. But to get the ducts as clean as they need to be, we cut 4-inch holes for our cameras to get before-and-after pictures, and one-inch holes in order to insert our air rods with agitation tools.
Before we leave, we seal every hole airtight.
Join Our Newsletter
Receive our newsletter which includes special deals, news, and more.
Is the Air Duct Cleaning Process Loud?
The loudest noise is the truck-mounted vacuums, which will be outside. There is some noise, but it's not much different than running a vacuum cleaner.
How Much Does Air Duct Cleaning Cost in Columbus, OH?
Our duct cleaning pricing is broken down into home sizes:
Up to 1,200 sq. ft. - $578
1,200 sq. ft. - 2,000 sq. ft - $736
2,001 sq. ft. - 2,800 sq. ft - $894
2,801 sq. ft. - 3,600 sq. ft - $1,157
Over 3,600 sq. ft - Call for a quote
We also provide additional services while we are at your home for an additional charge, such as dryer vent cleaning and whole-home disinfectant. Please visit our website for a complete list.
How Often Should I Clean My Air Ducts in Columbus, Ohio?
A thorough duct cleaning should be done every 3-5 years. If the home has pets or smokers, it should be done every 1-3 years. When you just moved into your new home is a good time, also. Maybe the previous tenants had a lot of pets or were heavy smokers. Or with new construction, sometimes sawdust and other particles from the building process end up lodged in the ductwork for years. This is a great time to start off fresh with an air duct cleaning
How Long Does Air Duct Cleaning Take in Columbus, OH?
It can take anywhere between two and four hours. A big factor determining the length of the job is the size of the house.
Why Does the Furnace Need to Be Cleaned, as Well?
Your furnace collects dust the same as air ducts. You can have freshly-cleaned ducts, but as soon as the furnace (or air conditioner) starts up, the dust is sent through the ducts again.
We believe that to get air as clean and healthy as possible, it's vital to vacuum the furnace's return drop, the plenum, the evaporator tray, and the blower wheel. If the evaporator coil is accessible, we will inspect it, air wash it, and vacuum it, as well.
Will Clean Air Ducts Boost Efficiency?
Its effects on the ducts' ability to move air, unless they're exceptionally dirty, is negligible.
But the cleaning of the furnace allows your system to run smoothly and efficiently. When the interior parts are caked in dust, the furnace has to work harder but will offer a reduced amount of airflow. That can hinder your entire HVAC system's to heat and cool. When we vacuum the blower wheel and the evaporator coil, we're removing debris that is harming your system.
A clean system is an efficient one, and it will save money on your repair bills, as well.
Should I Have My Air Ducts Cleaned Before or After Home Renovations?
After. Especially if the construction consists of any drywall work or woodwork, the ducts might have a layer of drywall dust or sawdust. If your HVAC is running during renovations, that drywall dust can easily be sucked in through the vents and wind up in the ducts and/or furnace.
Which Associations Oversee Companies That Clean Ducts?
Duct cleaning companies should be certified by the National Air Duct Cleaners Association (NADCA). Fire & Ice is one of only four companies out of 50 in Columbus with this distinction.
Fire & Ice is the only HVAC company in Ohio certified with NAFA (National Air Filtration Association).
This organization's goal is to educate the HVAC industry on the importance of proper air filtration and the need for clean air and healthy indoor air quality.
All contractors need to be licensed with the State of Ohio.
They should also be trained through and members of the IAQA (Indoor Air Quality Association). Fire & Ice has the distinction of being the only member of this organization in Ohio.
Do You Clean Dryer Vents?
Yes. Dryer ducts can clog and prevent the efficient running of your dryer. If we are already at your home to perform air duct cleaning, we can also clean your dryer vent as an additional service.
Air Duct Cleaning in Columbus, Ohio
The benefits of having your air ducts clean are numerous:
Cleaner, healthier air
Fewer lingering odors
Better airflow
Improved HVAC system health
Cleaner house


We invite you to take the first step and call us. Our process for cleaning ducts and furnaces is unrivaled in Columbus and Central Ohio. We'd like the chance to show you how much your quality of indoor life could improve. Visit our duct cleaning page for more details. Or click below to get in touch with us.
Live in Columbus or its immediate surroundings? Talk with a specialist today!
Schedule Service
Read more: