HVAC Tune-ups: Why You Need One & What's Included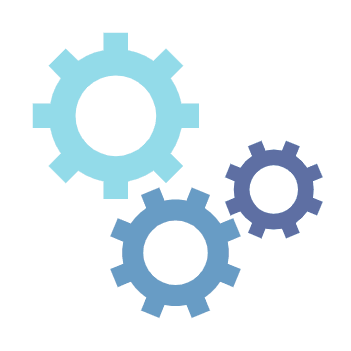 What Happens During HVAC Maintenance and Tune-Ups?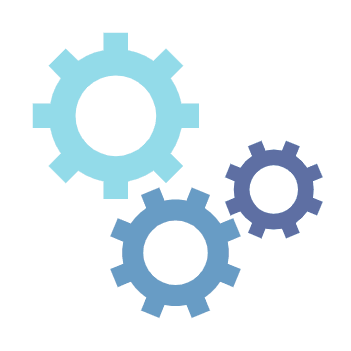 Do-It-Yourself? Why You Should Avoid DIY in HVAC Maintenance & Install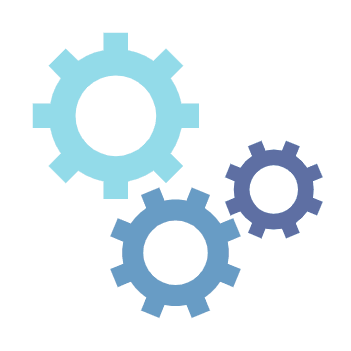 Protecting Your HVAC Investment | Our Maintenance Plans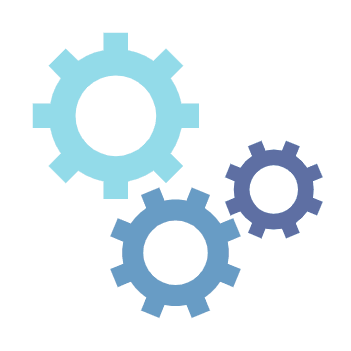 HVAC Tune-ups: Why You Need One & What's Included
Tuning up your air conditioner, heat pump or furnace is necessary to ensure efficient operation and comfortable airflow. We walk through routine tune-up steps and common questions in this article.
Does your air conditioner or furnace need a tune-up? Let me help: yes, it does. Maybe not today. Maybe not tomorrow. But sometimes within the next year, and probably sooner unless you've had one performed recently.
This is true if your system seems to be running well, not just if you're noticing problems (but especially then, too!).
And, yes, there's a fee associated with a tune-up. But it's nothing compared to the costs of ignoring this valuable HVAC service.
We're going to unpack each of these statements below. Why get a tune-up? When to schedule it? What's included? How much does a tune-up cost? What should you be preparing before your tune-up?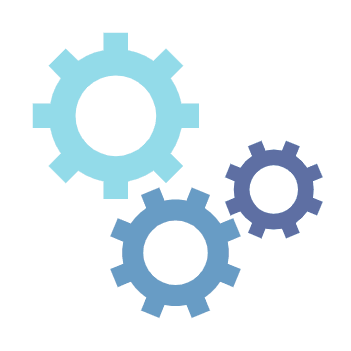 Why Get a Furnace or A/C Tune-up?
The most dangerous problems in HVAC aren't the obvious ones. It's not the noise that keeps you up at night, or that your living room is colder than other rooms in the wintertime.
The most dangerous problems are the ones that creep up on you. It's things like the filter that isn't changed as regularly as it should be. The long-term wear and tear won't seem like much day-to-day, but when your yearly utility bills are hundreds of dollars more, or when your system breaks down in year 12 instead of year 20, that's when you'll pay.
Filter changes are something most homeowners know about. But how clean is your condenser coil? Are the settings on your blower fan matched to the air conditioner's stage options? And are all the crossover channels between your burners functioning properly, or is one of them not lighting?
If you weren't sure of the answers, or weren't even sure what those questions referred to, you're not alone. HVAC systems are very complicated. It's not a homeowner's job to know everything about their operation. But it's their responsibility to work with someone who does, to keep it running safely and efficiently.
The key idea here is that tune-ups are preventative. More than that, though, they're also optimizing your yearly comfort.
So in that earlier example of cleaning your condenser? A dirty condenser will rob you of approximately 10% efficiency for each year you ignore it. This means less cooling for your home, higher bills, and more work for your equipment. It's hard to envision those benefits with the first year, since 10% is sometimes tough to notice. As the problems compound, though, the cost of a service visit will seem like nothing in comparison.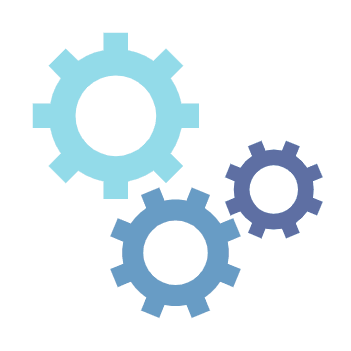 What's Involved in an HVAC Tune-up?
Are you expecting us to say that it depends? If so, 10 internet points for you. This clearly isn't your first blog-post deep dive.
Seriously, though, we'll provide a list below of some common tasks, but at least some of it is going to be catered to the system being serviced and the concerns of the homeowner.
A good technician will ask various questions to get a sense of how the air conditioner and/or furnace is operating. Questions could include:
Are you hearing any new noises?
Is it any louder than usual when it's on?
Any smells?
Is a particular room too hot or cold?
What's the humidity like in the winter? Too dry?
How about the summer? Too humid?
Are you struggling with any of the thermostat controls? Is this because the controls are confusing, or is something not working properly?
First and foremost, we want to make sure we're addressing the concerns of the customer. Questions like these accomplish that.
Of course, not every customer will know what needs to be done with their system. This is where routine maintenance tasks are invaluable. Among these tasks, you might see the following:
Checking the filter, and replacing it if necessary
Checking airflow from the blower fan, which maintains airflow for both heating and cooling
Checking pressure levels against manufacturer standards, which are ideally the same baseline pressures that were measured at the time of installation. Various pressures might need to be inspected, such as gas pressure, refrigerant pressure, exhaust pressure, static pressure, and air pressure. If any are off, adjustments will need to be made.
Basic operation of the system, inspecting for noises or air leaks
Inspection of the burners (furnace only) to ensure crossover channels are operating properly. If one of these fails, your furnace will generally still run, but not as efficiently.
Checking carbon monoxide levels, both inside the exhaust and inside the home. Any time the furnace is adjusted, these levels should be taken.
That list isn't exhaustive, and will also include items based on customer responses to the questions above. The list represents several common tune-up functions, however, which should be performed at least once every year for HVAC systems.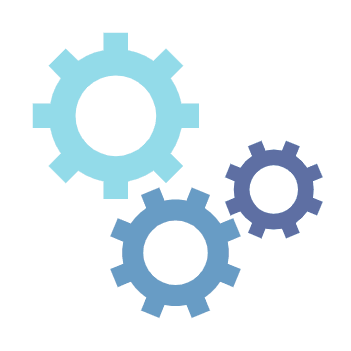 How to Prepare For a Tune-up?
The point of service on your equipment is that an expert is doing the work. So what would a homeowner have to prepare for a service visit?
The good news is that any recommended prep work is minimal. The two primary things you should do are the following:
Prepare questions based on any comfort concerns you have with your system.
Make sure the areas around your equipment are cleared out, for easy access.
That second one is good advice in general. If there are plants growing into your outdoor air conditioning unit, or boxes leaning against your furnace, they can easily become a hazard. But in the short-term, it will also allow for an efficient visit from your HVAC partner.
Common HVAC Tune-up Questions
So what questions should you be asking? The most truthful is "any that you would like answered." There are no bad questions.
That said, we get a lot of similar questions regarding tune-ups. A handful are listed below (along with brief answers), and may spark other ideas for questions you can ask an HVAC technician when they visit your home.
RELATED: Your HVAC Maintenance Questions Answered
My system uses R22 refrigerant. Can it still be replaced?
Yes. New production and imports of R22 refrigerant was banned in the US as of Jan. 1, 2020. However, any existing R22 refrigerant can still be used to service new systems.
The other good news is that if your system isn't leaking, the R22 that's in there already could last you for many years to come. It's only when there's a leak that refrigerant will need to be added, either periodically if the leak isn't fixed, or a single time once the leak has been repaired.
The bad news is that the R22 ban means that R22 is getting more expensive quickly. Plan accordingly.
RELATED: The R22 Ban: How It Affects You
Does a refrigerant leak need to be repaired immediately?
Not necessarily, though it will cost you money in energy efficiency if it's not dealt with.
The severity of the leak is the biggest determining factor in this, though. There are minor leaks that only require a refrigerant "top-up" every couple of years. Others are severe enough that your refrigerant line will be empty after weeks or even days.
In severe cases, yes, a repair will need to happen. A full system replacement might even be advisable if the equipment is already quite old. In the less severe cases, it's often a choice a homeowner can make.
How often does my air filter need to be changed? Is once a year enough?
Each filter type comes with a recommended lifespan. These generally range from as little as 30-60 days, all the way up to six months. A full year between replacements is rarely advisable.
That said, your usage rate of the system matters. Maybe you spend fewer months of the year in your home, or wait until temperatures are freezing before turning on the furnace. In such households, usage rates will be far lower, and it may extend the lifespan of a single filter.
If your home has a lot of people and/or pets, this will have the opposite effect. In these cases, you may have to change filters even more often than is recommended based on the filter type alone.
Either way, it's best to establish a routine for filter changes, and tune-ups are a great time for this!
How often should I have an HVAC tune-up?
The safest option is to have a furnace tune-up once a year, just before the cold months, and one air conditioner tune-up per year, just before the hot months. Whenever you schedule tune-ups, it's recommended that they happen around the same time each year.
The more general recommendation is to have your whole system serviced once a year, regardless of when it takes place. You could technically have both your A/C and furnace tuned up at the same time. As long as it's once a year, and appointments are spaced about a year apart, you'll be ok.
The only bad option is not to have a tune-up scheduled. You're leaving money on the table regarding efficiency, and you're gambling with the health of your HVAC system.
What's the difference between a diagnostic and a tune-up?
Diagnostic calls will usually have a fee associated with them, and are done to diagnose and fix a particular problem. Most of the time, the result of a diagnostic appointment is some type of repair.
A tune-up is maintenance on a system that is operating smoothly. This doesn't mean that there are no adjustments that should be made to optimize its operation, but tune-ups are proactive and preventative, whereas diagnostics are generally in reaction to a specific issue.
How much does a tune-up cost?
Most will run between $100 and $200 per major piece of equipment (air conditioner, heat pump, furnace/air handler). The range accounts for what services are being performed. For example, blower fans don't always need yearly cleaning, but in those years where they do, there may be a higher fee.
Often, you can save on tune-ups by opting into a preventative maintenance agreement. This gives you peace of mind knowing that your system is covered, and that you don't need to remember to schedule tune-ups every six months or so.
Getting Your Money's Worth
When you have a new HVAC system installed, or even when you move into a home with an existing HVAC system, it's an investment that is going to need to last you for many years.
The only way to ensure that you'll get the most out of it is with proactive tune-ups that include any recommended maintenance to your system.
If that doesn't quite convince you, let me try this: the difference in lifespan between a well-maintained system and a neglected one can be up to 10 years! That's 10 years sooner that you're going to have to buy a new system, and even until it dies, a neglected system will run far less efficiently.
So your comfort is lower and your bills are higher. No one wants that.
So, after all of that, are you ready to schedule your tune-up? Good. At Fire & Ice, we're here to help. If you're in Columbus, Ohio, or the surrounding areas, we'd love to be the ones to get your equipment running in tip-top shape. Schedule your service today!