Back To Resources
Product Review: Carrier Comfort (25SCA5) Heat Pump
The Carrier 25SCA5 heat pump offers homeowners comfort features, compatibility with HVAC accessories, and a 10-year parts warranty. This unit is energy-efficient, with excellent humidity control and a single-stage compressor. Keep reading to learn more!
The world of heat pumps can be confusing, but understanding your options can lead to a more comfortable home, substantial energy savings, and peace of mind. For all these benefits and more, this heat pump from Carrier takes the cake.
This model is part of the Carrier's comfort line, 25SCA5 heat pump. It's designed to be budget-friendly while providing your home with solid comfort. This product offers homeowners a range of benefits, comfort features, technical specifications, humidity control, and more! This makes it a worthy consideration for those searching for an HVAC upgrade.
In this article, we will look closely at the Carrier Comfort Series, specifically the 25SCA5 model, including, but not limited to its:

Benefits

Features

What type of homeowner is/isn't a good fit for this unit

Technical Specifications

And scheduling an estimate/service with Fire & Ice
So, without further ado, here is your Carrier Comfort 25SCA5 Heat Pump Product Review from your trusted professionals at Fire & Ice.
What Are the Benefits of the 25SCA5 Heat Pump?
The Carrier Comfort Series 25SCA5 Heat Pump is a great choice for homeowners because it offers many advantages, such as its overall design, which helps save energy and keeps your home comfortable. Not to mention, it has more environmental sustainability features, and it's extremely durable.
Affordable Comfort
At the forefront of the 25SCA5's appeal is its affordability; in fact, this heat pump is the most affordable comfort series model in the current HVAC industry. It presents the least expensive upfront investment, making it an excellent option for budget-conscious homeowners.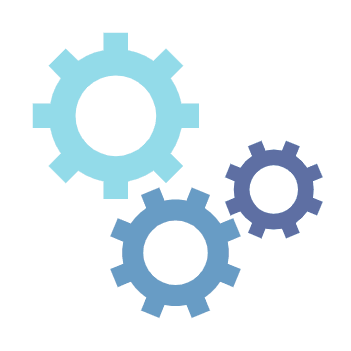 But don't let the price tag fool you. The 25SCA5 offers robust performance and durability. It can also provide comfortable temperature control for many years, assuming proper installation and maintenance.
Increased Energy Savings
The Carrier Comfort Series (25SCA5) heat pump has moderate energy efficiency savings compared to older units. It boasts a Seasonal Energy Efficiency Ratio (SEER2) rating of 15.2, an Energy Efficiency Rating (EER2) of 12.5, and a Heating Seasonal Performance Factor (HSPF2) of 8.1. Each of these ratings is important when choosing your next residential HVAC system.
The above ratings indicate that it consumes less energy while maintaining your home's comfort levels. As a result, you can expect a significant reduction in energy bills without compromising on comfort.
Related Content: SEER2, EER2, HSPF2: The Next Generation of HVAC Energy Efficiency
Environmental Sustainability
The Carrier heat pump uses smart technology to help protect the environment. It cools your home by changing how much energy it uses based on how hot it is outside; thus, it uses less energy and decreases air pollution.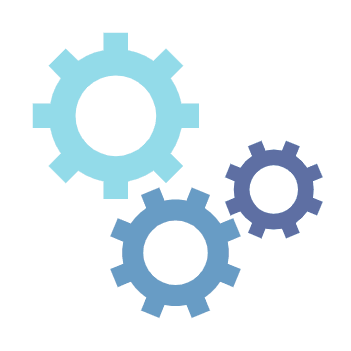 It also uses Puron Refrigerant, which is a special refrigerant liquid made by Carrier. This special liquid is good for the environment since it doesn't harm our Earth's ozone layer. Thus, reducing your home's carbon footprint and greenhouse gas emissions while saving energy and, most importantly, money.
Ultra Protection
The Comfort Series Heat Pumps set a high standard in the HVAC industry. It has a strong steel cabinet on the outside that doesn't easily get rusty or damaged, even in bad weather. It's also reinforced with a heavy-duty wire coil guard and finished with durable "baked-on" powder paint.
Making this unit even more resilient and less susceptible to dings, scratches, or dents. All these features combined contribute to the 25SCA5's remarkable durability, making it an excellent home investment that stands the test of time.
What are the Carrier Comfort Features of This Unit?
As part of the Carrier comfort series, this unit provides a range of standard comfort features that will keep your home comfortable all year round. Including a low sound profile, added comfort options, a 10-year warranty, plus select sizes are Energy Star rated.
Sound Performance
The 25SCA5 heat pump prides itself on its quiet operation, with low ambient cooling, which enhances your home environment. In fact, this unit is equipped with a single-stage scroll compressor and Carriers Silencer System II. These added benefits lower energy costs and reduce its sound level to 69dbA, which is comparable to the background noise of a television.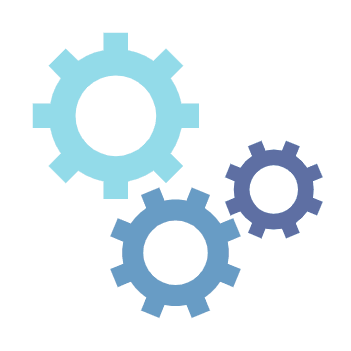 Additional Comfort Options
The Carrier 25SCA5 air conditioning system has a variety of advanced features for optimal comfort. It will keep your home cool in the hot summers and provide warmth in the cold winters. With its modern technology and energy-efficient design, this system ensures year-round comfort and convenience for you, your home, and your family.
One of the biggest comfort options with this unit is its humidity control, making your home feel cozier. Additionally, when the heat pump is in cooling mode, it functions as a natural dehumidifier in the summer, giving homeowners greater control over their comfort levels.
The added humidity control allows you to optimize levels in your home according to the season. This Carrier heat pump also has a defrost system that enables the unit to continue providing heat even when temperatures dip below freezing.
Limited Warranty
Carrier stands behind the quality of its products, offering a generous 10 year parts warranty if registered on time. But, it's important to note that if you do not complete timely registration (within 90 days of installation), the limited warranty will only be good for five years.
Please note that in certain areas, registration for warranty benefits may not be mandatory. Visit the Carrier Warranty Lookup Page for complete details and restrictions on registering your new HVAC system.
Energy Star Rated
Select sizes of the 25SCA5 are Energy Star-certified, which is a true testament to its energy efficiency. This certification means the unit meets stringent energy efficiency guidelines set by the U.S. Environmental Protection Agency. This makes it an excellent choice for homeowners looking to reduce energy bills and conserve natural resources.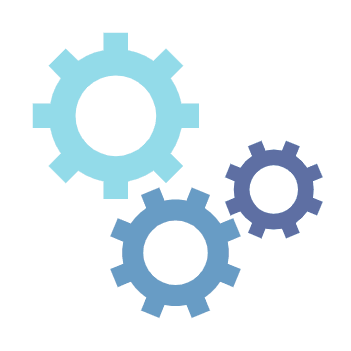 Can I Pair Other HVAC With the Carrier Comfort Heat Pump?
The 25SCA5 heat pump is an HVAC system that can be paired with several accessories, including humidifiers, dehumidifiers, air purifiers, and filters. So, you can think of your residential heat pump as a trusty companion that tends to the air in your home, ensuring your comfort and safety.
This unit will work well with several HVAC accessories, including, but not limited to, the following:
But, if you want a backup heating system, you can pair this heat pump with the Carrier FJ4 Fan Coil/Air Handler or the Carrier Comfort 58SB0 or 59SC5 Gas Furnace. Doing so will convert it to a dual-fuel system.
However, if you're looking for a good middle-ground system with moderate energy savings, the Carrier Performance Series 59TP6 is a great choice. This unit is more efficient than the 25SCA5 and is still compatible with most air handlers, but it won't break the bank.
This unit offers homeowners excellent temperature and humidity control. Plus, it's perfect for homes in colder climates since Its two-stage operation allows better heating performance even at low temperatures.
Who is the 25SCA5 Heat Pump Ideal For?
The 25SCA5 is a great choice for homeowners who are happy with their current HVAC system's comfort but want to invest in a more energy-efficient model. It saves energy and works well for ranch-style homes and rental properties.
Even if you plan to move in a few years, the 25SCA5 is a cost-effective solution that adds value to your home without needing a big investment. It has top-notch features and works reliably, so you can depend on it for years to come.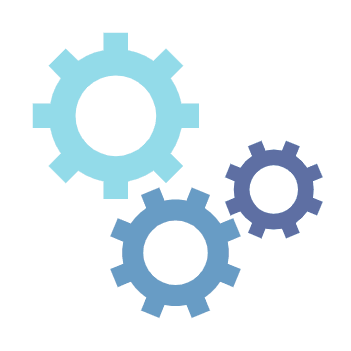 Who Might Want to Consider Other Options?
While the 25SCA5 is a robust unit, it may not be the best fit for everyone. If you plan to stay home for the long haul, a more efficient model with advanced heating and cooling capabilities might be a better choice. Due to its single-stage operation, this unit is also not ideal for homes with uneven temperatures during its air cycles.
So, if you're in your forever home and looking for something with more bells and whistles, consider investing in a unit that is part of the Infinity Series, such as the 59MN7. This unit has one of the highest energy efficiencies, greenspeed intelligence, and a variable-speed motor, thus allowing your home to stay comfortable with minimal effort.
Technical Specification(s) of the Carrier Comfort 15?
Initial Cost: $6,000- $10,000

Energy Savings: Moderate

SEER2: Up to 15.2

EER2: Up to 12.5

HSPF2: Up to 8.1

Compressor Type: Single-Stage

Comfort Features: Standard

Humidity Control: Standard

Energy Star Rated: Select sizes

Sound Performance: 69 dB
Investing in a Carrier Heat Pump in Columbus, Ohio
The 25SCA5 is an HVAC system that offers a great balance of affordability, efficiency, and compatibility, which makes it a good option for many homeowners. It has advanced features like energy-saving technology and noise reduction.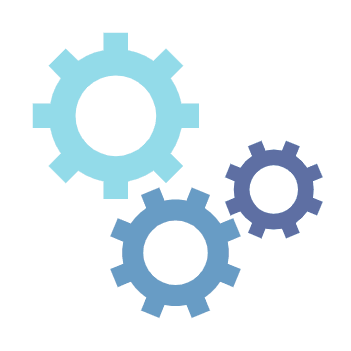 These features help this HVAC unit perform well while ensuring your comfort. Nevertheless, it's important to consider your specific needs and carefully evaluate each unit's benefits and features to ensure it's the perfect fit for your home.
If you need other HVAC services, such as an air conditioner replacement, furnace repair, installing an indoor air quality product, a diagnostic for your evaporator/condenser, or tips and tricks for energy saving techniques, we've got you covered! Enter your zip code below to start scheduling your next appointment with Fire and Ice.
We look forward to making your day better!