Back To Resources
Product Review: Rheem Endeavor (R962V) Gas Furnace
If you're looking for a reliable and energy-efficient gas furnace, the Rheem Endeavor R962V Gas Furnace could be the perfect solution. This review will take a closer look at its benefits, features, and availability to help you make an informed decision when investing in a new furnace for your home.
Your residential furnace is often referred to as the heart of your HVAC system; that said, as a homeowner, it's vital to do everything you can to keep your furnace in tip-top shape. With almost a century of experience in the HVAC field, The Rheem Manufacturing Company has exceeded expectations and is well-known for its commitment to the customer, reliability, and dependability for smooth operation.
The Rheem Endeavor (R962V) Gas Furnace is a mid-range HVAC system that is up to 96% efficient and gives homeowners the best of both worlds while improving their energy efficiency and decreasing their carbon footprint, greenhouse gasses, and, most importantly, more energy savings on their monthly utility bills.
This article will cover several aspects of the Rheem (R962V) Furnace, such as the benefits of investing in this unit, its features, who it is and isn't a good fit for, what equipment can be paired with it, its technical specifications, and how to contact Fire & Ice for all your HVAC needs.
So, without further ado, here is our official product review for the Rheem Endeavor (R962V) Gas Furnace:
Benefits of Investing in A Rheem Furnace
Regarding its benefits, this HVAC system has more than what meets the eye. One of the first things people notice about this unit is that it has a 96% AUFE, which is one of the higher AUFE ratings in the current market, along with superior humidity and allergy control, and is a two-stage variable speed furnace, which is super efficient, especially regarding your overall energy and gas usage.
Now, if that looks like a lot of jargon, don't worry; below is a breakdown of each benefit and why it's important for homeowners to know and understand before investing in a new residential furnace.
What Is AUFE?
AFUE is an acronym for "Annual Fuel Utilization Efficiency" and is a gauge of a furnace's overall energy efficiency, up to 100%, which indicates the percentage of usable heat generated by the furnace.
On top of that, depending on what type of HVAC system you have and where you're located. Each state has a minimum AUFE/efficiency standard for new installations. It can be as low as 80%; however, the most efficient furnaces can reach up to 98% efficiency. This furnace is on the higher end with a whopping 96% AUFE.
Related Content: SEER, AFUE and HSPF Ratings in HVAC: Why They Matter
Why Should I Invest In a Two-Stage Variable Speed Furnace?
Basically, this means that it's equipped with a two-stage gas valve (high or low) and a variable-speed blower motor that is designed to move the air within your home more efficiently and effectively.
Additionally, these parts keep your home at a comfortable temperature allowing your HVAC system to run longer at lower capacities, thus, improving your home's comfort and energy efficiency without exceeding your financial limits.
Humidity, Allergy & Indoor Air Quality Control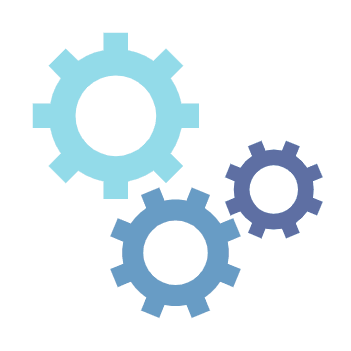 Another major benefit of the Rheem Endeavor Gas Furnace (9R62V) is its ability to keep your home at a consistent temperature while improving the air within your home. As previously mentioned, this system will run longer at lower capacities, pushing more air through the filter, thus improving your home's overall indoor air quality.
Features of the Rheem Endeavor (R962V) Gas Furnace
When it comes to features, this unit is one of the best mid-range residential HVAC gas furnaces that gives homeowners the most bang for their buck! That said, let's get into the nitty-gritty details of the Rheem Endeavor (R962V) features, including, but not limited to, quiet operation, several PlusOnes, and EcoNet capabilities.
Quieter Operation
This HVAC equipment is one of Rheem's quieter, high-efficiency gas furnaces in the current HVAC market. Rheem considered acoustics when designing this unit, mainly because no one wants a loud HVAC unit. Remember, a furnace installed, commissioned, and measured correctly should make little noise.
PlusOnes
PlusOnes are exclusive to Rheem and are a major part of their 360°+1 campaign. This campaign aims to assure customers that every aspect has been evaluated meticulously, from top to bottom, inside and out, and everything in-between. The goal is to ensure that customers are taken care of and given an extra touch of care – plus one.


PlusOne Energy Efficiency:

With today's energy crisis, it's important to invest in an HVAC system that is reliable and energy efficient. In fact, the Rheem Endeavor (R962V) is one of the most energy-efficient systems, with an AUFE of 96%. To put that in perspective, the highest AUFE available in the HVAC industry is 98%.

PlusOne Diagnostics:

The HVAC industry's first seven-segment LED by Rheem enables swift and effortless service, reducing callbacks and increasing customer satisfaction.

PlusOne Ignition system:

Rheem has recently introduced a new ignition system named "Direct Spark Ignition," or DSI, which offers superior reliability and a longer lifespan than other HVAC brands.

PlusOne Water Management System:

Investing in the Rheem R962V also has another perk - an exclusive patented water sensor. This sensor is designed to automatically shut off your residential furnace if it detects a clogged drain or any sign of water damage.
EcoNet Capabilities
Rheem's EcoNet Smart Thermostat is the perfect investment if you're looking for an efficient and easy-to-use smart thermostat that will make you feel like you took a trip to the year 3000! Plus, its elegant and modern design will complement any decor, adding style and functionality to your space.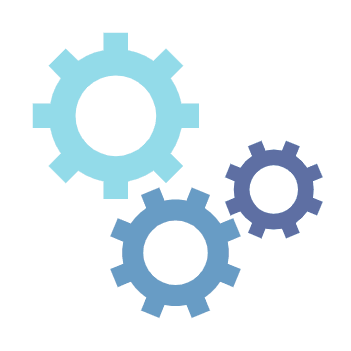 When you invest in an EcoNet Smart Thermostat from Rheem, it comes furnished with several benefits, including but not limited to the following:
Air Filter Monitoring: Ensures that your HVAC system is always working at its best; it's important to change the air filter regularly. On top of that, EcoNet has a system alerts feature, which lets you easily stay on top of regular filter changes.
Keeping your filter clean will improve your system's efficiency and ensure your home's air is healthy and clean. So, let Rheem handle the details of your residential HVAC system while you sit back and relax.
Auto-Changeover: Have you ever forgotten to switch your A/C to heat or vice versa? The EcoNet thermostat will provide homeowners like yourself peace of mind since it automatically switches between heating and cooling, ensuring your home is always at the perfect temperature, even if you forget!
Thanks to this helpful feature, you no longer need to manually adjust your heating or cooling system, making it an excellent investment for those seeking to enhance their home's comfort and overall energy efficiency.
Integrated Air & Water: Suppose you own a Rheem HVAC system and a water heater. In that case, knowing that the EcoNet smart thermostat can effectively manage both appliances is valuable. Furthermore, this feature is highly beneficial if you wish to simplify your home automation system and minimize the number of devices connected to your smart home.
Additional Benefits: This comfort control system comes with numerous extra features, including sensor technology, built-in Wi-Fi, a 4.3-inch LCD screen, vacation monitoring, compatibility with Amazon's Alexa, a motion sensor, a seven-day programmable schedule, and five operating modes: heat, cool, auto, emergency heat, and fan-only.
What Equipment Can Be Paired With This Unit?
Investing in an HVAC system is a considerable investment that's often compared to buying a car, so deciding which heating and cooling systems can pair with one another is important for any homeowner. Moreover, at Fire & Ice, we want homeowners to know ALL their options before choosing their next residential HVAC system.
That said, we carry various sizes, shapes, and models of HVAC equipment, and our comfort specialists will provide you with certain pairings that would ultimately give homeowners customization options and a combination of systems that would work in unison while saving time, effort, and, most importantly, money.
As previously stated, this HVAC unit has EcoNet capabilities and can effortlessly communicate with other heating and cooling systems; however, to get the full benefit from investing in a communicating furnace, you would also need to invest in an EcoNet-enabled unit, such as the RA18AZ.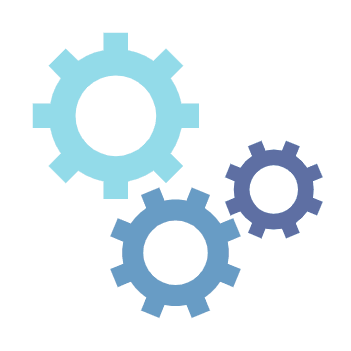 However, if you're looking for a more budget-friendly option, you can invest in either the RA14AZ or RA15AZ air conditioner. On the other hand, if you're looking for a heat pump that will work in unison with this system, you can also invest in the RP14AZ or RP16AZ.
In addition, you can also pair this HVAC system with any of our indoor air quality products, such as the REME HALO and Aprilaire Humidifier/Dehumidifier. These extra accessories can be used individually or in combination, providing the ultimate comfort for your home.
Who Is a Good Fit for the Rheem Endeavor R962V Gas Furnace?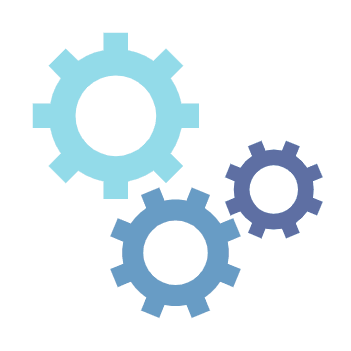 Everyone deserves comfort, so when selecting HVAC equipment for your home, it's essential to prioritize your optimal comfort level. However, it's also crucial to consider several factors, like your home's size, heating and cooling requirements, and budget.
This particular gas furnace has one of the highest AFUE ratings in the current HVAC market. This unit would be an excellent choice for homeowners who prioritize environmental consciousness and want to reduce their carbon footprint, greenhouse gas emissions, and monthly energy bills.
Moreover, investing in this unit would be wise if you plan to stay in your home for the next 10-12 years (or more). While the upfront cost may be higher, having a dependable comfort system with superior humidity control, added energy efficiency savings, and easy monitoring technology will give homeowners consistent comfort without breaking the bank.
Who Is a Bad Fit for the Rheem Endeavor R962V Gas Furnace?
At Fire & Ice, we believe everyone deserves comfort, so there isn't necessarily a "bad" fit for this unit; however, there are some homes this unit wouldn't be the best fit for, such as a homeowner, landlord, or renter that is price focused.
This unit is more on the expensive side of our available natural gas furnaces from the Rheem Endeavor Line, so if you're not planning on staying in your current home for at least the next 10 to 12 years, you may want to consider investing in a more budget-friendly option, such as the R801T or R951T.
Nevertheless, suppose you don't have any comfort concerns, such as hot and cold spots or inefficient heating/cooling, throughout your home. In that case, this unit may not make the most sense financially.
That said, when it comes to determining your ideal temperature, it's important to remember that everyone has different comfort preferences. What may feel comfortable for you and your household may be different for others. Therefore, you should find an HVAC system that works best for you and your loved ones to ensure optimal comfort and performance.
Technical Specifications
Price: $5,014-$7,000

Energy Efficiency: 96% AFUE

Heating Stages: Two Stage

Motor Type: Constant CFM

Sound Ranking: Quiter

Energy Star Qualified: Yes

Warranties: Parts-10 Year, Heat Exchanger- Limited Lifetime, and 10 Year Conditional Unit Replacement (Product Registration Required)
Purchasing A Rheem Endeavor R962V Gas Furnace in Columbus, Ohio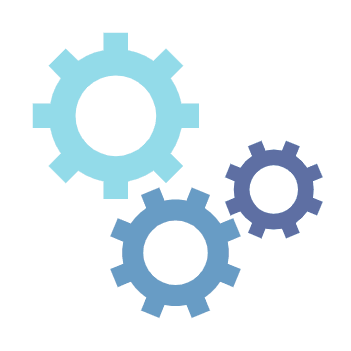 After reading all the important information about the Rheem Endeavor R962V Gas Furnace, we are confident you can make a well-informed decision when considering your next residential furnace purchase.
That said, whether you require an air conditioning replacement, installation, repair, or assistance with your furnace, heat pump, or air handler, Fire & Ice is here to help. Please refer to the zip code map below to ensure you are within our service area. We look forward to assisting you with all of your HVAC needs.