Back To Resources
Product Review: Rheem Endeavor (RH3VZ) Air Handler
The Rheem Endeavor (RH3VZ) Air Handler is a reliable mid-range option. It's a durable, cost-effective HVAC system offering homeowners optimal indoor comfort.
The heating and cooling industry offers many residential HVAC brands, makes, and models with different features and benefits. One option to consider is the RH3VZ air handler, which is affordable and provides great performance and comfort. Although it's a mid-range option, it's still reliable and high-quality. Which makes it an excellent choice for homeowners who want to ensure their indoor comfort is at its best.
In this article, we will talk about the Rheem Endeavor Line, most specifically, the RH3VZ air handler. We will cover its benefits, features, compatible equipment, who would/wouldn't be a good fit for it, and its technical specifications.
What Is an Air Handler & What Does It Do?
Before we get into the nitty-gritty details of the Rheem Endeavor RH3VZ Air Handler, it's important to know what it is and how it works. An air handler is a crucial part of your HVAC system, especially if you have an electric system.
It contains components like the blower motor, evaporator coil, and filter racks. These parts work with your outdoor unit by absorbing indoor air and conditioning it by passing it over the evaporator coil. From there, it circulates the conditioned air back into your home. This process ensures a consistent and optimal temperature indoors, giving you a comfortable living environment no matter the weather outside.
Benefits of the Rheem Endeavor (RH3VZ) Air Handler
The RH3VZ offers several benefits, making it an appealing choice for many homeowners. The benefits include an all-electric solution, energy savings, quieter performance, a 10-year warranty, and it's affordable! Making it a great option for any homeowner looking to upgrade or switch to an electric HVAC system.
An All-Electric Solution
Switching to an all-electric system in our homes is a great way to help the planet. Instead of using gas or oil, which can harm the environment, these systems rely on electricity. Thus, choosing an all-electric HVAC system benefits the environment and our future.
Energy Savings
The Rheem has moderate energy efficiency savings compared to older units. It boasts a Seasonal Energy Efficiency Ratio (SEER2) rating of 16. So, what does this mean for you? Well, the SEER of an air conditioner or heat pump is often compared to a car's MPH. Thus, this unit will cost less in the long run than an older, lower-efficiency model. As a result, you can expect a significant reduction in energy bills without compromising on comfort.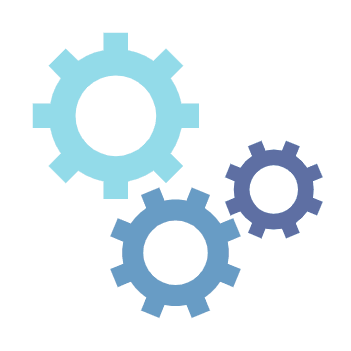 Plus, if you live in a state with energy efficiency regulations, you can receive tax credits for buying an energy-efficient unit. To learn more about energy efficiency regulations in your state, check out Energy Star's website.
Also Read: SEER2, EER2, HSPF2: The Next Generation of HVAC Energy Efficiency
Quieter Sound Levels
This unit features a variable-speed blower motor, which operates quieter than comparable units. Additionally, the RH3VZ has a sturdy cabinet construction with one inch of foil-faced insulation and aluminum tubing. This ensures that your daily activities remain undisturbed by any loud noises.
Limited Warranty
Rheem believes in the quality of its products and offers a 10-year conditional parts warranty if you register on time. However, the warranty will only last five years if you don't complete your product registration within 90 days of installation.
Remember, in some states, registering for warranty benefits might not be required. You can find all the details and restrictions about registering your new HVAC system on Rheems Product Warranty Page.
Affordability
An important factor when choosing an HVAC system is the cost. The RH3VZ stands out because it's affordable, giving you more bang for your buck. Plus, an all-electric system can help you save on your utility bills every month.
Features of the RH3VZ Air Handler
Now that we've gone over the benefits, it's time to talk about the features of this unit. The RH3VZ has several features homeowners look for when shopping for a new HVAC system, such as a constant CFM motor, ultimate humidity control, a thermal expansion valve, and several safety features.
Constant CFM Motor
A constant CFM motor ensures a consistent airflow, regardless of the static pressure in the HVAC system. As the pressure increases, the ECM motor boosts both torque and speed to maintain airflow throughout your home.
Furthermore, the ECM motor is designed for optimal energy efficiency. It runs at variable speeds depending on how much heating or cooling power your HVAC system requires. This ensures you aren't wasting energy on unnecessary cooling or heating, saving you time, energy, and, most importantly, money.
Ultimate Humidity Control
The humidity control on this unit is unmatched. It has a three-stage cooling compressor to help maintain a perfect indoor climate. When humidity is high, the system runs at a low capacity for longer periods. As a result, it pulls more moisture from the outside air and improves indoor comfort.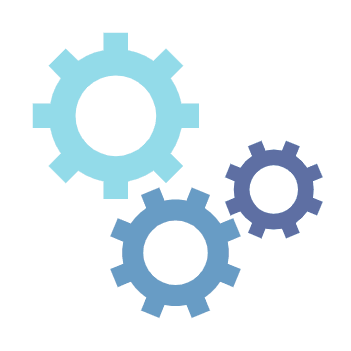 This feature doesn't just make your living environment more enjoyable but also helps protect your home from potential impurities, including mold and mildew growth, which is typically caused by excessive humidity. The humidity control feature alone makes this system a great choice for homeowners.
Thermal Expansion Valve (TXV)
A thermal expansion valve (TXV) is included with the unit. This feature allows homeowners to fine-tune their energy efficiency. The TXV controls and distributes the refrigerant to maintain a constant temperature. This feature helps control the amount of refrigerant released and helps absorb the heat within your home.
On top of that, the TXV prevents liquid (typically refrigerant) from making its way into the compressor, which can cause a complete breakdown of your HVAC system. Additionally, it may need to be replaced if you are having difficulties with your Rheem air handler. Common issues with a bad TXV are as follows:
Unusual/ Odd Noises

Poor Airflow

Short Cycling

Increased Energy Bills

Dirty Filters
Safety Features
The Rheem Endeavor Line model has special safety features that keep it running at peak efficiency and keep you, your HVAC system, and your loved ones safe. It has a switch that detects high and low pressure and will send system alerts if something is wrong. It also has a detector that can detect leaks in the refrigerant and a filter drier, which helps keep the system clean.
Each of these factors makes this unit a great choice for homeowners, especially those who want a high-quality, cost-effective, and eco-friendly HVAC system that fits all of your comfort requirements. Remember, by choosing an all-electric system like the RH3VZ, you're not only saving money but also helping our Earth. That's a win for you and the environment!
Equipment Pairing with the Rheem Endeavor RH3VZ Air Handler
This HVAC system is perfect for homeowners who want comfort without losing connectivity to other heating and cooling equipment like the RA15AZ, RA14AZ, and RA13NZ. While you can pair it with the RA18AZ, it won't provide the advanced features of a pricier system. That said, if you have the RA18AZ, you'll want to pair it with the RHMVZ.
This unit is also compatible with all of our indoor air quality accessories, including, but not limited to: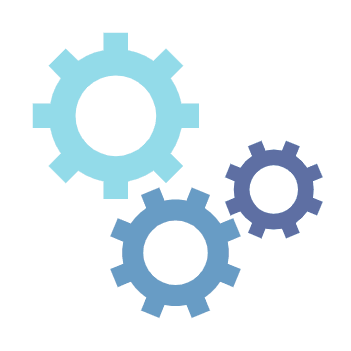 Moreover, it is also compatible with the most advanced thermostats, including Rheem's EcoNet Smart Thermostat. It comes with its own set of benefits, like a 4.3" LCD touchscreen, service alerts, automatic changeover, short cycle protection, air filter monitoring, and more!
When is the Rheem RH3VZ a Good/ Bad Fit?
The RH3VZ is an excellent choice for homeowners who are not particularly worried about efficiencies but instead require a basic, reliable, and affordable heating and cooling system. This unit is a good fit for:

Rental Properties/Transient Homeowners

Landlords/ Rental Property Owners

Short-Term Property Ownership

So, if you don't plan to stay on your property long, the RH3VZ is a practical option. Its straightforward features and reasonable price make it an ideal choice for those planning on moving/selling their property within the next 3-5 years.
Keep in mind that while everyone deserves comfort, this is a mid-range HVAC unit that would get the job done in most homes; however, it may not be the best investment for some. For example, if you are looking for a system with more advanced features, like pairing with Econet, consider getting a higher-end air handler, such as the RHMVZ.
Technical Specifications
According to the Rheem specification sheet for the Rheem Endeavor (RH3VZ) Air Handler, it has the following:
Motor Type: Constant CFM

Air Flow: 3-Stages

Energy Efficiency: Up to 16 SEER2

Eco Net Enabled: Yes

Fuel Type: Electric
Investing in a New Rheem Air Handler in Columbus, Ohio
In conclusion, the RH3VZ offers a range of benefits and features, such as affordability, simplicity, dependability, and overall reliability. It's an excellent choice for homeowners looking for a basic, cost-effective HVAC solution.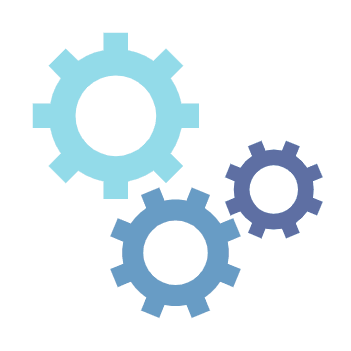 However, as stated before, those seeking advanced features and efficiencies might want to consider other models, such as those mentioned in this article's "Pairing Equipment" section.
Nevertheless, when choosing an HVAC system, you must consider your specific needs and circumstances to ensure you invest in a system that provides enough comfort, efficiency, and the most value for your money.
Do you need service, repair, or installation of HVAC equipment? If so, enter your zip code below to start your HVAC journey with Fire & Ice! We look forward to making your day better!