2 Trade School Grads Talk About HVAC Jobs in Columbus, Ohio
Approximately 200 HVAC companies are in Columbus, Ohio, and Central Ohio. They vary in size from just a few employees to more than a hundred.
If you're on the fence about deciding whether to go into HVAC (heating, ventilation, and air conditioning), you might listen to two of Fire & Ice's newest employees, Jacob Dages and Luke Priday. Both went to trade schools that specialized in HVAC. Both started as assistants, with very little hands-on experience, and learned on the fly how to install furnaces and air conditioners.
If you're job hunting, enjoy troubleshooting and working with your hands, can communicate clearly with customers, and are able to figure out mechanical problems, this article might be for you. HVAC companies from all over, including Columbus, Ohio, and Central Ohio, are finding themselves shorthanded, and are exploring every possible avenue to attract talented HVAC techs.
Dages and Priday came to their profession through some similar circumstances, and they share their experiences and talk about the path that led them to HVAC and Fire & Ice.
HVAC Schools in Columbus and Central Ohio
There are dozens of schools that specialize in HVAC education in the U.S. Central Ohio has two of them, in addition to six other institutions in Ohio that offer training:
The HVAC program at Fortis, which is located in Westerville, Ohio, includes training in computerized diagnostics. Students will learn how to service and repair commercial refrigeration, gas heat, heat pumps, and air conditioning. They also learn "soft skills," including customer interaction.
Columbus State Community College in downtown Columbus offers a two-year associate of applied science degree in HVAC technology. This program provides instruction in the principles of refrigeration, load calculations, hand tools and safety, the instrumentation and combustion process, automatic controls, business communications, and piping systems.
Schools tend to spend most of their time devoted to theory, and far less on hands-on experience, but the classroom experience will demonstrate to employers that you are committed to the career. School will weed out those who aren't a good fit for HVAC.

Dages graduated from Eastland-Fairfield Career Center this past spring (2021). From there, he got in touch with Scott Merritt, Fire & Ice's owner, which led to a summer internship with the company.
Dages said that in school, he studied the technical side of HVAC: ductwork, brazing, airflow, etc. "And a lot of theory. We went over calculations, subcooling, and superheat. The classroom stuff was kind of boring.
"My favorite part was when we got to go out in the actual lab and work with our hands. The first project we did was tearing apart a furnace, and then putting it back together – with varying degrees of success."
Priday had even less hands-on experience, as he did all his schooling online at Penn-Foster College. "It's not as good as getting hands-on experience in the shop, but it definitely taught me all the technical aspects that I needed to know. I got my EPA certification and my NATE Ready-to-Work certificate." (All HVAC technicians need EPA certification to work with hazardous chemicals, and need to pass the NATE exam.)
"School was almost all theory. Especially for me, because it was all online. I didn't have shop time where you could look at a furnace or air conditioner.
"But it is nice to have that theory, because when a system is not operating properly, you're kind of going through in your head, 'This is starting, now what's the order of operation for what's supposed to come on next?' It helps with troubleshooting to know the theory behind it."
Essential Skills for an HVAC Installer
Dages: "Problem-solving is a big part of this, trying to figure out how something should be run, how to run a line set or an exhaust, and how to make it look nice."
Priday: "Before I started here, I actually did a full HVAC system in my own house, just as a kind of crash course on what I was going to be getting into. I installed a furnace, an air conditioner, and all new ductwork. It took me longer than it would take me now, but I did it. I learned a lot; I learned the wrong way to do things.
"I really loved it, so I decided to take this on as a career.
"I'm always very particular about the way things look. I take the time to make it look right, to hide the wires, and do what I can to make it aesthetically pleasing."
Communication Is a Key Part of Being an HVAC Technician
Both Dages and Priday emphasized that dealing with customers, especially at the end of the job, is an essential skill.
Dages: "Talking to customers was something I learned. I wasn't really a people person. I've gotten better at talking to people about their system on the new installations, about what it can do. I will explain how to use the thermostat.
"When I talk to customers, I use non-technical terms to refer to things. I always listen to other techs as they are explaining things to learn the customer-friendly approach."
Priday: I have a background in hospitality from the restaurant industry, so that's something I kind of already had in my skill set, but it's something I've definitely improved on since I've been here.
"I've definitely learned from watching some of the lead technicians on the job, explaining in layman's terms what the system is doing without overwhelming customers with information."
HVAC Technician Career Paths
Typically, an inexperienced HVAC technician will start as a parts runner, or you're going to be an assistant (also known as a "second") on an installation. Places such as Fire & Ice offer internships.
Dages: "Once I got some real-world experience, it was a little overwhelming. Mostly the leads would let me figure some stuff out on my own, and I always got feedback."
Priday has progressed rapidly. He's been with Fire & Ice six months and is already a lead installer. "My background before I was in HVAC was flipping houses with my parents when I was a kid, so I got a lot of experience with electrical and plumbing and framing and stuff. I did a lot of woodworking, and that translates really well into sheet metal work."
Favorite Part About Being an HVAC Installer?
Dages: "Working with my hands and making customers comfortable in their homes. Finishing a job is a big part of it. I would definitely recommend working in HVAC if you like to work with your hands and you have good people skills."
Priday: "At the end of the day, when the customer comes down and sees how big of a change it is from their old system. And the new system is operating much better. I'm all about the aesthetics of it. First things first, it needs to work properly. But after that, I want to make it look good.
"It's always nice when a customer recognizes how much better the new system looks than it used to. That's my favorite part, getting compliments."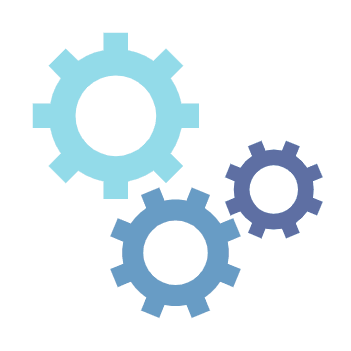 Advice for Someone Who Is Considering a Career in HVAC
Priday: "Find a place that's hiring – Fire & Ice is hiring right now - and at least give it a couple of months. And if you feel you don't have the technical knowledge, a lot of the techs here are more than happy to share what they know.
"At a lot of companies, you don't have to have a degree. It's encouraged so that you do have that foundation in theory."
Employment With Fire & Ice in Columbus, Ohio
Priday: "I spent some time online to see who was hiring, and I read some reviews and everyone seemed to appreciate what (and how) things were done here. It seemed like we were the industry leaders. That's the kind of company I wanted to start out in."
You can pass all your classes, earn certificates and such, and gain the experience you need while working at an HVAC company. Job satisfaction is still your goal.
What's most important is finding the correct company. The old just-make-sure-it's going-to-be-running-for-a-year type of mindset is on its way out. Make sure that it's going to be working the best that it can: that's how we operate at Fire & Ice.
RELATED: Cutting Corners: A Look at the Best and Worst HVAC Company Practices in Columbus, OH
You need to take the time to learn the entire system, but you also learn the customer, to figure out what they want. By doing that, you're going to tailor their system for them.
If you want to align yourself with the best in the industry, develop technical skills, and start a career that will set you and your family up for future success, consider joining Fire & Ice Heating and Air Conditioning today.
Learning Center
Explore our learning center. It's a comprehensive section focused on answering your questions, providing detailed information, and tips that will improve buyer education when it comes to your home's HVAC system.
results found for ""