Back To Resources
Choosing the Right Furnace: 3 Factors that Determine Your Options
How do you know which furnace is right for you? There are multiple factors that can help you make the right choice. In this article, we discuss how your home, preferences and budget affect your options.
Figuring out which furnace is the right choice for you can be a challenge. Each option brings new technical jargon and figures, and after a while, even the model names start to run together.
We're here to help you get a better grasp on what this technical mumbo jumbo means for you and your home.
As an HVAC comfort specialist, I can say there's no one-size-fits-all heating solution. But your HVAC partner should be able to help you find the best heating solution that meets your needs.
You likely already have a budget for your replacement furnace. But price isn't the only factor in choosing a system that best suits you and your home. In fact, there are multiple options for every budget.
The most reliable way to choose the right furnace is to understand how your home and comfort preferences affect your options. We'll dive into this first.
In this article, we'll also discuss the types of problems you can solve when replacing your furnace. And we'll look at a few models that may meet your needs and preferences.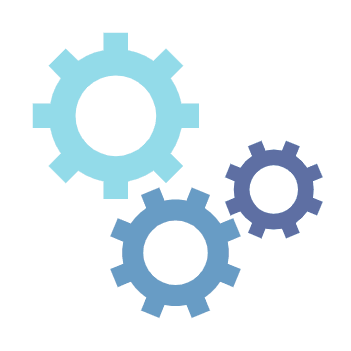 Top Three Deciding Factors
HVAC systems are a big investment. Luckily, there are typically multiple options for each budget. But even though you may make your final decision based on your budget, cost isn't the only factor. Your home and your heating and cooling preferences also help determine which systems are right for you.
Your Home
The first step is to determine what size your system must be to adequately heat your home.
Each HVAC system requires in-depth measurements to match your home. It's not enough to only base the size of a furnace on your home's square footage.
For example, at Fire & Ice, we use a Manual J Load Calculation to size the systems we install. Both the U.S. Department of Energy (DOE) and the Air Conditioning Contractors of American (ACCA) state that contractors should use a load calculation – like Manual J – to size residential systems.
A Manual J Load Calculation requires a variety of parameters, including:
Your home's total square footage
The number, size, type and condition of your windows
The directions these windows face
The height of your ceilings
How recently your attic was insulated
How much insulation your siding provides
Whether your home has a basement or a slab
These are just a handful of the parameters your HVAC partner should consider when sizing your home. If they don't, you could pay more both initially and long-term.
This is an instance when bigger isn't better. Anything too big will overheat your home and kick on and off much more than it should.
Anything too small will run longer and work harder than it should. You may also notice hot or cold spots in your home.
In both cases, improper sizing can increase your energy bills and cause unnecessary wear and tear on your system. This can drastically shorten its lifespan by as much as 5-10 years.
Related: Sizing Your Air Conditioner, Heat Pump and Furnace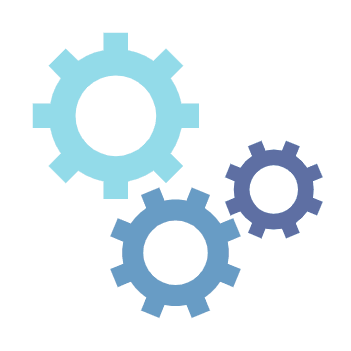 Your Comfort Concerns
Another important factor in determining the best furnace for you is what we at Fire & Ice call comfort concerns.
Comfort concerns are your heating and cooling preferences. Comfort concerns can also include any issues you have with your current system, even if it's running well.
Replacing your furnace is the perfect chance to address any issues you have with your current system.
Some comfort concerns and other issues that your new furnace could fix:
hot and cold spots
temperature spikes
expensive utility bills
noise
Determining a homeowner's comfort concerns is not an industry standard. In fact, many HVAC contractors skip this step, but your comfort concerns play a major role in determining which furnace is right for you. After all, if you're going to spend thousands of dollars, it should be on a system that keeps you comfortable.
When your HVAC partner understands your comfort concerns, they can better recommend products that meet your needs.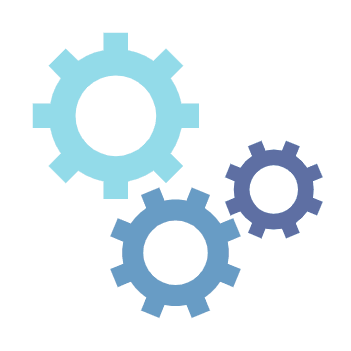 Your Budget
Once we determine the size your equipment needs to be and establish your comfort concerns, then we can discuss your budget.
A furnace replacement costs between $3,000 and $7,600. This includes equipment costs, labor and permit fees. But this doesn't account for any ductwork or ventilation modifications.
Related: How Much Does a Furnace Replacement Cost?
Buying a new furnace isn't as simple as saying, "This is my budget. Which furnace should I get?" There are multiple options for each budget.
The size of the furnace and the comfort concerns it addresses affect the price. Performing a load calculation and identifying your comfort concerns help determine the best options for you.
Then you have to figure out which option holds the most value for you.
The systems that have the potential to address more comfort concerns will have higher initial costs. Depending on your budget, you may need to prioritize some of your comfort concerns.
Most modern furnaces have a life expectancy of 15 years or longer. (Beware of contractors who say it's less.) It's important to get a system you can live with if you plan to stay in your home long-term.
By prioritizing your comfort concerns, you can find a furnace that matches your home and meets your needs and your budget.
Choosing the Right Furnace for You
Now that you have an idea of the factors that help determine your options, let's talk about some of the types of furnaces and the needs they meet.
Below are six statements that describe different homeowners' needs and preferences. For each statement, we discuss the type of features that address these needs and preferences. We also recommend specific furnace models with each of these features.
Though Fire & Ice technicians are certified to service or install any brand, we recommend Trane, Carrier, and Aprilaire equipment to our customers. The models below may vary depending on your HVAC contractor, but the features that satisfy these needs will remain the same.
Don't see a statement that describes your situation? No worries! We'll talk about how your HVAC partner can customize your system to you and your home later in the article.
So let's get started. These are the furnaces and features for you if you've said the following:
1. "I just want a basic model that's better than my current furnace."
If you just want a quality entry-level furnace, the Trane S8X1 or Carrier 58SC could serve you well.
If you're looking for a high-efficiency furnace, then the Trane S9X1 may interest you.
Depending on your current furnace, most newer systems will likely be better in both quality and efficiency.
If you don't have any comfort concerns, then you may be able to choose based on budget alone.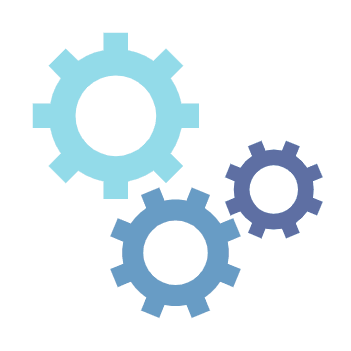 2. "I want a more efficient furnace."
If you're looking for a high-efficiency furnace, check out systems like the Trane S9X2 or the Trane S9V2.
If your furnace is older, any new system will likely be more efficient than your current system.
Each modern furnace receives an Annual Fuel Utilization Efficiency, or AFUE, rating. An AFUE rating describes how much of the fuel a furnace uses actually goes towards heating your home.
For example, an 80 AFUE furnace uses 80% of the fuel it burns to heat your home. The other 20% is vented as waste gas.
Related: What's an AFUE Rating?
Related: SEER, AFUE and HSPF Ratings in HVAC: Why They Matter
Standard efficiency systems are generally around 80% efficient. Systems with an efficiency of 90% or higher are high-efficiency.
No system is 100% efficient, but the most efficient can reach 98%.
Of the models above, the S9X2 and S9V2 can get up to 96% efficiency each.
Manufacturers and utility companies even offer rebates and tax credits for systems with at least 96% efficiency. But these offers may vary depending on where you live, the time of year, and the brand.
Another thing to keep in mind: your HVAC partner may need to modify your ventilation to accommodate a high-efficiency furnace. This would increase the initial cost of your furnace installation.
3. "I want a quiet, affordable furnace."
If you have a mid-sized budget and you want a quieter system, then you might appreciate a two-stage system like the Trane S8X2 or the Trane S9X2. And a variable-speed system like the Trane S9V2 or the Trane XV80 will be even quieter.
There are a few ways we can address the noise levels of a system. For homeowners who want an affordable system, we typically look at a system's staging.
A system's staging controls its output. Systems can be single-stage, two-stage, or variable-speed/modulating.
When sound is an issue, we need to look at a system with two or more stages.
Two-stage systems have two settings: 100% and a lower stage that's typically around 60-70% of the system's capacity. Because of this lower setting, two-stage systems are quieter than single-stage systems.
Variable-speed systems modulate between five and 100 settings, which can range between 40% and 100% capacity. Variable-speed systems are the quietest but typically have the highest initial costs.
Related: Single-Stage, Two-Stage and Variable-Speed Furnaces: Differences and Benefits
4. "I plan to stay in my home long-term."
If you plan to be in your home for years to come, you might value a variable-speed system like the Trane S9V2 or Trane XV80.
If you're interested in intuitive systems, a modulating, communicating system like the Trane XC95M or the Trane XC80 could be a good investment. We'll talk about modulating, communicating systems more in-depth next.
When you plan to be in your home long-term, you can also benefit from a high-efficiency furnace.
Efficiency's the long game. A variable-speed system could get you the most bang for your buck.
A variable-speed system also has the potential to solve more problems than a fixed-speed system. A variable-speed system has a longer runtime, which can take care of hot and cold spots and dryness.
Systems with variable-speed features can fit a range of budgets. Though these systems have higher initial costs than a basic system, you'll save more money on energy costs in the long run. This makes them a good choice for homeowners who plan to stay in their home long-term.
5. "I want a top-of-the-line furnace."
The Trane XC95M is top of the line in the HVAC industry.
The XC95M is a modulating, communicating system. This means that it has the most advanced technology on the market, which allows it to customize your heating and cooling to the extreme.
The XC95M is also one of the quietest furnaces on the market. Not only is it variable-speed, but it also has sound insulation. This further cuts down on the noise the XC95M makes when it kicks on.
Modulating, communicating furnaces are technically the best you can get. They can solve the most comfort concerns and operate the most efficiently. And if you plan to replace your cooling system with a modulating, communicating system like the Trane XV20i air conditioner or heat pump, then the XC95M can be a great investment.
Related: Trane XC95M Furnace Review: Technology & Benefits
But the XC95M isn't always the best furnace for you.
While a fully modulating, communicating system can solve a lot of issues within your home, it won't do anything for you if you don't have any issues.
A top-of-the-line furnace like the XC95M also won't work to its full extent if you don't plan to replace your current cooling system with a high-end air conditioner or heat pump as well.
If you buy the XC95M, make sure you do so because it's best for you and your home, not just because of its prestige.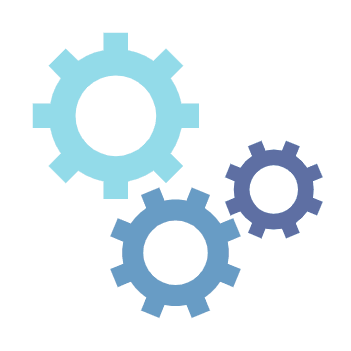 6. "I want to add more to my furnace."
While we can't add on to your furnace, we can add on to your HVAC system as a whole. This includes entry-level, mid-range, and high-end systems.
A lot of these add-ons will be indoor air quality (IAQ) products. IAQ products include humidifiers, dehumidifiers, air purifiers, and filters.
A dehumidifier like the Aprilaire 1850 can be a great investment if you have humidity issues in the summertime.
But if you don't, you likely won't notice a difference if you add a dehumidifier to your system.
Related: Dehumidifiers and Indoor Air Quality
But a lot of homeowners here in Columbus, OH could benefit from a humidifier like the Aprilaire 600 or the Aprilaire 700.
Cold weather means drier air. Adding a humidifier to your HVAC system puts more humidity into the air in your home.
If you live in a climate with dry air, a humidifier can prevent a range of issues, from dry skin to colds.
A humidifier can even help preserve wooden floors, doors and furniture items.
Related: Seven Benefits of a Humidifier in the Cold Winter Months
Air purifiers like the Reme Halo Air Purifier neutralize mold, bacteria and certain airborne viruses, including COVID-19.
Related: The Reme Halo Air Purifier: Take Control of Your Home Air Quality
Making Sure You Get the Right Furnace
If your situation is different from those mentioned above, never fear! There are a variety of options on the market. Your HVAC partner should be able to help you find the right furnace for you.
But regardless of brand or type, the most reliable way to get the right furnace is to partner with an HVAC contractor who has your best interests in mind.
Your HVAC partner should:
Take the time to do things right. This means taking in-depth measurements of your home, understanding your comfort concerns, and installing your system correctly the first time.
Present your options without being pushy. You've definitely met sales representatives who only care about making a sale. An expensive model may offer more bells and whistles, but if it isn't the best fit for you and your home, then it isn't the right option for you.
Help you find the best solution for you and your home. HVAC systems are meant to be custom comfort systems. Your system should meet your needs.
Related: Furnace Installation Process From Start to Finish
Next Steps
If you're just beginning to research new furnaces, we recommend checking out this article on how much you can expect a replacement furnace to cost.
As you learn more, the following articles could also help you find the best furnace for you and your home:
But if you're ready to find the right furnace for you and you live in the Greater Columbus, OH area, we'd love to help you customize your heating (or cooling) system!
At Fire & Ice, we first and foremost believe in helping our customers find the best HVAC systems to match their homes and their comfort concerns. This means taking the time to do things right the first time.
Enter your zip code below to get started. We look forward to helping you find the best furnace for you!